Restaurants
Mass. restaurateurs react to Gov. Baker lifting the 9:30 p.m. curfew
"Scaling back up isn't free. It takes time and costs money," shared Arpit Patel, who owns Baramor in Newton.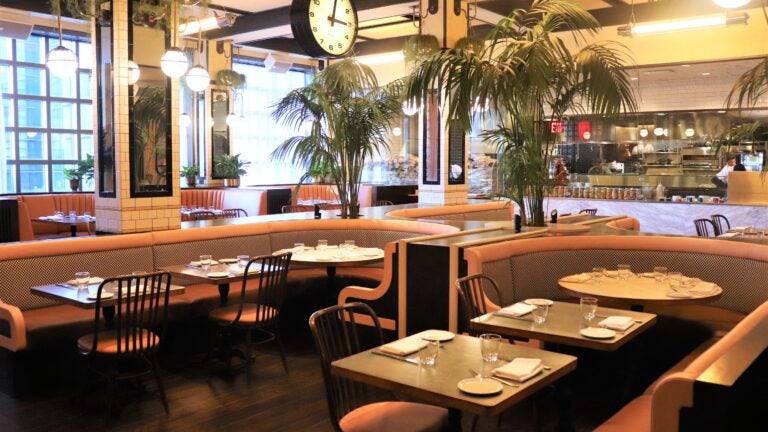 In response to stabilizing COVID-19 numbers, Gov. Charlie Baker announced Thursday afternoon that the state plans to lift its early closure business order that requires restaurants and other small businesses to close at 9:30 p.m. As of Jan. 25, Massachusetts restaurants will be able to serve guests beyond 9:30 p.m. Liquor sales will also be able to resume after 9:30 p.m.
While some restaurant owners said they weren't affected by the curfew repeal — Aaron Cohen, owner of Gracie's Ice Cream and Earnest Drinks, said his businesses closed at 9 p.m. anyway — others shared that the reversal is a relief.
"The extended hours will obviously provide opportunities for us to serve more guests and generate more revenue," explained Jess Willis, owner/operator at The Independent, Foundry on Elm, and Saloon in Somerville. "More importantly, the improvement in public health data means we are moving in the right direction. We are so grateful to the public for following the public health guidelines and helping small businesses reopen. Hopefully everyone continues to mask up and be safe, and we continue to trend in the right direction."
Erin Barnicle, general manager at Tempo in Waltham, described the curfew lifting as "a great step in slowly finding a new normal amid the pandemic. It gives us an opportunity to serve more guests safely and for our staff to be able to earn a better income. [It] offers us some hope for the days to come!"
William Moriarty, wine and spirits director at the Back Bay's Rochambeau, wrote that the 9:30 p.m. curfew had reduced the number of guests in the evening by roughly half.
"Usually we can seat the restaurant once between 6:30 p.m. and 7:30 p.m. and roughly again between 8 p.m. and 9 p.m.," he shared. "That second turn isn't possible under the curfew. Hopefully we'll be able to make that second turn happen again. Losing that much potential business in an already difficult financial situation for restaurants has been debilitating."
He also emphasized that "restrictions may be loosening but the threat is not gone. Be safe and be smart."
In Newton, Baramor owner Arpit Patel described a similar experience at his restaurant, where they've had to announce last call for food at 8:30 p.m. and for alcohol around 9 p.m.
"We hope to expand hours [now], but unfortunately it isn't that easy," he shared. "Every restriction the state imposes has a reactionary action by business owners. For us, that was further cutting back on staff to ensure we can survive with the new rules. Scaling back up isn't free. It takes time and costs money. While the hour expansion isn't massive, we will need to invest significant time and money into recruiting a couple more staff members. Training new people every couple of months is very costly. …We are grateful for this, we just hope it lasts long enough for us to reap the benefits instead of accelerating costs."
While the curfew will lift at 5 a.m. on Monday, Baker announced that Massachusetts will keep its 25 percent capacity limit on restaurants, stores, and other businesses in place until at least Feb. 8.