Restaurants
Too Good To Go helps local restaurants fight food waste
"We know that food waste doesn't take a break," said Gaeleen Quinn, Too Good To Go's East Coast director.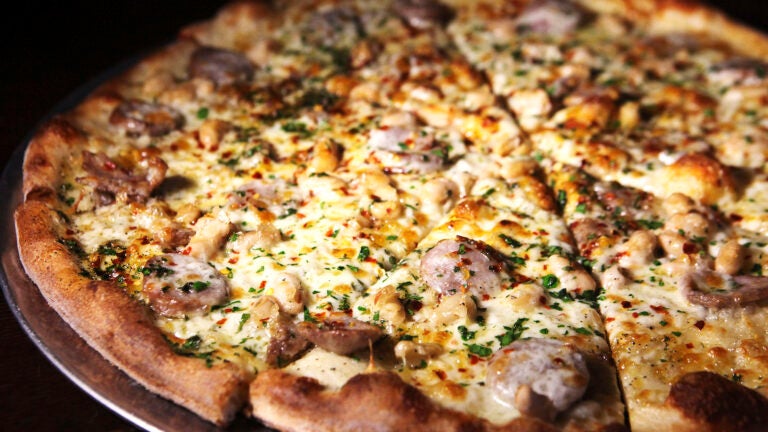 The statistic is startling: Nearly one-third of our food is wasted worldwide. One app is hoping to change that number.
Copenhagen-based Too Good To Go recently launched in Boston and New York City, giving restaurants the opportunity to sell their surplus food at the end of the day with "Surprise Bags" — containers that are filled with extra sandwiches, unsold pizza, and remaining baked goods.
Here's how it works: Diners can peruse the Too Good To Go app for local restaurants offering Surprise Bags that day. Each bag is offered at a steeply discounted price — think $4 for $12 worth of food — though diners won't know what's in the bag until they pick it up. Users are able to browse by diet preferences (vegetarian and vegan), pick-up times, and location, and can mark their favorite participating restaurants for future pick-ups. (For anyone with food allergies, Too Good to Go advises calling the restaurant ahead of time.)
Now in 15 countries, Too Good To Go has saved more than 60 million meals globally, and more than 90,000 meals in Boston and New York City combined over the past four months. Its 200-plus local partners span a range of cuisines, and include Otto's Pizza, El Jardin Restaurant & Bakery, Alfredo's Italian Kitchen, Newtowne Grill, Auntie Vie's Restaurant & Bakery, and more.
"It's just the beginning," said Gaeleen Quinn, Too Good To Go's East Coast director. "We didn't know if people were going to understand the concept and embrace it. We can say pretty confidently that people really, really like it. …I can tell you that, especially in Boston, the people and the restaurateurs are so conscious about the issue of food waste. It's actually been a surprise."
Quinn said that Too Good To Go makes it easy for restaurants to get involved: There's no fee to join, and they don't have to commit to any kind of contract. She said the app recently expanded to Philadelphia and Washington, D.C. and is debuting in San Francisco in April, with plans to eventually launch in other New England states.
"It's kind of an organic growth," she said. "We are also very ambitious. We know that food waste doesn't take a break."
Get Boston.com's browser alerts:
Enable breaking news notifications straight to your internet browser.