Restaurants
Plum Island Coffee Roasters will close at the end of March. Its customers are pushing back.
A petition to keep the coffee shop open has more than 11,500 signatures.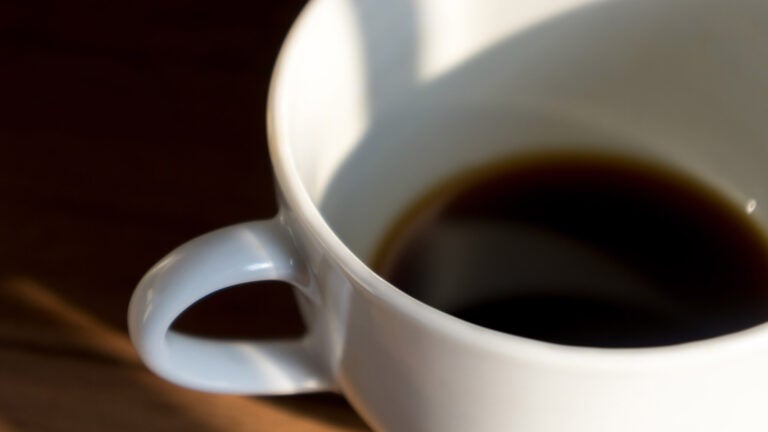 Customers of Newburyport's Plum Island Coffee Roasters have launched a Change.org petition to save the business after it announced that its 15-year run will come to an end in March.
The coffee shop revealed on Feb. 16 that its landlord, Newburyport Development, terminated its tenant agreement.
"I was astounded," said owner Bruce Vogel, who purchased the business from its original owners in January 2011. "I was absolutely astounded."
Chris Skiba, general manager of Newburyport Development, told Boston.com in an e-mail that "Plum Island Coffee Roasters was not evicted from their site. Their lease expired in early 2019, and the coffee shop's relationship with Newburyport Development was held over as a month-to-month tenant agreement for more than two years."
A copy of the termination notice, dated Feb. 10, was provided to Boston.com. Titled "Notice of Termination of Tenancy at Will," the letter states that the coffee shop's tenancy will be terminated effective March 31, 2021.
Vogel, who also owns Souffles coffee shop in Newburyport's Market Square, confirmed that when he first bought the business, he had a lease with Newburyport Development, which is part of New England Development. The lease expired at the end of January 2019; since then, he has been a tenant at will.
Luchos, a casual Mexican restaurant, will take the coffee shop's place. The newcomer is owned by The Fleury Group, whose portfolio includes New Hampshire restaurants Bernie's Beach Bar, The Goat, The Green Room, and Wally's Restaurant.
Originally opened in 2006, Plum Island Coffee Roasters has become a go-to destination on Newburyport's waterfront.
"Relationships are made there," said Vogel, estimating that 150,000 to 175,000 people come through the door every year. "It's a place to cry and it's a place to laugh and it's a place to meet."
Vogel said that Plum Island Coffee Roasters has always paid its rent on time and that, despite the pandemic, 2020 was a banner year for the business. Now, he doesn't know what the end of March will bring — but said they're not going quietly, "if at all."
The coffee shop's customers are challenging the notice, too. A Change.org petition organized by one of the shop's regulars has garnered over 11,500 signatures as of this article's publication.
"PICR is more than the great coffee, it's the location, the essence," the petition reads. "It has become a sacred part of Newburyport and become a landmark, like the Pink House the Boardwalk, Bob Lobster or Oldies Marketplace."
Vogel said he has made Skiba aware of the petition.
"From the outpouring of support, we fully expect the community will frequent Bruce Vogel's other coffee venture in Newburyport: Souffles," Skiba told Boston.com.
But for Vogel, nothing can replace Plum Island Coffee Roasters.
"What is a livelihood for one and place of employment for many others, PICR is the modern day 'General Store' where all can meet, be seen, be heard, study, sob, or laugh," he wrote in a follow-up statement to Boston.com. "The community's outcry and the disappointment among my employees is heartbreaking and humbling. If nothing more, my hope is [New England Development] will consider reevaluating the situation for their sake. If we are able to find a mutually beneficial solution that allows us to stay where we are, it would bring solace to the community."
Get Boston.com's browser alerts:
Enable breaking news notifications straight to your internet browser.