Restaurants
Formaggio Kitchen named one of the 'greatest food stores in the world' by the Financial Times
The store was lauded for its wide range of staples.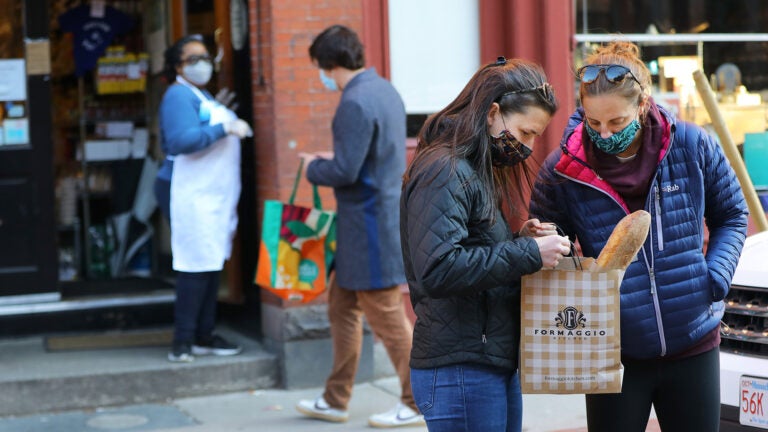 A Cambridge-based culinary destination is among the 50 greatest food stores in the world, according to the Financial Times.
The publication recently named Formaggio Kitchen as one of the best places to shop for produce, joined by stores in Beirut, Rome, Los Angeles, London, Mumbai, and beyond.
"The much-loved shop that keeps Cantabrigians in imported cheese –some aged in the on-site cellar – hams, condiments and breads recently expanded its range," wrote Leah Bhabha. "Go for staples such as country pâté, celeriac rémoulade, house-made boudin blanc, meats from nearby farms, and fresh, wild-caught fish."
Formaggio first debuted in Cambridge in 1978, and has since opened stores in the South End, Kendall Square, and New York City. In March, the store moved from its original location at 244 Huron Ave. to the former Fresh Pond Market space at 358 Huron Ave., where it expanded with additional grocery staples, a butcher counter, a coffee station, and more.
"We are so very, very grateful to this neighborhood for welcoming us and supporting us all these years," Ihsan Gurdal, who owns Formaggio with his wife, Valerie, said when the new location opened. "Now we can give back to the community and create a shopping experience that they deserve, with our respected Formaggio product and more of what our neighbors need on a daily basis."
Other stores on the Financial Times list included Canter's Deli in Los Angeles, Culina in Singapore, Goldhahn & Sampson in Berlin, and Le Zingam in Paris. View the full list here.
Newsletter Signup
Stay up to date on all the latest news from Boston.com