Restaurants
Readers: Should takeout cocktails remain after COVID-19 restrictions are lifted?
The law is set to expire when the state of emergency ends.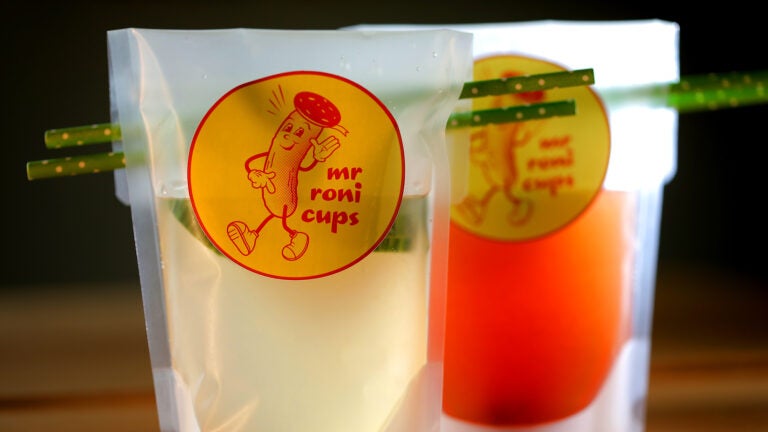 Last summer, Massachusetts bars and restaurants were given the go-ahead to sell takeaway cocktails, one of the many temporary laws that Gov. Charlie Baker enacted after announcing a state of emergency due to the pandemic.
On June 15, the state of emergency will come to an end — and, potentially, a number of laws attached to it. But restaurants and bars are still recovering from the pandemic's repercussions, and many have relied on to-go cocktail sales to bolster their struggling business.
Jeffrey Mitchell, owner of The Talkative Pig in Chatham, told the State House News Service that takeaway cocktails helped keep his restaurant's doors open.
"In August of 2020, that summertime on Cape Cod, we had 10 percent liquor sales when we had no one in our dining room, and that saved us," he said.
In a press release on Monday, Baker's office stated that "the Administration will work with legislative and municipal partners during this period in order to manage an orderly transition from emergency measures adopted by executive order and special legislation during the period of the State of Emergency."
Some people think that transition should be years from now. Massachusetts Senator Diana DiZoglio recently cosponsored a bill that asks for a two-year extension of takeout drinks.
And some states have gone even further: Arkansas, Florida, Georgia, Iowa, Kentucky, Montana, Ohio, Oklahoma, Texas, West Virginia, and Wisconsin have all made to-go cocktails a permanent fixture. It's unlikely that Massachusetts will take a more permanent route, but could picking up bottled Mai Tais at your favorite restaurant continue into 2022?
We want to hear from you: Do you think bars and restaurants should be able to sell cocktails to go after June 15? Share your thoughts in our survey below, or e-mail [email protected].
Newsletter Signup
Stay up to date on all the latest news from Boston.com