Restaurants
Fast casual Indian restaurant, Madras Dosa Co., opens in the Seaport
Diners can find over 30 different types of dosas on the menu.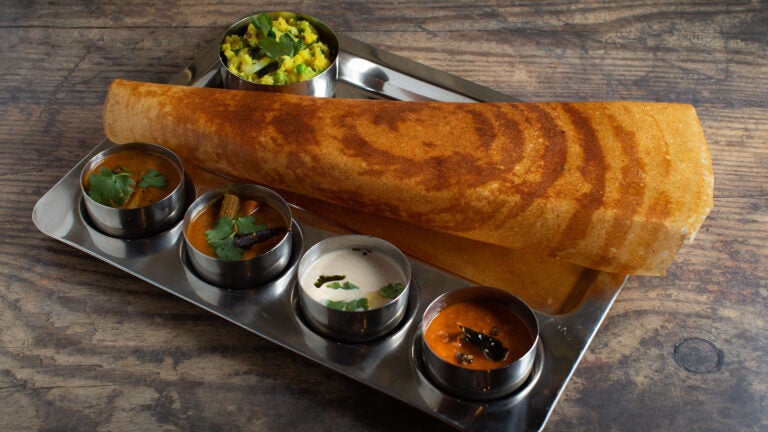 The team behind a popular South Indian restaurant chain is opening a new fast casual spot in the Seaport — and it's all about dosas.
Madras Dosa Co. makes its Seaport debut on July 7, opening at 55 Boston Wharf Road. The owners — Babu Koganti, Teja Chekuri, Sruthi Chowdary, and Uday Reddy — have already found success with two other South Indian restaurants: Godavari, a chain with more than 30 locations in the United States and Canada; and Khiladi, a New York City restaurant emphasizing street market dishes.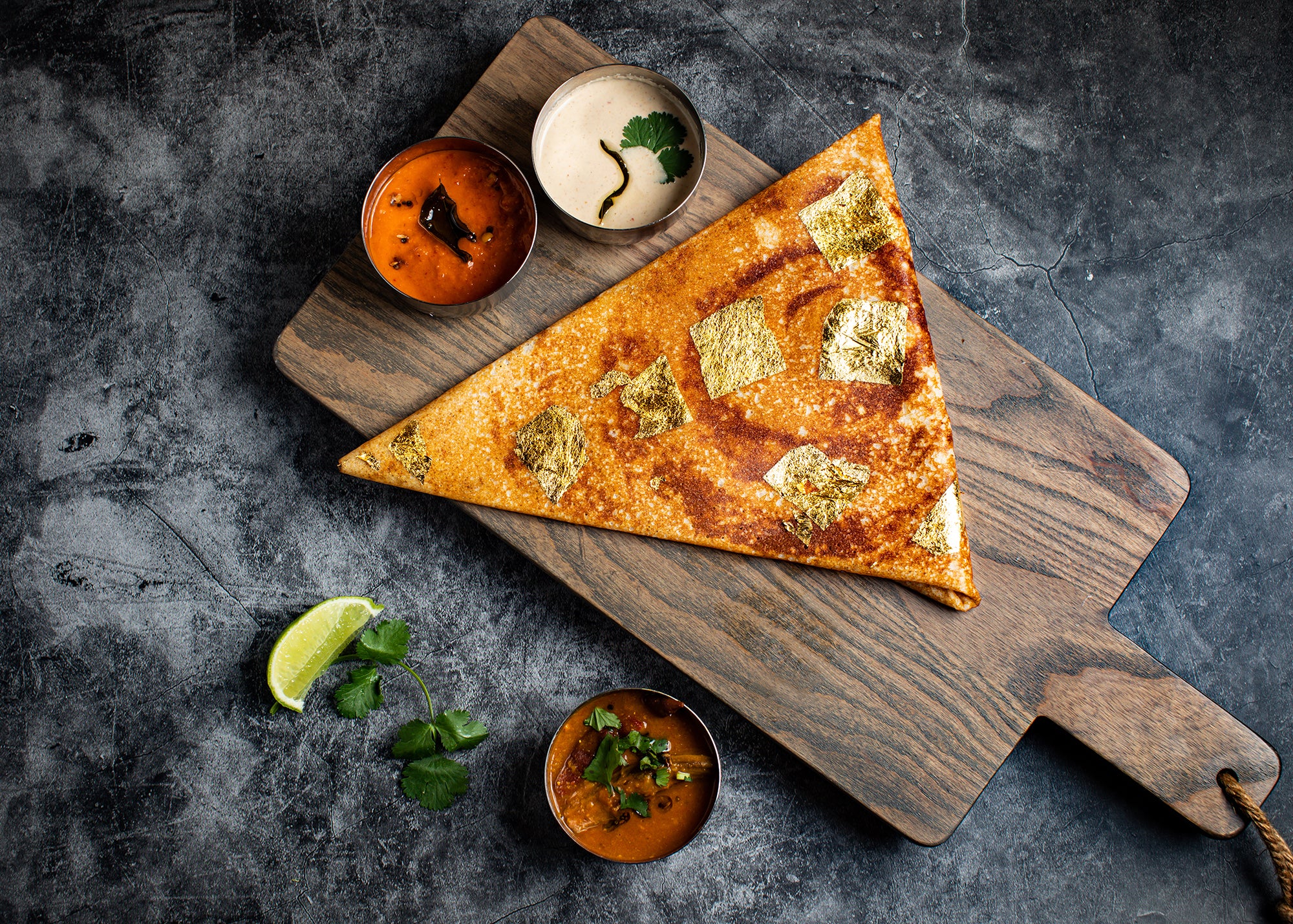 True to its name, Madras Dosa Co.'s menu focuses primarily on dosas, a thin, South Indian crepe made with fermented rice and lentil batter. Guests are able to customize their dosa fillings with both sweet and savory options, including spicy potatoes, chicken, paneer, samosas, lamb, chocolate chips, mango, and ice cream. Vegetarian and meat canteen sandwiches are also available, along with idli — rice cakes served with a choice of sambar, paneer, beef, and other vegetarian and meat options. Chaat dishes feature pani puri, aloo tikki, dahi puri, and more, and there are a couple of rice pilaf options to choose from.
Drinks and desserts have also made their way onto Madras Dosa's menu, with classics like mango lassi, masala chai, Thums Up cola, and rasmali, which are small discs made of cottage cheese that are cooked in sugar and soaked in spiced milk.
Madras Dosa Co. is open from 10:30 a.m. to 9 p.m. daily and offers takeout and delivery, as well as indoor seating and outdoor seating along Boston Wharf Road.
Newsletter Signup
Stay up to date on all the latest news from Boston.com