Restaurants
Take a look inside Hunter's Kitchen & Bar, now open in Southie
The new restaurant channels outdoorsy vibes while serving fried chicken, shrimp and grits, and plenty of bourbon.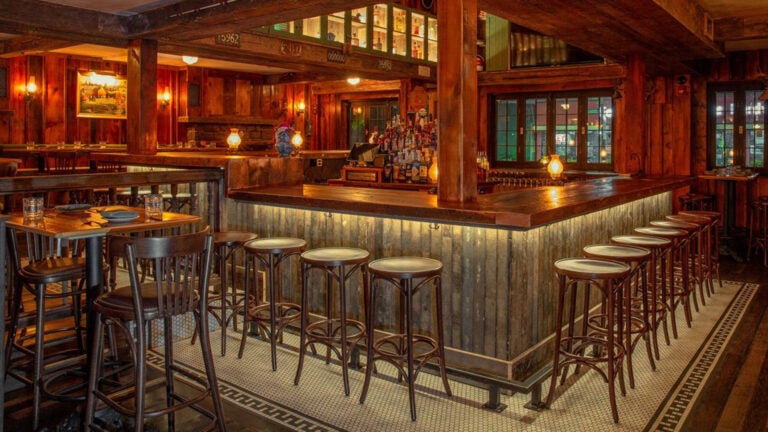 Shrimp and grits, chicken and dumplings, brisket, fried chicken: At Hunter's Kitchen & Bar, Southern comfort food is in the spotlight.
Southie's newest restaurant debuted Tuesday at 110 Dorchester St., opening in the space previously occupied by The Junction. Broadway Restaurant Group (Lincoln, Capo, Loco Taqueria & Oyster Bar, Fat Baby) is behind the concept, with managing partners Will Clark, Nick Dixon, Eric Aulenback, and Michael Conlon leading the charge.
"The ownership took over the [The Junction] in October 2019," Dixon told Boston.com, noting that after operating it for six months, food sales just weren't keeping up. "When COVID happened, we had a conversation about keeping the place open, but it was going to be too much of a challenge for us. So the bar got shut down and then we had conversations throughout COVID and decided that it was time to rebrand it."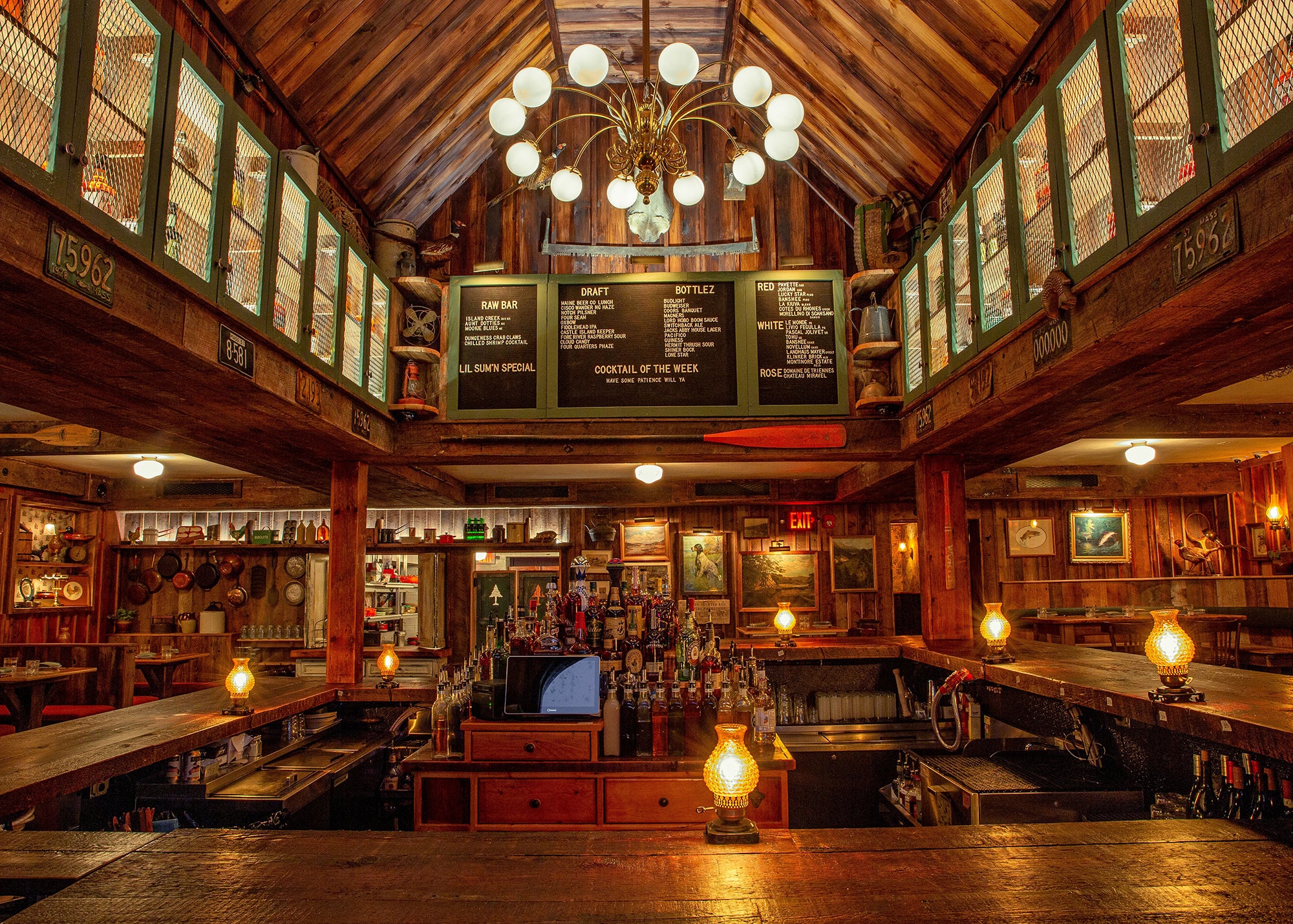 That rebrand included transforming the space into an old hunter's lodge, keeping The Junction's bones but wrapping the existing room in plenty of reclaimed wood. The two fireplaces have remained, but the restaurant is now rife with taxidermy, a chandelier, wall-mounted rainbow trout, and other various knick knacks that channel rustic vibes.
"It totally feels like a different room," Clark said. "It's super cozy. It's going to be an amazing winter space."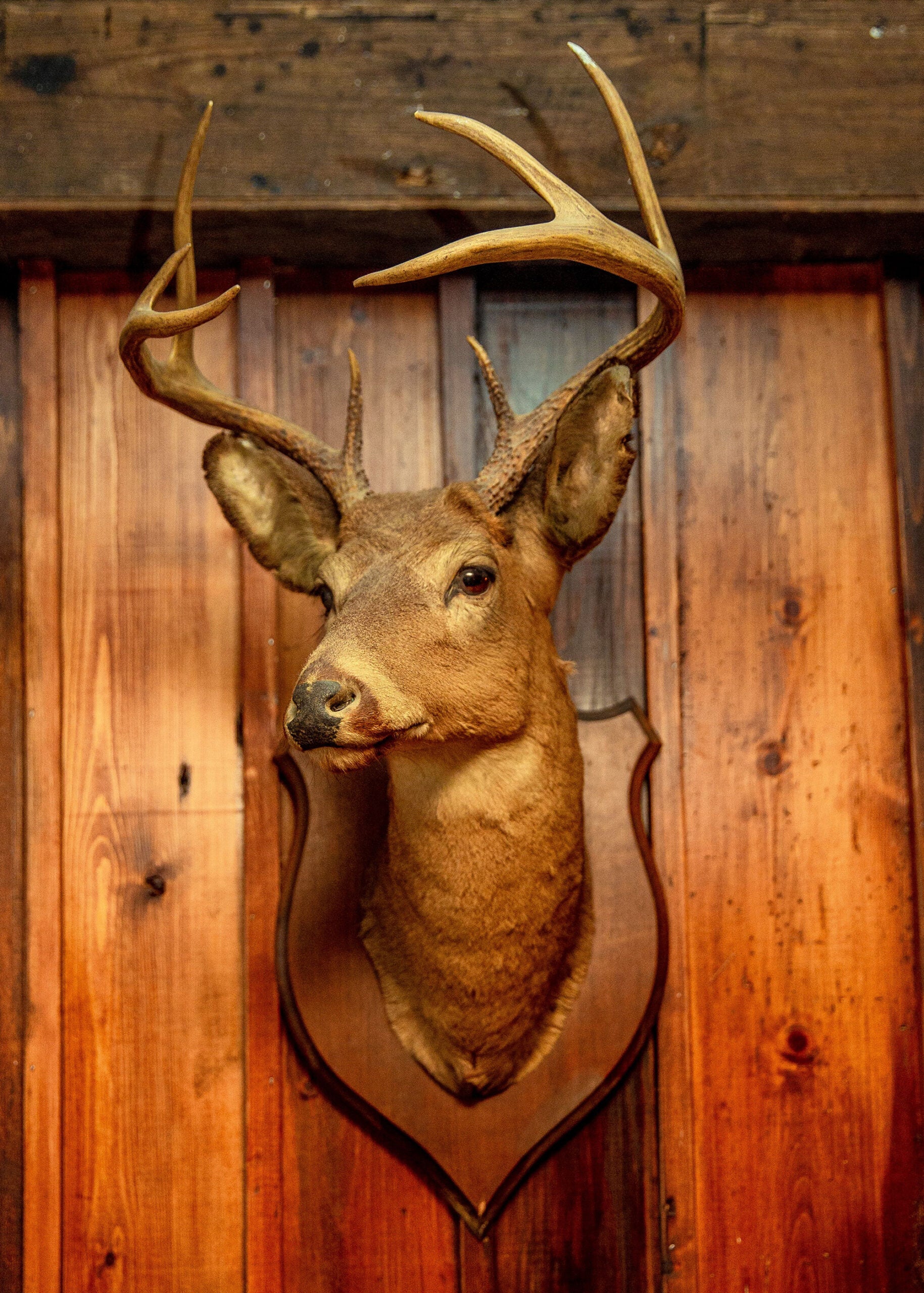 It's also set up for outdoor summer hangs, with a patio out front and large windows that allow for a breeze to flow throughout the restaurant.
In the kitchen, chef de cuisine Lambert Givens is cooking dishes like St. Louis ribs, brisket sliders, biscuits with Vermont honey butter, macaroni and cheese with Red Rock cheddar, and fried chicken. For now, Hunter's is starting with dinner, but will eventually offer brunch and lunch.
"I think the cool part about this concept is that the dinner is going to flow really well into brunch," Dixon said. "We're taking items like brisket from the night before and turning that into a hash. The fried chicken and waffles that's on the menu is one of the most amazing things I've ever had."
They'll also be introducing chicken and dumplings down the road, roasting whole chickens and making gravy out of the chicken fat and fond.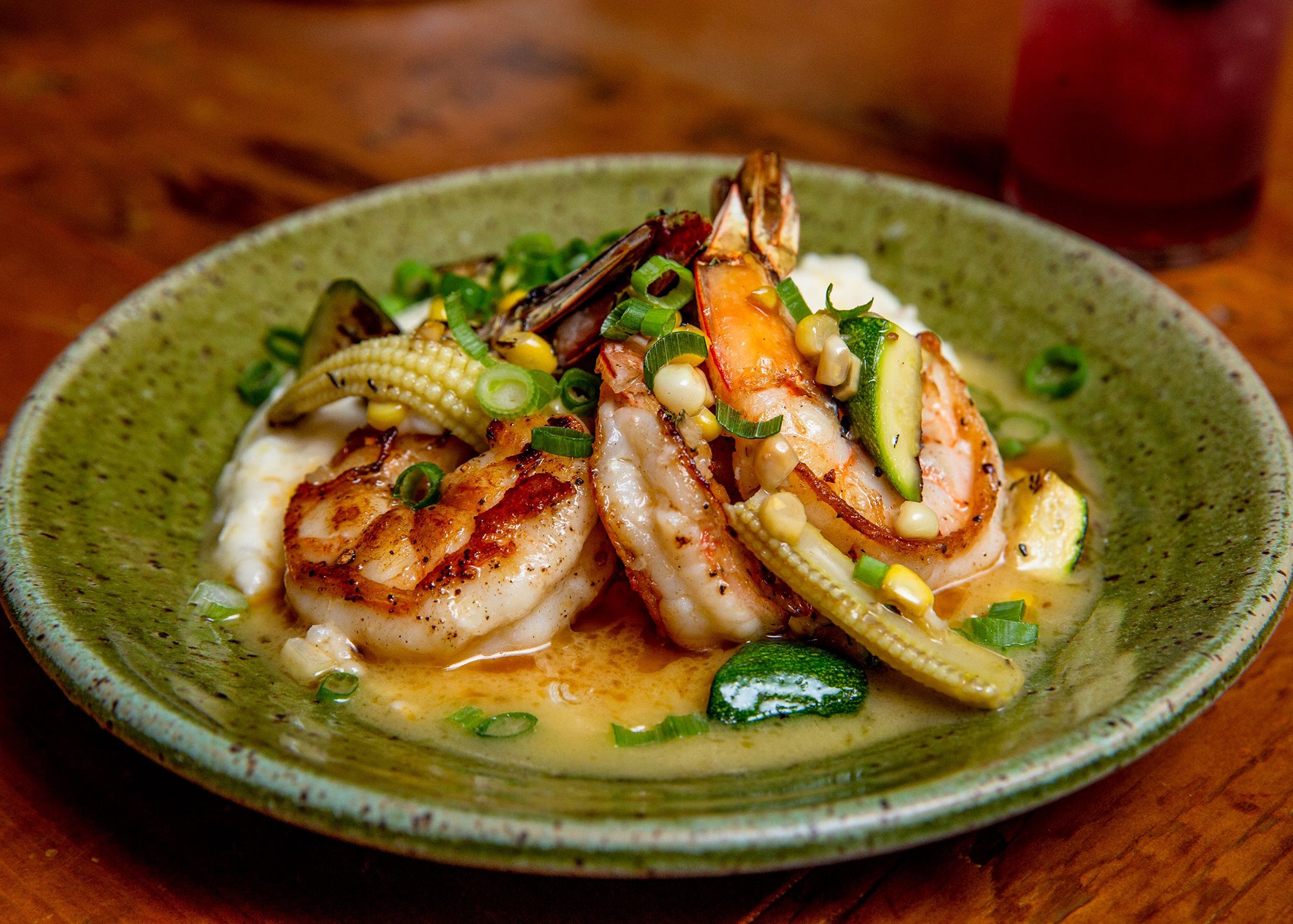 "We take this pulled chicken and these nicely roasted vegetables, we put them in a dutch oven, and then we ladle the gravy into it," Dixon said. "Then we drop the biscuits to order. We put the lid on it and it steams and boils, and the dumplings are super light and fluffy."
Pastry chef Marissa Hart has crafted a short list of desserts, including bourbon butter cake, beignets, and seasonal pie, while Mike Feeney is leading the bourbon- and tequila-centric bar program. Guests can find drinks like The Bourberry, made with Four Roses bourbon, strawberry, benedictine, and bitters; or the Triple Six Mafia, featuring ghost tequila, pineapple, sage, and lime.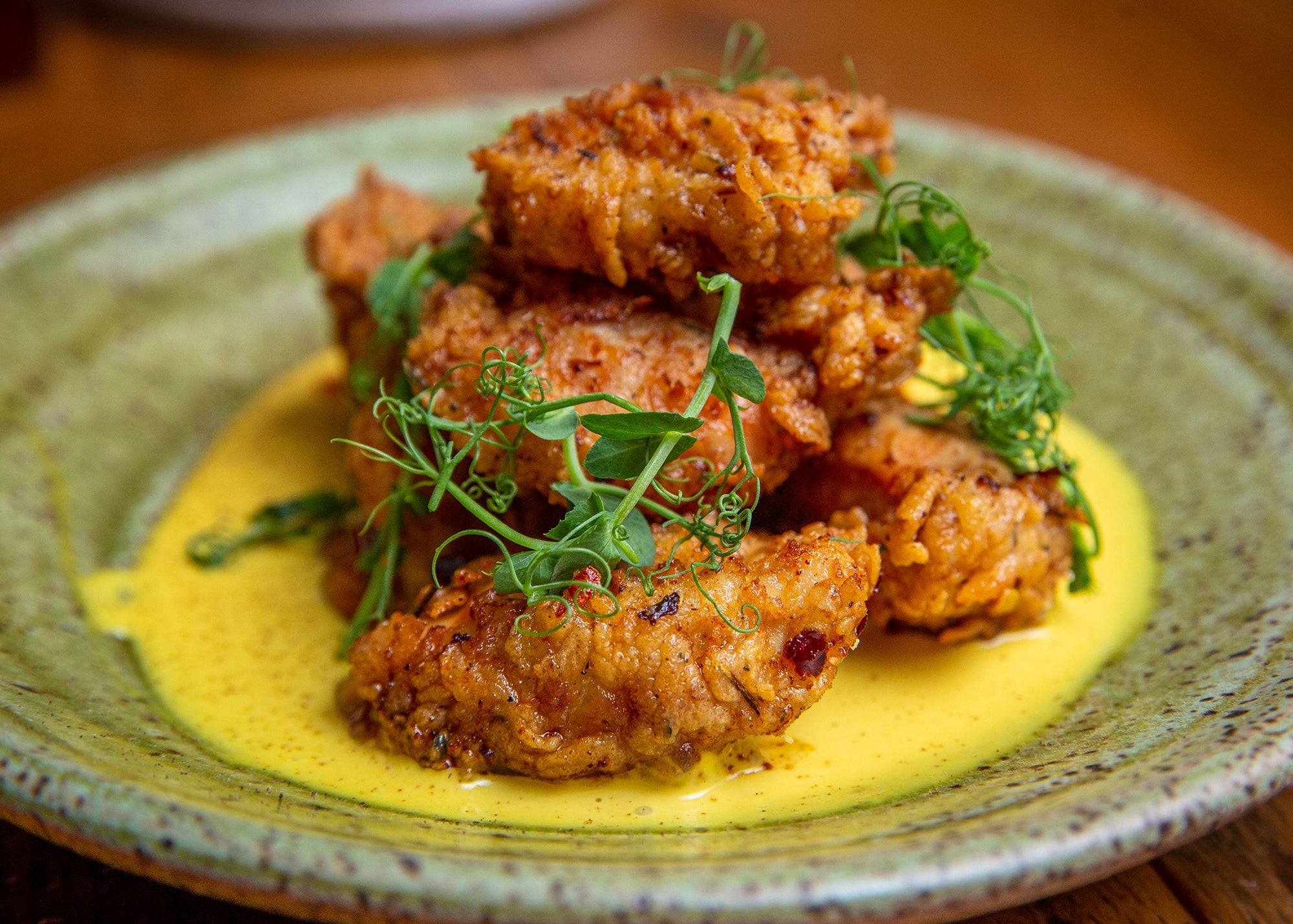 For now, Hunter's will operate from 4 p.m. to 1 a.m. daily. Dixon and Clark said that, like so many other restaurants in the city, they're working hard to hire more staff so the restaurant can open earlier.
"As soon as we can do it with the right amount of people who can get the days off they need and the rest that they need, we'll be open for brunch and lunch," said Clark.
"I can't make everyone work 15 hours a day," Dixon added. "I think that's something important for me and Will: Quality of life."
Sign up for The Dish
Stay up to date on the latest food news from Boston.com.