Restaurants
'All good things must come to an end': Captain Carlo's will close on Sept. 4
The Gloucester seafood spot has operated for more than 30 years.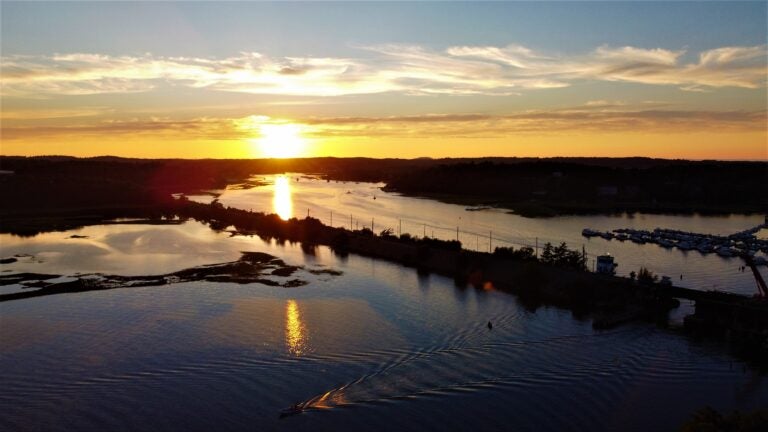 Fans of waterfront restaurant Captain Carlo's have a little more than a week left to eat at the Gloucester seafood spot.
On Sunday, Captain Carlo's announced in a Facebook post that the restaurant's last day will be Sept. 4.
"From the early days as a fish market, to picnic tables and fried clams, years of crazy late nights and live music to the pandemic, it's been a wild ride!" the post read. "We have staff and customers that have become family over the 30 plus years and so many amazing memories. All good things though must come to an end and it's the end of the road for Captain Carlo's. It's time for Rosemarie to enjoy being a full time Grandma. Thank you for always supporting us! Our final day open will be Saturday 9/4. We hope to see many of you over the next couple of weeks."
Owner Rosemarie Cranston told the Gloucester Daily Times that she intends to spend more time with her family, including her five grandsons.
"It's been years of a decision," she said, while noting that the pandemic pushed her toward closing. "It wasn't anything overnight, that is for sure."
Captain Carlo's — named after Cranston's grandfather, Carlo Ciaramitaro —initially opened as a wholesale fish business before transforming into a fish market and, eventually, a restaurant. Located at 27 Harbor Loop, the dockside restaurant is known for its plates of fried seafood, chowder, and lobster dinners, as well as live music from local musicians. The last show at Captain Carlo's will feature the band Mystery Meat, which will perform from 7 to 10 p.m. on Sept. 4.
In response to the closing announcement, fans shared memories of the beloved establishment.
"I met my husband (Smitty!) there 20 years ago, and we return every single summer," Kristen Bateson Smith wrote. "We've had so many great memories there, and we are glad we were able to visit twice this month! Good luck in your retirement, Rosemarie, enjoy those beautiful grandkids!"
"Crazy summer nights, a hijacked class reunion, life event celebrations, quiet dinners with friends and my love, and two moving to TX goodbye parties…thanks for the memories and all the best to all the CC's staff on their next ventures…Cheers!" Robb Frontiero shared.
Even fans from out of town, like Angela Taylor, sent in their well wishes.
"I travel to Gloucester from Connecticut a few times a year and my favorite restaurant(and first place to stop) is always Captain Carlo's," she wrote. "I will miss it so very much. Thank you for a ton of great memories, great service and great food."
Sign up for The Dish
Stay up to date on the latest food news from Boston.com.