Restaurants
Castle Island Brewing opens in Southie with South Shore bar pizza
There's even beer in the pizza dough.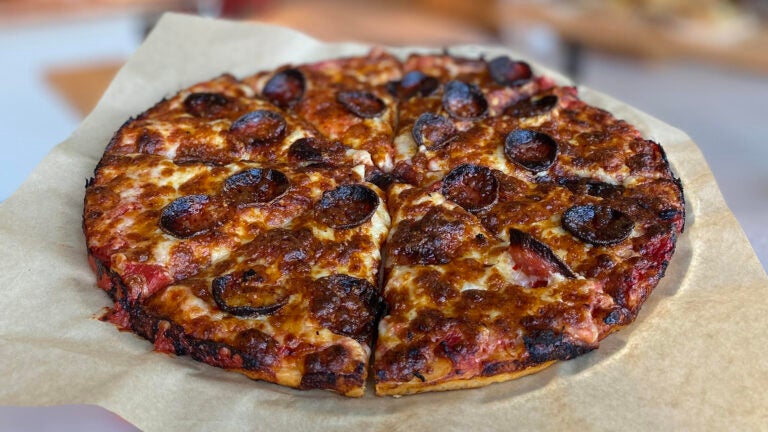 Castle Island Brewing Co. announced more than two years ago that the Norwood-based brewery would, eventually, open another location in South Boston. The wait is finally over: On Thursday at 5 p.m., its newest outpost will debut, along with a restaurant dedicated to South Shore bar pizza.
"About 2 1/2 years ago, we signed a lease on a warehouse space in South Boston and said we were going to put a taproom there," the brewery shared on its website and social media. "From concept to construction and every challenge in between, our team has worked their asses off to make that dream come true. And after all this time, we can finally do the damn thing."
The new taproom is located at 10 Old Colony Ave., and will pour Castle Island classics along with limited releases and collaborations. But there's more than just beer: Bardo's Bar Pizza will open in conjunction with the brewery and highlight South Shore bar pizza, a regional specialty with a dedicated following.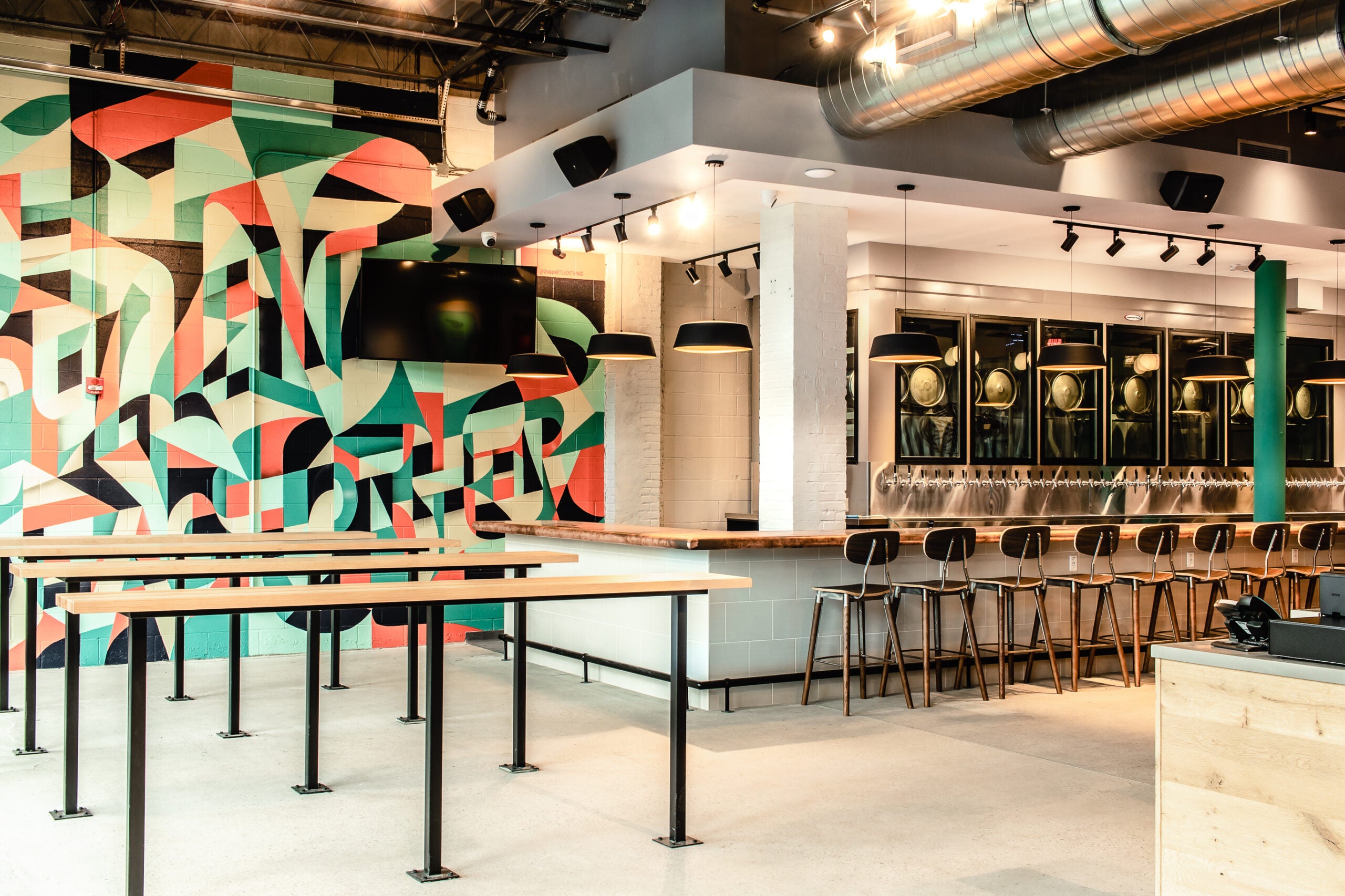 Bardo's, which comes from the folks behind events and catering company Lombardo's, incorporates Castle Island beer into the pizza dough. The menu will include signature pies like the Social Climber (Lombardo's sausage, red onion, Mama Lil's peppers), the Biggie Shrimps (garlicky shrimp, arugula, basil aioli), and the Happy Camper (pesto, fresh mozzarella, kale, roasted red peppers, parmesan). Also on the menu: Bardo's signature wings, salads, and sandwiches served with house-made potato chips.
Visitors to Castle Island's Norwood location will likely be familiar with Bardo's. The restaurant set up a kitchen there in June 2020 and will continue operating at the original brewery.
South Boston is a fitting neighborhood for Castle Island's expansion. The brewery is named after the Southie landmark, and its owners intended to open its headquarters there before finding a more suitable location in Norwood. The new outpost will feature a 400-seat taproom, a 10-barrel innovation brewery, an event space, and an outdoor patio with a bocce court.
Castle Island Brewing; 10 Old Colony Ave., Boston; Thursdays—Saturdays from 11 a.m. to midnight, Sundays—Wednesdays from 11 a.m. to 10 p.m.; castleislandbeer.com/south-boston
Bardo's Bar Pizza; 10 Old Colony Ave., Boston; Sundays—Wednesdays from 11 a.m. to 9 p.m., Thursdays—Saturdays from 11 a.m. to 11 p.m.; bardospizza.com
Sign up for The Dish
Stay up to date on the latest food news from Boston.com.