Restaurants
Tired of pumpkin spice lattes? Try these 5 pumpkin spice alternatives.
Doughnuts, martinis, and cheesecakes are getting in on the pumpkin spice action.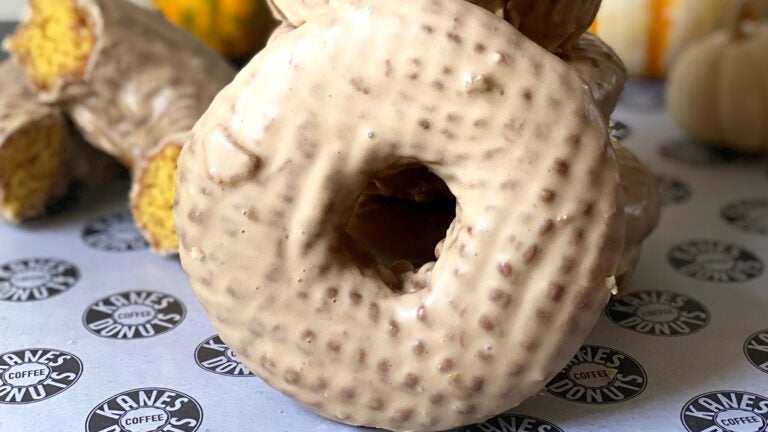 It's pumpkin spice season, whether you're ready for it or not.
While the PSL — or pumpkin spice latte — was made popular by Starbucks in 2003, forever changing our definition of when fall actually begins, references to pumpkin spice have been around quite a big longer. According to Food & Wine, an early mention of the spice blend, which often contains some iteration of ginger, cinnamon, nutmeg, allspice, and cloves, can be found in a 1798 reprint of the cookbook American Cookery. Pre-blended mixes of pumpkin pie spice from companies like McCormick & Company and Thompson & Taylor Spice Co. came out in the 1930s, eventually finding their way into dishes beyond pumpkin pie.
Still, it's the pumpkin spice latte that often dominates pumpkin spice conversations, with many people holding polarizing feelings towards the drink. Not a fan of the PSL? These local restaurants are tapping into the pumpkin spice craze with their own dishes and cocktails, from pumpkin spice cheesecake to pumpkin spice martinis.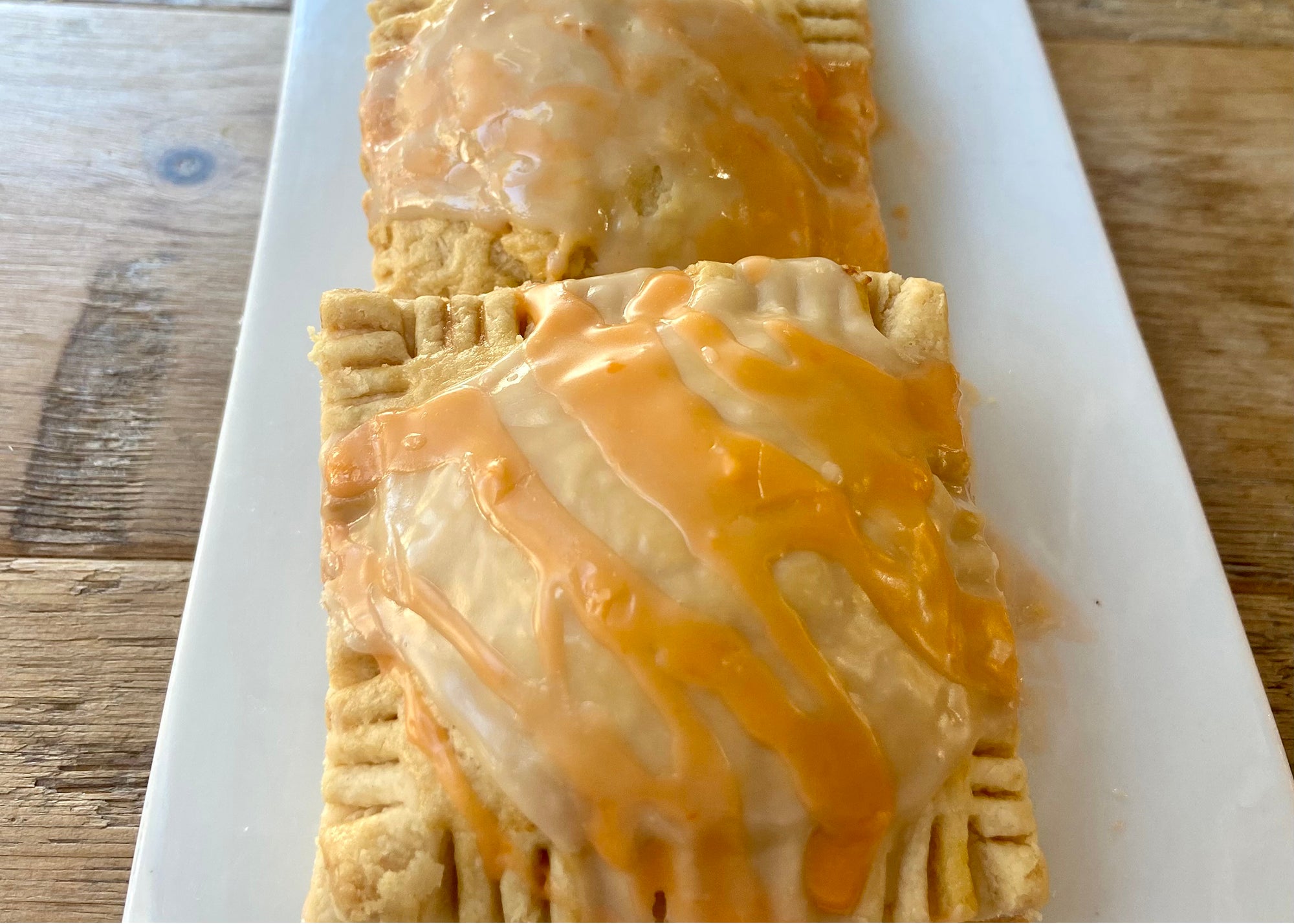 Kelsey Munger, founder of Lavender Bee Baking Co. at Monumental Market in Jamaica Plain, has always used seasonal ingredients to craft her rotating poptarts, which come in flavors such as blueberry basil, lemon lavender, or goat cheese with squash and tarragon. Through November, diners will be able to enjoy a pumpkin cheesecake poptart at Monumental, featuring flakey dough filled with pumpkin spiced cheesecake and topped with a maple glaze. Pair it with a coffee from El Colombiano Coffee, which shares the Monumental space with Munger's peanut- and tree nut-free baking company. (36 South St., Boston)
Pumpkin spice cheesecake at The Bull Run
In business for 75 years, Bull Run in Shirley has long served as a local favorite for its well-executed classics and lively entertainment (the restaurant's prime rib is worth a visit alone). New to its fall menu: A pumpkin spice cheesecake, made with a pecan and Graham cracker crust, a spiced cheesecake filling, and homemade pecan and pumpkin seed brittle. (215 Great Road, Shirley)
Maple pumpkin spice doughnut at Kane's Donuts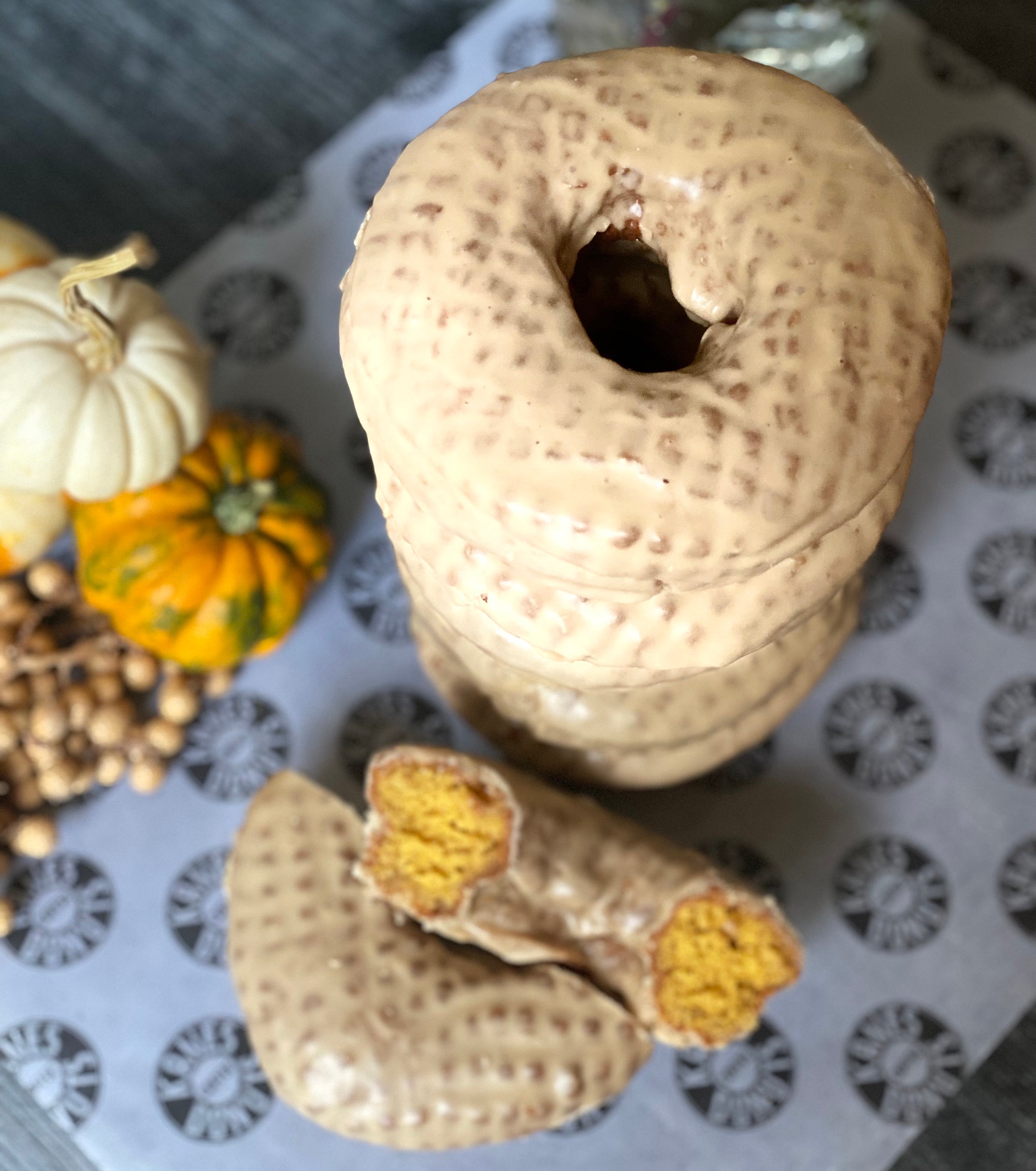 Local doughnut shop Kane's fully embraces pumpkin spice season, releasing a new pumpkin spice doughnut in September, October, and November. The shop just launched its maple pumpkin spice doughnut, a melding of two classic fall ingredients. Covering the pumpkin spice dough is Kanes' signature honey-dip glaze infused with Vermont maple syrup, making for a very New England version of a classic fall treat. Find it at Kane's locations in Saugus and Boston, as well as on Goldbelly. (Multiple locations)
Pumpkin spice drumsticks at FoMu
For a twist on traditional pumpkin ice cream, FoMu is getting into the fall spirit with pumpkin spice drumsticks. The local vegan ice cream chain filled sugar cones with homemade caramel and pumpkin spice ice cream, drizzled the ice cream with white chocolate, then topped it off with natural orange sprinkles. Find these seasonal treats at FoMu shops in Allston, Jamaica Plain, the Fenway, and the South End. (Multiple locations)
Drunken Pumpkin at City Tap
"No Time to Die," the latest James Bond movie, hits U.S. theaters on Oct. 8 — right around the time when City Tap will release it's new fall-inspired martini. While Bond definitely wouldn't order his martinis with pumpkin pie spice (shaken or stirred), this one is worth a try. The Fort Point restaurant and bar makes the Drunken Pumpkin with vanilla vodka, Baileys, Becherovka (an herbal liqueur), and pumpkin purée; the drink is then topped with a sprinkling of pumpkin pie spice for some extra fall flair.
Sign up for The Dish
Stay up to date on the latest food news from Boston.com.