Restaurants
Fresh Food Generation begins a new chapter with Dorchester restaurant
"This feels like a dream come true in a lot of ways," said cofounder Jackson Renshaw.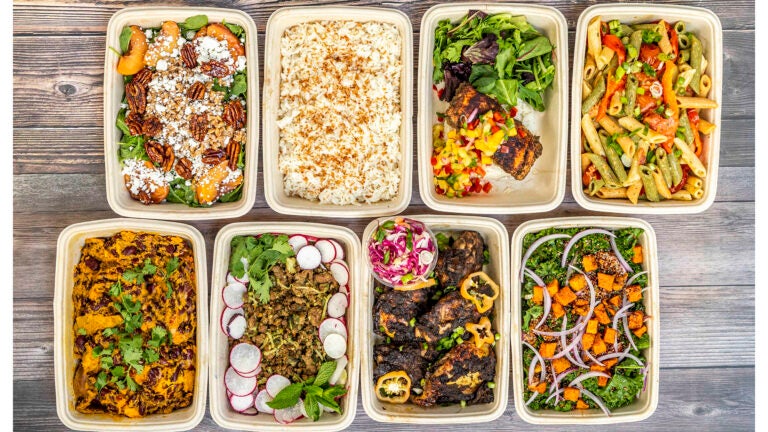 Ask Cassandria Campbell and Jackson Renshaw about their new restaurant, a brick-and-mortar location of Fresh Food Generation, and they'll tell you it's been 10 years in the making.
Campbell, a Roxbury native, didn't think she was going to choose the food industry as a profession, but eventually found herself wanting to "make healthier food options available that taste good in my neighborhood," she said. Renshaw studied agriculture at the University of Vermont and worked on organic farms in Vermont and Massachusetts, learning along the way that "the people who have access to super local, healthy, sustainable food are usually folks with more means and more expendable income." The two met at The Food Project, a local nonprofit organization that works with youth to build a sustainable food system.
"Cassandria approached me with the idea for a food truck that did locally-sourced menu items, and I said sure, how hard could it be?" Renshaw laughed.
After a few years gaining culinary experience and raising funds through a Kickstarter, Campbell and Renshaw launched Fresh Food Generation in 2015, a food truck committed to providing affordable, Caribbean-American meals with locally-sourced ingredients. The concept, which operated out of a shared kitchen space at CommonWealth Kitchen, has since expanded, adding a catering component and providing over 20,000 emergency meals to communities in need during the pandemic. The next chapter of their company debuted Nov. 10: Fresh Food Generation's first restaurant, located at 185 Talbot Ave. in Dorchester's Codman Square.
"Codman Square is a really beautiful neighborhood," Campbell said. "There's a lot of people who care about what businesses go there, how they serve the community, and who they are. That's exactly the type of neighborhood that we want to be in — one that's socially active, wants to support businesses, and to particularly support businesses that are providing healthier food options."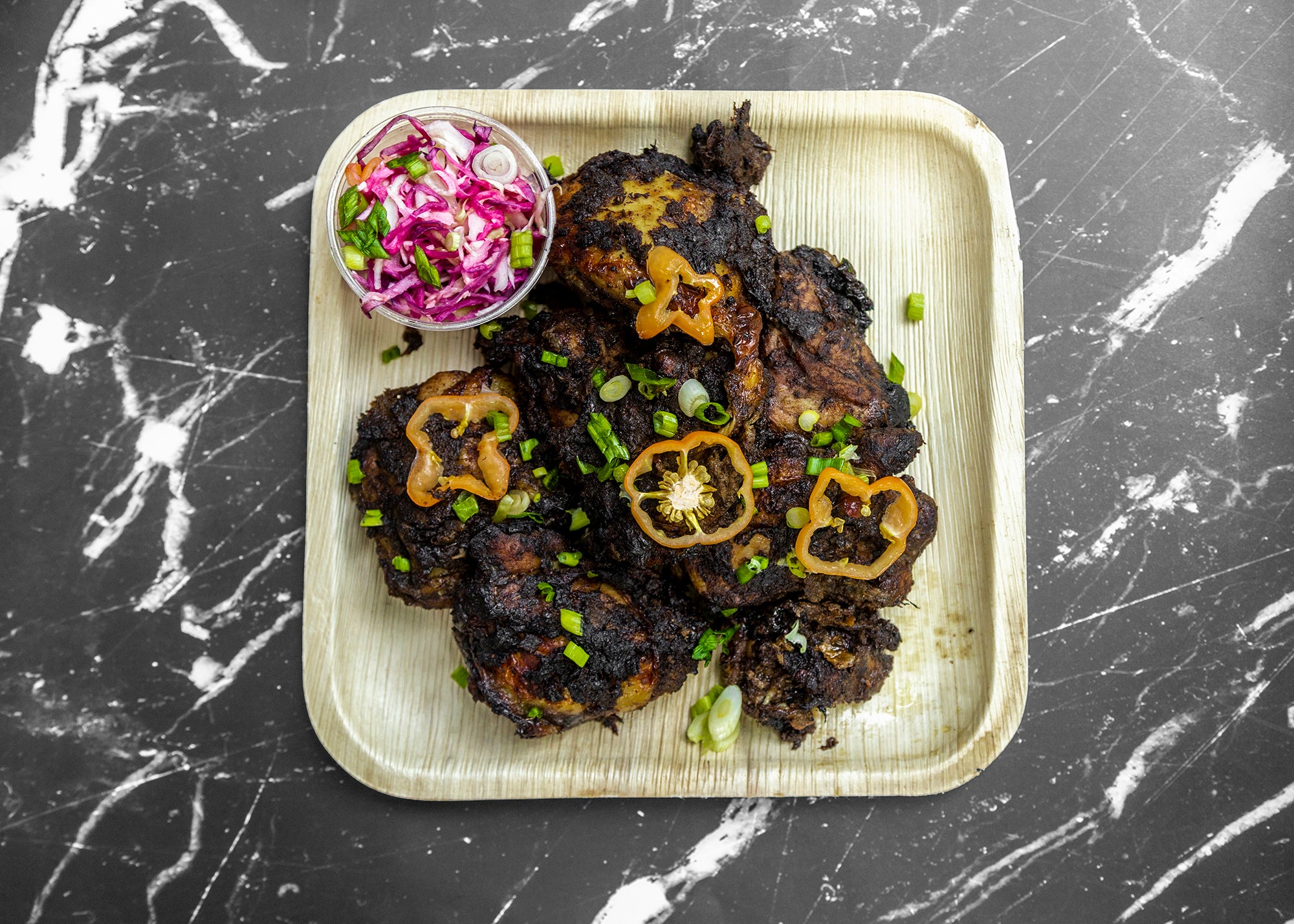 Regulars of Fresh Food Generation will find familiar items at the new restaurant. The Jamaican jerk chicken, a fan favorite, is on the menu, served with a sauce made from locally sourced scallions, habaneros, onions, and garlic. Baked empanadas stuffed with picadillo beef, red beans and vegetables, or ground chipotle chicken is also be available, as is kale salad accompanied by local honey dressing. Campbell said there will also be menu specials on Friday or Saturday, featuring dishes that were born out of the pandemic.
"Just like all businesses, we really had to look in the mirror and decide if we wanted to continue the company and weather the storm [during the pandemic]," she said. "Prior to COVID, 85 percent of our business was catering. Obviously a lot of that crashed. … So we pivoted in many different directions, including creating a home delivery menu. That was really exciting, because some of the constraints we had on our menu before were lifted."
By focusing on catering to one family or one individual for home deliveries, executive chef Maux Morgan was able to put together dishes like duck confit — something that wouldn't have have made it onto Fresh Food Generation's food truck menu, but one that will likely be introduced as a special at the restaurant.
Fresh Food Generation is open Wednesdays through Saturdays, with limited counter top seating inside; in April, roughly 30 seats will become available outside on two distinct patios. Campbell and Renshaw commissioned street artist Ricardo "Deme5" Gomez to create a mural inside the restaurant which pays tribute to Codman Square, and an overall theme of "graffiti and garden" informs the design of the space.
"This feels like a dream come true in a lot of ways, because we're in the city and we're down the street from one of our farming partners, the Urban Farming Institute," Renshaw said. "The level of commitment that people in Codman Square have to their neighborhood is just really beautiful to see."
Fresh Food Generation; 185 Talbot Ave., Dorchester; Wednesdays—Fridays from 11 a.m. to 7 p.m., Saturdays from 11 a.m. to 8 p.m.; freshfoodgeneration.com
Sign up for The Dish
Stay up to date on the latest food news from Boston.com.