Restaurants
The Dish: 5 things to eat and drink in Boston right now
Including blueberry pie beer, dumplings, and raspberry cinnamon toast.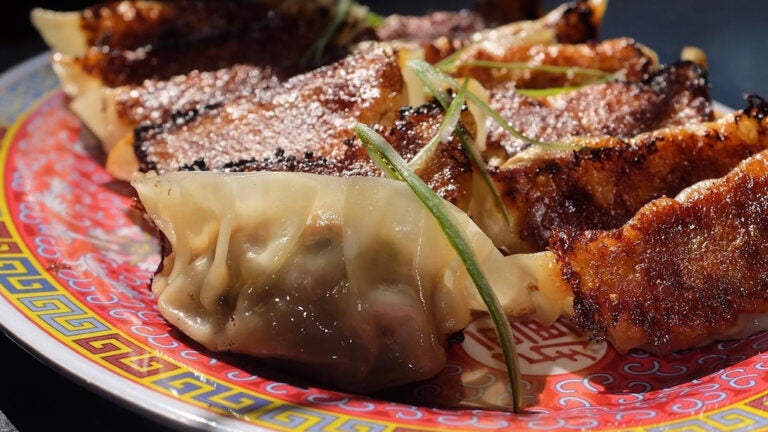 Wondering what to eat and drink in Boston this weekend? The Dish is a weekly guide to five things in the local restaurant and bar scene that are on my radar right now. Shoot me an e-mail at [email protected] to let me know what other dishes and drinks I should check out.
As a kid, I'd often wake up to my dad making cinnamon toast under the broiler, the smell of melting cinnamon and sugar enough to draw me out of bed at the earliest hour. No shade to you, Dad, but somehow I think Kat Bayle's raspberry cinnamon toast might be even better. The chef and founder of Shirley, which debuts at Bow Market on Saturday, will be celebrating her shop's soft opening with a small menu of Shirley staples starting at 10:30 a.m. Pick up a thick slice of bread with raspberry butter made from local berries and sprinkled with maple sugar and cinnamon. Also available: Oatmeal chocolate chip cookies, hot cider, and rhubarb soda.
Mimi's Chūka Diner has been steadily hosting pop-ups for more than a year now, with an end goal of opening a brick and mortar restaurant. If you've attended one of their events, you'll know that founders Ted Woo and Jon Awerman nail their pan-fried dumplings, wontons, and other items, which are inspired by chūka ryori — Chinese dishes made in a Japanese style. This weekend, the pop-up lands at Artifact Cider Project's The Station in Cambridge for a six-month residency, where they'll be serving chūka cuisine during the cider taproom's regular hours. Come by for gyoza, mapo donburi, and butter mochi, plus one of The Station's crisp ciders (or cider cocktails).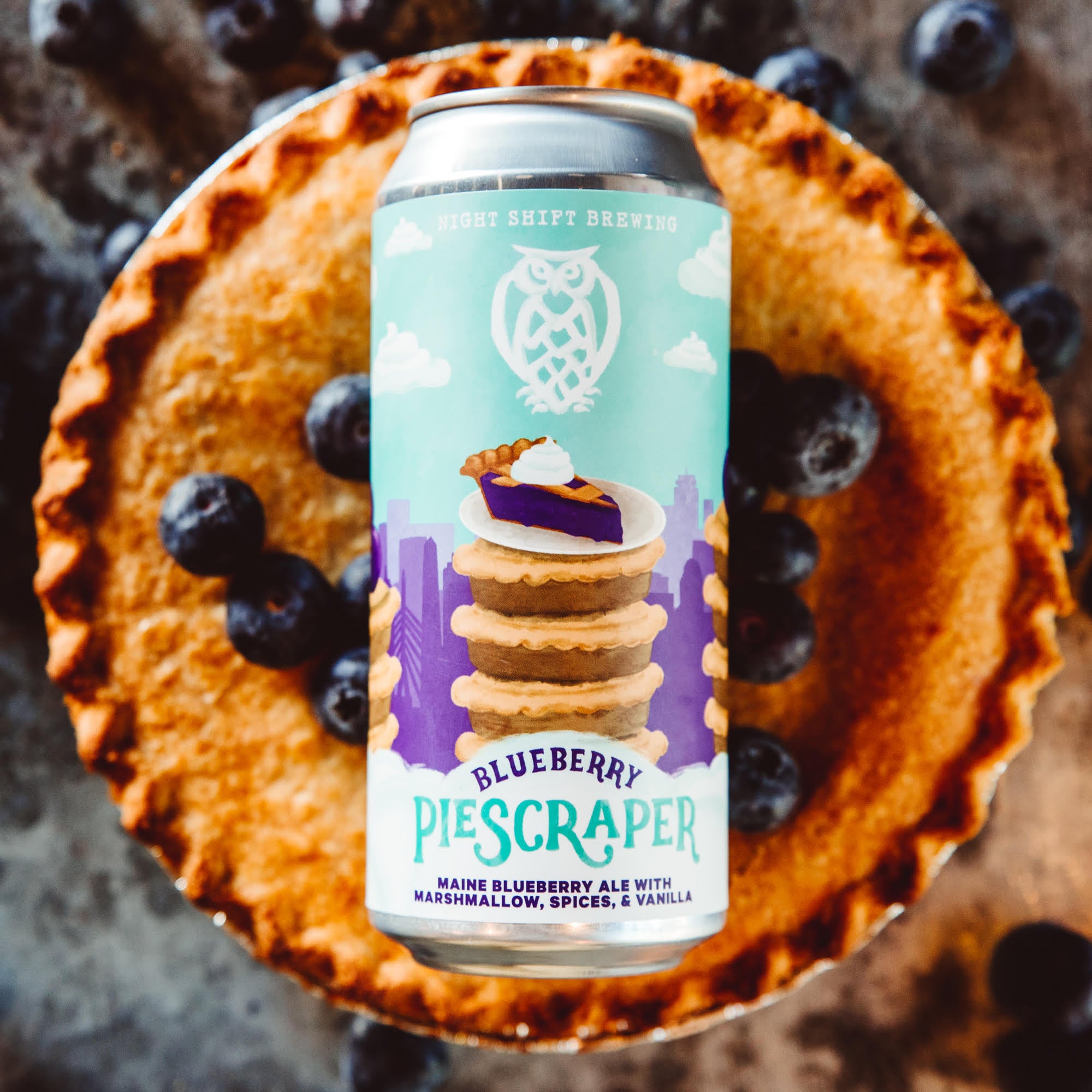 I may be a cake person more than a pie person, but I have a feeling that Night Shift's new blueberry pie-inspired ale could nudge anyone in the opposite direction. Appropriately dubbed Blueberry Piescraper, the beer was brewed with Maine wild blueberries from the Passamaquoddy Wild Blueberry Co., which is owned by the Passamaquoddy Tribe and employs tribe members while working to preserve the tradition of using the land's natural resources. With notes of marshmallow, vanilla, and spices, the 5.8% ABV beer might be as close as you'll get to sipping blueberry pie in liquid form. Find it at Night Shift's Everett and Boston taprooms for a limited time.
This isn't a dish or a drink exactly, but I'm a sucker for spice shops, and visiting the new Cambridge location of Debbs Kitchen is on my weekend to-do list. Founded by Deborah Odunze, a professionally trained chef and registered nurse, Debbs Kitchen opened last week at CambridgeSide and sells spices from around the world. Find green Thai curry powder, suya yaji spice, berbere, African bird's eye chili powder, and a slew of other options for your next cooking project.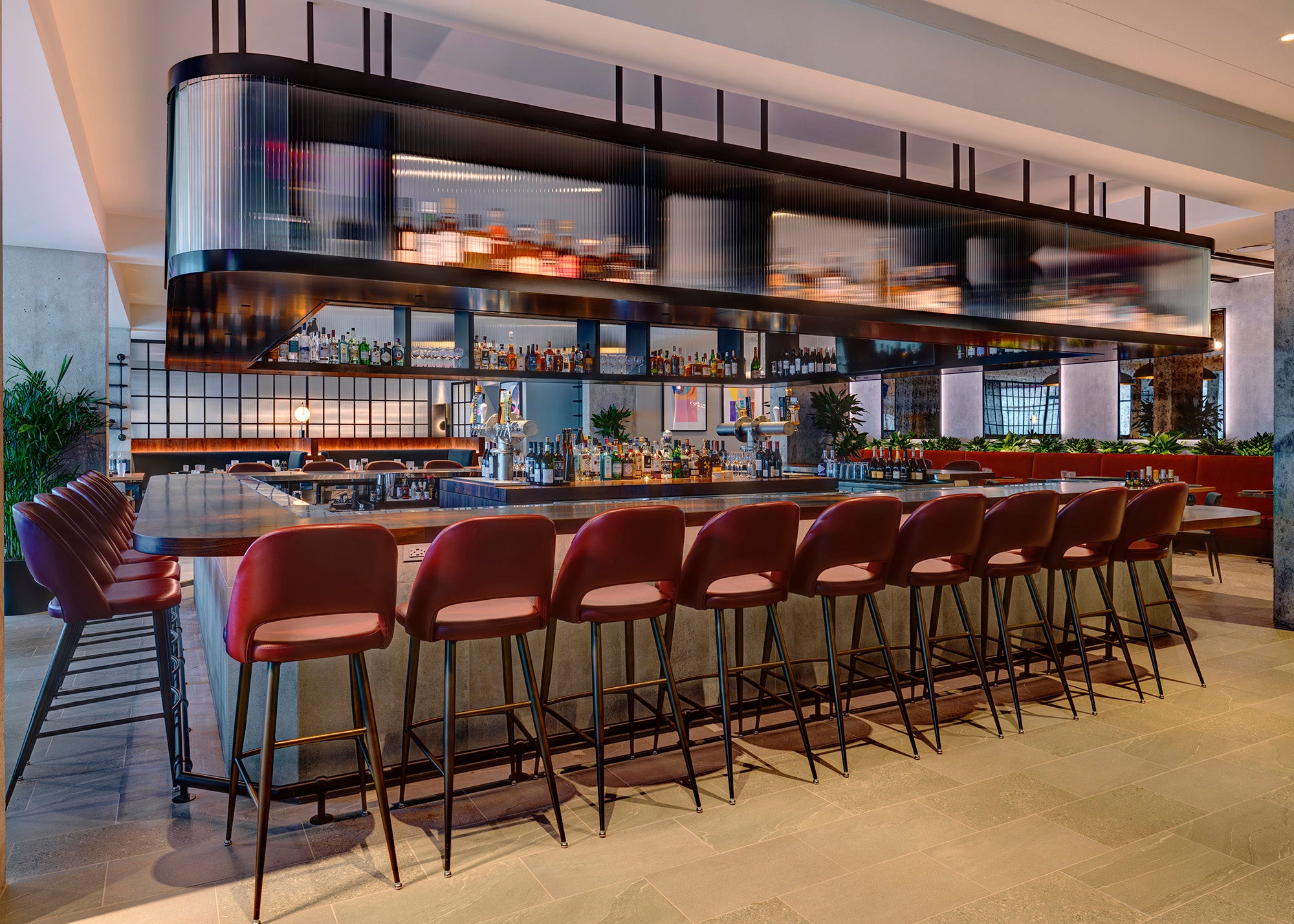 I remember visiting LUCIE, The Colonnade Hotel's ground-floor restaurant, in February 2020, right when it opened. I had one of the best burgers I've ever eaten, and was making plans to return for another before the pandemic hit and LUCIE temporarily shuttered. Thankfully, the new-American bistro slowly reopened with breakfast earlier this year, eventually adding dinner and, a few weeks ago, brunch. The Lucie Burger is included on the brunch menu, and I'm already visualizing wrapping my hands around the stacked behemoth made with Cooper's sharp American cheese, shredded iceberg lettuce, and bread and butter pickles. Not a burger-for-brunch person? You'll also find lemon ricotta pancakes, chicken and waffles, and eggs Benedict.
Sign up for The Dish
Stay up to date on the latest food news from Boston.com.