Restaurants
North End restaurant owners prepare to pack up their patios, 1 month before the rest of Boston
The neighborhood's outdoor patio program will end on Nov. 1.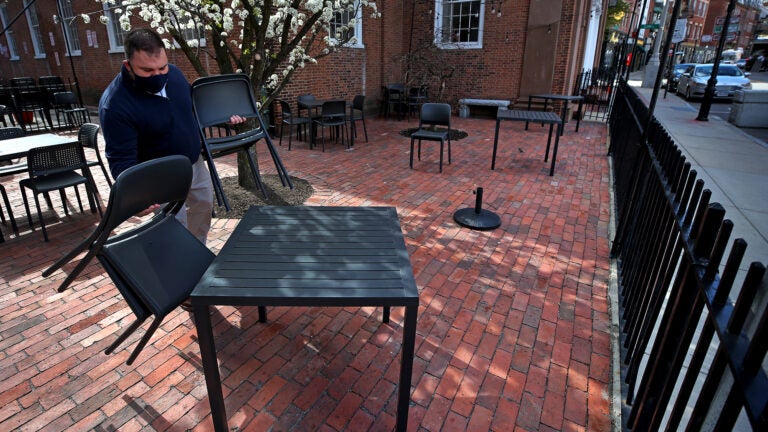 Now in its second year, Boston's outdoor dining pilot program still seems like a win-win situation, satisfying restaurant owners hoping to recoup lost revenue and customers looking for an alfresco dining experience.
But as winter approaches, the dining program will wrap up for the season — and in the North End, it's ending a month early. While patios on public and private property in Boston will close on Dec. 1 (with the exception of patios on public sidewalks, which will close on April 1, 2022), the North End will be required to pack up its patios on Nov. 1. And some restaurant owners aren't too happy about the discrepancy.
Frank DePasquale, owner of DePasquale Ventures, operates patios at Bricco, Quattro, Aqua Pazza, Assaggio, and Trattoria il Panino in the North End. While he doesn't take issue with the patio program ending on Nov. 1 in general, he said it's "unfair" that the neighborhood is being treated differently.
"If the rest of the city closed at the same time and we all closed on Nov. 1, I'd be in full agreement," DePasquale said. "But when one part of the city closes Dec. 1 and we close Nov. 1, you're only forcing our customers that enjoy outside seating…to go to the South End, to the West End, to the Seaport area, to all other areas that are wide open."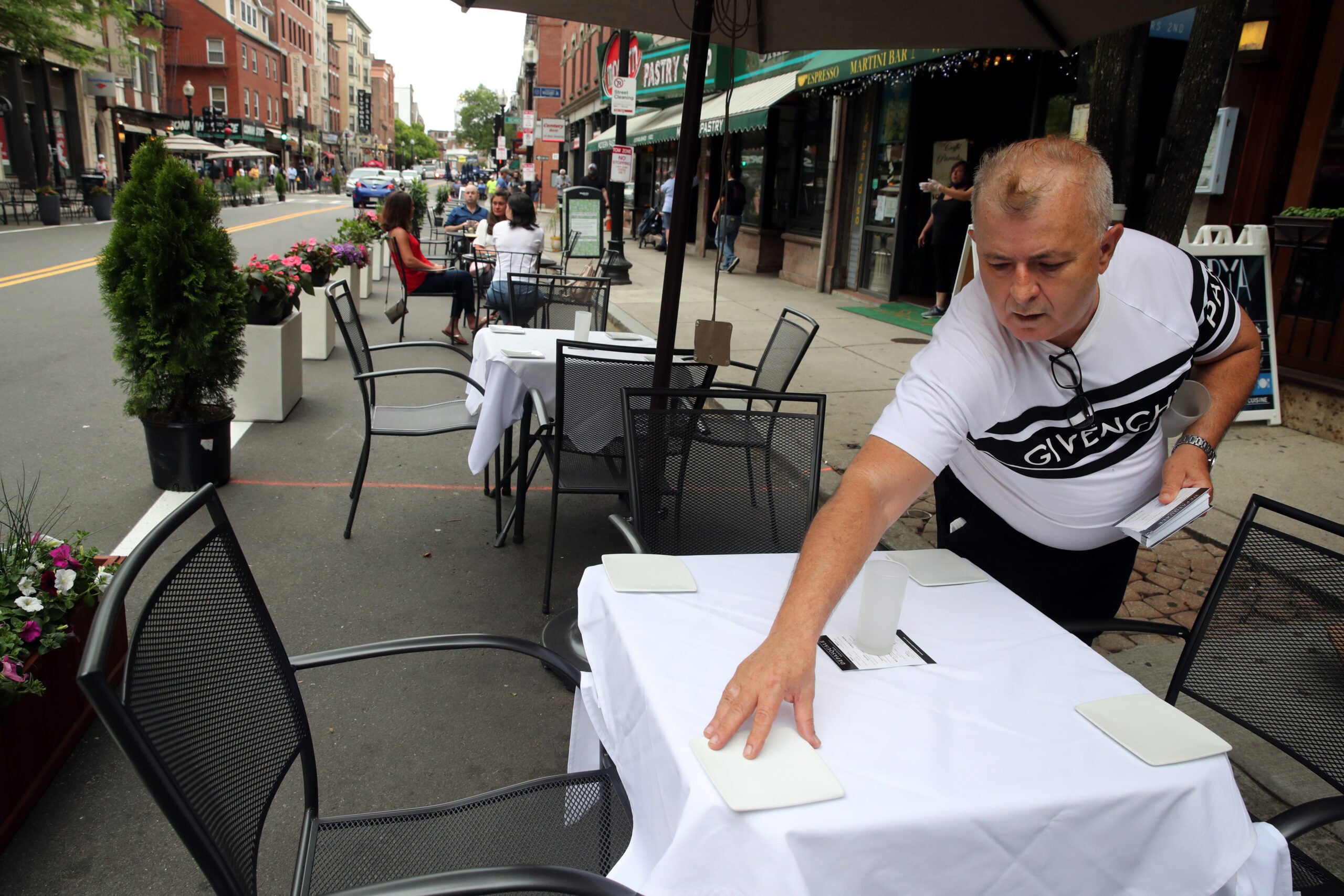 In an e-mail to Boston.com, the mayor's office cited a number of reasons why the city was ending the North End's patio program early, including pre-approved construction projects, a high volume of traffic, overall density, and issues with parking. According to the mayor's office, the outdoor dining program has taken up more than 160 parking spots in the North End.
Some restaurateurs feel that explanation could be applied to other neighborhoods as well.
"I don't know why the streets of the North End are more of an issue than, perhaps, Beacon Hill, where the streets are just as small and restaurants get to stay open for an extra month," said Phil Frattaroli, managing partner at Filmark Hospitality Group. Two of the group's North End restaurants, Ducali and Ristorante Lucia, offer patio seating, which Frattaroli said has helped them stay open.
"[Closing patios] will have an effect on business, for sure," he said. "We're all still fighting this crisis. It's not even close to being over for restaurants, particularly in the downtown neighborhoods like the North End. I just don't know why we continue to be singled out."
Shortly after the city first launched its temporary outdoor dining pilot program in 2020, the Licensing Board held a virtual emergency meeting for North End restaurant owners to address numerous complaints it had received. Complaints included failure to follow social distancing and operational guidelines, failure to follow the terms and conditions of approved temporary extensions onto outdoor spaces, and failure to follow ordinances related to tobacco use and allowing animals within restaurants and outdoor patios. While the Licensing Board held similar emergency meetings for other neighborhoods, repeated complaints directed at North End restaurants have highlighted the friction between restaurant owners and the neighborhood's residents.
Some industry folks in the North End are sympathetic to those complaints.
"I'm looking forward to seeing patios end, because it's causing an enormous amount of mayhem," said Anthony, who did not want to share his last name. He works at Bella Vista and its sister restaurant, Ristorante Saraceno, both on Hanover Street.
"People can't park. Deliveries are behind schedule. Emergency services are having issues at night time coming through," he explained. "Even trash pickup — it's difficult for them to get through."
Bella Vista doesn't have a patio, so guests hoping to sit outside are often directed to Ristorante Saraceno, which offers around 10 patio tables.
Anthony said he's heard from neighborhood residents that are bothered by the late-night noise, and that it's the "younger generation that likes the idea of outdoor seating." He also said Bella Vista and Ristorante Saraceno have experienced issues retaining their regulars due to a lack of parking.
"What they do is they end up canceling their reservations or not coming into Boston at all," he said.
Jen Royle, owner of Table, Table Mercato, and the upcoming Table Caffé, isn't concerned with whether the city is treating neighborhoods differently.
"We are closing our patio earlier than Nov. 1," she told Boston.com, referring to Table's communal outdoor seating, "so I really don't know or care about fairness. Nobody should be eating outdoors in November in New England."
When asked whether Table would be hibernating for the winter, Royle rejected the idea.
"I would assume the winter would be just as good as the summer," she said. "We were sold out indoors almost every night and do a lot of corporate dining. Hibernation is never an option for us."
But with temperatures still in the 60s as October draws to a close, Frattaroli is already lamenting the warm days he thinks they'll miss out on in November and said Nov. 1 is too early "to be pulling the plug."
"Weather-wise, you never can plan ahead enough to know that there's not going to be a [warm] weekend, and that will go a long way for restaurants to pack away some extra revenue before the winter," he said.
So what will happen next year? On April 1, 2022, the Governor's extension of the COVID-19 Order No. 50, which relaxed outdoor dining restrictions during the pandemic, will end — and with it, the temporary outdoor dining program. The city is currently working on a permanent outdoor dining program, which restaurant owners will be able to apply for next year.
"We hope that the program lasts forever," DePasquale said. "In all honesty, I don't know if we could survive everything that we lost without having that outdoor seating."