Restaurants
The Asgard and the Kinsale have closed for good
The bars cited an "ongoing pandemic, office buildings at low occupancy, chronic labor shortages," and more as the reasons behind their closures.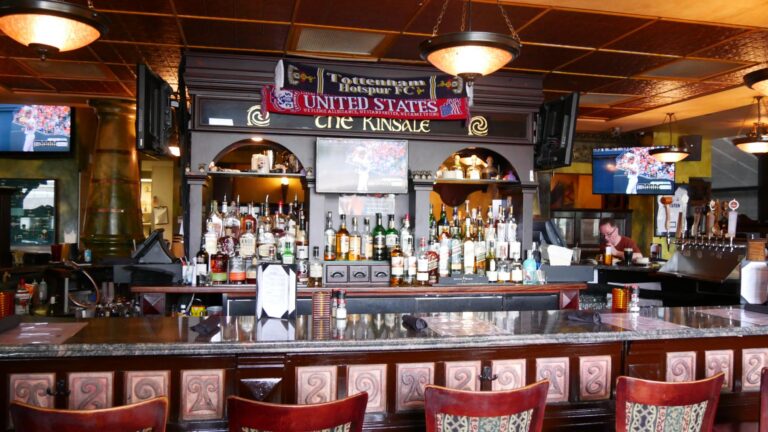 Though there were hopes that the Asgard and the Kinsale — two Irish pubs in Cambridge and downtown Boston, respectively — might someday reopen, those hopes have officially been squashed. The pubs have closed for good.
On Thursday, both bars released nearly identical statements on Twitter detailing the reasons for their closure.
"The Kinsale is permanently closed," the Kinsale's tweet read. "Reason: Ongoing pandemic, office buildings at low occupancy, chronic labor shortages, challenging governmental directives and an uncertain economy. We thank everyone for their patronage over the past 23 years."
Partner Peter Sarmanian shared more about the closure with The Boston Globe.
"We just don't have the customer base to run a viable business," he said. "In other parts of the city, people are doing better. It's a location by location basis."
Sarmanian did not respond to Boston.com's request for comment.
The Asgard and the Kinsale temporarily closed in March 2020 due to the pandemic, then briefly reopened in September that year before closing again in October. At the time, Sarmanian told Boston.com that the pubs had lost "a significant amount of money during the four weeks we were open [in September]. As a result, we are forced to close and re-evaluate our future." Sarmanian also told the Globe in 2020 that "if the buildings come back, there's a chance we could reopen."
The buildings, it seems, did not come back.
The Asgard opened at 350 Massachusetts Ave., Cambridge, in 2001. Its sister pub, the Kinsale, dates back even further, having opened in 1998 at 2 Center Plz, Boston.
The websites for both pubs are no longer active.
Sign up for The Dish
Stay up to date on the latest food news from Boston.com.