Restaurants
Judy's Bay makes its Cambridge debut with takeout to start
Diners can expect stuffed quahogs, Japanese-style fried rice, and unagi bone chips.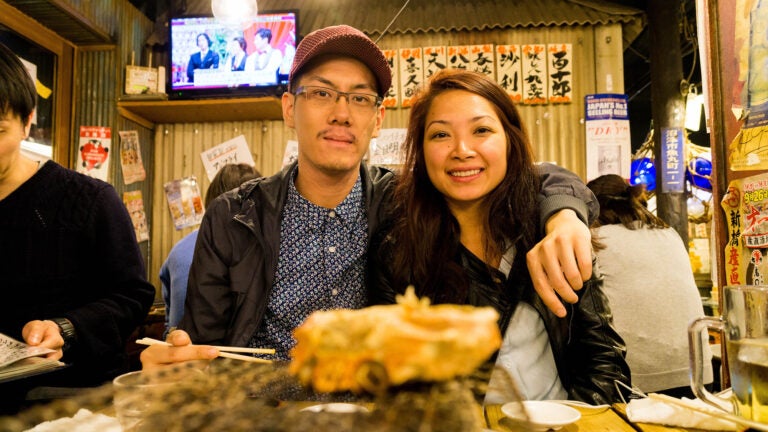 Kim and Lukas Dow didn't anticipate opening a restaurant this year. In 2018, the Cambridge couple launched an Asian-inspired barbecue pop-up, and thought their next move might be a catering company — "a medium step," Kim said.
"It was only because of the pandemic, and restaurants turning over, that these opportunities opened up to us," she recalled. "That's when we found Bondir. It was just perfect timing."
Judy's Bay, the Dows' New England-inspired izakaya, opens for takeout on Thursday in the former Bondir space, which owner Jason Bond quietly closed in July. Lukas, a Cambridge native who grew up around the restaurant industry (his grandmother Judy, the namesake of Judy's Bay, ran Wah May restaurant in Fairhaven), will head up the kitchen, while Kim will run the business side.
Though their pop-ups focused on barbecue, Lukas said the goal with Judy's Bay was to cook New England seafood with a Japanese and East Asian spin.
"I really wanted to have more of a seafood influence and connect with that side of my culinary and personal story," he told Boston.com. "My mom's family is from the New Bedford area, so we've always been connected to the fishermen and having local seafood and eating what's available. I'm really excited to share with the whole food scene this idea of trying to source seafood more from the area and, in a way, counteract the global seafood market."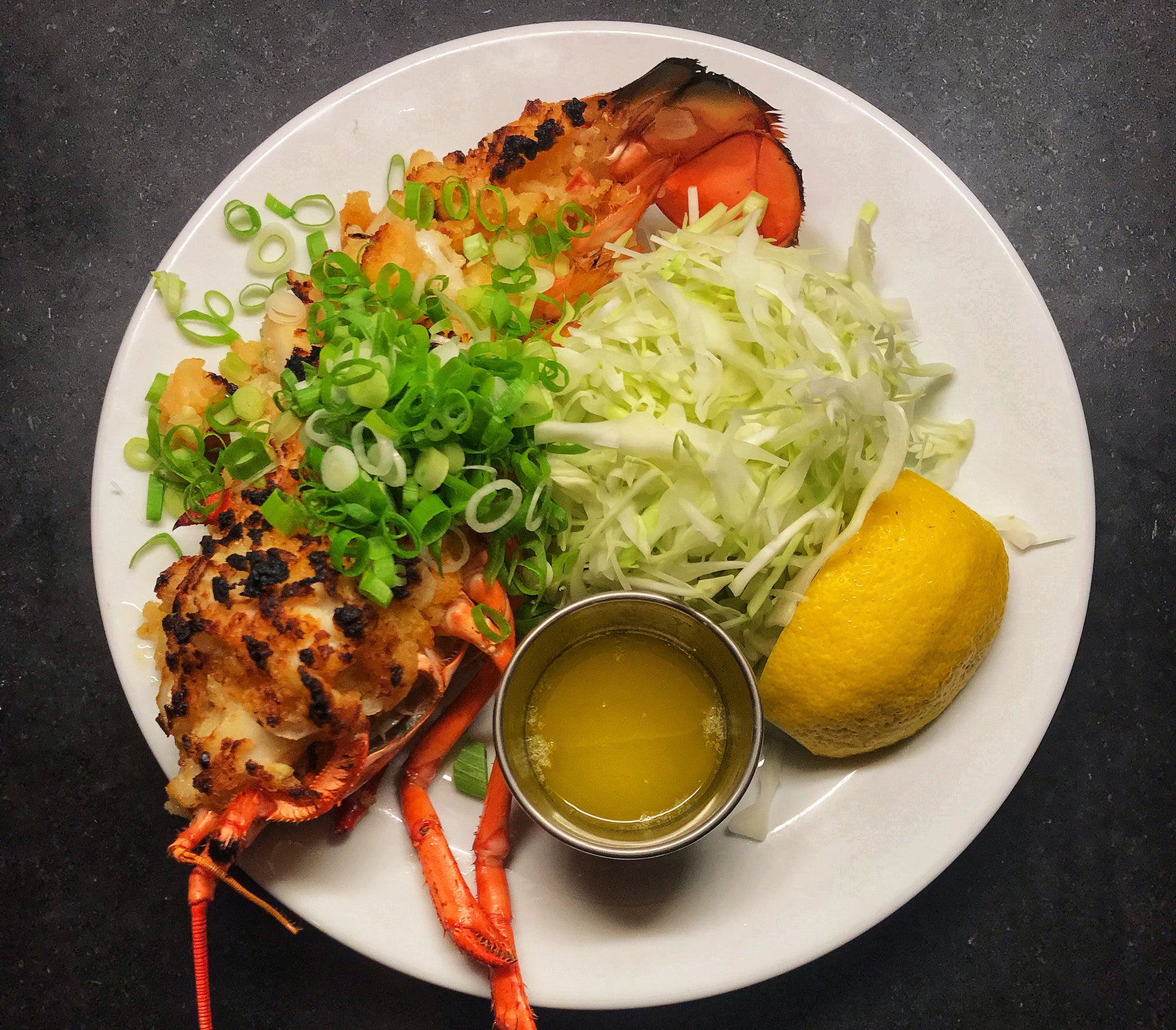 Lukas's menu highlights dishes like stuffed quahogs, whole steamed fish, Japanese-style fried rice, and unagi from Maine-based American Unagi. He's hoping to put the entire unagi to work, turning the eels' spines into unagi bone chips served with a salt and lemon dip — a traditional Japanese snack.
"It's going to go great with a drink [while] sitting by the fireplace," he said, referencing the restaurant's cozy centerpiece.
Specials like miso pork belly from the couple's previous barbecue project will occasionally make an appearance, as well as whole black sea bass with a house silken tofu, a family specialty. Diners will also find New England classics, from fried calamari and clams casino to baked stuffed lobster.
As for drinks? The restaurant has a full liquor license and will offer half a dozen cocktails on a rotating basis, along with bottled and canned sakes and beers from local craft breweries.
It's a big week for Judy's Bay. Not only is the restaurant debuting with takeout, but the Dows launched a NuMarket crowdfunding campaign Wednesday. The goal is to raise $20,000 in the next 60 days, which will help fund renovations, staffing, and other expenses.
"We've done a lot of work over the last few months and are really putting our own little spin on the space," Lukas said. "It's definitely going to look different [from Bondir], but in terms of what we love about it most is that there's this beautiful fireplace right when you walk in, and it's super cozy inside."
Shipping delays on furniture have pushed back the dine-in opening, which will likely take place next month, but once it debuts the space will offer around 50 seats. Kim said they hope to use the restaurant as an event space, too, hosting private bookings, holiday parties, and more.
This week, Judy's Bay will offer takeout Thursday through Saturday from 5 p.m. to 8 p.m., with plans to add Wednesdays to the line-up. Kim and Lukas both call the restaurant "a dream come true."
"We've pursued a lot of different avenues to try and have a food business for many years now," Lukas said. "Now we've finally found a little place to call home."
Judy's Bay; 279A Broadway, Cambridge; Thursdays—Saturdays from 5 p.m. to 8 p.m. for takeout only; judysbay.com
Sign up for The Dish
Stay up to date on the latest food news from Boston.com.