Restaurants
Take a look inside 1928 Beacon Hill, now open with classic American fare
"This has been a plan of mine for a long time," owner Kristin Jenkins said.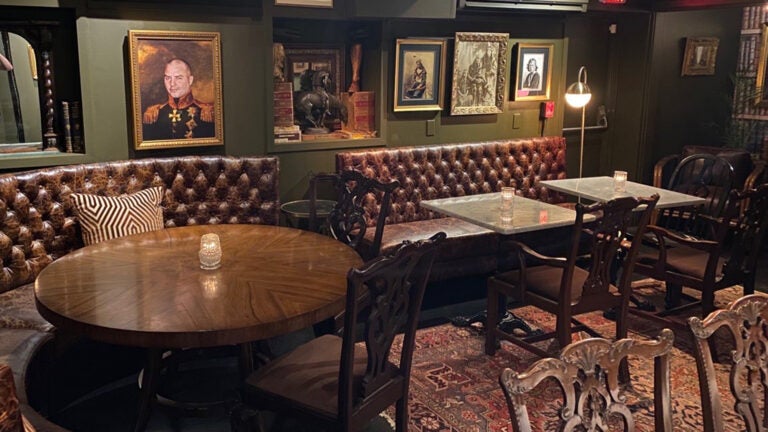 Ever since Lala Rokh's doors closed in 2018, the space that once held the Persian mainstay in Beacon Hill has remained quiet. Now, a new concept has finally brought the cozy spot to life again.
1928 Beacon Hill opens to the public on Nov. 29 with a full bar and dinner service, showcasing classic American fare in a setting that nods to Jenkins's background in antiques.

This is the first restaurant for Jenkins, who also owns Leonards New England in Seekonk. While she'll continue to run the antiques store — which has sold beds to Julia Roberts, Mick Jagger, and the Obamas, to name a few notable clients — Jenkins said owning her own restaurant has been a longtime goal.
"My grandfather had a meat distribution company growing up," she said. "I was always going to restaurants with him, and was either taken to the kitchen or given crayons and a coloring book. I was always kind of intrigued by it. … This has been a plan of mine for a long time."
A year ago, Jenkins was walking through the Beacon Hill neighborhood and saw a "for lease" sign at 97 Mt. Vernon St. She thought: Oh, that's the spot.
"I love how it's built into the hill," she said. "The word speakeasy is so overused, it's so cliché, but it does have that private club feel, which I thought was kind of cool."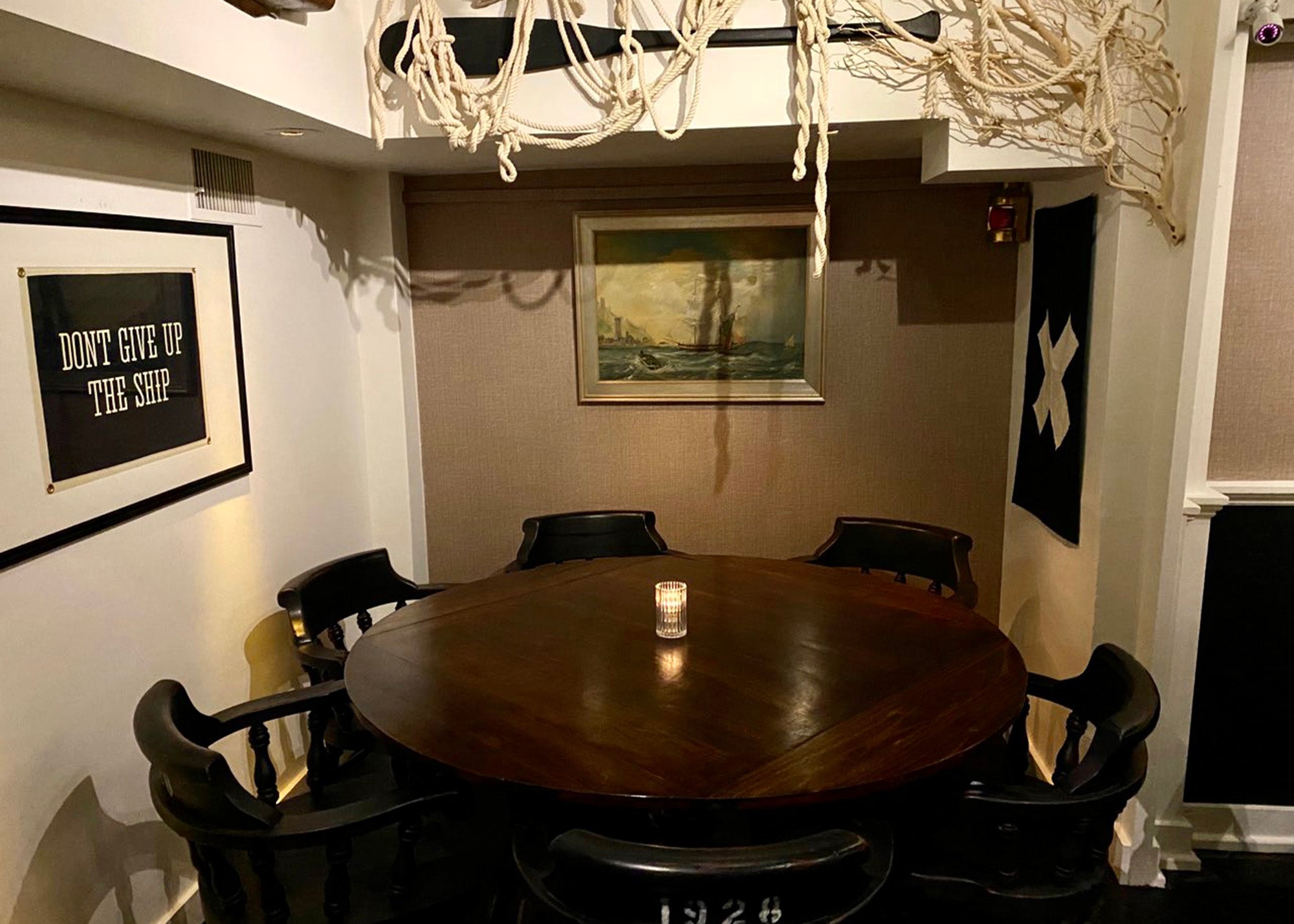 Aesthetically, 1928 Beacon Hill is divided into three sections: In the bar/lounge area, guests will find a collection of antique paintings and Black Forest wall mounts, which Jenkins has collected over the years. The middle section sports a nautical theme with oars and sea-centric artwork, while the back room gives off a dark, club room feel with leather banquettes and sultry lighting. The entire restaurant seats around 90 guests, including 14 seats at the bar.
Dante Funes, who previously cooked at Ghost Pepper, Masa, and Southern Proper, heads up the kitchen. On his menu: a signature 1928 Beacon Hill burger, oven-roasted chicken, braised short ribs, and filet mignon. There are two pastas to start — bolognese and cacio e pepe — along with salads, clam chowder, and seasonal soups. A bar menu features bites like warm olives, deviled eggs, seasonal crostini, and tuna tartare, and drinks include cocktails, beer, and wine. Weekend brunch will launch two weeks after the restaurant opens, and Jenkins said that they'll see if there's a demand for lunch.
As for a patio, Jenkins doesn't have plans to include one yet.
"There's a back area, but there are neighbors surrounding it, and we really want to be respectful of everyone in the building," she said. "[The restaurant] does feel more like a wintry atmosphere."
It's also a tribute, of sorts, to the grandfather who sparked her initial interest in the restaurant industry. In addition to the restaurant having a 1920s feel, Jenkins shared that the name is a nod to her grandfather's birth year.
Reservations for 1928 Beacon Hill can be made by calling 857-233-5662.
1928 Beacon Hill; 97 Mt. Vernon St., Boston; Daily 4 p.m. to 11 p.m.; 1928beaconhill.com
Sign up for The Dish
Stay up to date on the latest food news from Boston.com.