Restaurants
5 things to eat and drink in Boston right now
Including duck bamboo soup, tropical holiday drinks, and a new tea shop.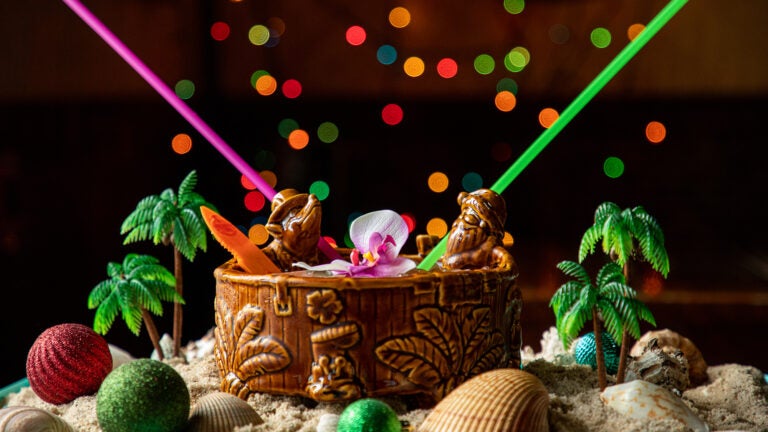 Wondering what to eat and drink in Boston this weekend? The Dish is a weekly guide to five things in the local restaurant and bar scene that are on my radar right now. Shoot me an e-mail at [email protected] to let me know what other dishes and drinks I should check out.
If I wasn't heading up to New Hampshire for Thanksgiving, I'd be pulling up a chair at Cicada Coffee Bar in Cambridge. The Vietnamese coffee bar and cafe is celebrating with its customers on Thursday by offering free (non-alcoholic) drinks from 8 a.m. until whenever they feel like it — in other words, the perfect opportunity to try the cafe's very good sea salt shaker, a personal favorite. A local DJ will keep the good vibes going with some disco tunes, and duck bamboo soup will be available for $17 on a first come, first serve basis until it sells out. Even if you have Thanksgiving dinner plans later in the day, Cicada is a worthwhile stop for good food, good drinks, and community love.
After much anticipation, Dear Annie is finally open, a natural wine bar and restaurant in Cambridge from Rebel Rebel owner Lauren Friel and Field & Vine owners Andrew Brady and Sara Markey. Here's the idea: Walk in, order at the bar, and find a seat at the communal table, where you might enjoy something like steamed Jonah crab claws, buttery clam broth with a sourdough roll, a smoked mozzarella panini, or deviled eggs with smoked oyster aioli. Just looking for a snack? Order a glass of wine and some oysters, then strike up a conversation with the folks sitting next to you. Opening hours are currently Thursdays through Sundays from 5 p.m. to midnight. Welcome to the world, Dear Annie!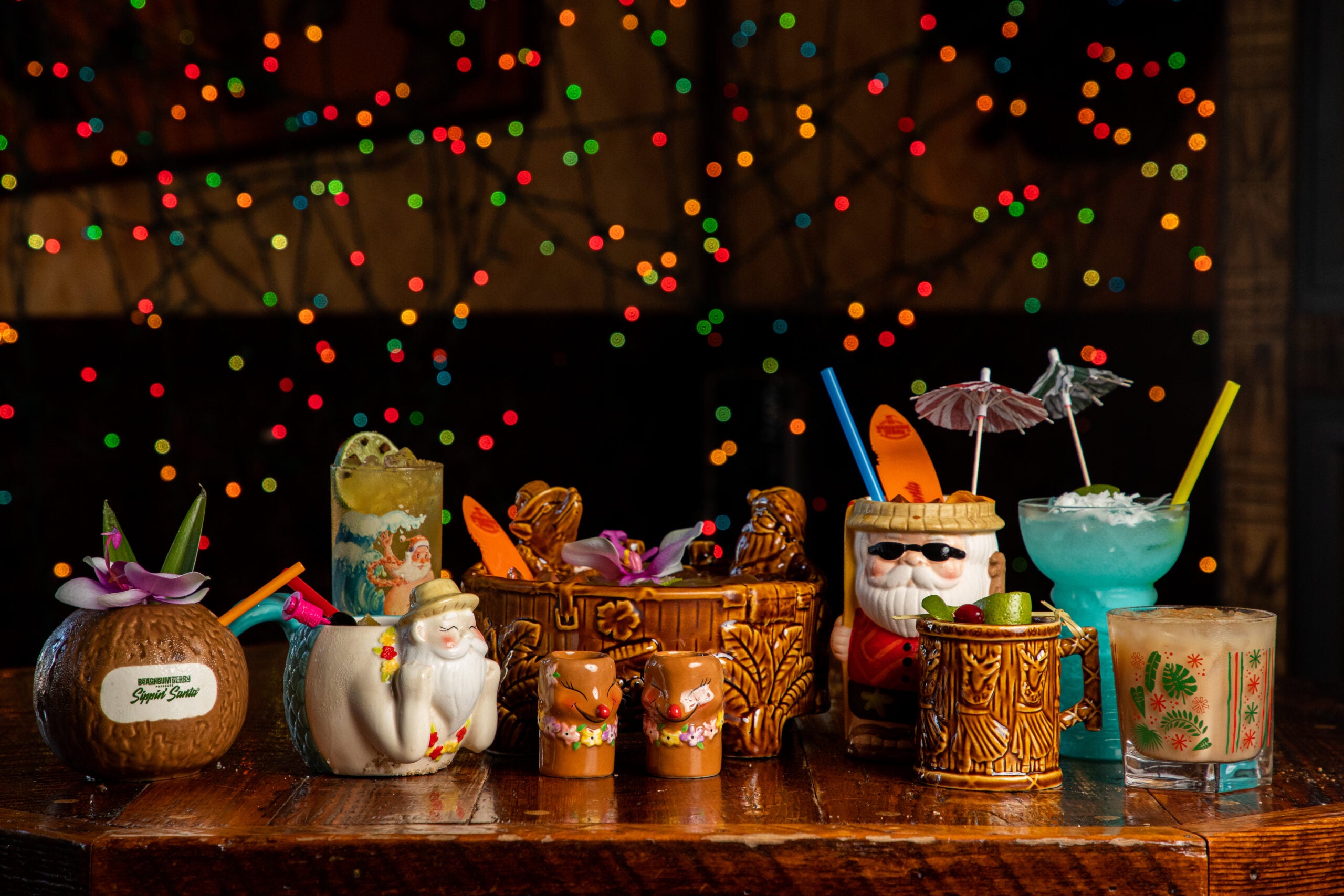 The shift from Thanksgiving to Christmas is a quick one, and while I'm a bigger fan of the former, I can't deny the hold that Christmas pop-up bars have on me. Miracle, the global holiday pop-up, is back in the Boston area once again (you can find it at Mystic Station, Central Tavern, and the Kimpton Marlowe Hotel Lobby Bar), but I'm most excited for its tropical counterpart, Sippin' Santa's Surf Shack at Shore Leave. The South End bar recently made the transformation to a holiday paradise, complete with cocktails like the Mistletoe-To-Toe, a two-person drink made with bourbon, walnut liqueur, Jamaican & Puerto Rican rums, lime, orange, and maple syrup. Call up your friend, don your favorite holiday sweater, and head to Shore Leave for some holiday tunes and drinks under twinkling lights.
In my mind, there's no such thing as too many tea shops — so hey, Teazzi, glad to have you here! The tea shop, which also operates locations in New York and California, recently held its grand opening at 31 Harrison Ave. A winter menu lends itself to sweet drinks like the brown sugar ginger tea and caramel deep roast oolong tea, though guests can also choose from Teazzi signature drinks: honey oolong lemonade, brown sugar tapioca latte, and more. Customize your drink by sugar and temperature, then head down the street for dumplings at Gourmet Dumpling House.
Are you sick of pumpkin spice yet? No? Good, because neither is Simon Armen. The executive chef at Sycamore in Newton recently concocted this beauty, a maple brioche bread pudding with pumpkin-spiced latte ice cream. It's only available for dine-in, so you'd be wise to make a reservation, even if it's just for dessert. Apparently pumpkin spice season isn't over yet, and we're all the better for it.
Sign up for The Dish
Stay up to date on the latest food news from Boston.com.