Restaurants
The Dish: 5 things to eat and drink in Boston right now
Including spiked hot chocolate, lobster frites, and a new skewer spot.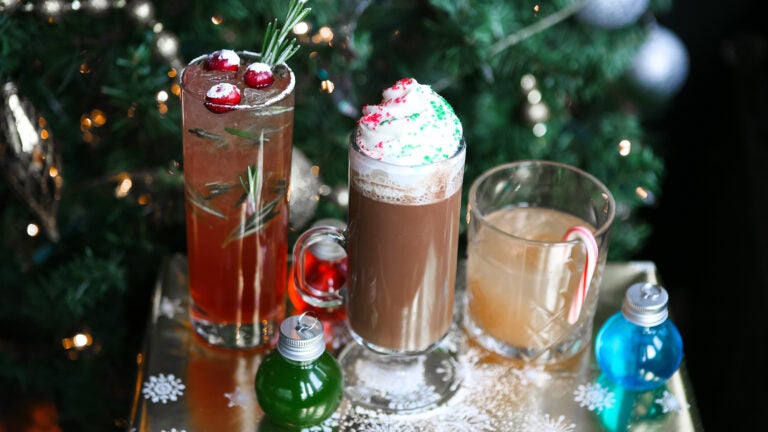 Wondering what to eat and drink in Boston this weekend? The Dish is a weekly guide to five things in the local restaurant and bar scene that are on my radar right now. Shoot me an e-mail at [email protected] to let me know what other dishes and drinks I should check out.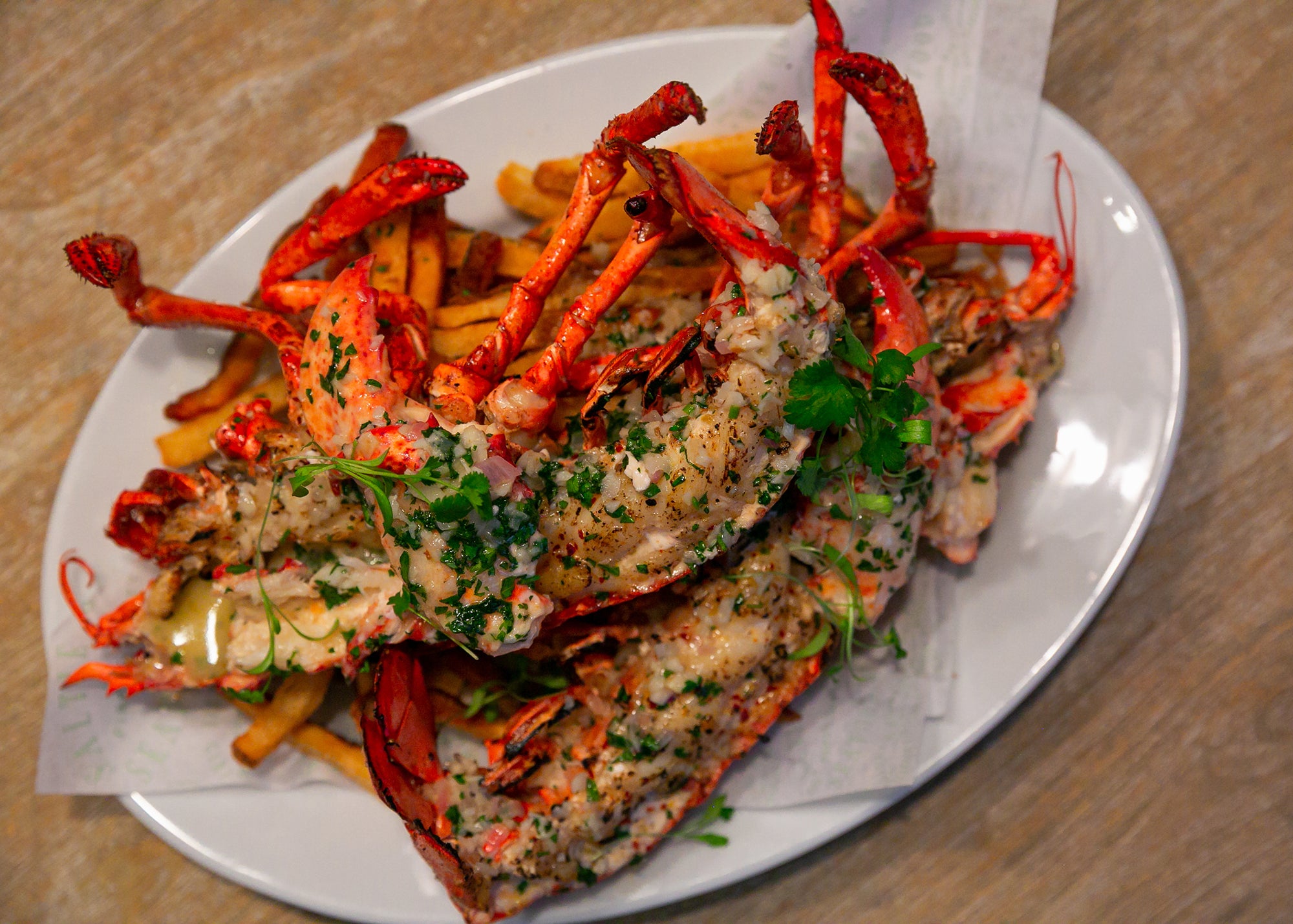 There's a new holiday pop-up in town, and it's focusing on three specific dishes: whole grilled flounder, halibut fish and chips, and lobster frites, all offered as part of a prix-fixe menu that includes warm French bread and salad. Pêche by Saltie Girl launched on Dec. 1 in the Saltie Girl space (don't worry, the original Saltie Girl isn't going anywhere). Guests can choose from one of the three entrées mentioned above, though I'm particularly intrigued by the lobster frites, which come with herb and butter garlic sauce. "I was inspired by the Relais de l'Entrecôte concept in Paris and London," Kathy Sidell, owner of Saltie Girl, shared in a press release. "They serve steak frites — one dish, and I was blown away. I walked out after my meal and had my 'a-ha' moment; why not do this with wonderful fish!" Now we can all reap the benefits of Sidell's 'a-ha' moment.
The 2021 Japan Festival Boston concludes on Sunday after a week of mini events and in-person and virtual workshops, including tea ceremonies, musical performances, and cooking classes. One event that stands out? A sake tasting workshop with Marina Giordano, founder of Sake Day East and a certified sake educator. Join her on Saturday at the Mayhew Wine Shop, where she'll lead attendees through the basic elements of sake, including how sake is made, grades and styles of sake, what different sakes taste like, and how to serve them. Tickets can be purchased here.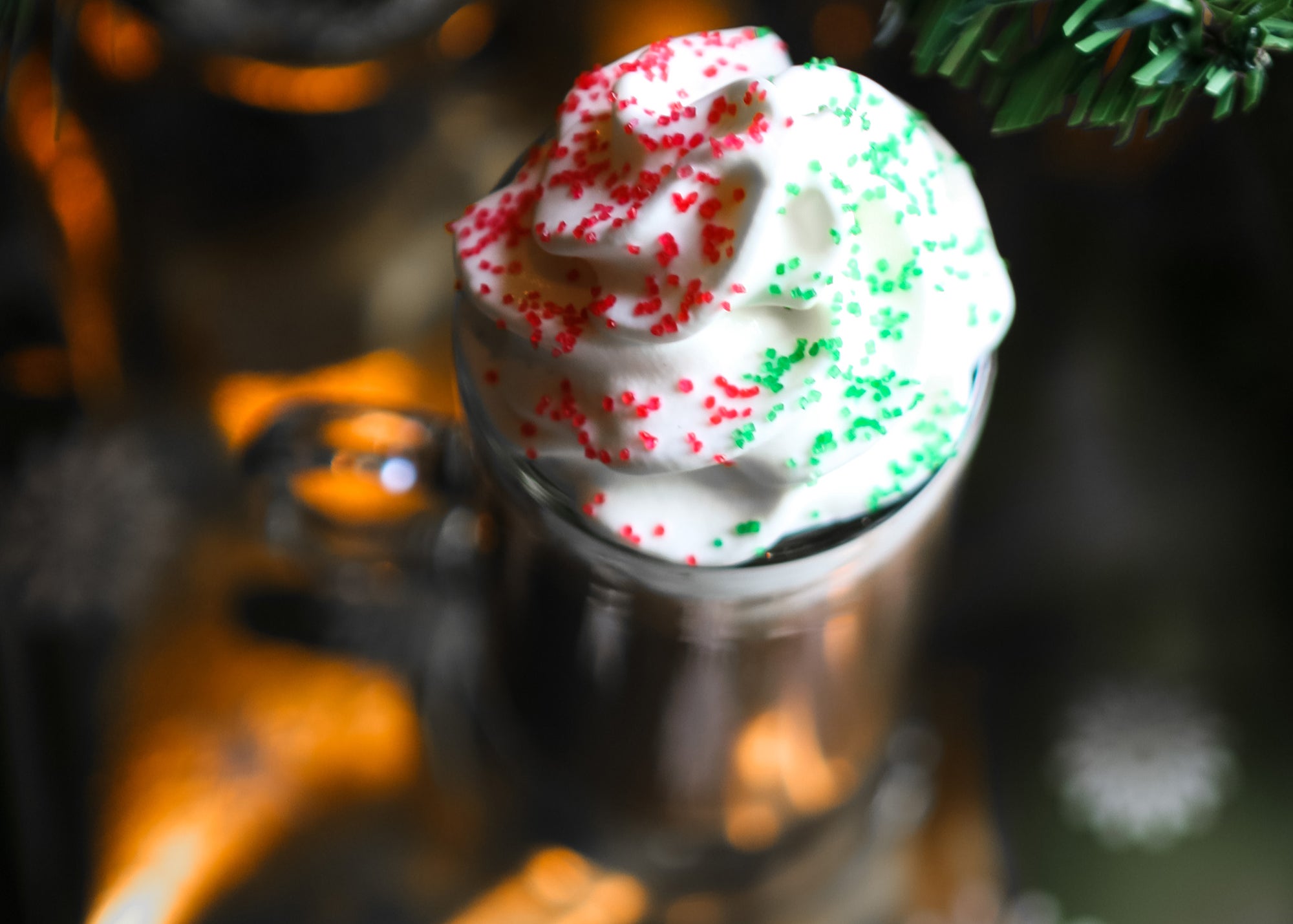 As I slowly make my way through all the hot cocktails in the city this season, more keep cropping up. It's a fine problem to have. This week, I have my eye on the Krampus Karol at Committee in the Seaport, which is part of beverage director Lou Charbonneau's new collection of holiday cocktails. This dairy-free hot chocolate features oat, apple brandy, Branca Menta, and peppermint whip, resulting in a drink version of an Andes mint. Other cocktails in the holiday lineup include the Santa's Helper, the Cuban Mistletoe Crisis, and the Jingle Juice, a rotating holiday shooter served in an ornament bulb.
Yakitori Totto has been a New York City fixture since 2003, even garnering the attention of the late Anthony Bourdain ("I totally recommend the skin, it's crunchy and delicious!" reads a Bourdain quote on the restaurant's website). Now you can find it at Assembly Row in Somerville, where the izakaya serves primarily chicken skewers in a variety of forms: kawa (skin), tebasaki (wing), sunagmino (gizzard), momo (thigh), and more. You can also find a selection of beef, pork, vegetable, and seafood skewers, along with gyoza and fried cheese wontons. Fill up on skewers and apps, then head over to AMC Assembly Row for a showing of "House of Gucci" (I'm currently watching the trailer for the 20th time).
The world — or at least Cambridge — is your oyster this weekend, as the Shuck This seafood festival continues to offer an ocean's bounty of fresh seafood at participating Cambridge restaurants. A few specials that caught my eye: Salt and pepper calamari at Loyal Nine, seafood hushpuppies with Old Bay lime aioli at State Park, Bacalhau Lagareiro at Casa Portugal, and the New Deal oyster bundle at New Deal Fish Market, which includes 18 unshucked oysters, two lemons, and an eight-ounce container of homemade cocktail sauce for $30.
Sign up for The Dish
Stay up to date on the latest food news from Boston.com.