Restaurants
Take a look inside Guy Fieri's Boston Kitchen + Bar
Find jalapeño poppers, trash can nachos, and pastrami egg rolls at Fieri's newest Boston restaurant.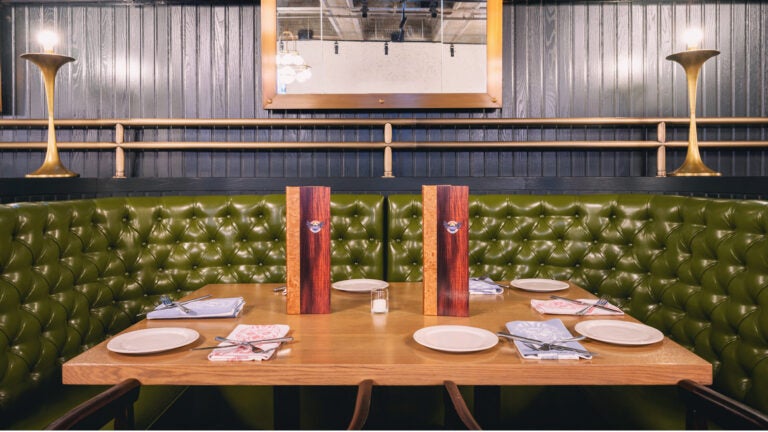 Guy Fieri is putting his latest stamp on Boston, but it isn't in the form of another "Diners, Drive-Ins, and Dives" visit. On Thursday, the larger-than-life celebrity chef and restaurateur will open Guy Fieri's Boston Kitchen + Bar in conjunction with Big Night Entertainment Group (BNEG).
This is the second Boston restaurant that the mayor of Flavortown and BNEG have worked on together; the first, Guy Fieri's Tequila Cocina, debuted at The Hub on Causeway in 2019. (Fieri also partnered with BNEG when he opened Guy Fieri's Foxwood Kitchen + Bar at Foxwoods Resort Casino.) Their latest collaboration replaces Explorateur, which was located in an old Grand Masonic Lodge at 186 Tremont St. and closed in March 2020.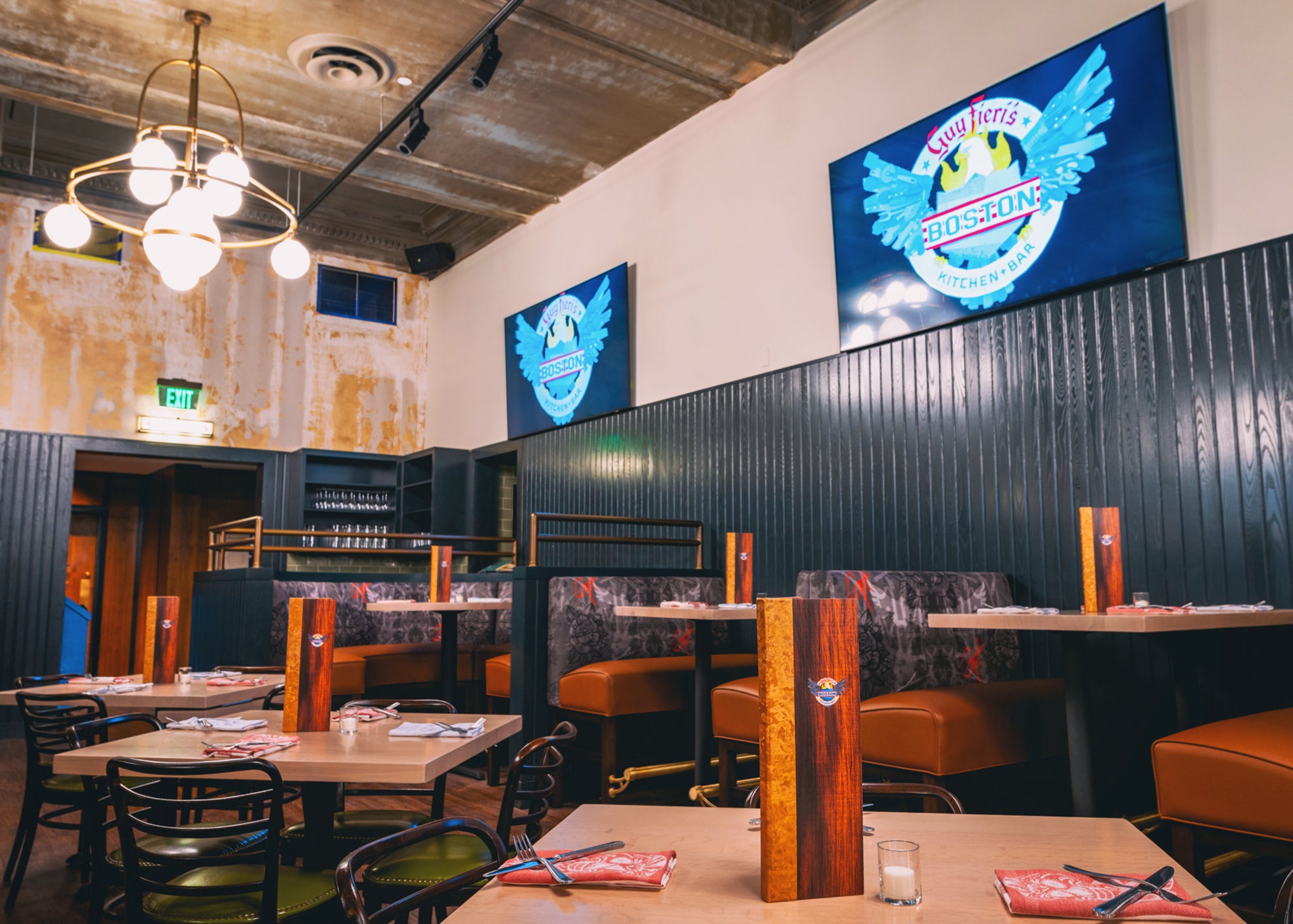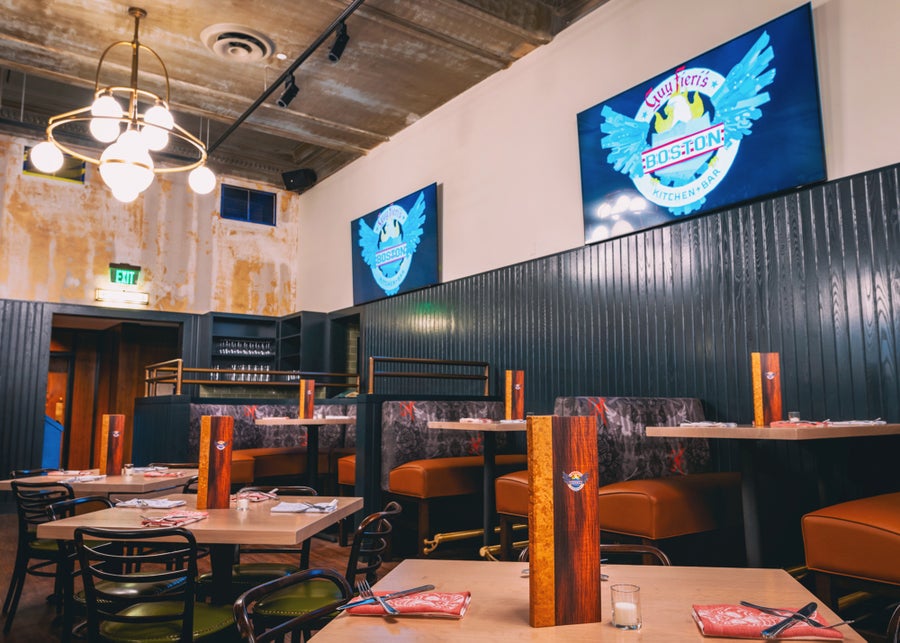 "After working hand-in-hand with Guy for years and forging a very close personal and business relationship with him, we are able to bring yet another Guy Fieri concept to Boston," Ed Kane, principal of BNEG, shared in a press release. "I live 100 yards from the front door and have such an affinity for the area. I am proud to be able to bring Guy's iconic food and Big Night's hospitality to the neighborhood."
Guy Fieri's Boston Kitchen + Bar has transformed the space into a colorful, comfort food-driven eatery, with olive green booths and a menu that features jalapeño pig poppers and pastrami egg rolls. Diners will recognize Fieri's famed trash can nachos from Tequila Cocina, along with dirty chili cheese fries, a selection of chicken wings, and "Big Bite Burgers and Sandwiches" that include the Primetime American Kobe burger, a hot pastrami grinder, and a lobster roll served with Cape Cod potato chips. There are larger entrées, too, like St. Louis pork ribs served with mac and cheese, Texas toast, and slaw; and buttermilk brined fried chicken drizzled with spicy honey. In short: You're not going to leave Guy Fieri's Boston Kitchen + Bar on an empty stomach.
Like Tequila Cocina, Fieri's new restaurant will offer a handful of margaritas, plus Guy's Famous BBQ Bloody Mary, a strawberry mojito, candy apple sangria, and an espresso martini. Beer and wine will also be available.
Earlier this year, Fieri told The Boston Globe that he considers Boston "a big little city with a mix of eclectic people."
"It's a fantastic beer town. Fantastic energy," he told the publication. "This restaurant, right near the Common, is going to add to the party."
When it opens on Dec. 9, Guy Fieri's Boston Kitchen + Bar will serve dinner Thursdays through Saturdays, with plans to add lunch in the future.
Guy Fieri's Boston Kitchen + Bar; 186 Tremont St., Boston; Thursdays–Saturdays from 4:30 p.m. to close; guysboston.com
Sign up for The Dish
Stay up to date on the latest food news from Boston.com.