Restaurants
The Dish: 5 things to eat and drink in Boston right now
Including DIY Mediterranean bowls, spiked eggnog, and oysters.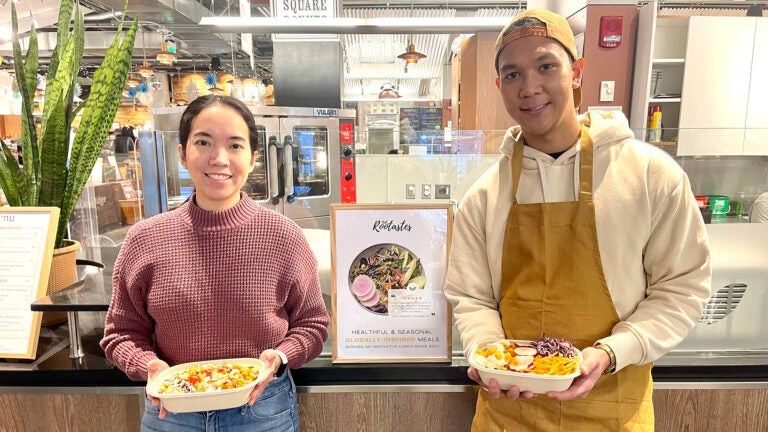 Wondering what to eat and drink in Boston this weekend? The Dish is a weekly guide to five things in the local restaurant and bar scene that are on my radar right now. Shoot me an e-mail at [email protected] to let me know what other dishes and drinks I should check out.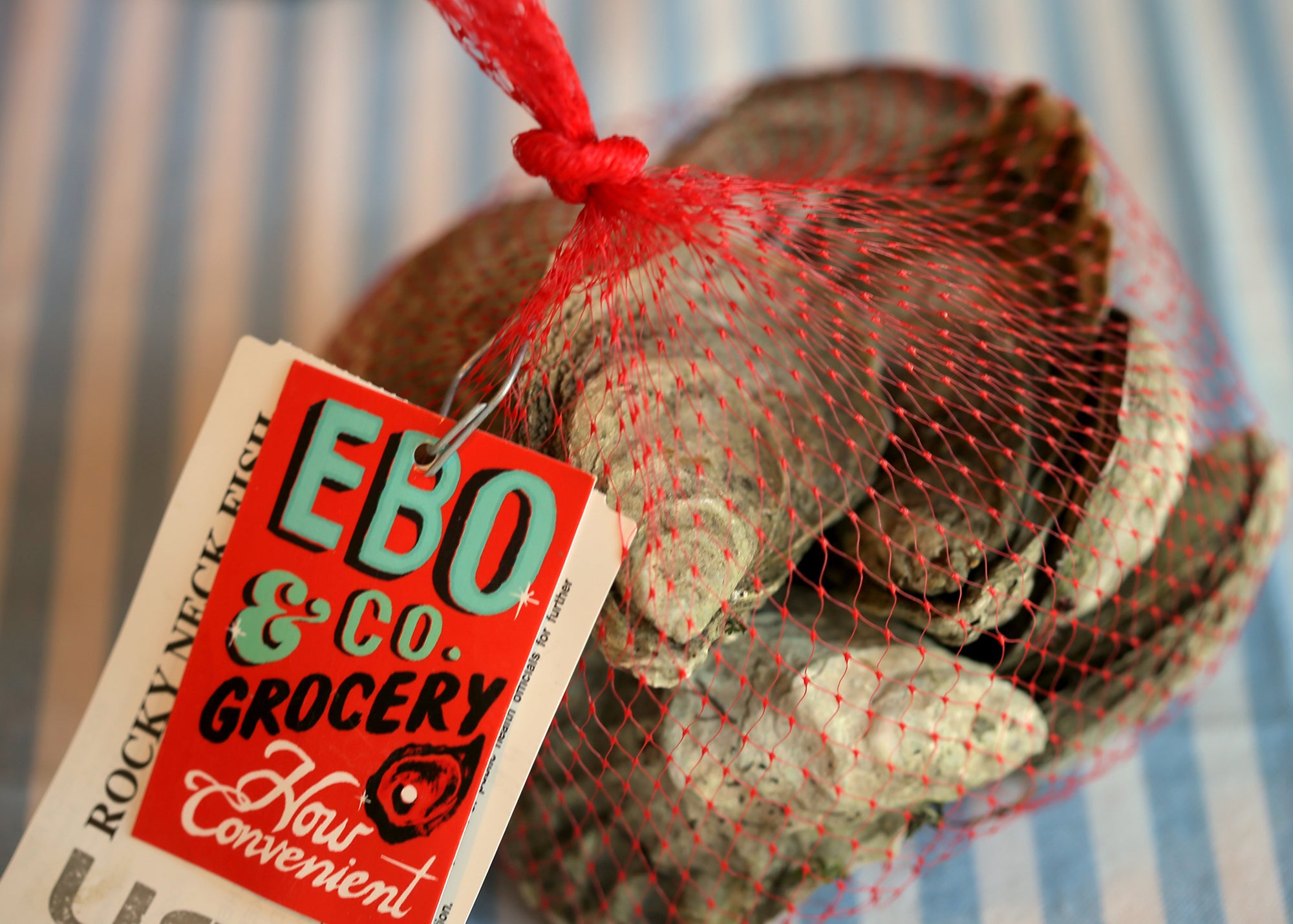 Could this be the coolest market you've ever stepped into? Alexis Cervasio, oyster maven behind East Boston Oysters, recently opened EBO Co. & Grocery at 110 Meridian St., a one-stop shop for all of your culinary indulgences. Within its brightly colored walls, you'll find revered national brands like Roberta's pizza and Rancho Gordo beans, but also local stalwarts like El Barrio tortillas and EBO's own tins of caviar. The wine collection is on point, and so, naturally, are the oysters — and there are plenty of oysters to choose from. In fact, you can stop by this Saturday from 11 a.m. to 2 p.m. to slurp down some freshly shucked bivalves as Cervasio pours Margins Wine for its grand opening celebration. Pick up some records or a bouquet of flowers from the shop's fresh flower program while you're at it. See, I told you this market has everything.
If you haven't been to Boston Public Market in a while, there are a few more reasons to pay a visit in December. The downtown market recently added new vendors to its lineup, including Rootastes, a stall that allows you to build your own Mediterranean bowls packed with salads and grains. Perillas, James Choi's bibimbap concept, will also be joining the market, alongside Seven Hills Pasta Co., which sells packaged and prepared pastas. American Stonecraft creates kitchen items like food slabs, cooking stones, coasters, trivets, and bowls, while its sister concept, House of Possibilities, offers retail training and employment for individuals with disabilities.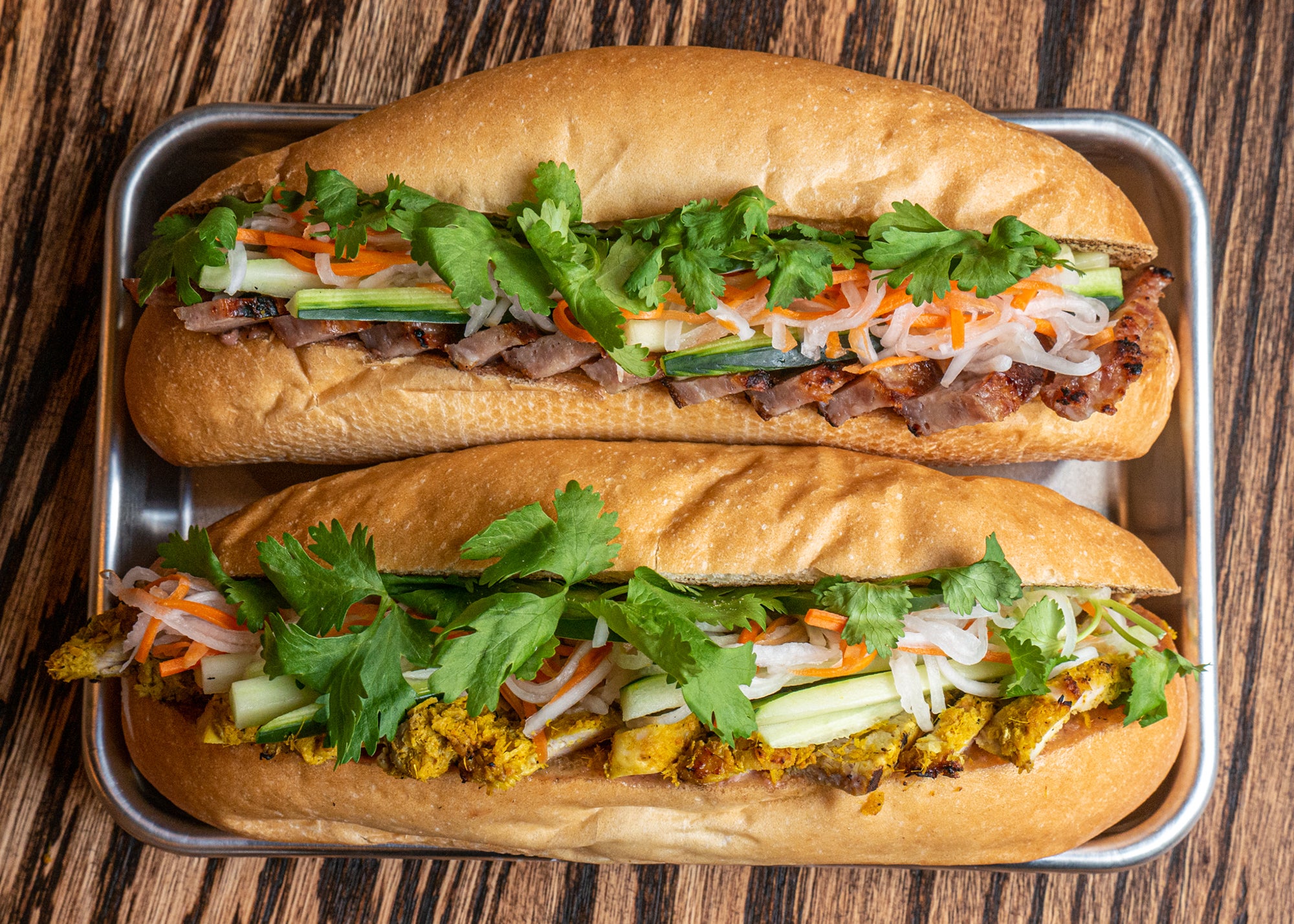 Think of sandwiches in the North End and you'll likely envision a massive Italian sub, overflowing with prosciutto, salami, and mortadella. The neighborhood's upcoming sandwich shop, Suasday, is decidedly not that — when it opens in 2022, it'll serve Cambodian sandwiches. Luckily, you don't have to wait until next year to order a lemongrass chicken or kroeung beef sandwich. Suasday launched a pop-up on Friday at Cloud & Spirits in Cambridge (both are owned by Blackfin Collective), and you can now place an order for a sandwich, Cambodian cold brew, and pandan custard. There's even a "classic Italia" sandwich on the menu, but with a spin — in addition to the mortadella and provolone, the sandwich features pâté, green papaya, and daikon.
Last weekend, I sat down for a drink at The Baldwin Bar and was once again reminded at just how phenomenal its cocktail program is. If I lived a little closer, I'd probably be there more than I'd care to admit. Turns out I'll have to make another trip soon, since the Woburn bar just launched its "North Pole holiday cocktails" for the season. Through Dec. 31, you can find seven different holiday cocktails on the menu alongside the bar's usual food and drink program, with creations that include the Sibling Rivalry with rye, rum, and sweet potato sochu; and the Midnight Marauder made with whiskey, brown butter hazelnut cacao, and a whole egg. And then there's "Greg's Eggnog," which sounds like something I want to sip on while curled up next to a fire. It's made with eggnog cream and a selection of very good rum, and is bound to taste way better than that one time I tried to make eggnog at home.
It's not often that restaurants give you a few weeks of warning before serving their last meal. Loyal Nine, however, has been kind enough to do so, announcing last week that it would close on Dec. 18, giving us time to plan one final visit. You have a week left to eat at the East Cambridge spot, a restaurant that celebrated New England cuisine and made a mark on Cambridge's culinary scene. If you were never able to visit before, now's the time to go.: Chef Marc Sheehan's "East Coast Revival" fare is exceptional, and you'll find fantastic lobster bisque, fried haddock filet, and Szechuan potato chips, among other dishes. To end the meal, and to say a proper goodbye to Loyal Nine, order the apple bread pudding.
Sign up for The Dish
Stay up to date on the latest food news from Boston.com.