Restaurants
Take a look inside Mex, Cambridge's new three-story restaurant with a rooftop deck
The Kendall Square newcomer is "what the world needs right now," co-owner Eric Quadrino said.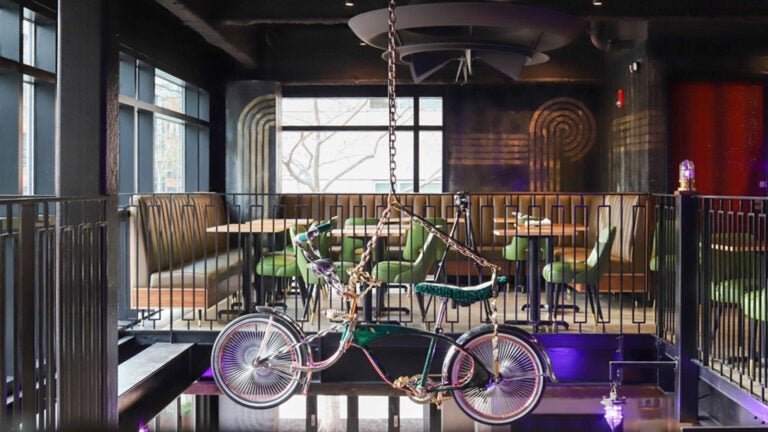 Picture this: You're sitting by a fire pit — taco in one hand, margarita in another — as you gaze over a rooftop deck to Kendall Square below.
Or maybe you're cozied up in a booth with a plate of ceviche, or you're sitting at a bar sampling tequila while a breeze comes through the open windows of a ground-floor terrace.
You can do all of the above at Mex, a three-story restaurant set to open in Cambridge before Christmas. It's a taco haven, and one that its owners think has arrived at exactly the right time.
Mex was dreamed up by Eric Quadrino, Delio Susi, and David Zimel. Quadrino and Susi are also behind Sulmona and Amelia's Trattoria, two Italian restaurants in Kendall Square. In the fall of 2020, all three opened Mexcito, a street taco and margarita concept that served as a test child for Mex.
"The idea was for Delio to play around with recipes, to use it as a test kitchen and a launching pad for [Mex]," Quadrino told Boston.com. "We started building some brand equity in the area. All of that worked really well."
Though his other restaurants shine a spotlight on Italian cuisine, Susi said he's always made Mexican food for a staff meal. He feels like he's been cooking Mex's menu for 15 years. The menu will expand on the one Susi created at Mexcito, as well as his love for street food.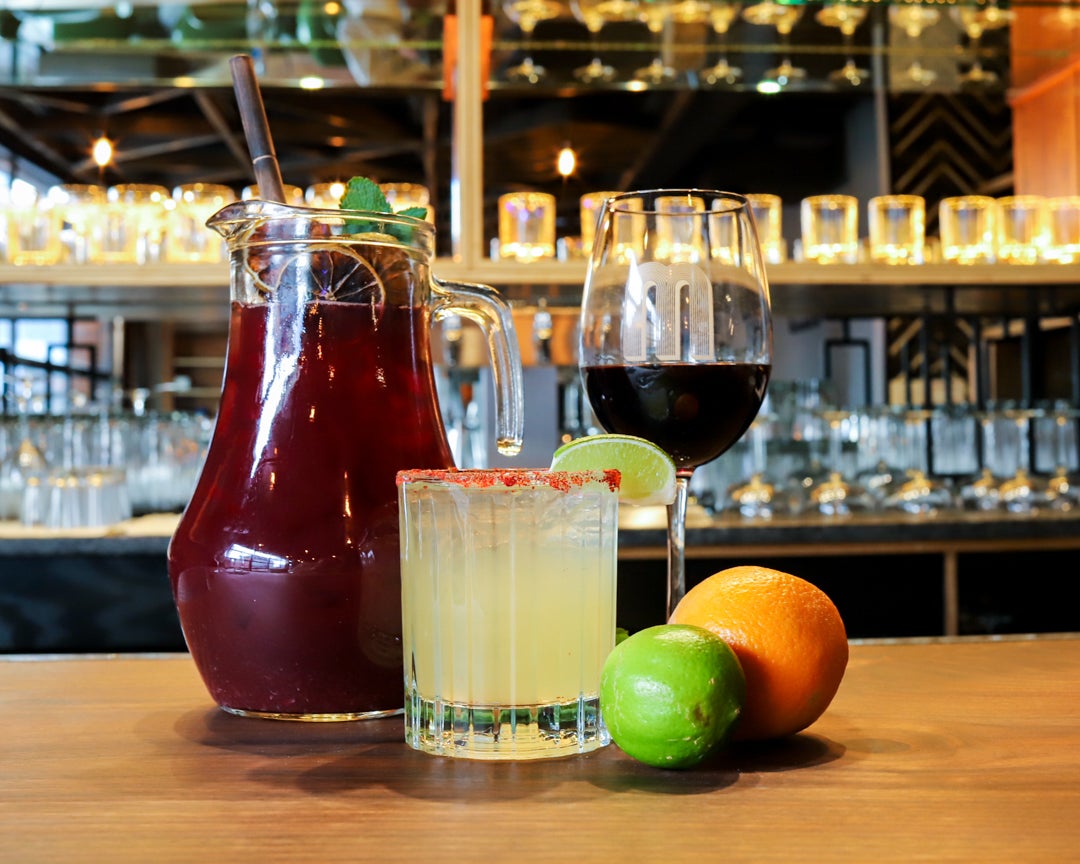 "We're going to have the classic carnitas done traditional-style," Susi said. "We're going to do an al pastor, pollo asada, carne asada, birria … We're going to do tacos de canastra, which are like basket tacos. I have so many ideas in my head."
Diners will also be able to order octopus and chorizo tacos, duck carnitas tacos, and oyster tacos, along with rotating ceviches. Like Mexcito, there will be a vast selection of margaritas, plus mangonadas, a frozen mango beverage with chamoy, a condiment made from dried chilies, lime juice, and fruit.
Susi, an architect major in college, helped to design the three-story restaurant, with each floor channeling a different vibe. The first floor includes an open air, 50-seat terrace, along with a bar featuring striping influenced by the 1968 Olympics. On the second floor, the "Viper Lounge" boasts snakeskin-patterned walls and leather booths. Head up to the third floor, and you'll find another lounge that opens up to a rooftop deck equipped with a fire pit and couches.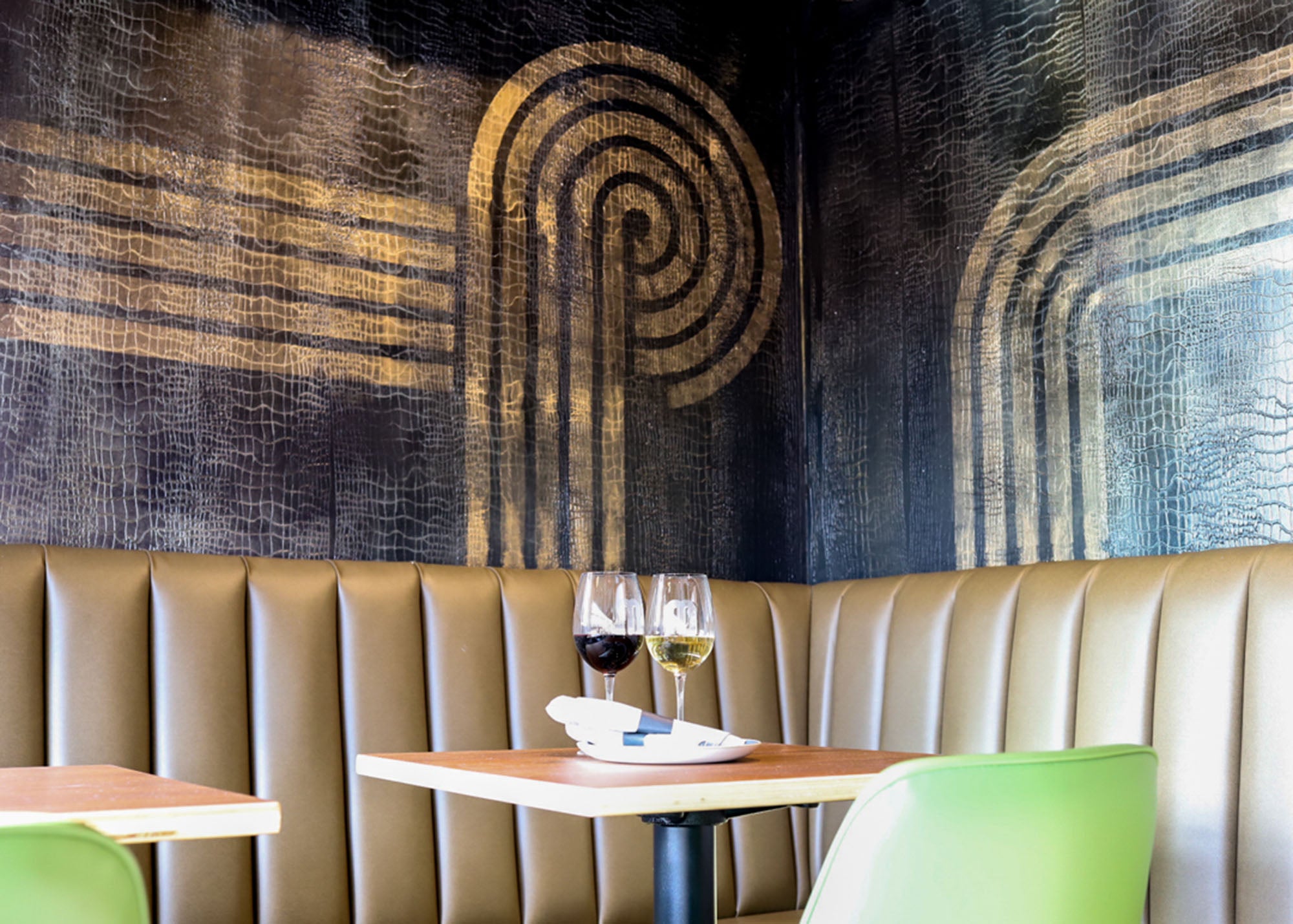 "The reason there are all these different looks on different floors is that the restaurant was also built for private event functions," Quadrino said. "There are a lot of pharmaceutical companies in the area, but also a lot of people just looking to re-do 40th birthday parties or 10-year anniversaries. There's really a lack of quality private event space in the area, and the nice thing now — with all of our restaurants and especially with this restaurant — is that we can match experience to atmosphere."
The owners aim to soft open Mex in the week leading up to Christmas, with a grand opening scheduled for early in the new year. It'll start with dinner offered Monday through Saturday, followed by lunch and brunch in the following weeks. In the spring, Mexcito will reopen at 350 Kendall St.
"We want to make sure that if you're in Kendall Square eating carbs, you're probably at one of our restaurants," Quadrino said. "We're carbo-loading the life sciences industry."
Both Quadrino and Susi emphasized that they want Mex to be fun. It's also, Quadrino stressed, a restaurant that has come at the right moment.
"I personally think it's what the world needs right now — just an uplifting, fun restaurant," Quadrino said. "After a very difficult year for everybody, we're really excited about the opening for this restaurant."
Mex; 500 Technology Square, Cambridge; mexcambridge.com; opening soon
Sign up for The Dish
Stay up to date on the latest food news from Boston.com.