Restaurants
What will 2022's restaurant scene look like? Here's what local restaurateurs are saying.
"Hardships tend to bring about innovative change," said Lydia Reichert, co-owner of Jinny's Pizzeria.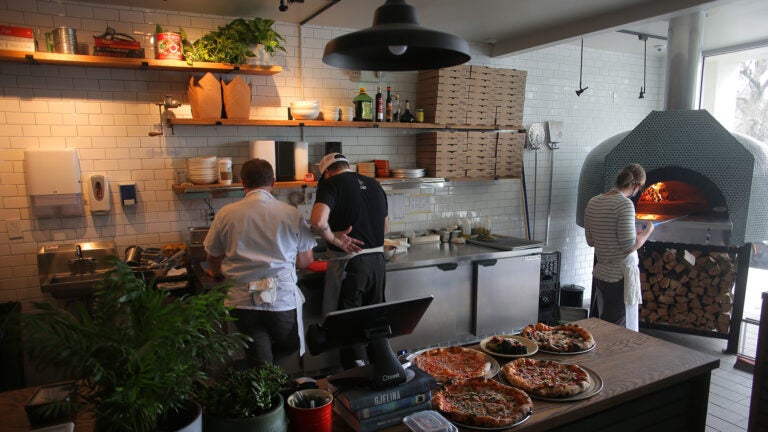 It's almost impossible to look into the future and see what 2022 holds for Boston's restaurant scene. With the recent introduction of the omicron variant, it feels like a repeat of last winter, as COVID-19 cases surge and restaurants began contemplating hibernation — or even permanent closure.
Restaurant protocols keep changing, too. On Monday, Boston Mayor Michelle Wu announced that Boston restaurants must start requiring proof of vaccination on Jan. 15, a move which will certainly cause some restaurants to rethink restaurant operations in the new year.
In addition to a proof of vaccination mandate, dining out in 2022 is bound to bring new changes to the local restaurant scene. Boston.com spoke with a handful of restaurant owners and chefs about their 2022 predictions, which are uplifting and grim at once.
So what's in our future? On the plus side, all signs point to a continued outdoor dining boom, much-needed social change affecting restaurant employees, and a wave of creativity. But local industry experts also predict that restaurant prices will go up, and that chains will become more prevalent in our dining scene.
If 2021 is any indication, there will be plenty of curveballs we can't predict. Here are the ones we can.
Outdoor dining will continue to be vital.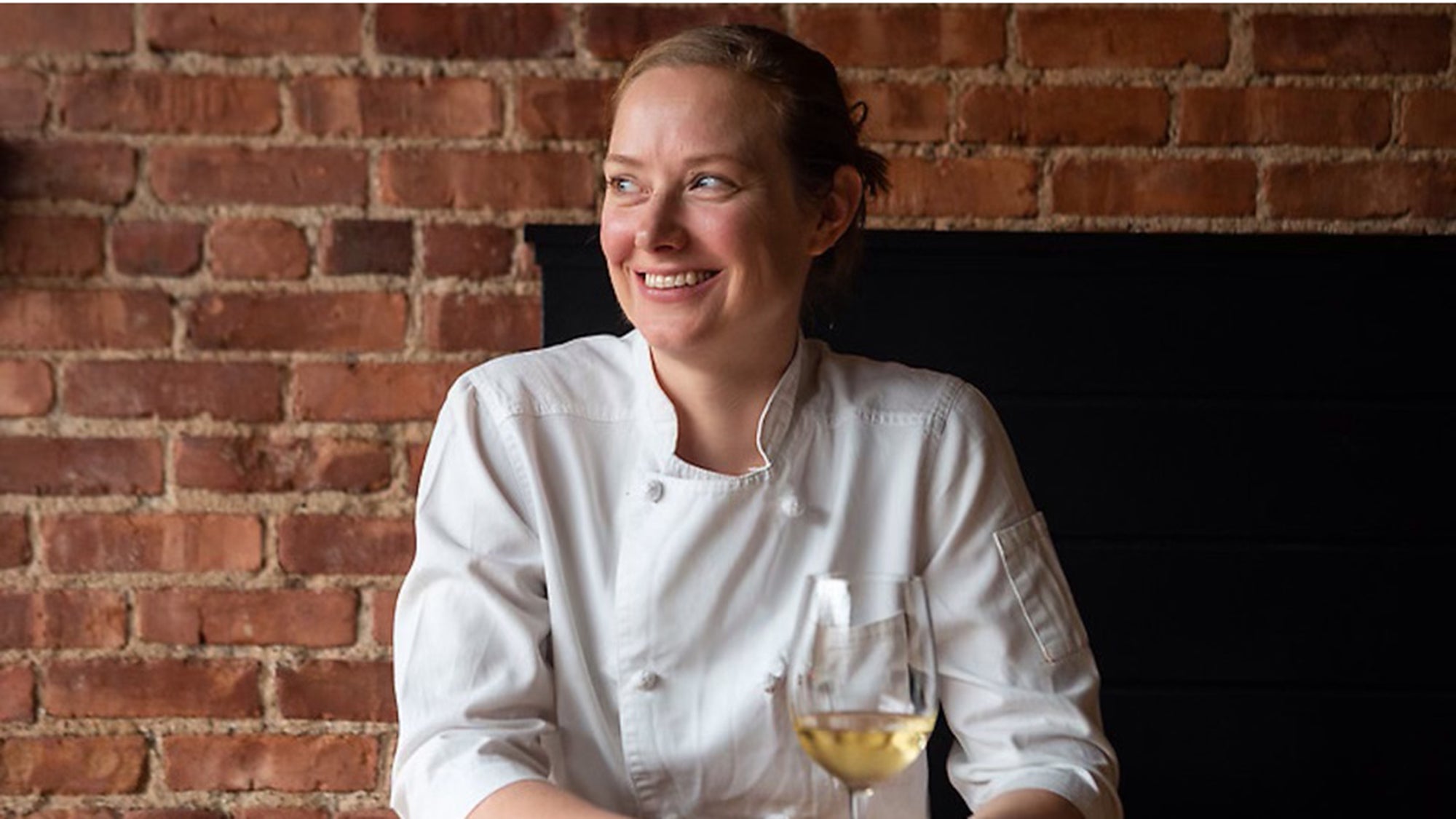 At first a temporary solution to avoid tightly packed dining rooms, outdoor dining has become a lifeline for so many restaurants. It's also an experience that diners have come to appreciate and seek out.
In November, Wu extended the temporary outdoor dining program in Boston to Dec. 31 (except in the North End, where it ended on Nov. 1). The City of Cambridge also announced plans to continue some of its outdoor dining policies after the state's COVID-19 relief measures for outdoor dining end on April 1, 2022. Across Massachusetts, restaurateurs have adapted their businesses to this alfresco way of life that shows no signs of ending.
"From talking to our regular guests at the restaurant and some brief conversations with the mayor of Newton, it seems that outdoor dining is here to stay," said Lydia Reichert, co-owner of Jinny's Pizzeria in Newton. "Hardships tend to bring about innovative change. Outdoor dining was not something that was a possibility in the past — imagine taking away parking spaces, closing down streets. However, it created such a great, lively, neighborhood energy that was loved and very much needed by all coming out of the isolation we were all feeling."
Of course, New England is not conducive to outdoor dining in the winter, and some restaurants will likely choose to hibernate for a few months this winter. But the igloos and fire pits have also returned, and some new restaurants, like the upcoming Mex in Kendall Square, plan to open with a patio outfitted with fire pits all winter. For diners, that means bundling up to gather with friends over a meal will continue to be an option this winter — and, likely, in the coming years to follow.
Employee demands will drive change within restaurants.
Take one look at the recent wave of unionizations across Boston-area coffee shops and you'll find that employees are a driving force behind creating a more fulfilling work environment. Over the summer, workers at local coffee chain Pavement announced plans to unionize, moving to become the first unionized coffeehouse in Massachusetts. In September, employees at Darwin's Ltd. filed to form their own union, followed by those at Diesel Cafe, Bloc Cafe, and Forge Baking Company. In December, employees at two Starbucks locations in Massachusetts petitioned to unionize after the successful unionization of a Buffalo, N.Y. Starbucks.
Seizi Imura, chef-owner at Cambridge's Cafe Sushi, believes that social change will be at the forefront of restaurant operations in 2022.
"There are such huge social changes [relating to] diversity, the abusive ways and methods of motivation, and sexism, that are going on in so many different areas, and that's definitely trickled into the restaurant industry," he said. "It's going to be really interesting. I think about that a lot as we've been hiring new staff. Who's the next generation of new chefs and new operators? What's that going to be like? It'll be interesting to see the younger generation emerge. What kind of change are they going to bring about, how can they keep the industry strong and survive, how do we try to coach the new generation in understanding that we can't operate the way that it used to be?"
For restaurant owners who haven't yet seen a push by employees to unionize, there is an increasing awareness to ensure that employees are being offered a healthy work-life balance.
"I feel what all businesses are coming to realize is that it's all about their staff," Reichert said. "People are advocating for themselves and working towards creating a balance that works for them, not necessarily for the employer. Restaurants are seeing that, too. While we can't exactly work from home, we can provide better hours and healthier, more functional work environments."
Reichert noted that, for Jinny's, that means only operating five days a week. She said that it has "helped us to keep a more consistent work force, and allowed the entire staff to have a 'normal' work week … thus allowing for better hospitality and a better product."
As prices rise, dining out will become more of a luxury.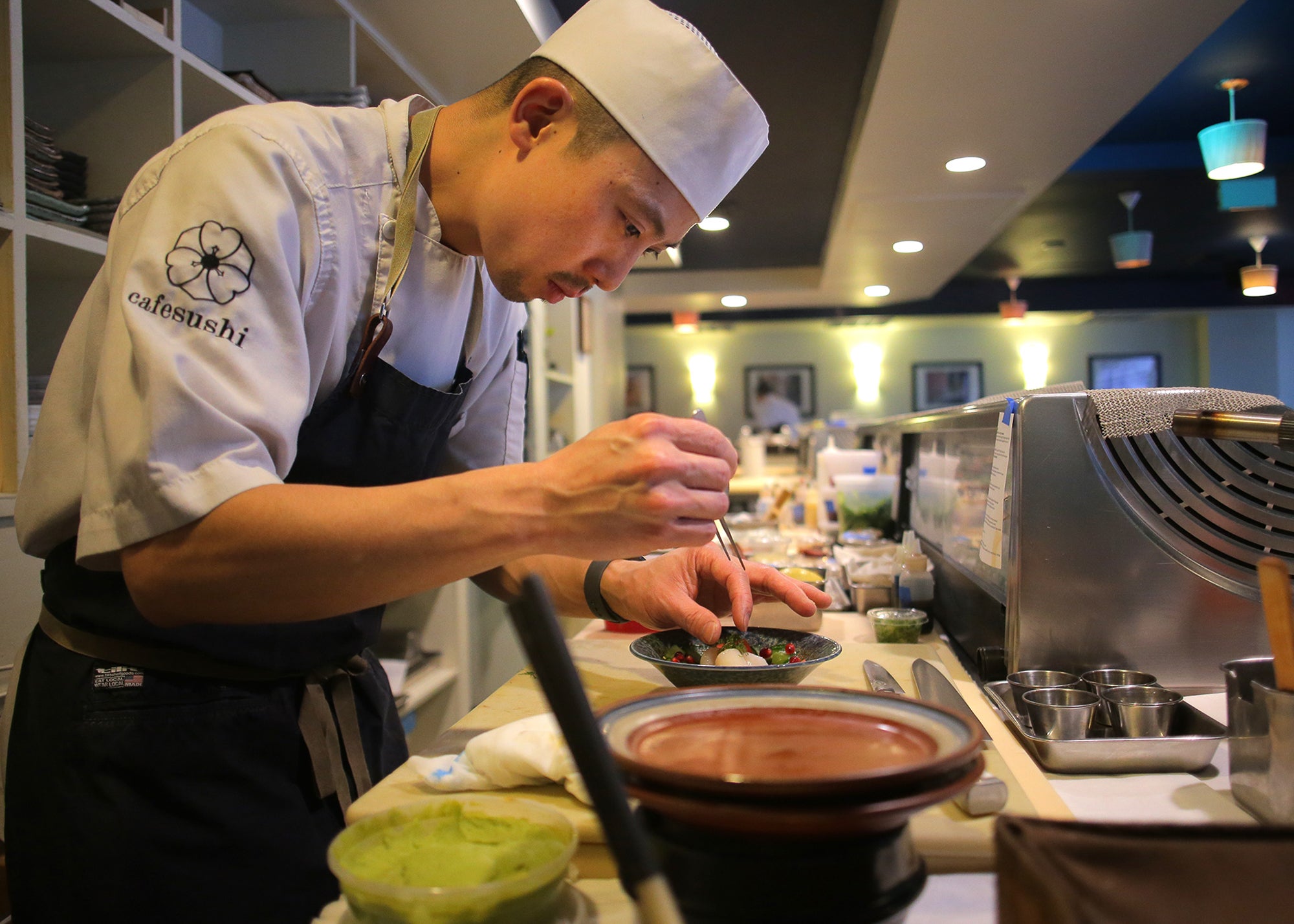 Diners have already begun to see prices increase over the last year and a half, as some restaurants tacked on COVID-19 fees to help combat PPE costs, or raised dish prices during an ingredient shortage. That trend will likely continue into next year, as restaurant owners juggle running their businesses with fluctuating supply chain issues and higher delivery costs.
The result? For many people, dining out will become more of a luxury and less of a casual evening out.
"There will be a shift in mindset both for restaurants and the diners about pricing, quality, and purpose," said Biplaw Rai, managing partner at Comfort Kitchen, which is scheduled to open in Dorchester next year. "There will be more intentionality in going out to eat, which means restaurants will have to change the way they operate. The price of food has gone up and, with it, the price per plate will go up also. It may take diners time to get comfortable with the increase, but this will be necessary to allow restaurants to be sustainable and equitable to their employees."
Imura agreed, noting that Cafe Sushi recently raised prices as a result of staffing shortages and increases in ingredient prices and takeout materials. Cafe Sushi is currently only offering takeout and delivery.
"It's just the squeeze," he said. "Everyone is getting squeezed here. It's definitely going to be the consumer that has to pay for it. Dining out was a special occasion. It had become such a huge part of people's social experiences up until the pandemic, and you couldn't keep up with the amount of people that wanted to go out, or were looking for the new thing, all these chefs that were opening two or three spots within a year. It's been nuts. That's all slowed down."
He pointed to his restaurant's main focus, noting that sushi had become somewhat affordable but is becoming a luxury item again.
"We try to be as value-driven as possible, and it's just really hard," Imura said. "There's been an increase of costs across the board. It doesn't help that we're staying with a takeout model admittedly, because now we have to purchase all this [takeout] stuff."
Chain restaurants will proliferate the local dining scene.
Despite the creation of the $28.6 billion Restaurant Revitalization Fund as part of the American Rescue Plan, roughly two-thirds of the applicants were denied funding. The Independent Restaurant Coalition has "estimated that 86 percent of operators who didn't receive grants risk closing permanently without relief," according to the Boston Globe. Should we be surprised that chains are in a better position than independent restaurants right now?
National fast food chain Chick-fil-A is set to open in the Back Bay next year. In May, the Blue Ribbon Group — a New York-based restaurant group with locations in New York City, Miami, Los Angeles, Las Vegas, Nashville, and Philadelphia — announced it would replace local favorites Eastern Standard, Island Creek Oyster Bar, and The Hawthorne. New York chain Levain Bakery will open a Boston branch on Newbury Street in February.
"National chains will continue to populate trendy areas with expensive real estate that cannot sustain a local tenant, like the Seaport and TD Garden," predicted Tracy Chang, chef and owner at PAGU in Cambridge. She called out the recent opening of Hub Hall's Momosan Ramen by celebrity chef Masaharu Morimoto, which also has locations in New York City, Seattle, and Waikiki, Hawaii.
"Biotech will continue to boom, and their buildings will have base tenants with food, retail, and restaurants," Chang said. "Local chains will flock to this kind of real estate, like Clover, Bon Me, Flour, and Tatte, and so will the outside chains — Dig, Sweetgreen, Caffè Nero."
Rai also thinks that larger corporations are going to make a big push into Boston in 2022.
"I believe the corporate arm of the restaurant industry will be aggressive in pushing nonsensical ideas that will require more packaging, more carbon footprint, and cheap products, and will market the hell out of them to satisfy the ever-growing need for fast-casual food," Rai said. "We will see big restaurant groups consolidating their locations and catering to very specific demographics in the city. More delivery companies will pop up but with no substance to restaurants or the consumers."
Will an influx of large chains moving into the city force more restaurateurs to look farther out in the suburbs? Imura thinks so.
"Out in Salem or Lynn, it seems like there are things that are happening out there — are those the new Somervilles?" Imura wondered. "Maybe. That's what it seems like. Chefs and restaurants are seeing an opportunity there, which is great."
2022 will see a wave of creativity in the restaurant industry.
An increase in creative concepts may seem counterintuitive to the opening of more chain restaurants. But one of the effects of the pandemic has been the push for businesses to pivot and think outside the box in order to flourish, a sentiment that will continue well into 2022. And it doesn't just apply to brick-and-mortar restaurants.
Earlier this year, Julia Mejia, City Councilor At-Large, introduced a law allowing home cooks to make and sell "cottage foods," or non-temperature controlled goods, from their own kitchen.
"This is going to open doors for a lot of entrepreneurs that will eventually open up brick and mortar [restaurants] at some point," Rai said. "We will see many entrepreneurs of color who have traditionally been left out of this opportunity get their due. This means the local dining scene will be more diverse than ever."
He also noted that chefs will be more intentional, resulting in cuisines that had been scarce in the city, and that "diners will be more open to trying out restaurants that they typically would not."
For Chang, creativity isn't an option — it's a necessity.
"Due to COVID variants and a lack of unified state COVID regulations, restaurant demand will continue to be unpredictable in 2022," she said. "As a result, restaurants will continue to have to be creative with their revenue streams, meaning expanded patios, merchandise, community feeding, ghost kitchens, and CPGs [consumer packaged goods]."
But creativity requires support, especially for independent businesses. Chang said she is thankful for the support her community has given PAGU, which pivoted multiple times over the past two years by implementing takeout, to-go cocktails, and a market.
"I hope there continue to be more resources for small mom and pop businesses," she said. "That's what I learned during COVID, that an organization like the Central Square BID can help activate and save dozens of small businesses in Cambridge. … COVID isn't over. Winter is coming, and we're all just barely hanging on."
Sign up for The Dish
Stay up to date on the latest food news from Boston.com.