Restaurants
Two Waltham restaurants have permanently closed
Molti on Moody and the Pollo Club have shuttered due to the pandemic.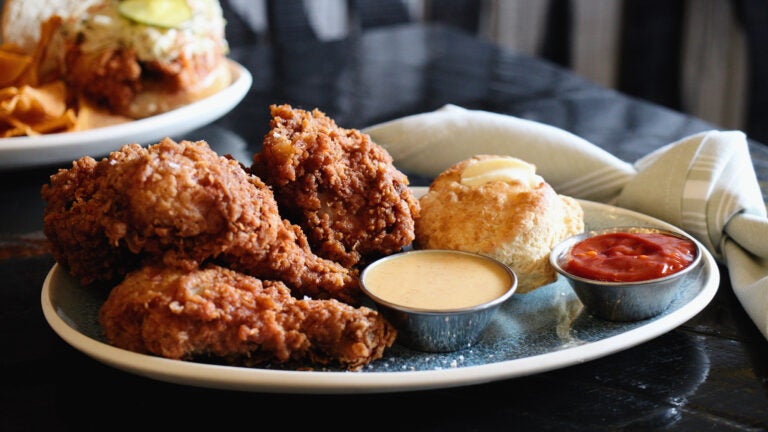 Waltham lost two Moody Street restaurants this week, with the announcement that Molti on Moody and the Pollo Club have permanently shuttered.
"It is with heavy hearts that we announce that both Molti on Moody (formerly Moody's) and the Pollo Club in Waltham will be closing their doors effective immediately," read a statement from management at both restaurants. "Along with the entire restaurant community, COVID-19 has had a direct impact on our businesses and we have made the difficult decision not to reopen after a challenging several years. We want to thank our amazing team and our wonderful community who have been so supportive through the years. Both Molti on Moody (formerly Moody's) and the Pollo Club were special additions to the Waltham dining scene and we are proud of what we created for the neighborhood and our guests. If you have a neighborhood restaurant that you enjoy, please visit and show them some business during these challenging times."
In late 2020, Moody's Delicatessen rebranded as Molti on Moody, expanding its popular sandwich menu to include pizzas, take-and-bake meals, and prepackaged foods. The Backroom, a separate dining area within Molti on Moody, went through a revamp in 2019 and received an updated menu and interior (the meatballs were a fan favorite).
Pollo Club, operated by the same management group, opened in 2019. Its small but vibrant digs were a playful counterpart to Molti on Moody next door, and its fried chicken sandwich was a particular standout.
Fans of both restaurants reacted to the news.
"I am so sad to hear this!" wrote @danielleh2272 in response to Pollo Club's Instagram post. "I loved Pollo Club — you had the most amazing fried chicken. I'm sorry you've had to make this tough decision."
"Thanks for being such a reliable neighborhood favorite all these years," @amber_spry wrote on Molti on Moody's post. "We will miss you!"
Share your reactions to these closures
Sign up for The Dish
Stay up to date on the latest food news from Boston.com.