Restaurants
Painted Burro plans to open in the old Border Cafe space in Cambridge
The Mexican restaurant plans to move into Harvard Square this spring.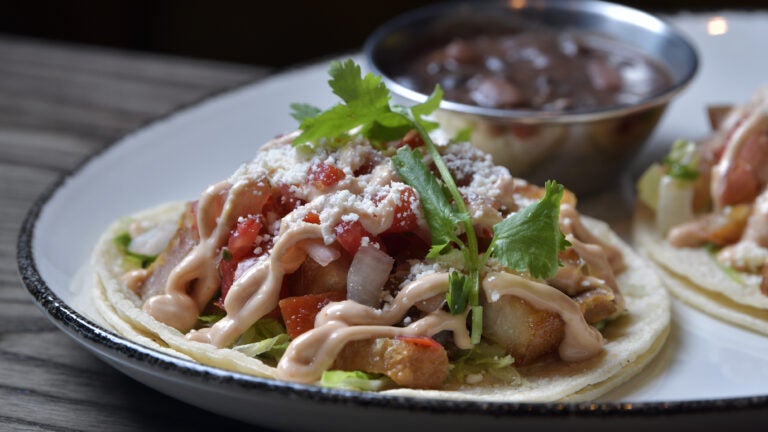 The Painted Burro intends to fill the vacancy left by Border Cafe in Harvard Square.
The restaurant plans to open at 32 Church St. this spring, according to Denise Jillson, the executive director of the Harvard Square Business Association.
"[We] know how fun and exciting they are in Davis Square. So we expect that they will bring all of that plus more to this lovely, iconic location in Harvard Square where our beloved Border Cafe was for many years," Jillson said. "Their food is terrific. They're great operators. They have a beautiful plan for doing some work both inside and outside."
The Painted Burro offers a seasonal menu highlighting the cuisines of Latin America. After first launching in Somerville in March 2012, the restaurant has since expanded with locations in Bedford and Waltham, in addition to Burro Bar in the South End and Brookline. The restaurant is run by the Alpine Restaurant Group, which also operates Posto and Rosebud American Kitchen.
The Border Cafe opened in 1987 at 32 Church St. and became a neighborhood destination. Lines out the door of the Harvard Square restaurant were commonplace for years, but a December 2019 fire and the COVID-19 pandemic led to its closure. The restaurant is still operating in Saugus and Burlington, as well as three out-of-state locations.
"It's a corner that really deserves celebrating. … People used to line up down Palmer Street and music would always be playing — and that smell of charred meat and great veggies was always in the air," Jillson said. "When you have something like that and it's no longer with you, you really miss it. So we have high expectations for the Painted Burro."
Brigid O'Rourke, director of communications and outreach at Harvard University, confirmed The Painted Burro has tenancy at 32 Church St. and is seeking approvals from the City of Cambridge. The location is managed by Harvard Real Estate.
Alpine Restaurant Group did not respond to multiple requests for comment.
Sign up for The Dish
Stay up to date on the latest food news from Boston.com.