Restaurants
Gordon Ramsay opens new Back Bay restaurant
Ramsay's Kitchen on Boylston Street takes guests on a "culinary journey around the world."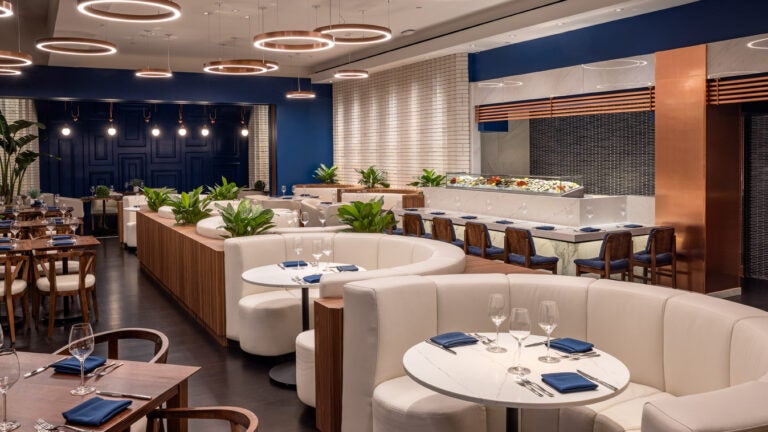 Celebrity chef Gordon Ramsay's first Boston restaurant welcomed guests for its opening day on Monday.
Ramsay's Kitchen opened in the Mandarin Oriental, Boston on Boylston Street in the Back Bay. The restaurant serves Ramsay's most popular dishes and represents a new dining concept for the chef: taking guests on a "culinary journey around the world," according to a statement from Gordon Ramsay North America.
​​"I'm very excited to be opening the very first Ramsay's Kitchen at the Mandarin Oriental, Boston, in this exceptional culinary city with so many talented chefs and incredible restaurants," Ramsay said in a statement. "This concept is very close to my heart and celebrates all of my favorite culinary adventures and global destinations. Our team couldn't be more excited to take guests on that journey."
The 7,000 square-foot restaurant has a bar and lounge, a main dining room, a raw bar, two private dining areas, and a seasonal patio.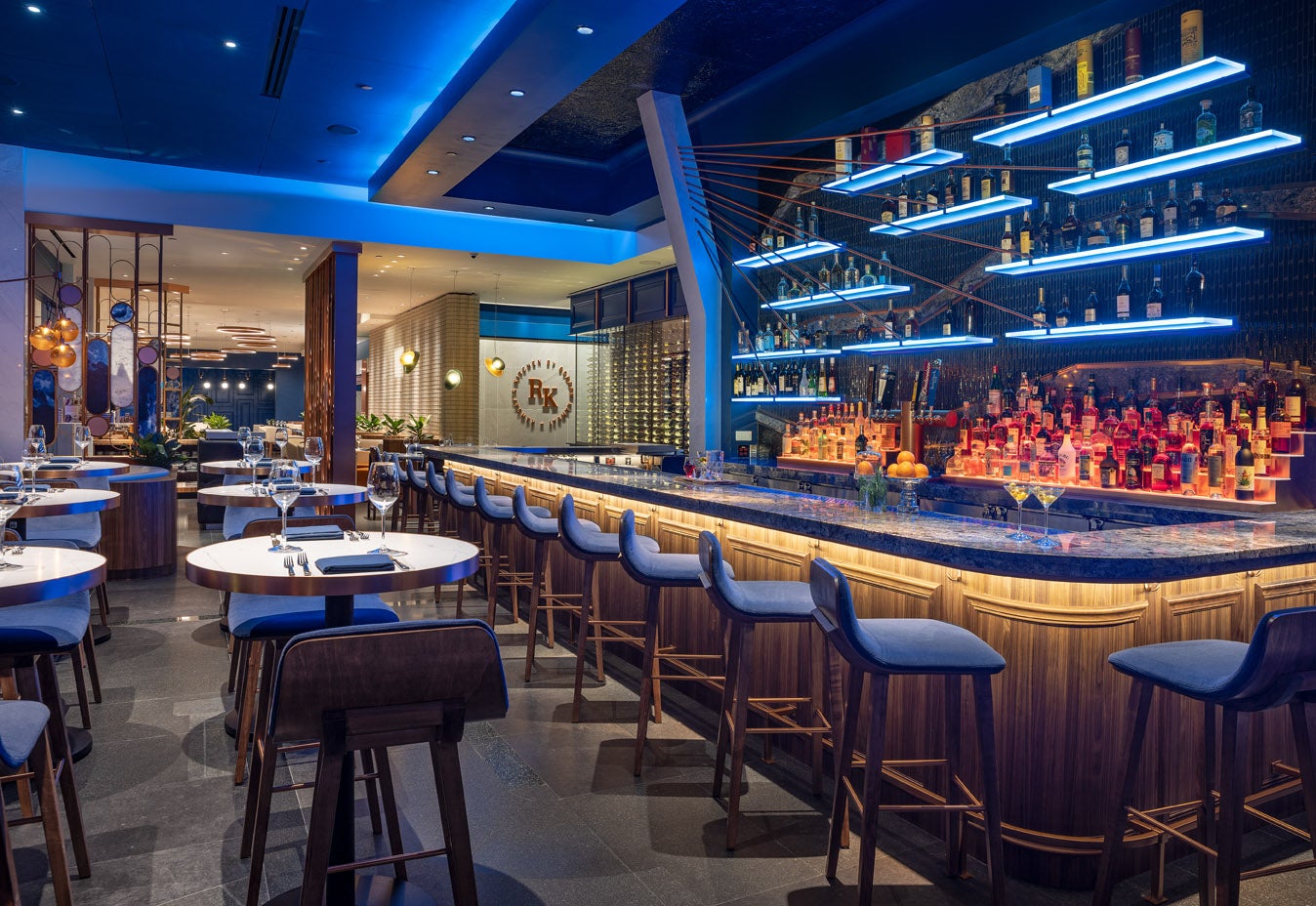 The menu highlights Ramsay's most popular dishes, "offering an array of elevated, yet approachable, family-style plates, entrées, and craft cocktails." Right now the restaurant is open for lunch and dinner, but according to the release, breakfast will be added later this year.
A variety of raw and chilled seafood dishes — including oysters, shrimp cocktail, and tuna tartare — are available at both dinner and lunch.
The lunch menu includes soups and salads, sandwiches, chargrill options, signature mains, and sides. Signature mains include: chicken pot pie with a lemon velouté sauce; crispy skin salmon with a lemon vinaigrette; fish and chips with Ramsay's tartar sauce; and Ramsay's famous beef Wellington served in a red wine demi.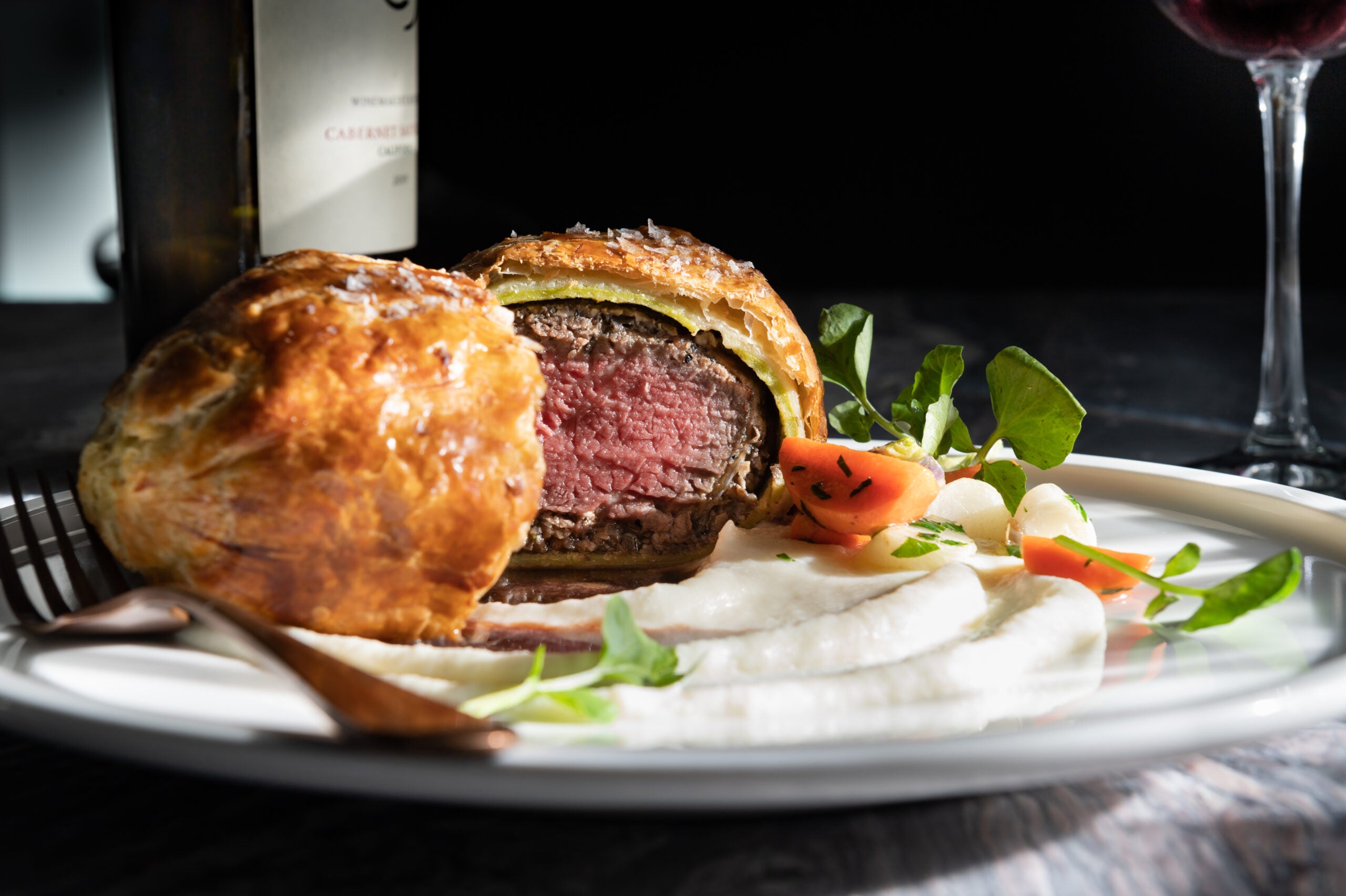 Many of the dishes on the lunch and dinner menus include nods to New England. Both menus have a Maine-style and a Connecticut-style lobster roll.
The dinner menu has a few more options, with nine signature mains: In addition to the mains served at lunch, at dinner patrons can order a braised lamb shank, pan-seared scallops, and a lobster and clam bouillabaisse, among other entrees. For those looking for a vegetarian option, both menus offer a beet burger served with a citrus herb aioli and a chickpea tikka masala served with saffron basmati rice.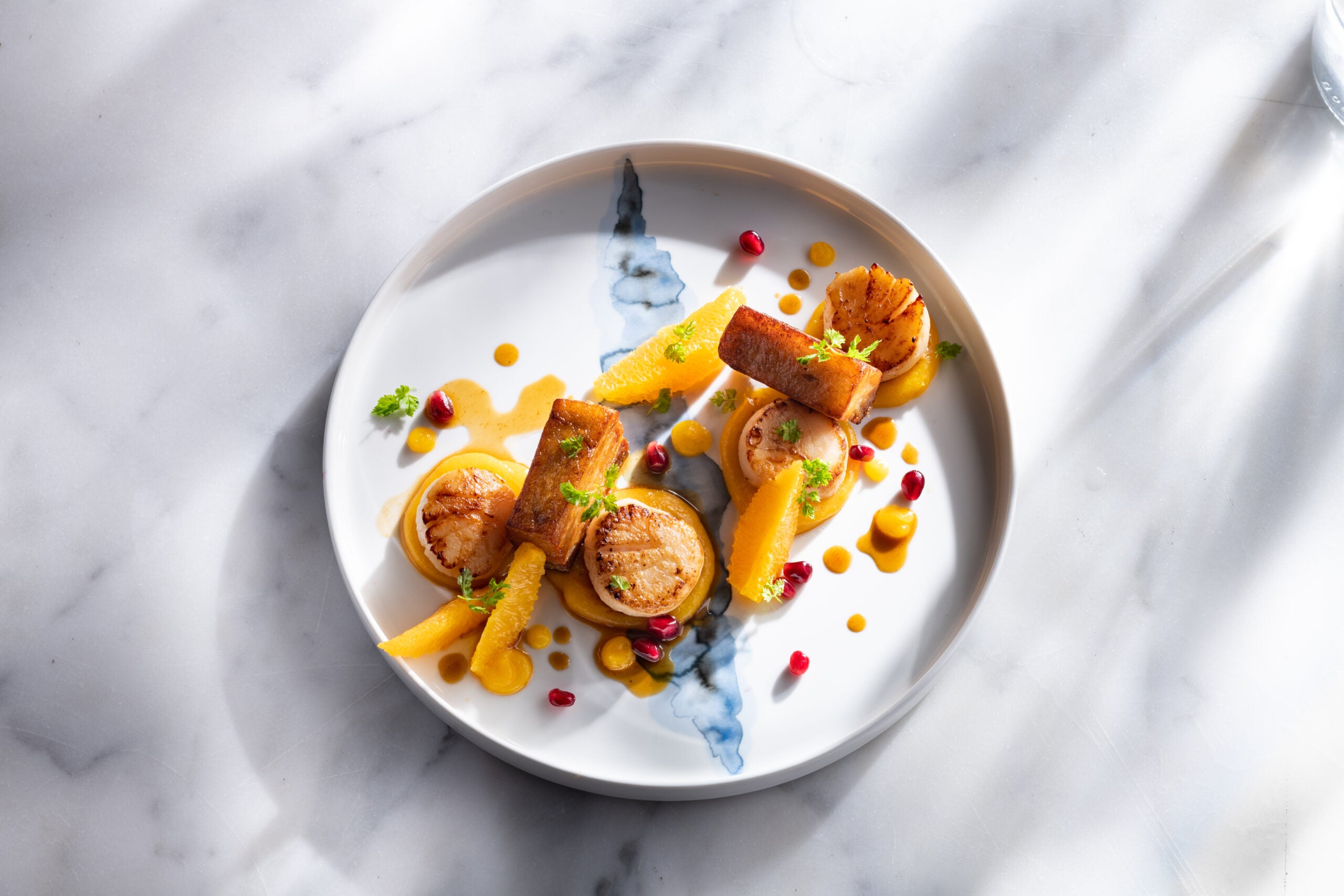 The dessert menu has four options, including a gluten-free chocolate pot de crème, and three dessert wines. Ramsay's Kitchen also offers cocktails and mocktails.
Not only does the menu pay homage to the Northeast, the space does, too. The back bar was designed to emulate the Zakim bridge, the use of blue marble is a nod to the Boston Harbor, and the use of brick is a tribute to the city's historic architecture. The restaurant's atmosphere is "relaxed but upscale" and has dark accent colors and rich furnishings.
"This concept is a true culinary destination and is one that's very unique. The menu and restaurant space is unlike any other Gordon Ramsay restaurant," Norman Abdallah, CEO of Gordon Ramsay North America, said in the statement. "We've been eagerly waiting to bring guests in to experience it and are happy to open our doors."
Ramsay's Kitchen is located at 774 Boylston St. inside the Mandarin Oriental, Boston. Open for lunch and dinner Sunday through Thursday from 11 a.m. to 10 p.m. and Friday through Saturday from 11 a.m. to 11 p.m. To make a reservation, visit ramsayskitchen.com or call 857-289-0771.
Sign up for The Dish
Stay up to date on the latest food news from Boston.com.