Restaurants
Where to order Super Bowl take-out around Boston
These restaurants are serving specials on wings, pizza, fried chicken, chili, and more.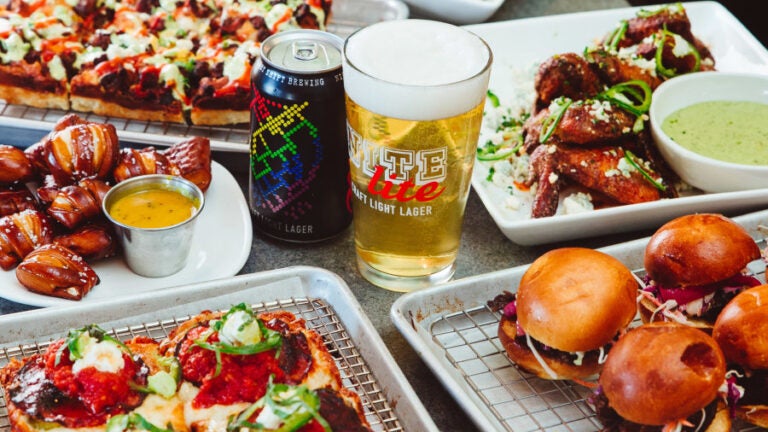 Planning to watch the Super Bowl from the comfort of your couch? These Boston-area restaurants are serving Super Bowl specials to go.
Super Bowl specials:
Bambara Kitchen & Bar: The Cambridge restaurant is offering 56-cent sous vide chicken wings in teriyaki, Korean BBQ, buffalo, and Cajun dry rub. The wings are available to-go alongside the usual menu.
Order: 617-868-4444
Pick-up: Feb. 13
Buttermilk & Bourbon: Both the Boston and Watertown locations are offering to-go platters that feed six to eight guests: fried chicken sliders, chicken wings, wild board chili, beignets, alligator fries, and honey-glazed biscuits.
Order: Call the restaurant (Comm. Ave. at 617-266-1122; Watertown at 857-760-7128) or order via toasttab.com from Feb. 7-12.
Pick-up: Feb. 13, 11:30 a.m. to 7 p.m.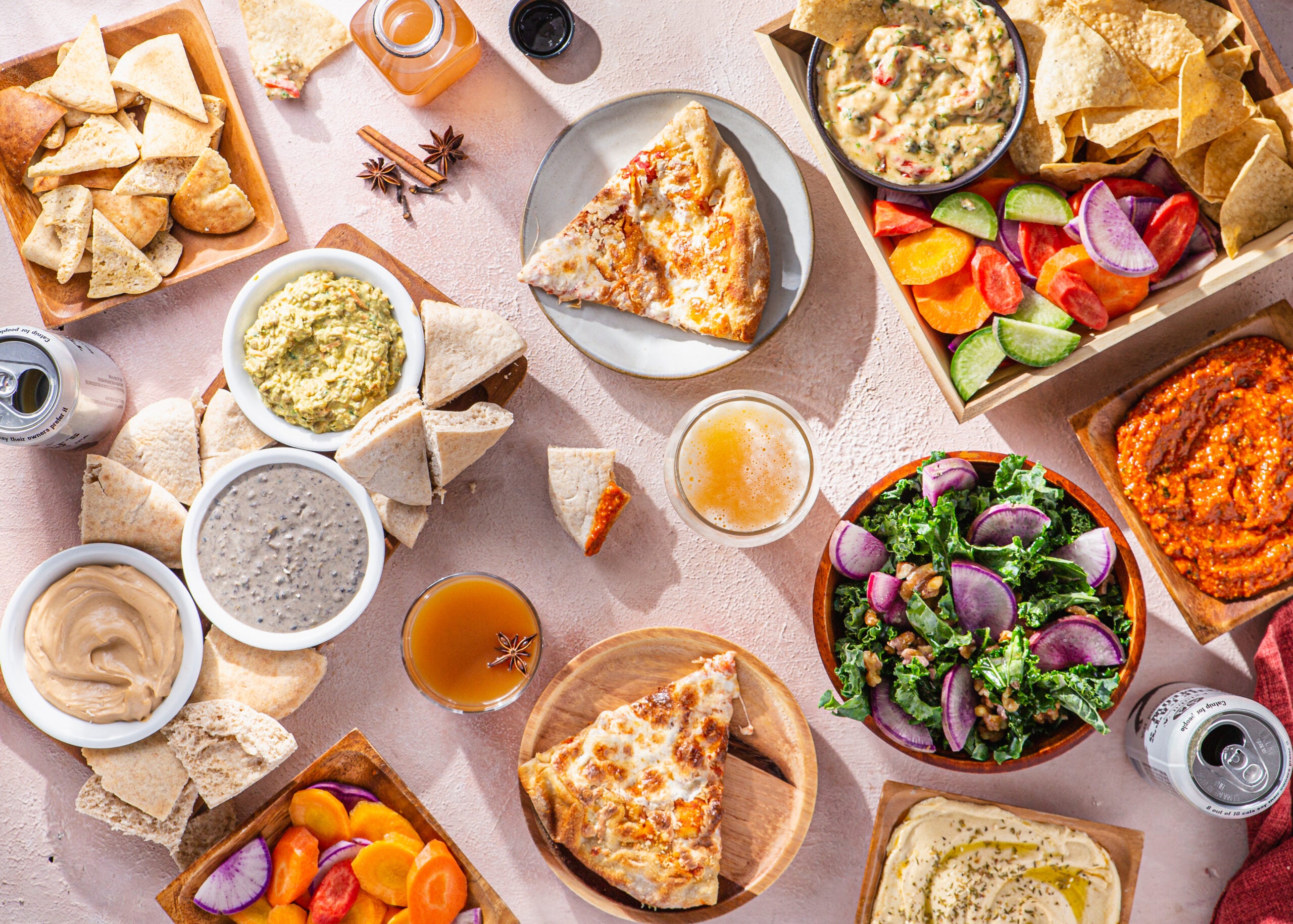 Clover Food Lab: Clover's Super Bowl Meal Box includes buffalo cauliflower with cheese dip and pita; hummus with veggies; ciabatta-style green garlic bread; salt-crusted jacket potatoes; three bean chili; cheddar and scallion cornbread; sourdough Margherita pizza; lentil sliders with BBQ sauce; and churros with chocolate sauce (serves two to four, $120). Reheating instructions are included.
Order: Online or on the Clover Food Lab app
Pick-up: Feb. 11 (delivery is also available within 30 miles of 1075 Cambridge St.)
Night Shift Brewing: Both brewery locations are offering take-out packages of Detroit-style chewy crust pizzas, Lime Lite chicken wings, sliders, pretzel bites, and "Tricolor Caesar Salad" in either the Superb Owl Flea Flicker (serves four, $80), the Superb Owl Hail Mary (serves six to eight, $140), or the massive Superb Owl Victory Formation (serves eight to 12, $200). The 12-pack Nite Lite bundle includes two glasses and koozies ($37).
Order: Online
Pick-up: Feb. 13 at the Everett or Lovejoy Wharf locations
Orfano: The Fenway restaurant's Super Bowl Sunday Italian Spread features garlic knots (six, $12), Italian grinder calzone (serves two, $25), and family-sized pastas and meats, such as chicken parm and marinated prime steak tips (serves five to seven, from $48).
Order: Online at toasttab.com/foolserrand
Pick-up: Feb. 13, noon-5 p.m.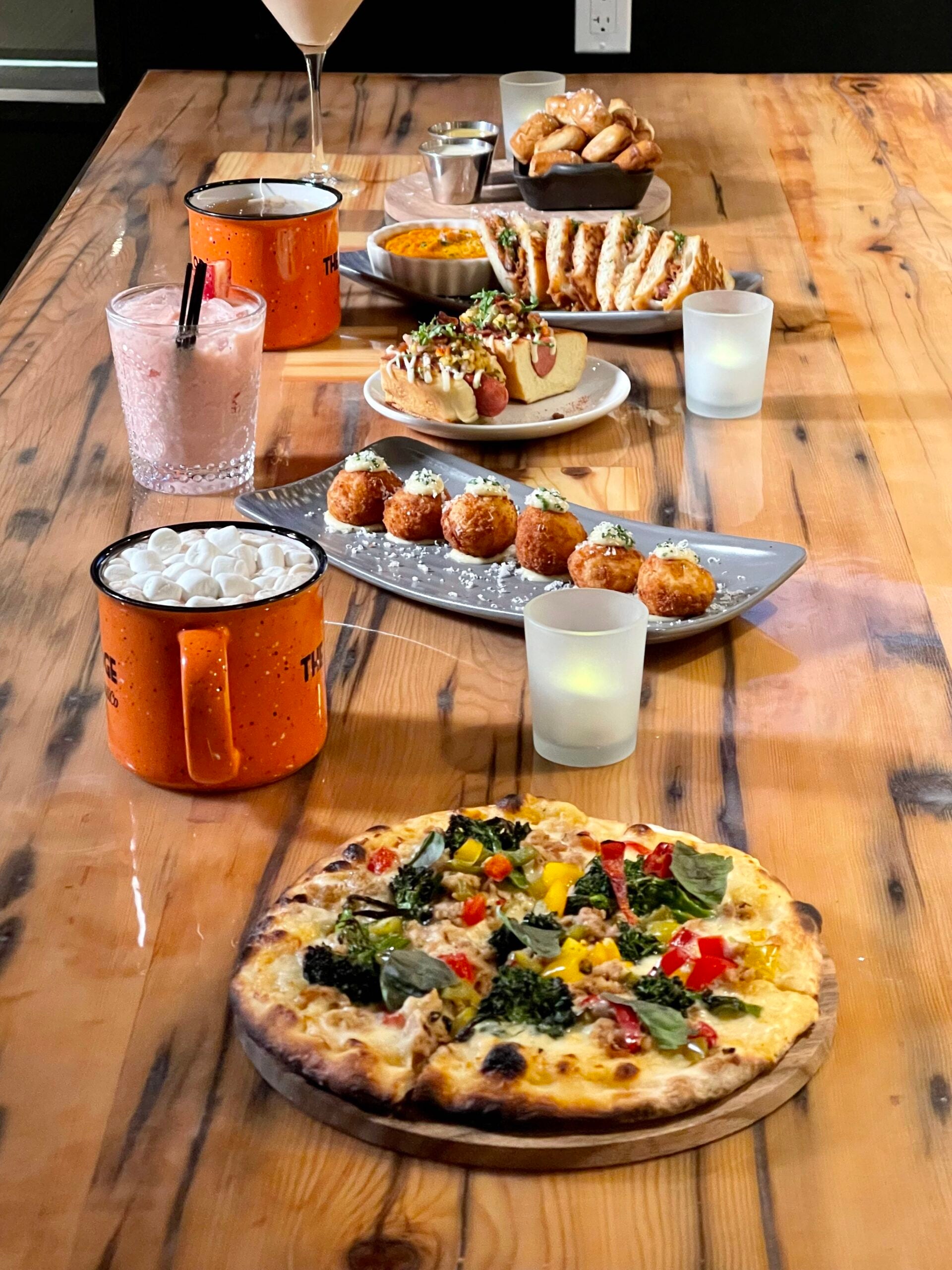 Publico: The Southie restaurant's Lodge Tailgate Platter includes hot dogs, arancini, pretzel bites, white flatbread pizza, and pulled pork grilled cheese sandwiches (serves six, $95).
Order: 617-622-5700 by Feb. 12
Pick-up: Feb. 13
Summer Shack: Supersized Super Bowl goodies include 20 pieces of JW fried chicken ($80); fresh pico de gallo and crab guacamole with crispy corn tortillas (serves 12, $75); 12 mini seafood rolls with potato chips ($160); and 24 jumbo cocktail shrimp ($75).
Order: 617-520-9500
Pick-up: Feb. 12-13
Sweet Cheeks Q: The Super Bowl Supper includes buttermilk biscuits with honey butter, pulled pork, pulled chicken, BBQ chopped brisket, coleslaw, potato salad, mac n' cheese, and BBQ beans (serves two to four, $69-$109).
Order: Online at toasttab.com/foolserrand
Pick-up: Feb. 13, noon-5 p.m.
Sign up for The Dish
Stay up to date on the latest food news from Boston.com.