Restaurants
Your guide to High Street Place, Boston's massive new food hall
Everything to know about the new food hall, including what to eat and drink from each of the vendors.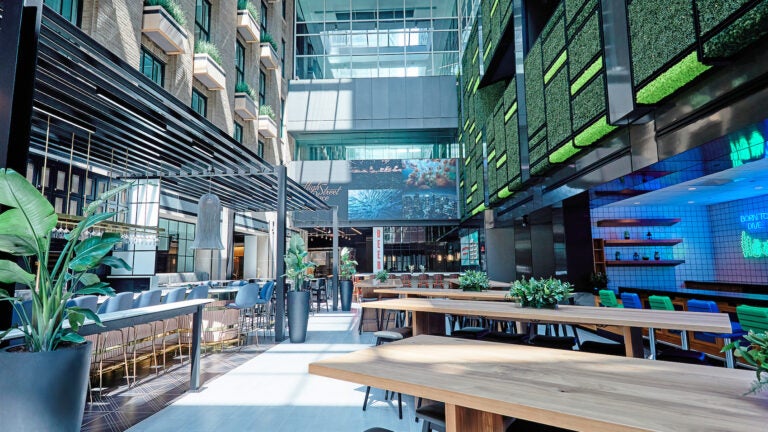 As workers finally begin heading back to Downtown Boston in greater numbers, High Street Place, a brand-new food hall that opens March 2, will be there to greet them.
Building on the growing trend of open-concept food and drink venues, High Street Place will bring together 19 vendors (and a bodega) under one roof at 100 High St. in the Financial District.
Among the offerings are new concepts from established Boston restaurant veterans, food truck favorites opening their first brick-and-mortar location, an award-winning brewery surfing in from the North Shore, and a gelateria heading down the coast from Maine.
Lauren Johnson, the manager of High Street Place, envisions the 20,000 square foot space as both a convenient hub for downtown workers getting their daily breakfast and lunch fixes and a destination that will liven up the area on the traditionally quiet nights and weekends. There are plans for March Madness and Kentucky Derby watch parties, family-friendly events, "Sip 'n Sweat" yoga on the weekends, and live music.
"I think we're gonna be that beacon for people to come back [to the Financial District]," Johnson said.
Walking into the front entrance at 100 High St., you can immediately see the vision of Gensler and Groundswell Design, which created a central social hub inside of a five-story atrium. A green wall with thousands of twinkling lights livens up the space, and an outdoor patio and retractable window wall system that opens during warmer months for open-air dining heralds the arrival of spring.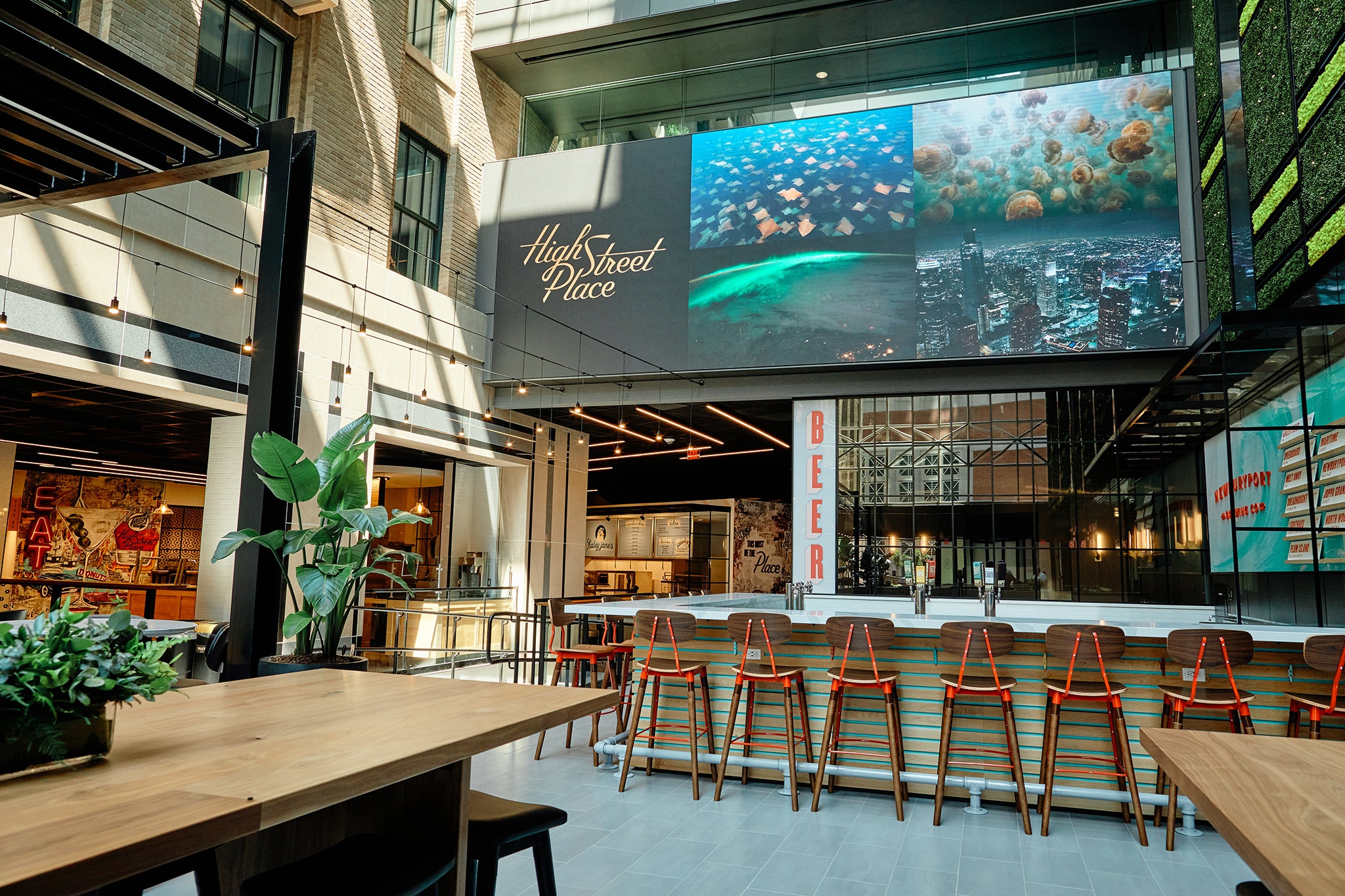 The main seating area is bordered by three new concepts from celebrity chef Tiffani Faison, the former "Top Chef" runner-up and creative force behind Sweet Cheeks, Orfano, and Fool's Errand in Boston's Fenway neighborhood. Adding to her "fun-first" portfolio of restaurants is Champagne bar Bubble Bath, Southern-influenced seafood spot Dive Bar, and 1980s-themed pizza place Tenderoni's.
"I felt like there was an opportunity to do some really fun, guest-facing concepts that would be amenable to both lunch and weekend programming as well," Faison said of her decision to partner with High Street Place. "Everyone here is known for quality food and hospitality, and the collective nature of us all doing this together was really attractive."
Much of High Street Place's 400-seat capacity is concentrated in the central atrium, which Johnson says is part of the food hall's community-focused vision. An app allows guests to order from all 19 vendors on a single tab, meaning you can easily pair sushi from Fuji with a boozy milkshake from Wheelhouse, or a pizza from Tenderoni's and a gelato cocktail from Gorgeous Gelato.
If you prefer a more intimate vibe, many of the vendors sit in smaller, quieter alcoves. Daren Swisher, co-owner of craft cocktail spot Daiquiris and Daisies, says that both first dates and book-reading solo sippers alike will have bar seats waiting for them.
Check out our guide to all of the vendors at High Street Place, as well as some of the best food and drink choices from every restaurant, bar, and cafe.
Blackbird Doughnuts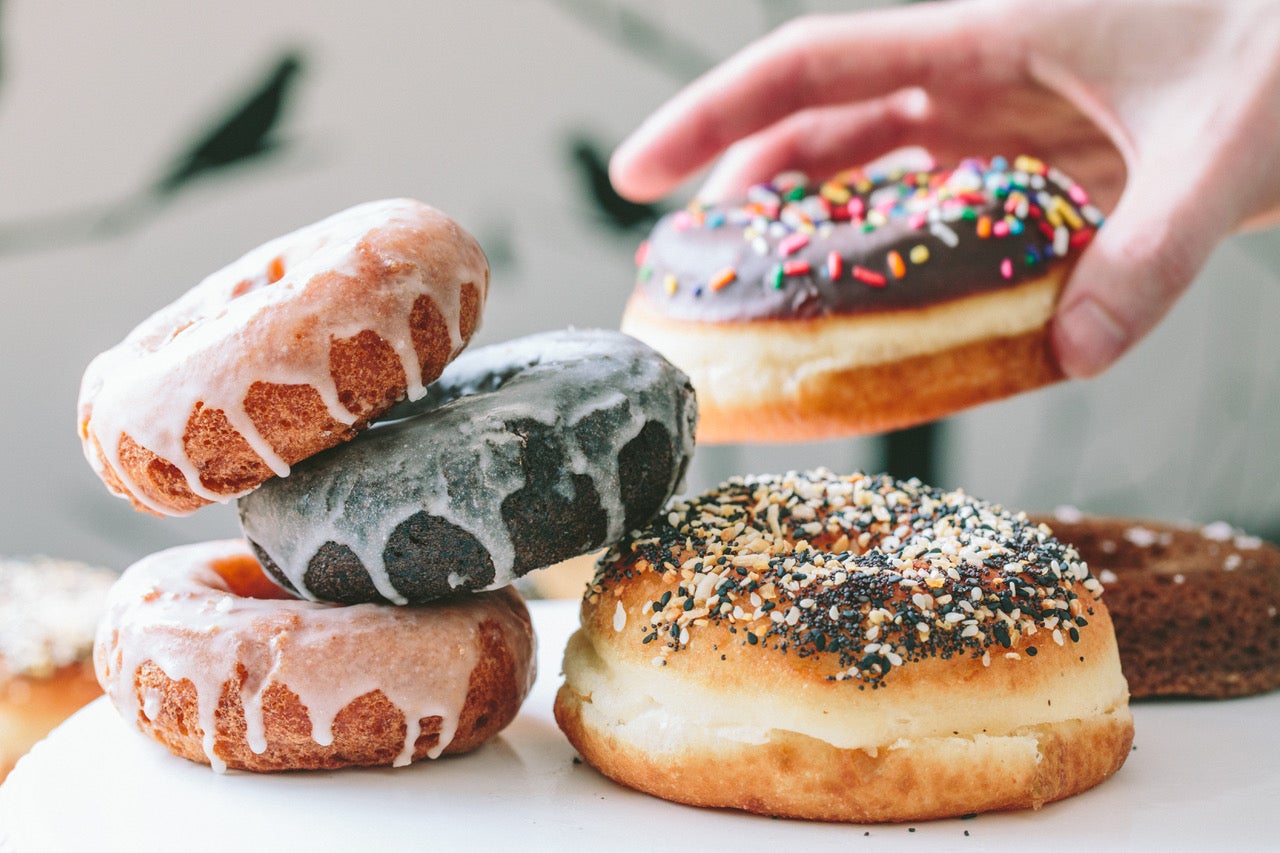 The doughnut spot's eighth location opened at the end of April, a few weeks after High Street Place's grand opening. All of your favorite sweet treats are on the menu as expected, including some top picks detailed below.
Menu highlights: If you're new to Blackbird, two doughnuts worth trying are The Blackbird, a traditional vanilla bean cake with vanilla glaze; and the Everything Bagel, a sweet and savory mashup made with a fluffy brioche base, cream cheese filling, and topped with everything bagel spice.
Bubble Bath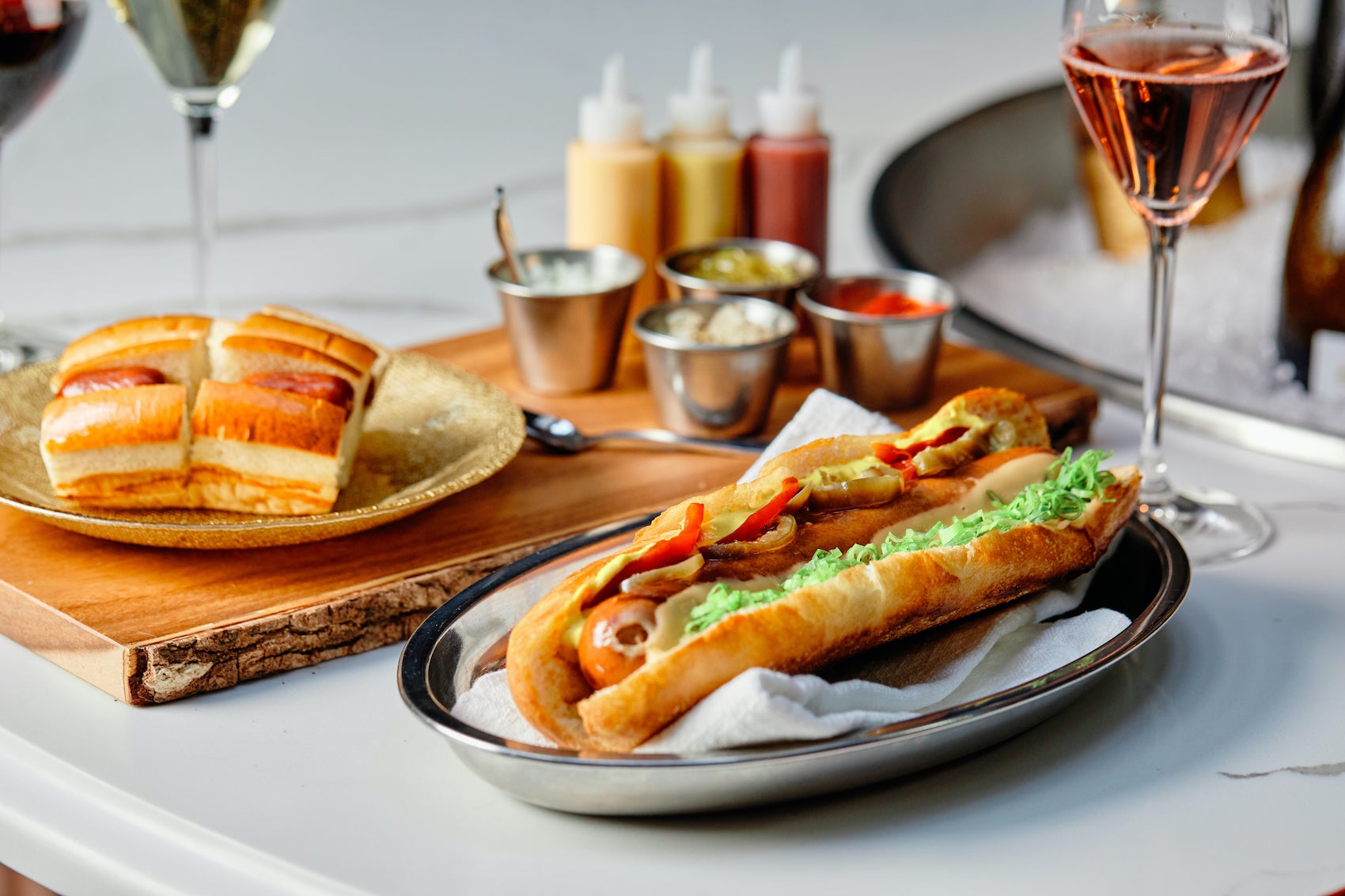 True to Faison's style, the 13-seat Champagne-focused bar Bubble Bath marries high and low cuisine. Sitting above the bar are Morton's Steakhouse-inspired wine lockers, where guests can store their purchased bottles — or allow a friend to stop by and enjoy a glass on their tab. To pair with the bubbly, Faison is dishing out popcorn and gourmet hot dogs, with the latter showcased by a hot dog roller built into the bar that wouldn't be out of place at your local 7-Eleven.
When asked about the concept, Faison noted that her restaurants marry a "fun-first" concept with top-notch hospitality. Plus, she loves hot dogs.
"I'm a hot dogs and popcorn fanatic," Faison said. "I thought, OK, can we do a champagne-focused wine bar with hot dogs and popcorn? It turns out we can."
Menu highlights: Around the corner you'll find a black Moët & Chandon Champagne vending machine, which sells mini bottles of Imperial Brut via gold tokens purchased at the bar.
Daiquiris & Daisies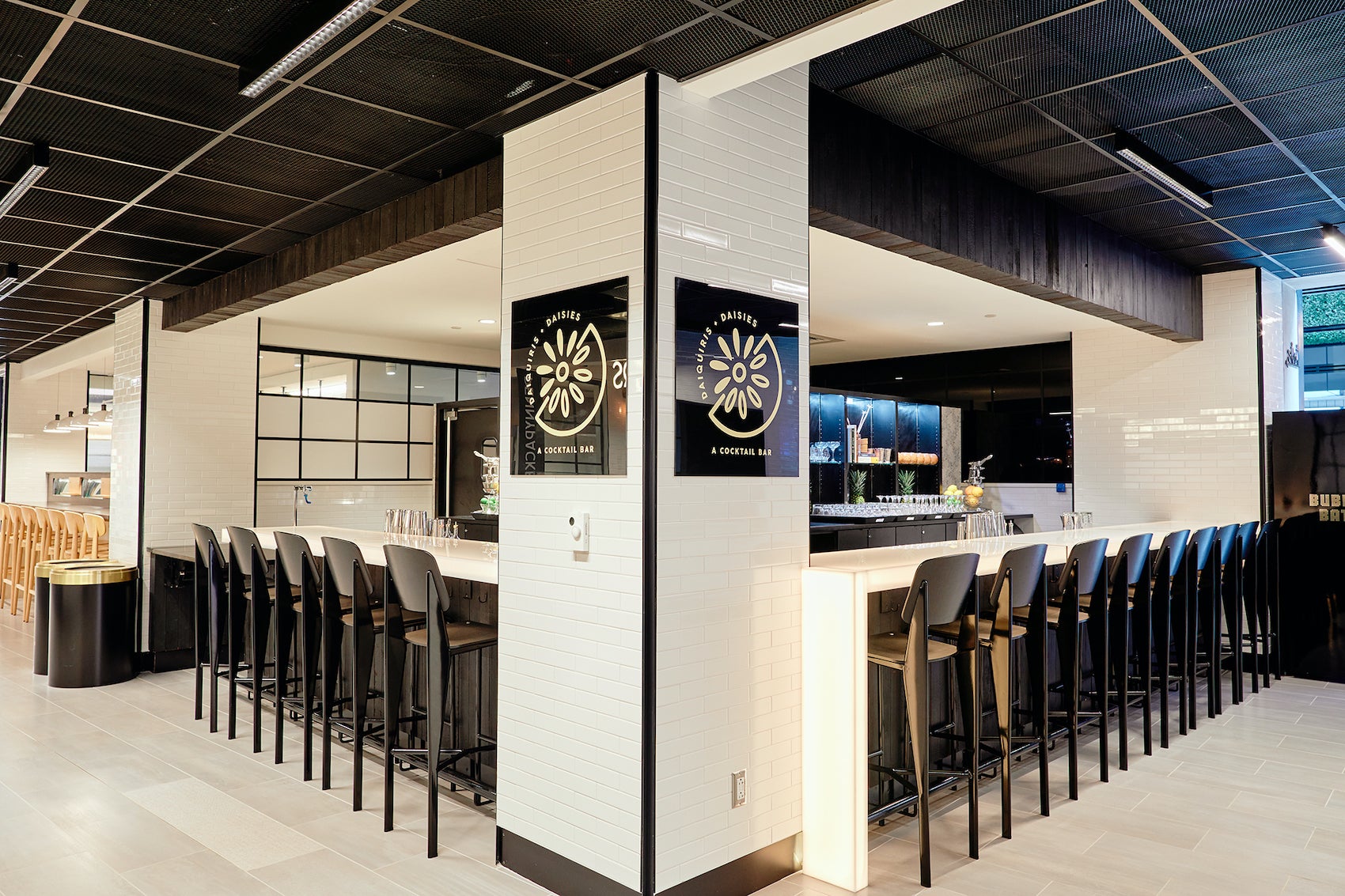 Swisher and co-owner Joseph Cammarata are industry veterans, helping build bar programs at spots like backbar, jm Curley, and Hojoko. At Daiquiris and Daisies, the pair will offer intriguing riffs on classic cocktails, hoping to expand guests' palates.
A warm yellow light illuminates the bar top, which pairs nicely with the top-of-the-menu Pineapple Daiquiri, made with Plantation O.F.T.D. Rum, pineapple, and lime.
The bar will always have three specialty non-alcoholic cocktails on the menu as well.
"We're going to put as much thought and effort into those as the other drinks on the menu," Swisher said. "We want everyone regardless of whether they're imbibing or not to be able to sit down and have an interesting drink."
Menu highlights: Try the Centennial Old Fashioned, a drink that combines funky Jamaican rum and smoky scotch with a banana cordial, root beer, and absinthe.
Dive Bar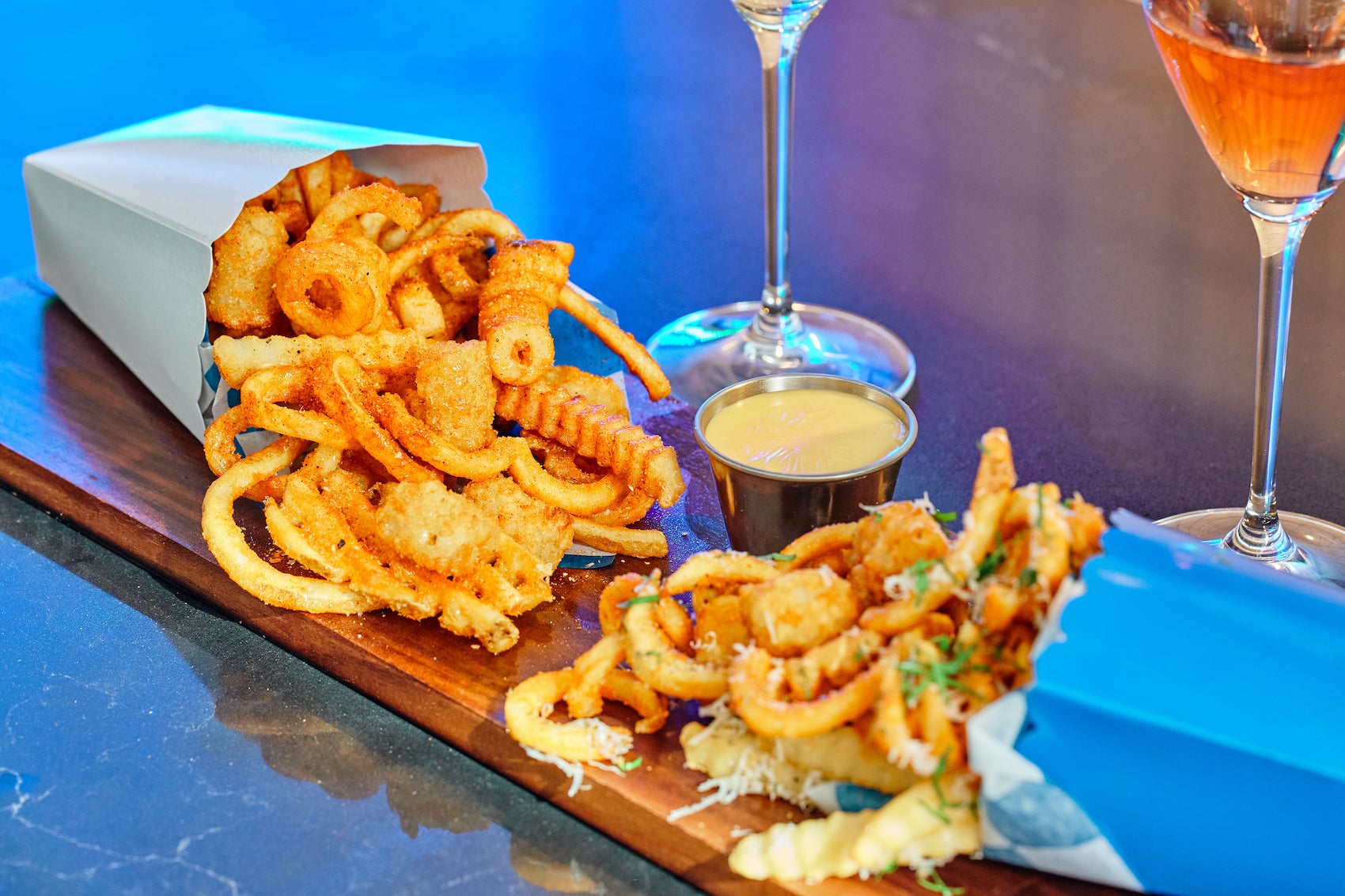 Faison summed up the menu of Dive Bar as "Southern Gulf tradition meets classic Coastal New England," using her time spent living in New Orleans as a way to spice up the standard New England seafood menu.
You'll still be able to get a cup of chowder (dubbed Pilgrim Chowdah), fresh catch raw bar standbys, and your choice of cold or hot lobster rolls. You'll also find a Crispy Shrimp Po' Boy (served on a buttered roll with crispy Gulf shrimp, LTO and Old Bay-o) and Supahfries, a medley of fried goodness (curly fries, crinkle-cut fries, waffle fries, tater tots, and onion rings) all stuffed into one bag.
Menu highlights: After 4 p.m., guests can order Hot Rocks: shucked, smothered and roasted oysters served with a choice of chorizo butter or spicy garlic butter.
The Farmacy Cafe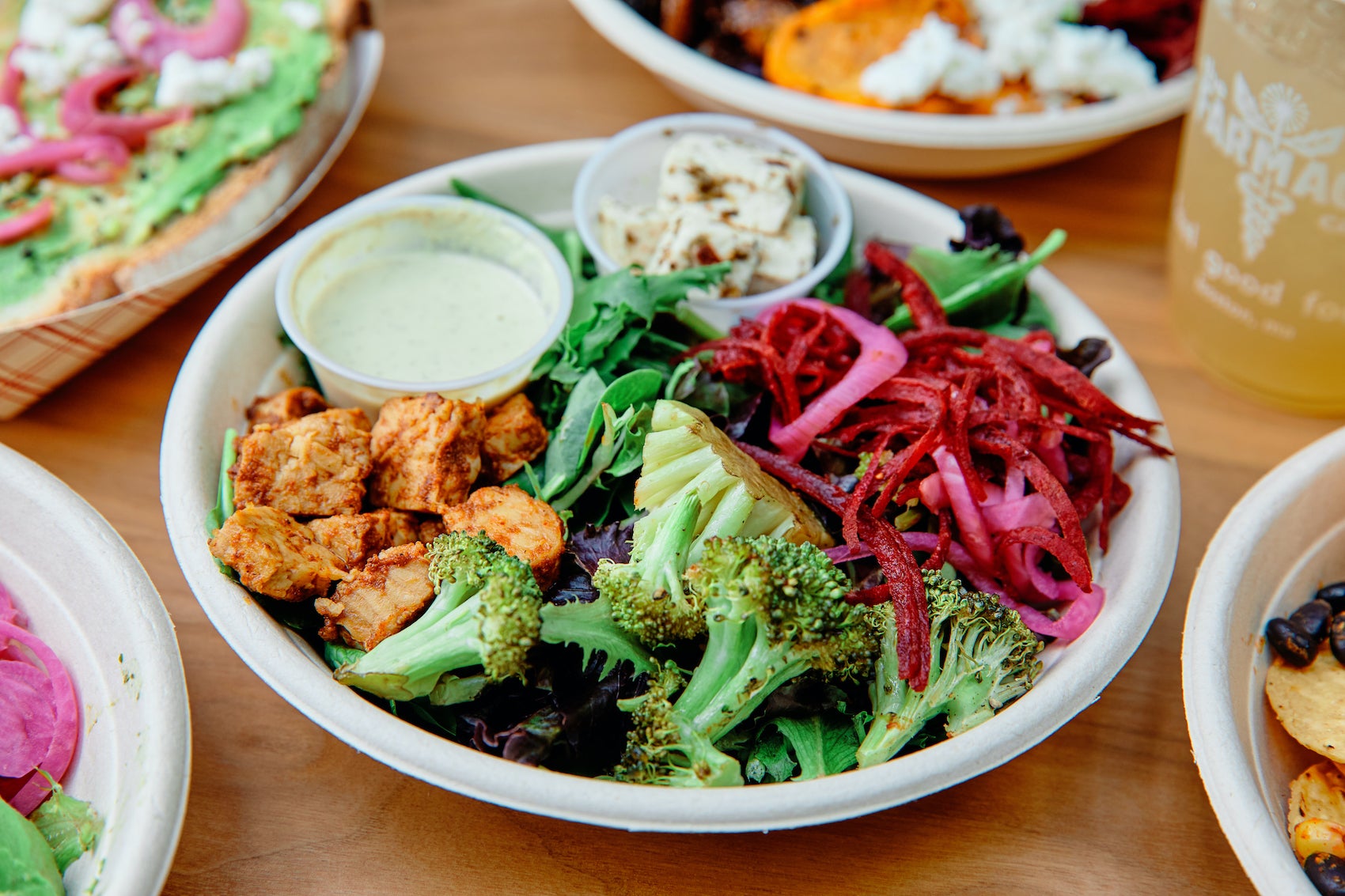 Making the jump across Fort Point Channel is The Farmacy Cafe, an organic cafe that began by serving smoothies and bowls out of a Seaport shipping container. With plenty of expected lunchtime traffic from the office-workers above, Farmacy will have plenty of healthy salad and grain bowl selections on hand.
Menu highlights: From Farmacy's "Naughty" waffles menu, try out the Alosha, served with cashew queso, black bean, pickled onion, jalapenos, and red pepper sauce.
Fuji at High Street Place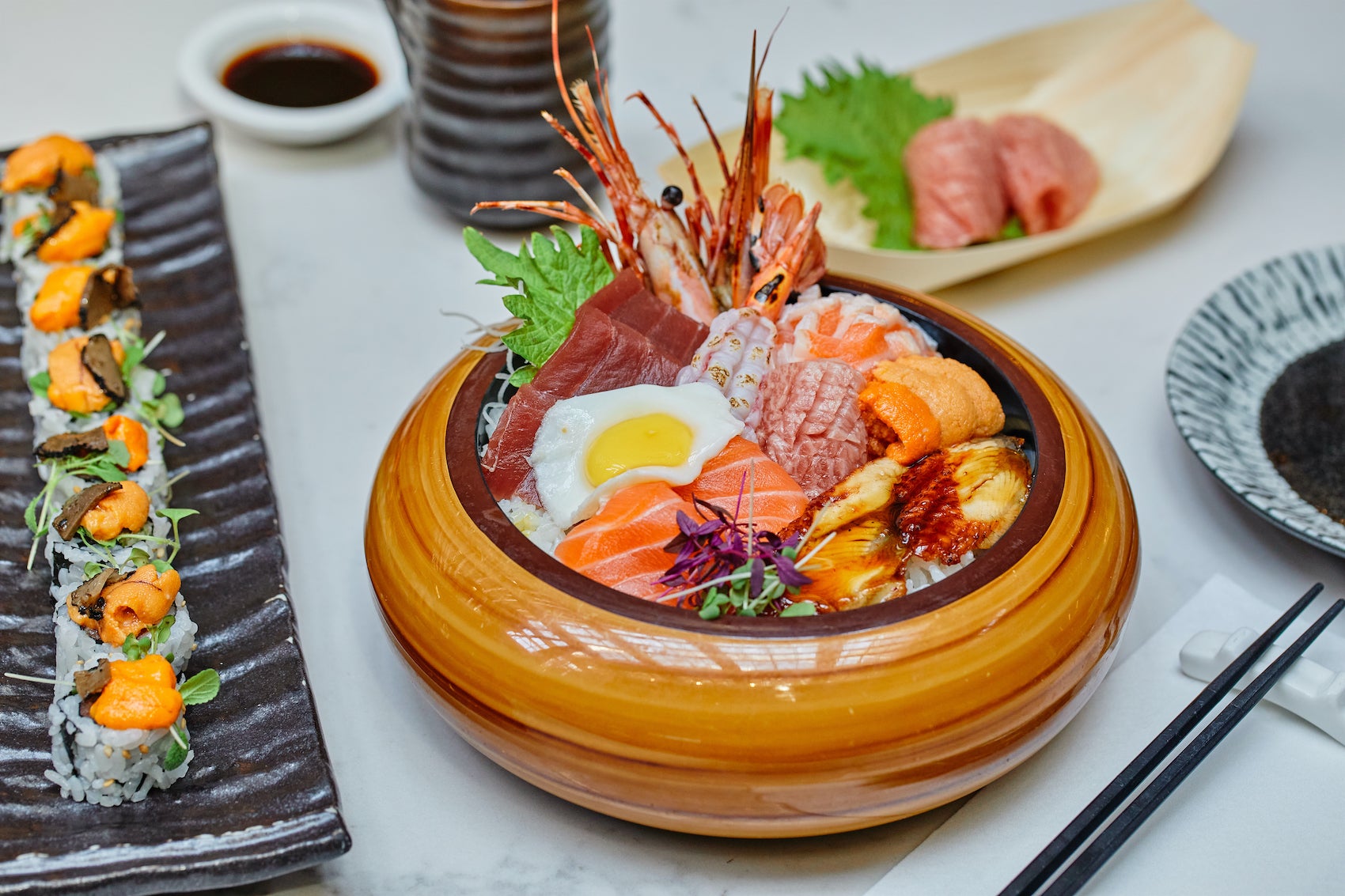 Fuji will open its ninth location at High Street Place, bringing a blend of some of the best-selling items from its other locations, as well as some specialty items. CEO Jimmy Liang has also sourced a number of Japanese sake, beer, and whisky options for the menu, which range from affordable to high-end.
Menu highlights: Go with the namesake and grab the High Street Roll, which will be available exclusively at the food hall. The roll features tuna belly, salmon belly, sea urchin, micro greens, cucumber, fresh truffle, truffle oil, and black pepper sauce.
Gorgeous Gelato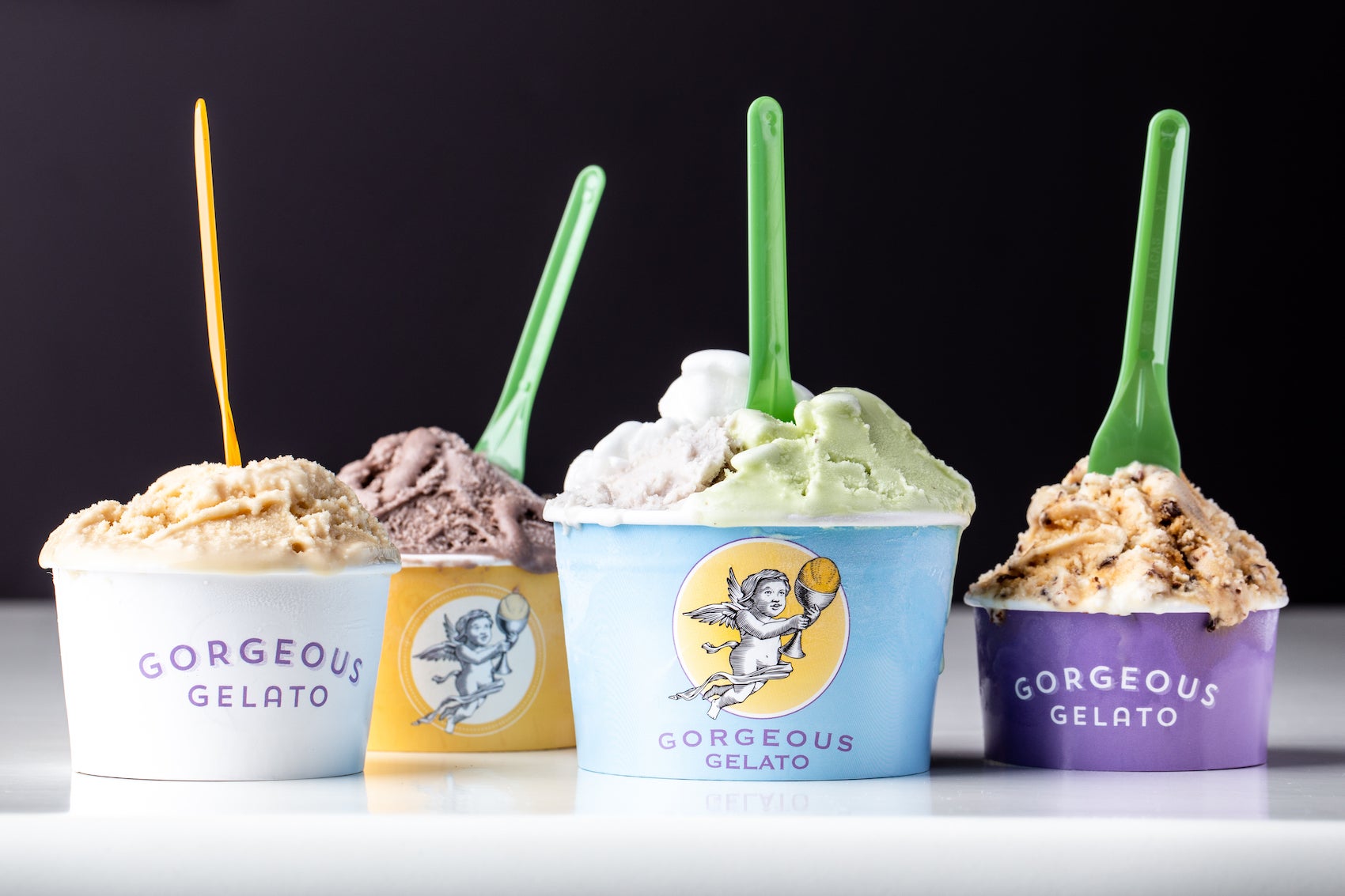 Building on the success of its location in Portland, Maine, this gelateria from Milan natives and married couple Donato Giovine and Mariagrazia Zanardi will offer gelato in new and inventive ways.
"Almost 40 percent of our visitors in Portland were from Boston," Giovine said. "So many times, we had Bostonians tasting our gelato and saying we had to come [to Boston]. We were very careful about choosing a second location, but when we walked into this space, all we could say was, 'Wow.'"
Beyond ordering a traditional cup of hand-picked gelato free from artificial sweeteners, guests will also be able to try gelato-based cocktails, three different flavors of Gelato Cannoli, or order a Gelato Panini, in which a warm doughnut is topped with your gelato flavor of choice.
Menu highlights: Be sure to try a scoop of the signature Gorgeous gelato, a blend of chocolate and caramel in a vanilla base.
Gracenote Coffee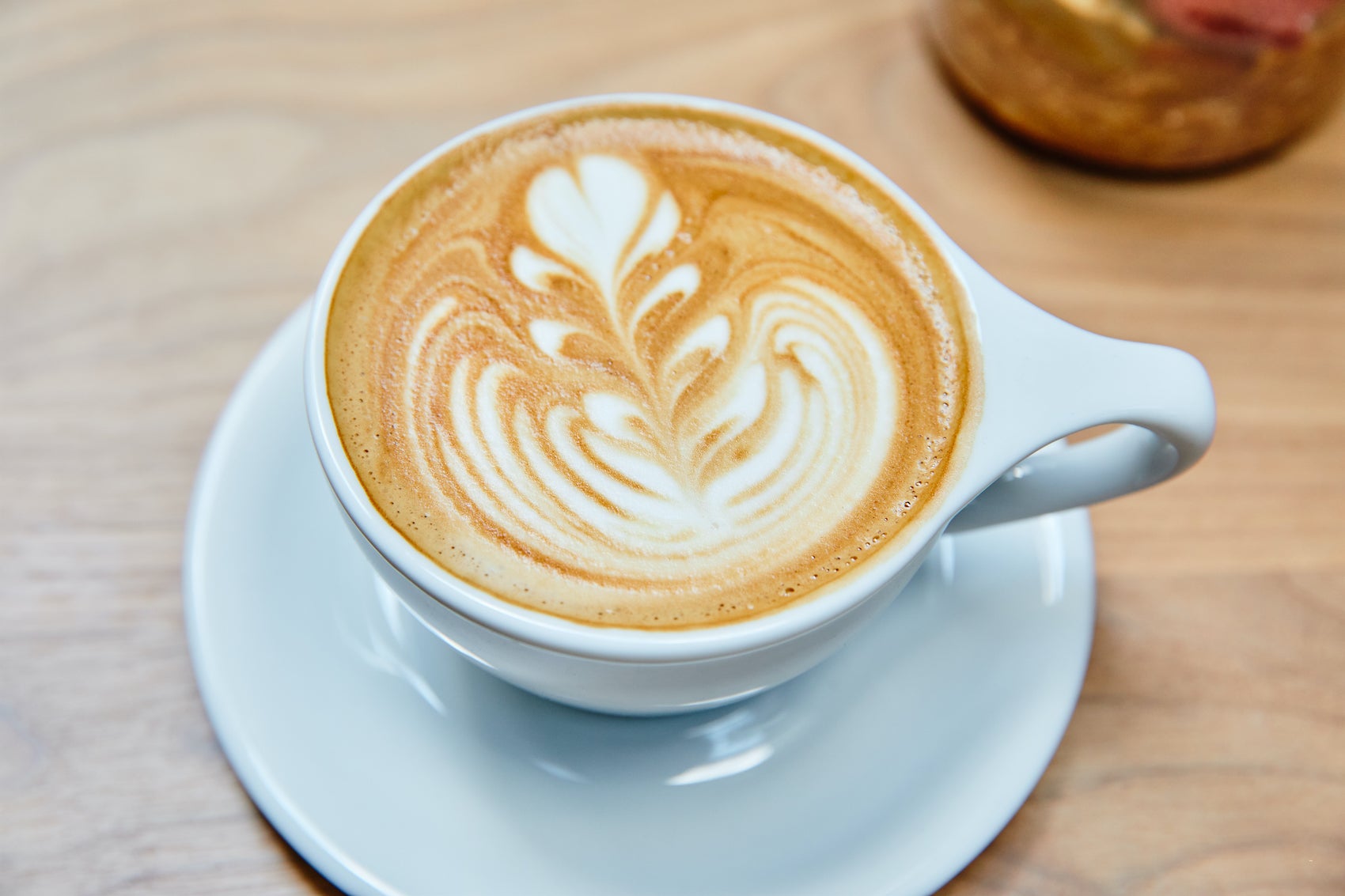 For the experience of an afternoon in Italy, follow up your gelato with an espresso from Gracenote, which opens its second location only a few blocks away from its current Lincoln Street home. Beyond its usual selection of espresso drinks, seasonal specialties and teas, Gracenote will also sell wines and spiked coffees, adding to High Street Place's overflowing alcohol selection.
Menu highlights: The cafe's menu includes Assam tea from India, which is brewed with malt and dried fruits and offers a floral, woody taste.
Haley Jane's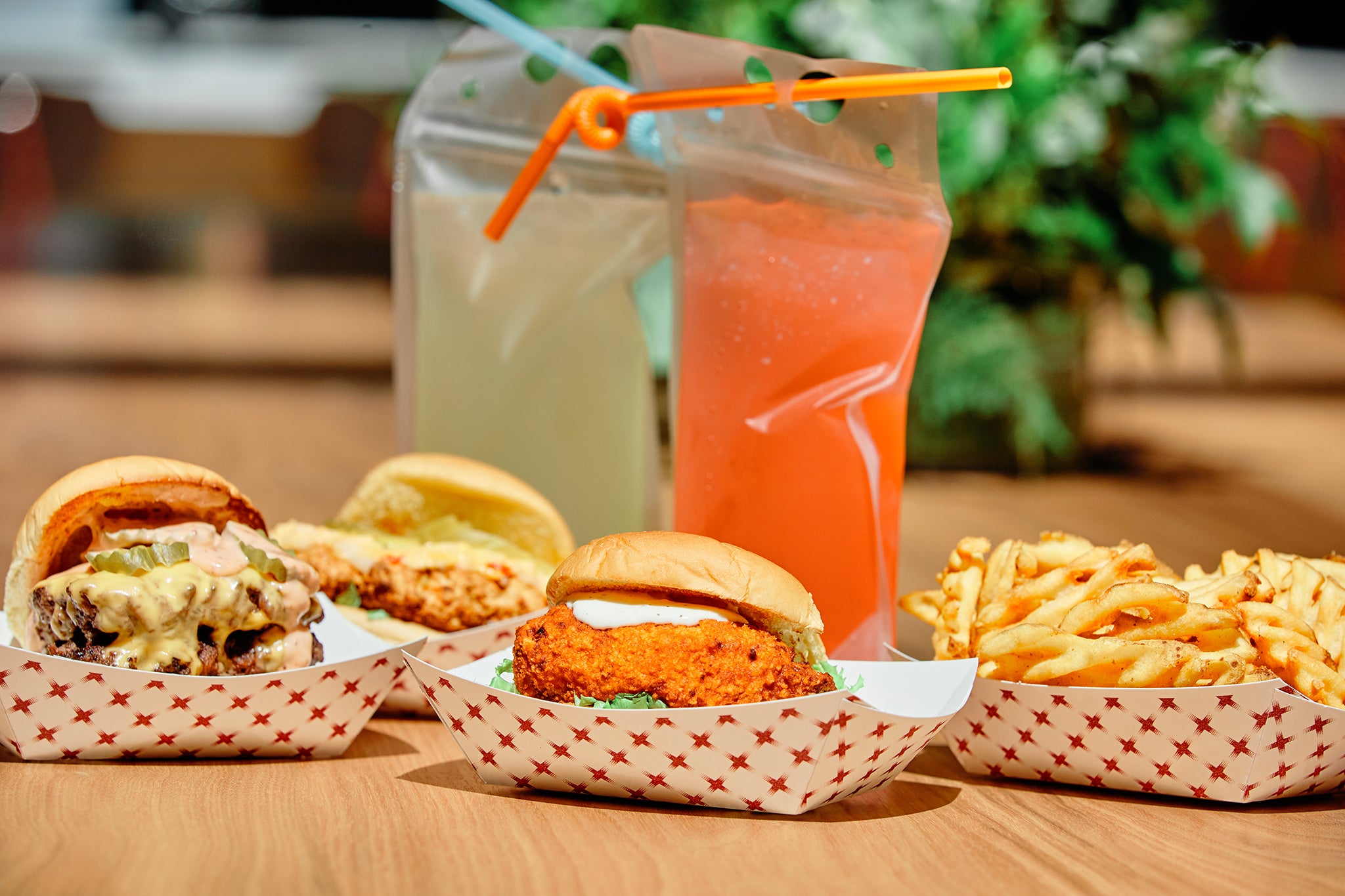 Burger-and-fries spot Wheelhouse, which also has a High Street Place location, is opening its own fried chicken concept, thanks to the success of its Thursday fried chicken sandwich special. Haley Jane's opening day menu includes eight fried chicken sandwiches, including the Nashville-style Smashville, the buffalo-flavored Bills Mafia, and the Chicken Pad Thigh, served with Thai chile peanut crunch and rooster aioli.
Menu highlights: Stop by on the weekends for chicken and waffles or an order of wings, which will be available in rotating flavors.
Hum'Oveh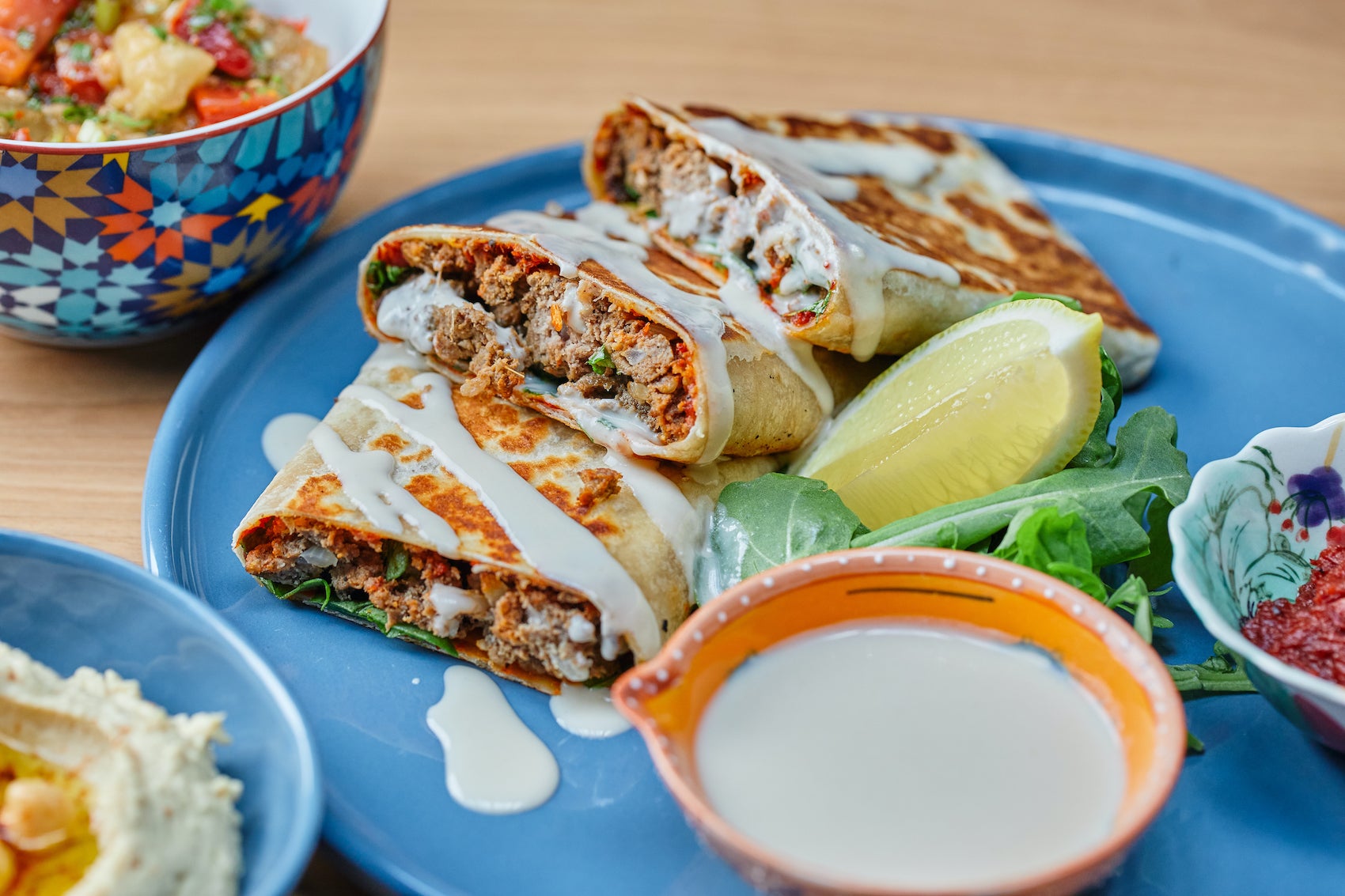 Alongside the many established restaurant brands are new concepts like Hum'Oveh, a Middle Eastern street food stand that offer entrées and paninis stuffed with Middle East flavor.
Menu highlights: Hum'Oveh's Lavash Toasties resemble quesadillas, and are stuff with fillings like spiced beef, slow-roasted chicken, or grilled cauliflower.
Kutzu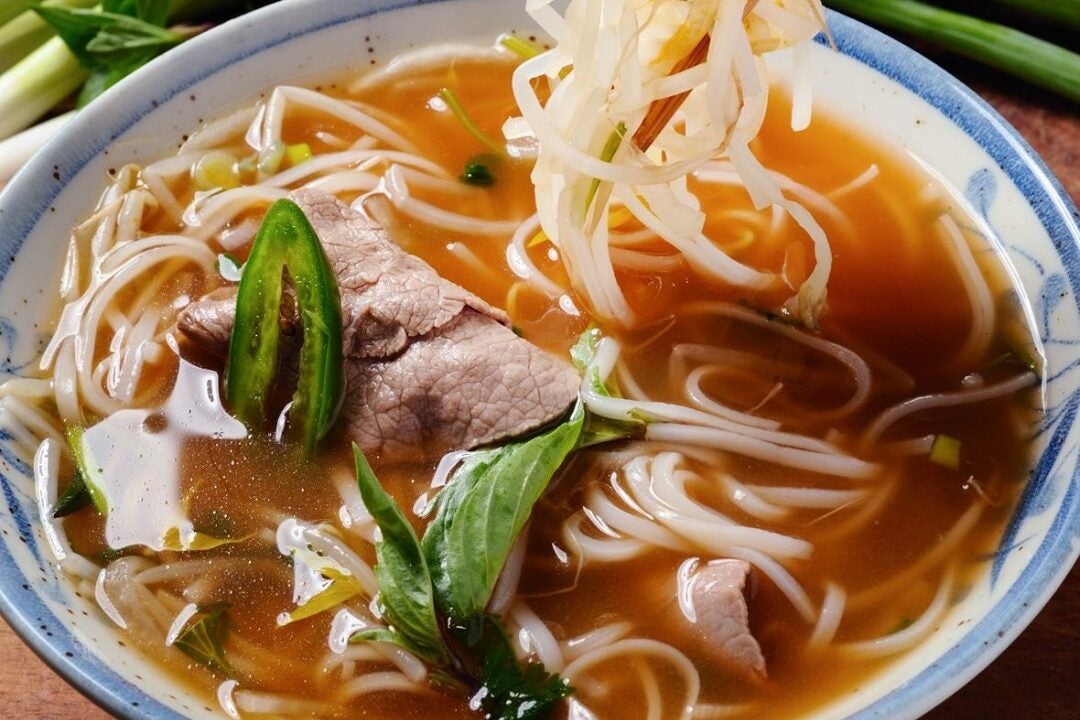 Another new concept for High Street Place is Kutzu, a noodle-centric Asian fusion restaurant that offers dishes inspired by Southeast Asia, Vietnam, and Korea.
Menu highlights: Kutzu's 'Pho-Men' bowls, which can be served with Vietnamese Chicken and Korean Grilled Beef, meld the tastes of Pho and Ramen in one bowl.
Mamaleh's Delicatesan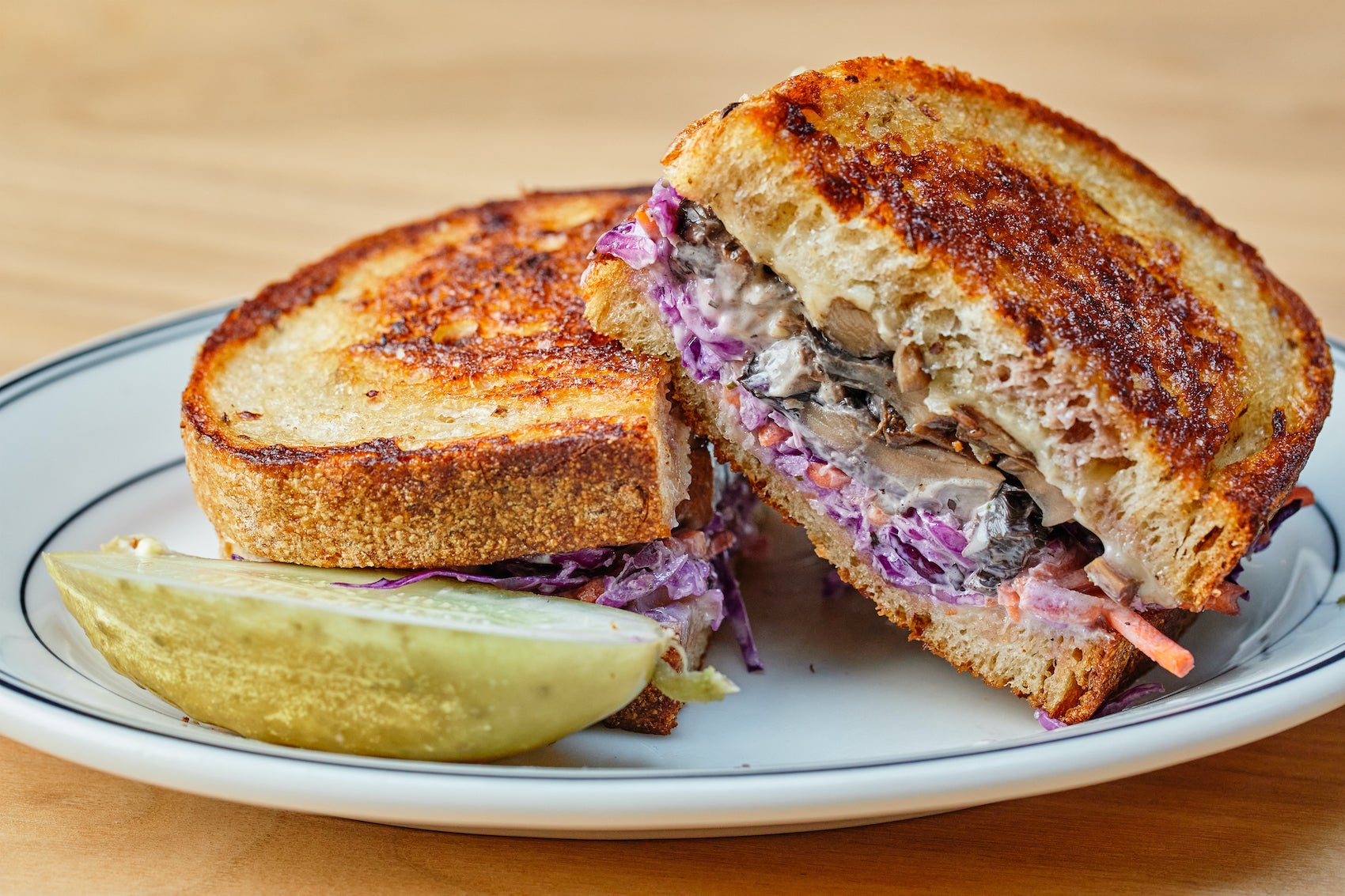 The New York Jewish deli comes to Boston with Mamaleh's, with its High Street Place location joining previously opened restaurants in Cambridge and Brookline. Open for breakfast, lunch, and dinner (until 8 p.m.), you can order all the lox and pastrami your heart desires.
Menu highlights: For breakfast, try the L.E.O.: lox, eggs, and caramelized onions on a challah roll with dill mayonnaise.
Mike & Patty's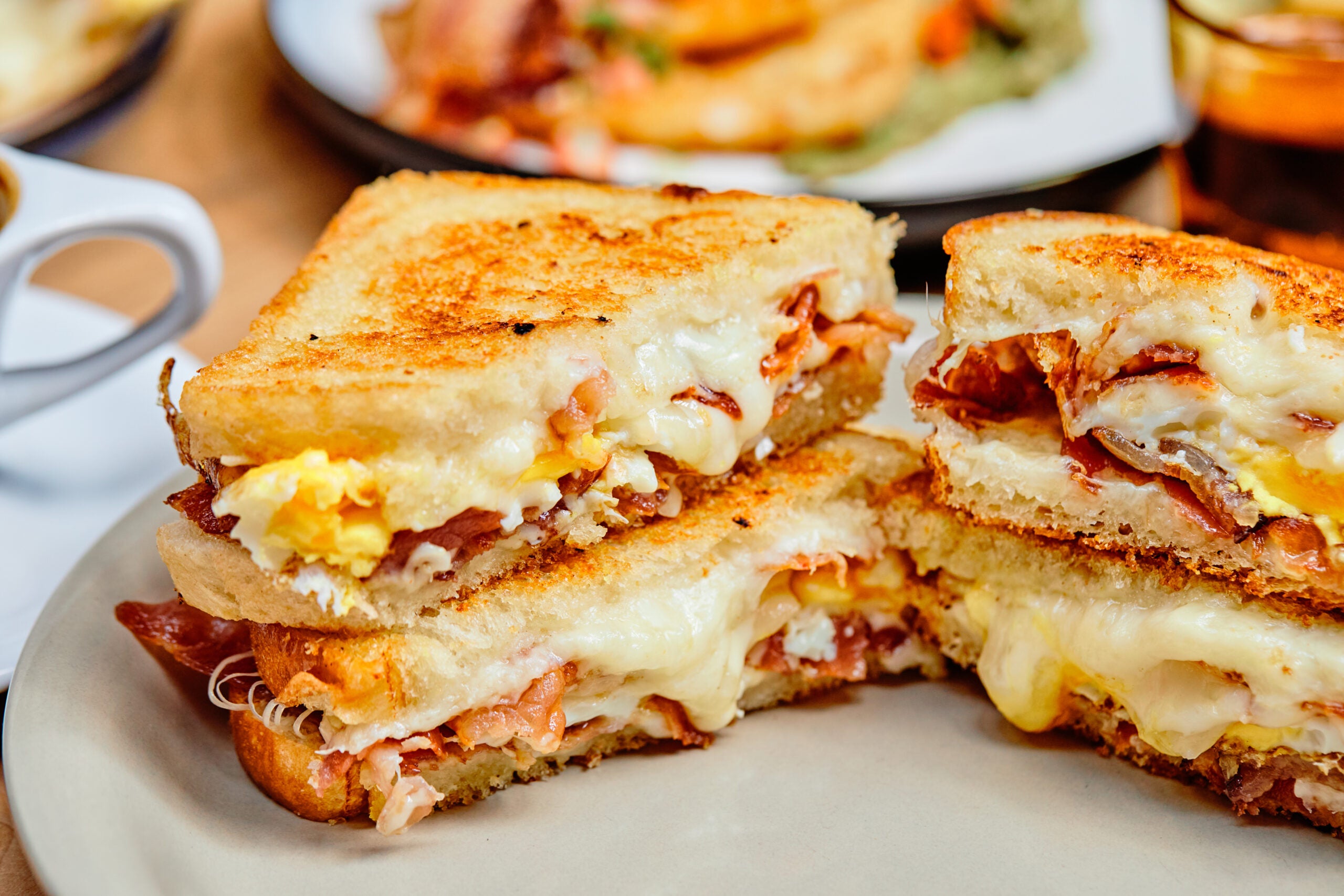 Mike & Patty's has built a big reputation from a small space, gaining plaudits for savory breakfast sandwiches made in a tiny brick-and-mortar in Boston's smallest neighborhood, Bay Village. Following the opening of a second mini-location in Somerville's Bow Market, Mike & Patty's will bring their loaded sandos to High Street Place.
Menu highlights: Try The Fancy, made with two fried eggs, bacon, cheddar, avocado, red onions, and house mayo on multigrain bread.
Mother Juice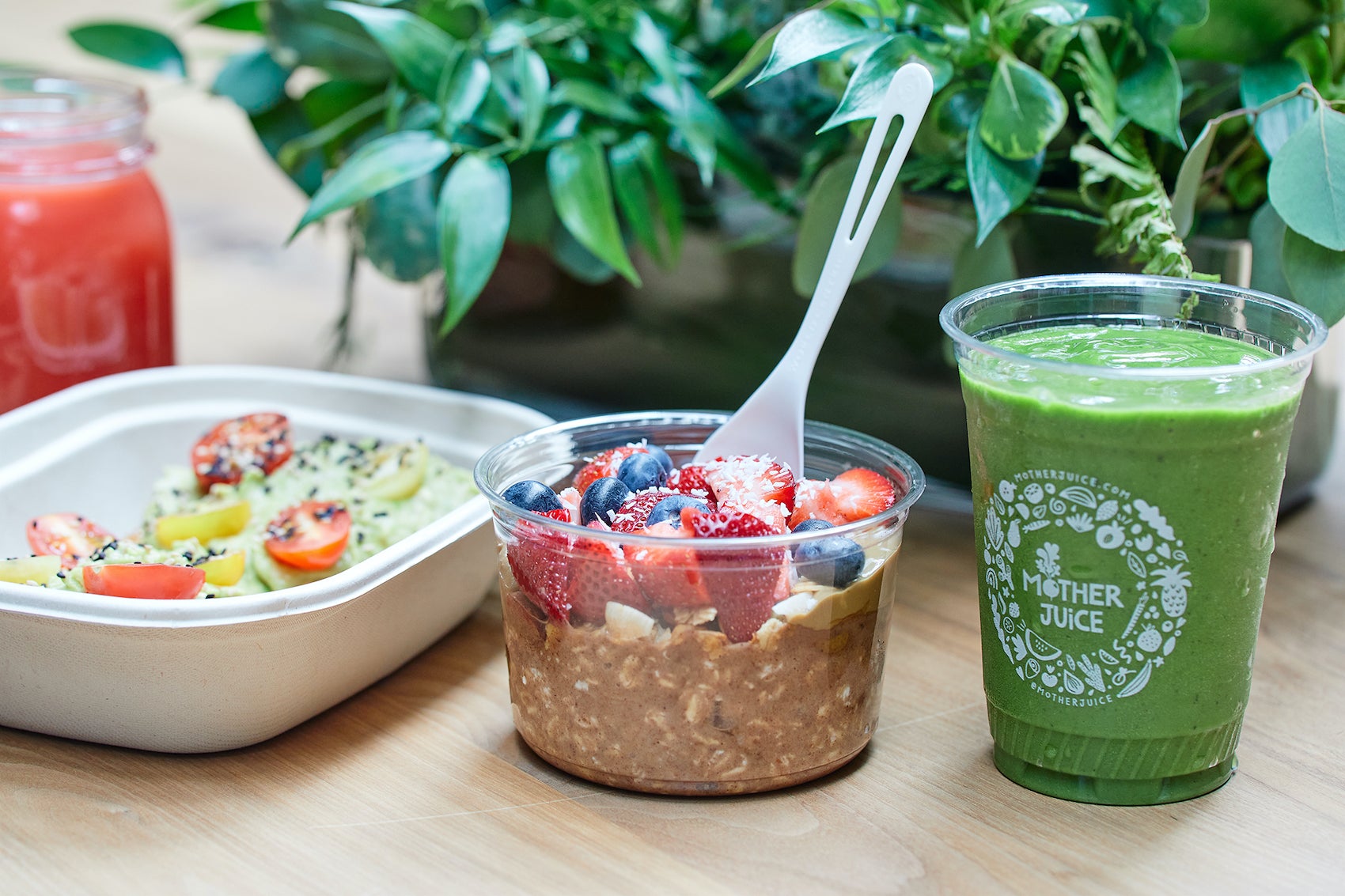 Go green with Mother Juice, which will be opening its fourth Boston-area location since debuting in 2014. The cafe was ahead of the game when it comes to healthy juices, and in subsequent years has added smoothies, health shots, breakfast bowls, and more to the menu.
Menu highlights: For a non-caffeinated pick-me-up, try the Kale Yeah Juice, made with organic kale, spinach, celery, cucumber, apple, pineapple, mint, and ginger.
Newburyport Brewing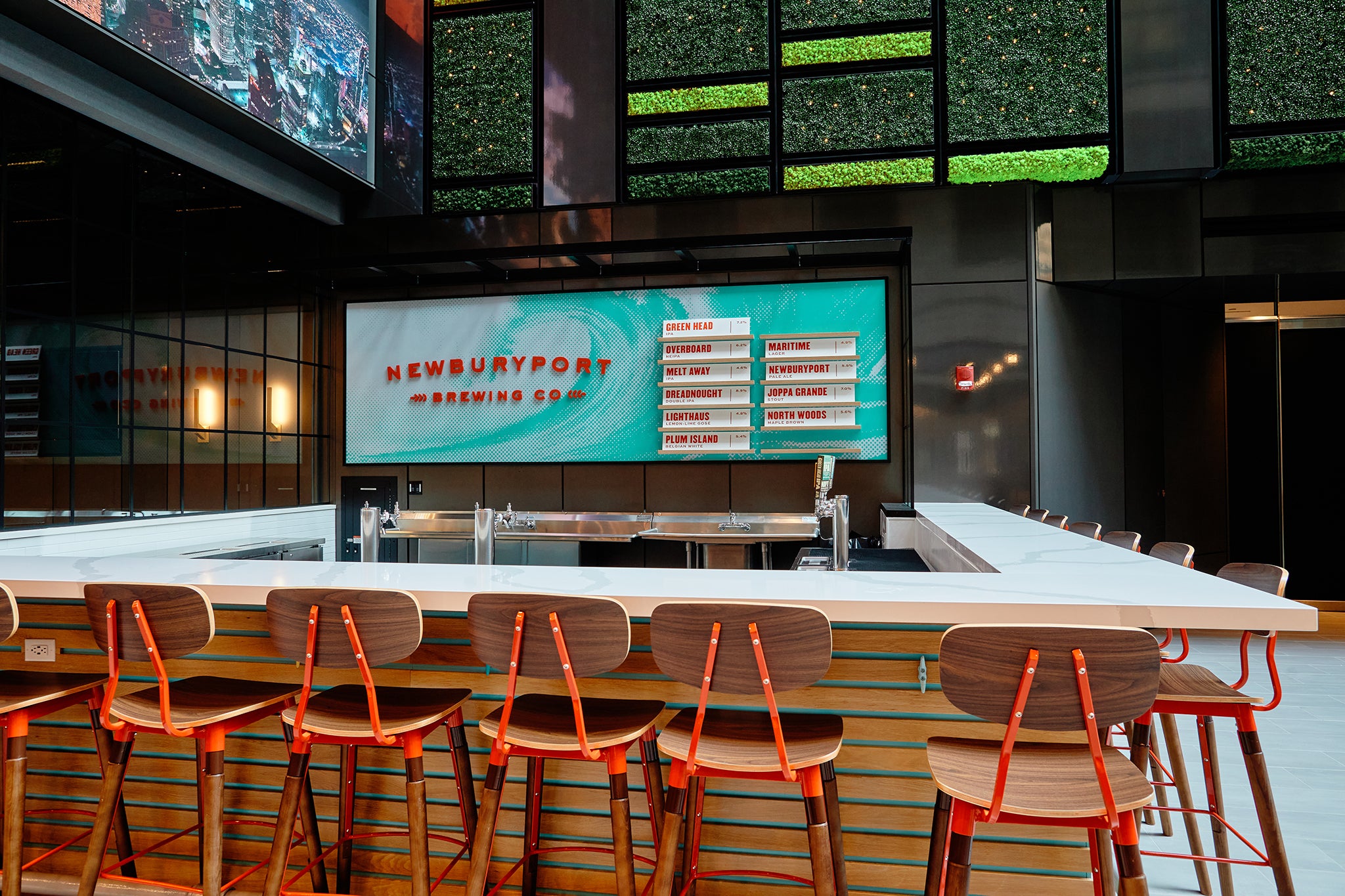 Sitting under a giant television screen at the far end of High Street Place's central atrium is Newburyport Brewing, which will be operating 12 taps in what promises to be a solid sports-watching spot.
With seemingly every local brewery vying for space in Boston proper via pop-ups, beer gardens, or taprooms, Newburyport Brewing founder Chris Webb said the opportunity to be a centerpiece at High Street Place was too good to pass up.
"Everybody wants a piece of Boston," Webb said. "Newburyport is a destination, a seaport town. People know about it as a place to visit. But to have a hub, a central spot in Boston where people can come and try our beer, is a huge opportunity for us."
Menu highlights: The brewery will debut a signature High Street Double IPA for the opening, which will only be available at the food hall.
North East of the Border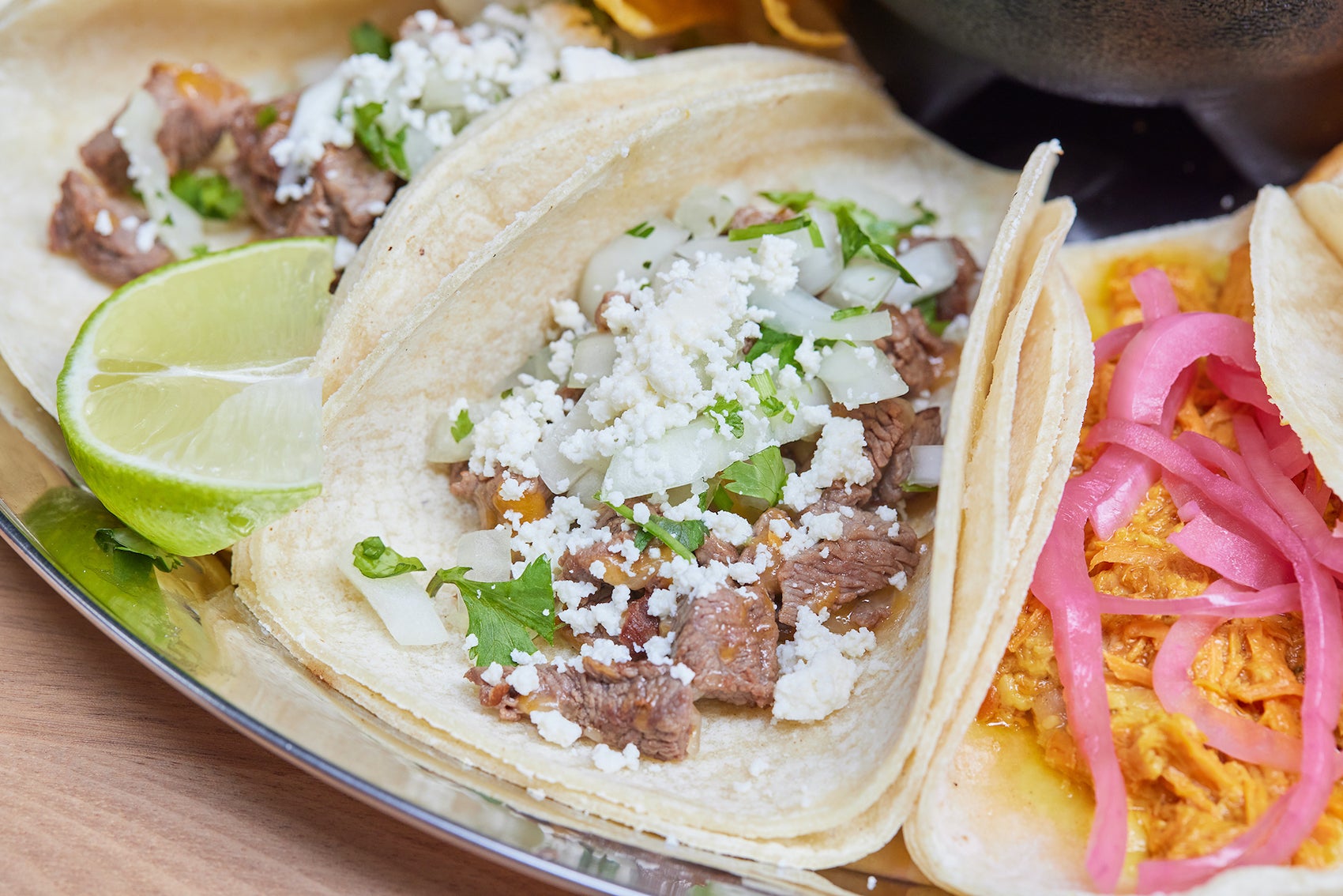 Operating a food truck frequently parked on the nearby Rose Kennedy Greenway, North East of the Border should be familiar to plenty of Financial District workers as it opens its first brick-and-mortar location. All of your favorite taco varieties will be on the menu, and like most of the vendors at High Street Place, alcoholic beverages will also be available, in the form of sangria and frozen margaritas.
Menu highlights: The Baja Fish Tacos, made with beer-battered white fish topped with a cilantro slaw and chipotle cream sauce in a corn tortilla.
Pennypacker's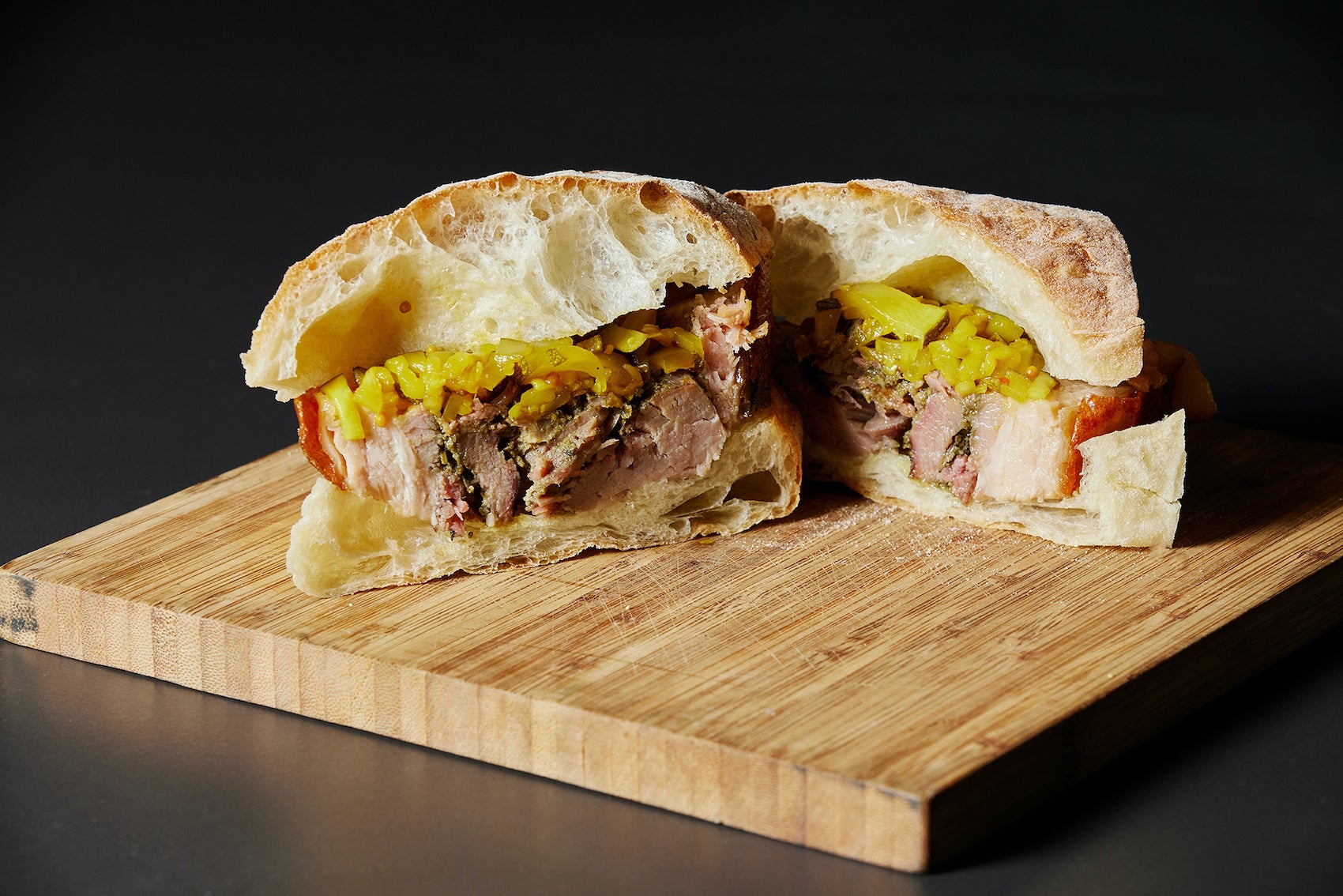 Somerville residents have flocked to Magoun Square since Pennypacker's moved into the neighborhood seven years ago, with the sandwich spot specializing in porchetta, a skin-on pork marinated in a mixture of fennel, garlic, and rosemary and slow-roasted. While Pennypacker's food trucks have been a frequent sight around Boston, High Street Place will be its first brick-and-mortar in the city.
Co-owner Kevin McGuire said the new location will allow for experimentation outside of the sandwich realm, too.
"We'll have everything from lunch to after-work snacks, salads, and take-home meals," McGuire said. "We're trying out plates of roasted meats for catering-type spreads as well."
Menu highlights: The Porchetta Sandwich, served on a house ciabatta roll with broccoli rabe, onions agrodolce, or seasonal mostarda, is a must-try.
Tenderoni's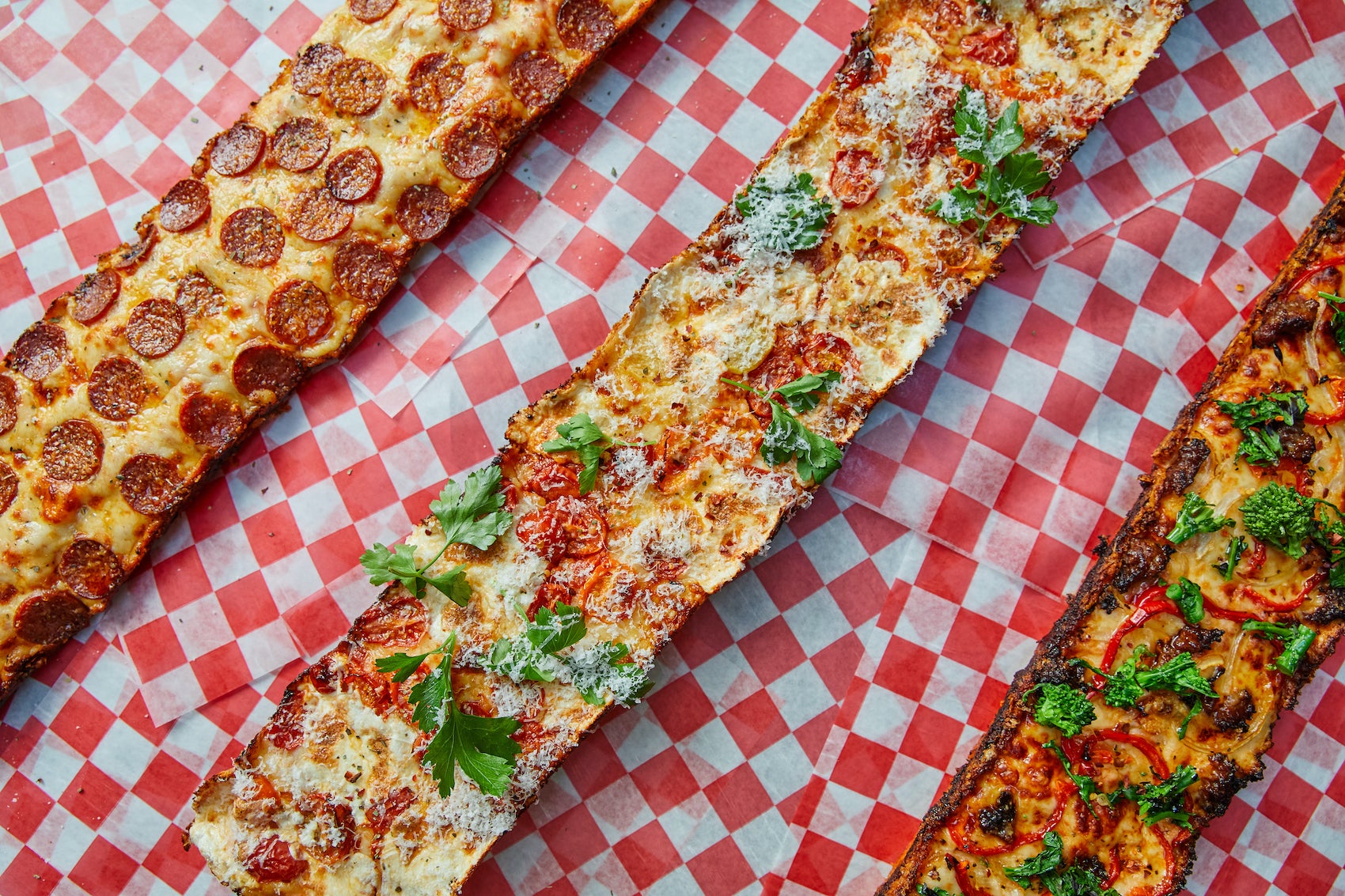 Faison's third and final High Street Place spot can be found just to the right of the main entrance, with decor that wouldn't be out of place at a 1980s Pizza Hut. Fittingly, Faison says that she conceptualized Tenderoni's based on memories of earning free Pizza Hut coupons for reading books in school growing up.
"It's a little Detroit-style, but it's also got a little Pizza Hut vibe in the crust," Faison said of the 2 1/2 foot-long pizzas, which will be available in 12 varieties on opening day.
Also on the menu are salads, grinders, and both beer and wine, which can be carried into the central seating area.
Menu highlights: Faison said she didn't want to recommend any one dish, preferring visitors gravitate toward their own favorite. That said, we've got our eye on the signature Tenderoni pie, made with a blend of fontina and mozzarella cheeses, red sauce, and extra crispy 'roni cups.
Wheelhouse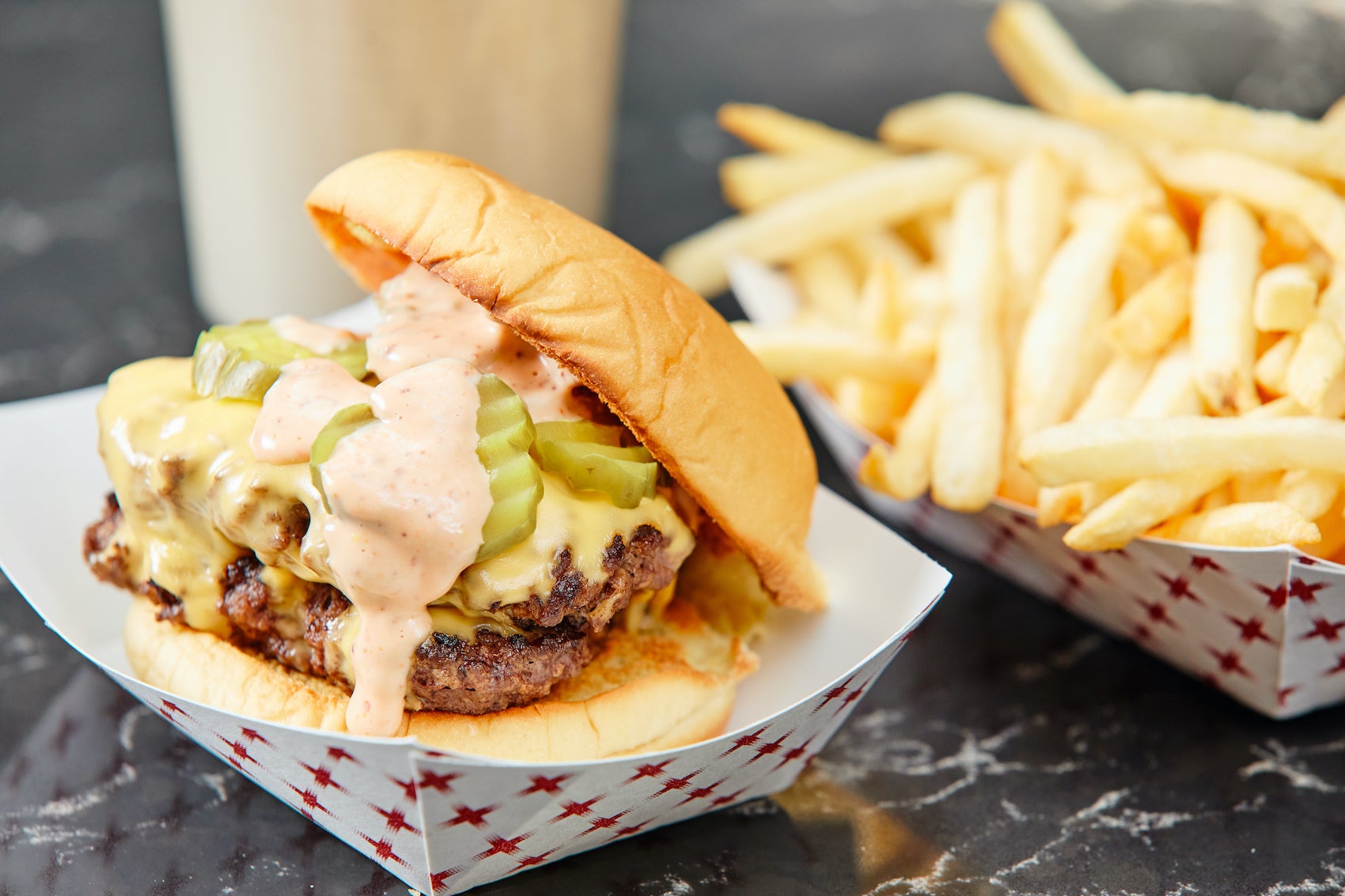 After closing its other Financial District location in 2020, Wheelhouse is back at High Street Place with 11 signature burgers, one of which won Boston magazine's 2019 "Best of Boston" award. Along with burgers, Wheelhouse has a full breakfast menu and will be adding milkshakes — both regular and boozy "adult shakes" — to the menu.
Menu highlights: In the morning hours, definitely try the Breakfast Fried Rice, made with sausage and a sunny-side egg. For lunch and dinner, the award-winning Wheelhouse burger — made with house sauce, American cheese, chopped onions and pickles — is the go-to pick.
Sign up for The Dish
Stay up to date on the latest food news from Boston.com.