Restaurants
Back Bay's Lolita makes a splashy return
The restaurant reopened with a gigantic overhaul of the space.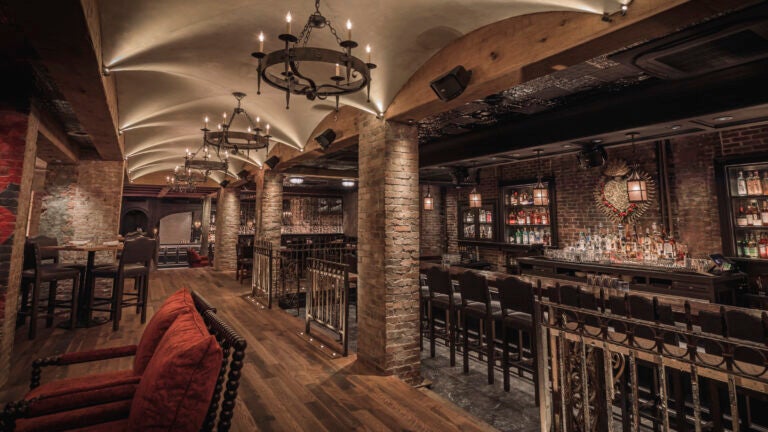 An extravagantly decked out nightlife destination has reopened in the Back Bay after a glamorous renovation.
The Mexican restaurant Lolita Cocina & Tequila Bar opened its doors to guests again after a two-and-a-half year closure and a $2.75 million redesign that pulled out all of the stops. On Dec. 28, the spot reopened, treating visitors to tacos and cocktails in a newly expanded space on Dartmouth Street. The lounge rejoins its sister location in Fort Point. CEO and managing partner at COJE Management Group Chris Jamison said that the renovation was well worth the cost—and the wait.
"It's been fantastic. There was a lot of pent up desire for us to reopen," Jamison said. He added, "people are excited to be back in a familiar space that's brand new, and corner to corner, there's something interesting and unique to look at."
The restaurant's main dining room, which has newly vaulted ceilings, leather couches, and cast-iron chandeliers from Mexico, seats 112 people and also features two primary bars. Lolita expanded into a 2,200-square-foot space formerly occupied by Ball & Buck, a men's clothing store, transforming it into an additional dining room and lounge that can hold 65 to 80 diners, also offering a mezcal bar. In addition, the expansion allowed for a private dining room that holds a 10-person wooden table and is influenced by "the style of the catacombs," according to a press release. The newer additions to Lolita's space will hopefully open by the end of the month, Jamison said.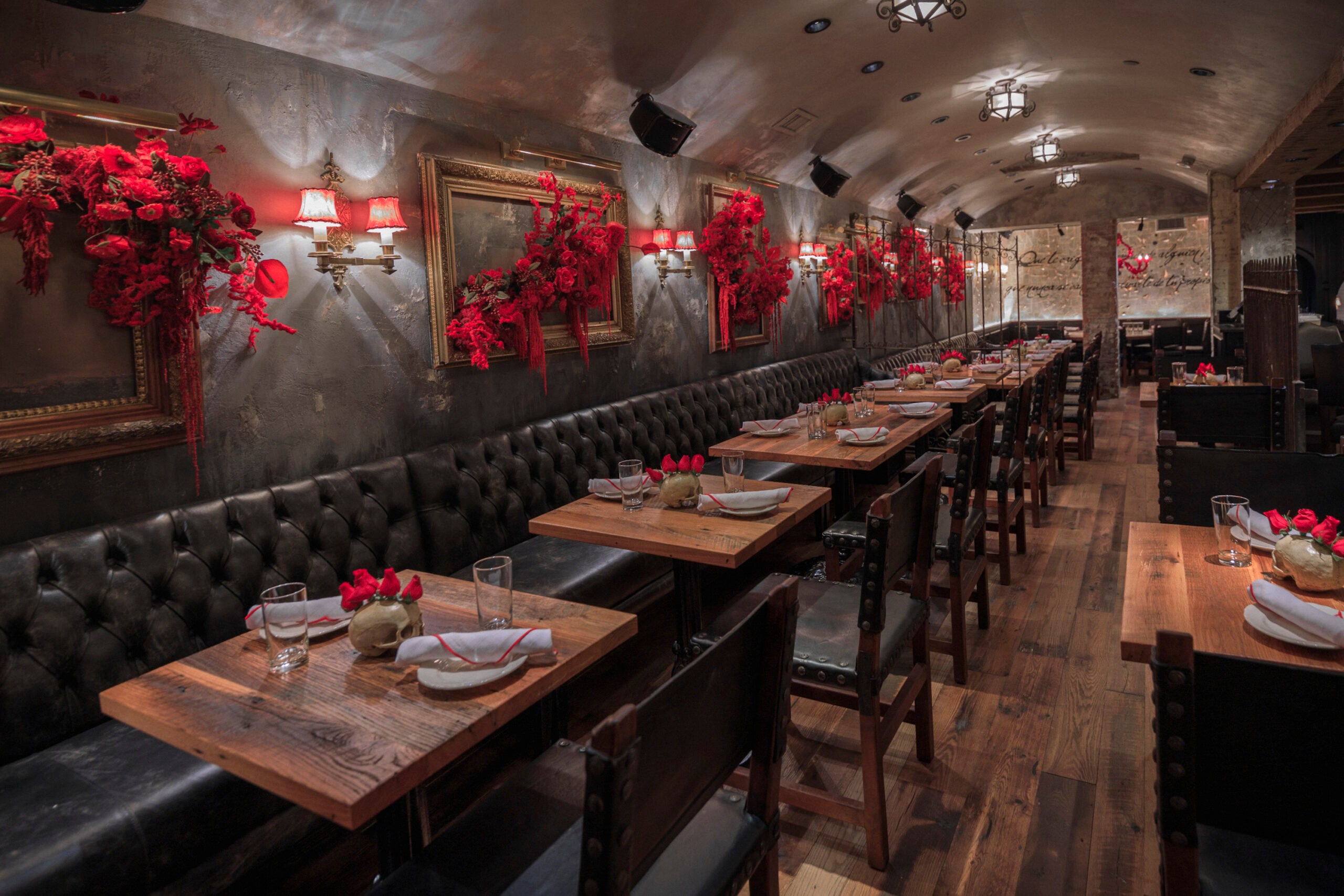 The renovations began in January 2021, following a pipe breaking in the building the previous summer, which resulted in a ruinous flood causing the restaurant to close for the second time during the pandemic. The project took two years to complete, and the team experienced the challenges of building during COVID. Knowing that the restaurant, which was the first that COJE opened in Boston, would need many repairs, Jamison said that management took advantage of the situation to redesign the whole space and "make it something special."
"Once we got into it, it became more than just fixing an insurance event. It became an opportunity to reintroduce the Lolita brand to Back Bay, more in line with what we could be proud of in the city today," Jamison said.
For guests interested in sipping on a creative cocktail, they can try the Golden Hour, made with vodka, passionfruit, aperol, and lemon, topped with butterfly pea flower. They can also indulge in the Abuelita Espresso Martini, featuring Abuelita chocolate. Tacos will be served, with fillings such as blackened mahi mahi and Brussels sprouts. You can also expect to dine on plates like the Chicken Guajillo Nachitos and Steak Sofrito Quesadilla.
Jamison said that he is optimistic about the reopening and that visitors will find what they're looking for.
"It's an exciting opportunity," Jamison said. "Not a lot of people get the chance to get a second bite at their first restaurant."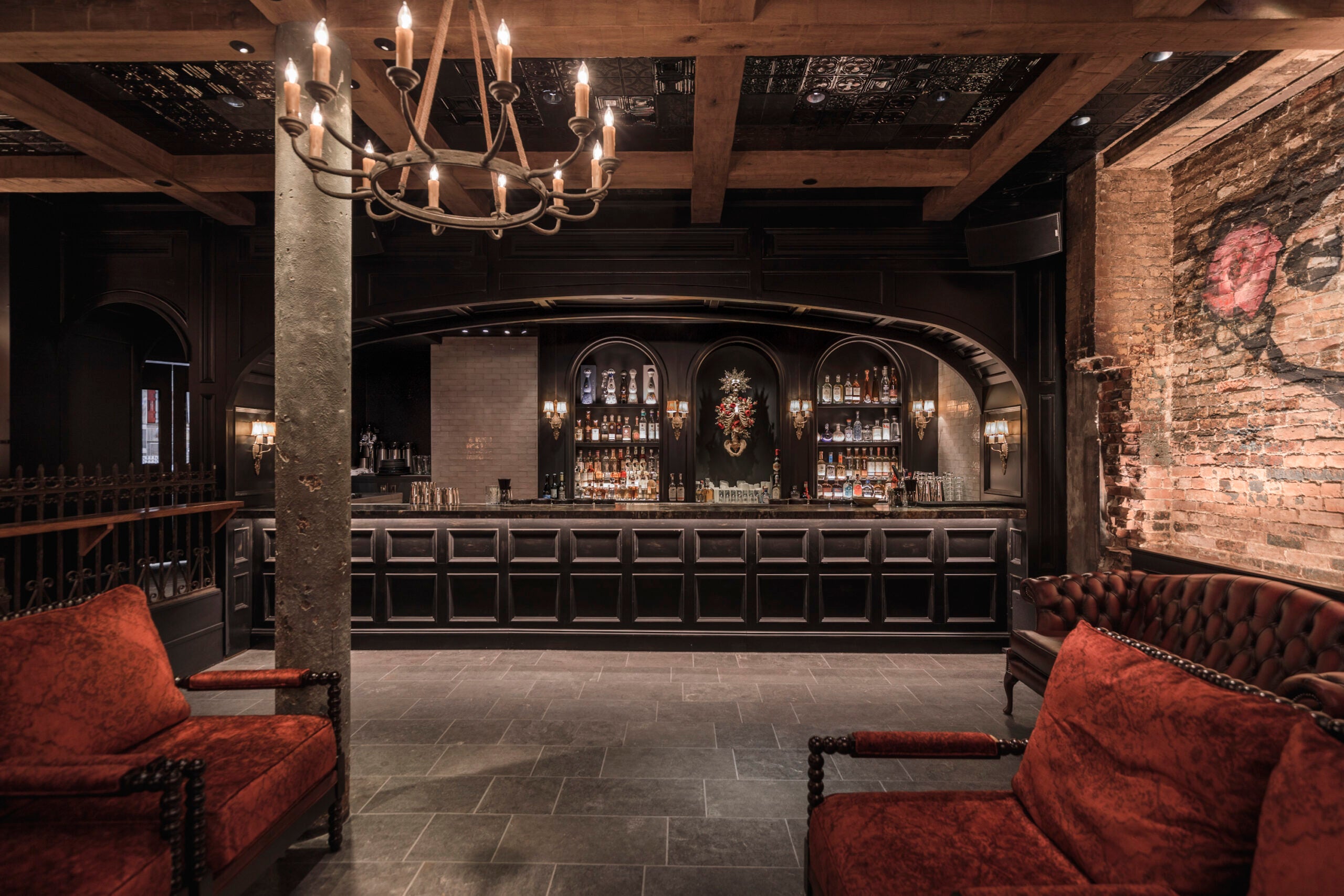 Lolita Cocina & Tequila Bar, 271 Dartmouth St., Boston. Open daily, from 4 p.m. – 2 a.m.
---
Tell us: Do you have a favorite restaurant in Back Bay? We want to hear all about it. Fill out the survey below or e-mail us at [email protected]. Your response may be used in an upcoming Boston.com article and/or its social media channels.
Tell us: What's your favorite restaurant in Back Bay?
Sign up for The Dish
Stay up to date on the latest food news from Boston.com.