Restaurants
A Waltham taqueria ranked among Yelp's top 100 restaurants in America
New England boasts five restaurants on the annual Yelp list.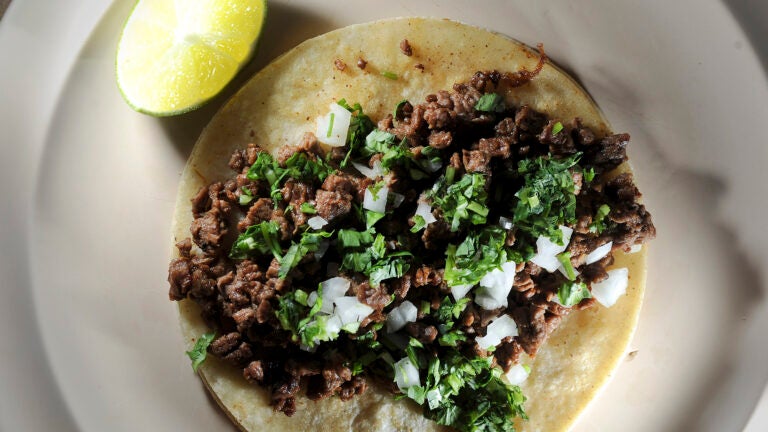 Yelpers are raving over five New England restaurants, including a small taqueria in Massachusetts.
Yelp recently released a ranking of top 100 places to eat in the U.S. in 2023 and named five New England restaurants to the list:
The No. 1 restaurant in America is Broken Mouth, a Hawaiian-Korean cafe in Los Angeles.
Sandra's Next Generation, the highest ranking New England restaurant, serves Southern-style soul food such as fried chicken, baked macaroni and cheese, ribs, and sweet candied yams, according to Yelp.
Root, a vegan restaurant in Newport, R.I., is part of the growing number of restaurants across America showcasing inventive plant-based cooking, Yelp wrote, and diners rave about the avocado toast and Arriba Bowl with cumin-spiced black beans, sweet potato, avocado, and pickled jalapeños.
The food is made fresh daily at Yia Yia's Greek Kitchen in Torrington, Conn., wrote Yelp, and popular dishes include the Greek salad, chicken souvlaki, and whipped-feta tirokafteri dip.
Taqueria El Amigo in Waltham, named among Yelp's top 100 taco spots in America in 2022, is known for its Tacos Especiales, chicken enchilada plate, and carnitas burrito, according to Yelp.
At Silver Fork in Manchester, Vermont, diners eat inside a renovated 1897 library, wrote Yelp, and popular dishes include the Maryland crab cake with handcut shoestring fries and homemade tartar sauce and the triple cheese onion soup.
Silver Fork was named the best date-night restaurant in America by Tripadvisor in 2021.
The website asked Yelpers for their favorite dining spots and then ranked each one by taking into account the total number of submissions, reviews, ratings, and geographic representation, among other factors.
Check out Yelp's list of top 100 places to eat in the U.S. in 2023.
Sign up for The Dish
Stay up to date on the latest food news from Boston.com.