Restaurants
Comfort Kitchen brings 'global comfort food' to Upham's Corner
Featured dishes include the seared okra, jerk roasted duck, and the potato curry cake.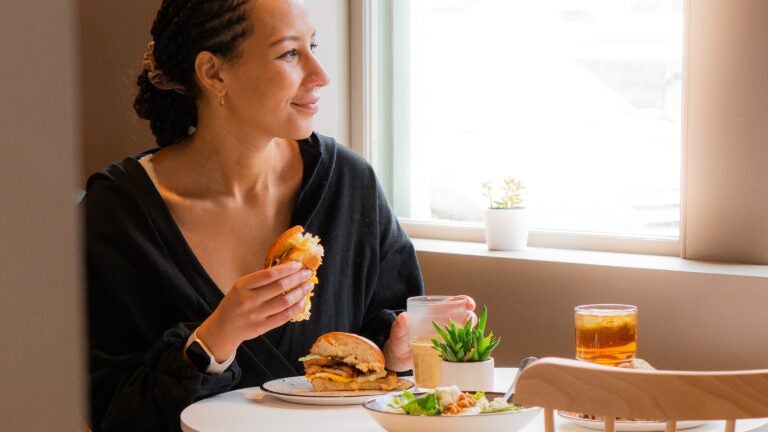 Stop by this new eatery in the renovated Comfort Station building in Dorchester, and be prepared to experience flavors from around the world. That's because the restaurant and cafe offers more than a savory meal: behind each dish lies a story steeped in culture.
Comfort Kitchen opened in Upham's Corner on Jan. 25, doling out "global comfort food" inspired by the African diaspora, connected from Asia to the Americas. A Black-owned, immigrant-owned, and woman-owned business, the spot reflects the diversity of its team, while exploring the way that food connects us. Managing partner Biplaw Rai said there are similarities between the many different cuisines that Comfort Kitchen celebrates.
"As we move into 2023, and the world is getting smaller and smaller, in terms of how we access food and culture, there's definitely comfort food in every culture," Rai said. "For us, we're bringing in all these global flavors to Comfort Kitchen and celebrating the oneness."
Comfort Kitchen is a cafe by day and a restaurant by night. For breakfast and lunch, the options are more economical, accessible to commuters and neighbors coming in for coffee and a pastry. In the evening, Comfort Kitchen becomes a reservation-only dining destination, which people travel to for the experience.
The menu is inspired by the stories of the spice trade, which extended across the globe, but it will change about three times a year, Rai said. Right now, the menu emphasizes the "Greatest Hits," items that were popular with customers during the time when team members ran pandemic pop-ups. As they create new menus, their starting point will always be the spice routes.
"We will pick a region, choose the spices that are used in that region, and then we'll go backwards and create a menu," Rai said. "Cardamom, black pepper, turmeric, all these spices that traveled across the globe tell a lot of history." In particular, they relate stories of human migration and connection.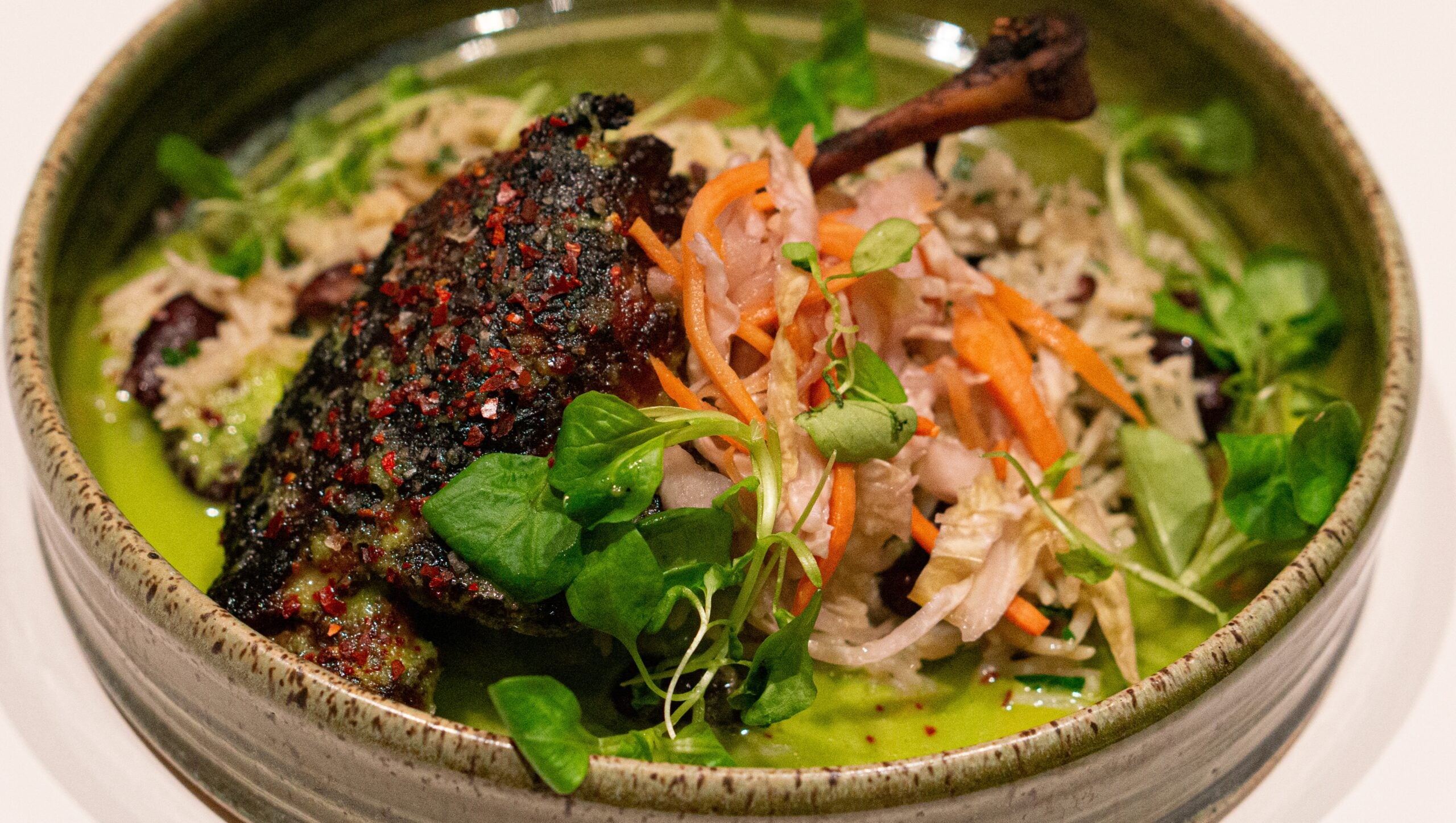 For people unfamiliar with the cuisine shared at Comfort Kitchen, Rai said that a good place to begin is the seared okra, which comes with masala spiced yogurt and plantain crumb. The ingredient originated in Africa and took a journey along the Silk Road. For the more adventurous, Rai recommends the jerk roasted duck, flavorful and succulent, prepared with rice and red beans, pikliz, and parsley oil. Other standouts on the menu are the yassa chicken and the potato curry cake.
The space is meant to feel welcoming and inviting when a customer walks in to the restaurant with an open kitchen and bar, and holding about 30 seats inside. With high ceilings and different nooks for guests to settle into, visitors should feel at ease. Outside, there are two patios featuring a sculpture from local artist Nora Valdez, based at Humphreys Street Studios.
The team wanted Comfort Kitchen to be the first of its kind in the area, a neighborhood that is undergoing a lot of change. The building that they chose to renovate, a former public rest stop, has so much history, Rai said. There was great demand for a cafe and restaurant in Upham's Corner, and Rai explained that he's hoping more growth will come.
"We would love to see more small businesses in the area," he said. "We do not want to see more banks. We don't want to see big chains. … We want family oriented, walking distance stores." He added that he would like to see more bookstores, dance studios, libraries, and "mom and pop" shops.
Wage structure is something that Comfort Kitchen values and is working on addressing. In the morning and afternoon, front of house cafe servers are paid a minimum of $17 an hour, plus tips. At night, experienced servers make $18 an hour, while new servers make a minimum of $6.75, both with tips on top. Kitchen staff make $18 to $22 an hour, while earning pay from a 5% service charge added to each bill. However, Rai said that in future, he hopes Comfort Kitchen will be able to do away with tipping in general, because of the inequalities it presents.
"A lot of restaurants are already doing this in Boston, so it's not a very unique idea," Rai said. "Instead of a customer leaving tips, it's already included in the check." He acknowledges that tipping culture is a controversial topic and that not everyone would be happy with this change, but that he hopes to put a fair practice in place.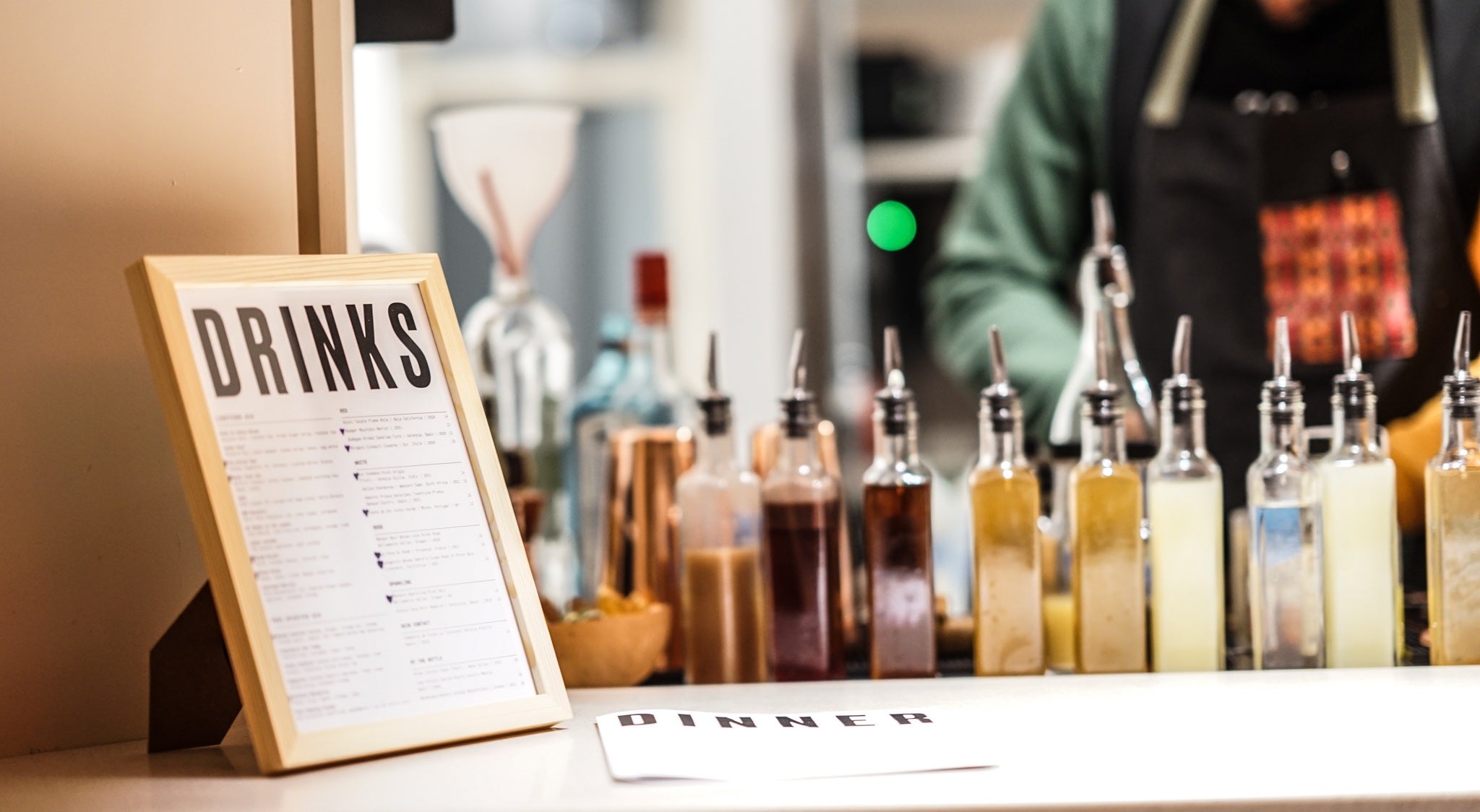 Restaurant industry professionals and Boston.com readers have expressed that they would like to see more diversity in the restaurant scene in Boston. Rai said that he believes Comfort Kitchen is contributing to that. Among the staff, five different languages alone are spoken. While many people may not think of immigrant-owned restaurants as being sophisticated, sit-down dining places, Rai said that he hopes Comfort Kitchen can change these preconceived notions.
"We're trying to change people's perceptions," he said. "That's why our food and thinking are very intentional. Our menu is very intentional, because there's a lot of thought and research behind it."
Comfort Kitchen, 611 Columbia Rd., Dorchester. The cafe is open Monday-Saturday, from 8 a.m. – 3 p.m. The restaurant is open Tuesday-Saturday, from 5 p.m. – 10 p.m. It is closed on Sundays.
---
Share with us: Do you have a favorite restaurant in Dorchester? Tell us about why you love it and what you order there. Fill out the survey below or e-mail us at [email protected] and we may feature your response in a future article.
Tell us: What's your favorite restaurant in Dorchester?
Sign up for The Dish
Stay up to date on the latest food news from Boston.com.