Restaurants
'Bar-centric' Puritan Oyster opens in Inman Square
"Nothing flashy, just a place people will stop in a couple of times a week for a bite."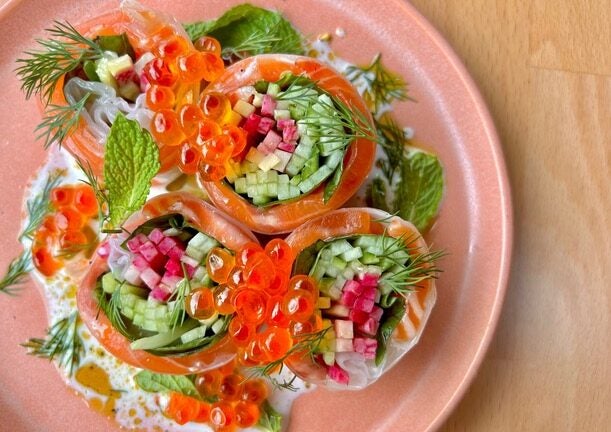 The building next door to Puritan & Co. in Inman Square, which sat seemingly unused for over a decade, will open to the public as Puritan Oyster Bar on Tuesday.
"We've been paying rent on it all these years and using it for storage and trash," Puritan & Co. owner, chef Will Gilson told Boston.com. "Around year two or three of opening Puritan & Co., we thought, this would be great for an oyster bar. Now it's year 10 and it's finally happening."
Gilson, who also owns Café Beatrice, Geppetto, and The Lexington at Cambridge Crossing, as well as running seasonal dinners and weddings at his parents' Herb Lyceum herb farm in Groton, where he grew up, had already converted part of the building into Puritan's private dining room.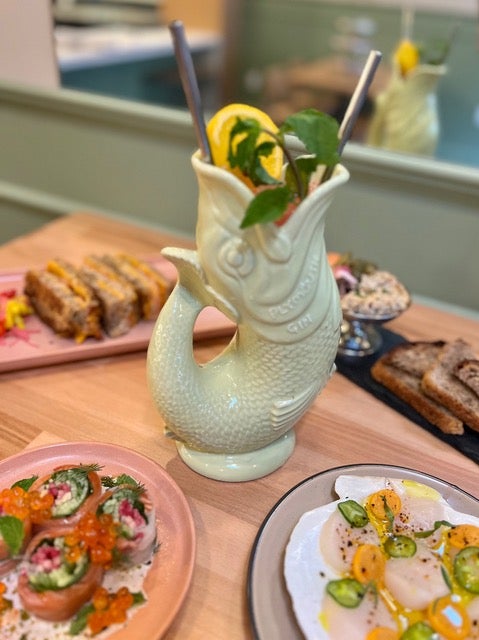 "It's very bar-centric," he said of the 30-seat Puritan Oyster. "We wanted it to be a fun place people drop in for super-fresh oysters while on their way somewhere else," he said. "But we can use our private dining space for larger parties."
The menu extends beyond oysters, which will be culled from the New England and Canadian coasts — "I like a good kumamoto myself, but we happen to have some of the best oysters right here." Along with raw bar items, there's a scallop crudo with a brown butter, lemon, horseradish, and gooseberry marinade that has a hint of jalapeño; a lobster toast that involves steaming lobster-scallop mousse between slices of bread, then griddling it in butter; and a caviar cone, which is based on a caviar pie Gilson once tried.
"This is an ice cream type cone filled egg salad flavored with miso, topped with sour cream, and then caviar," he described.
Gilson's executive pastry chef Brian Mercury will provide, "Two or three rotating sweets," said Gilson. "There is a cake of the day and a sundae topped with caramel peanuts."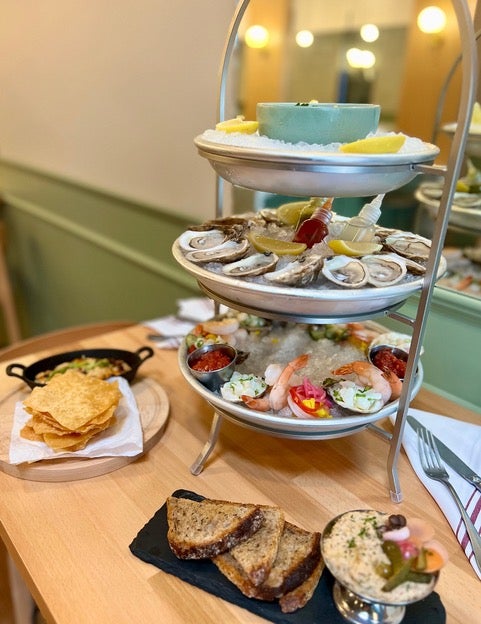 Gilson doesn't want to call the menu small plates based — "You can't say that now without getting an eye roll," he said. "It's sharable, or as we like to say, meant for two, but fine for one."
A specialty cocktail called Glug Jug will also be sharable: "It's a tiki-style rum punch served in a gurgling cod with straws," Gilson added.
Other cocktails will be light and bright, created to complement fish dishes. "We're not focusing on heavy whiskey-based drinks," said Gilson.
Wines will similarly be light, bright, and mostly white. "I have never seen anyone order red wine with oysters," Gilson declared. Which is not to say whiskey and red wine aren't on the doorstep — right next door. Beers will be local-centric and, due to space constraints, in bottles or cans.
Gilson said he wants customers to feel a transition between the two establishments, and not feel like they are in the same place. What he doesn't want is a feeling of stepping out of the traditionally low-key neighborhood and into a high-priced oyster bar.
"I wanted Puritan Oyster to feel like it's always been here, like it's connected to the area," Gilson added. "Nothing flashy, just a place people will stop in a couple of times a week for a bite."
Puritan Oyster Bar is open seven nights a week from 5 to 10 p.m. at 1164 Cambridge St., Cambridge.
Newsletter Signup
Stay up to date on all the latest news from Boston.com