Restaurants
5 restaurant openings we're excited about this month
These new restaurants and bars are worth checking out.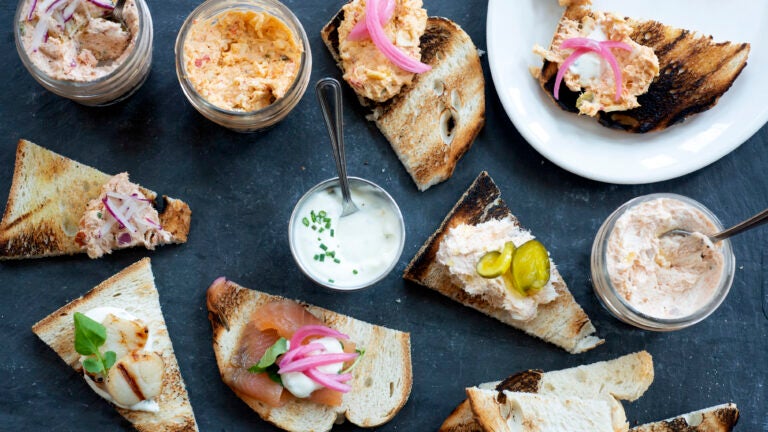 This month, new restaurant openings in and around Boston include a roadside-style Mexico City taqueria with an attached speakeasy, a nomadic Greek-inspired concept, and a swanky return of a favored Gloucester establishment.
Ahead, take a peek at our five most anticipated restaurant openings in March 2023.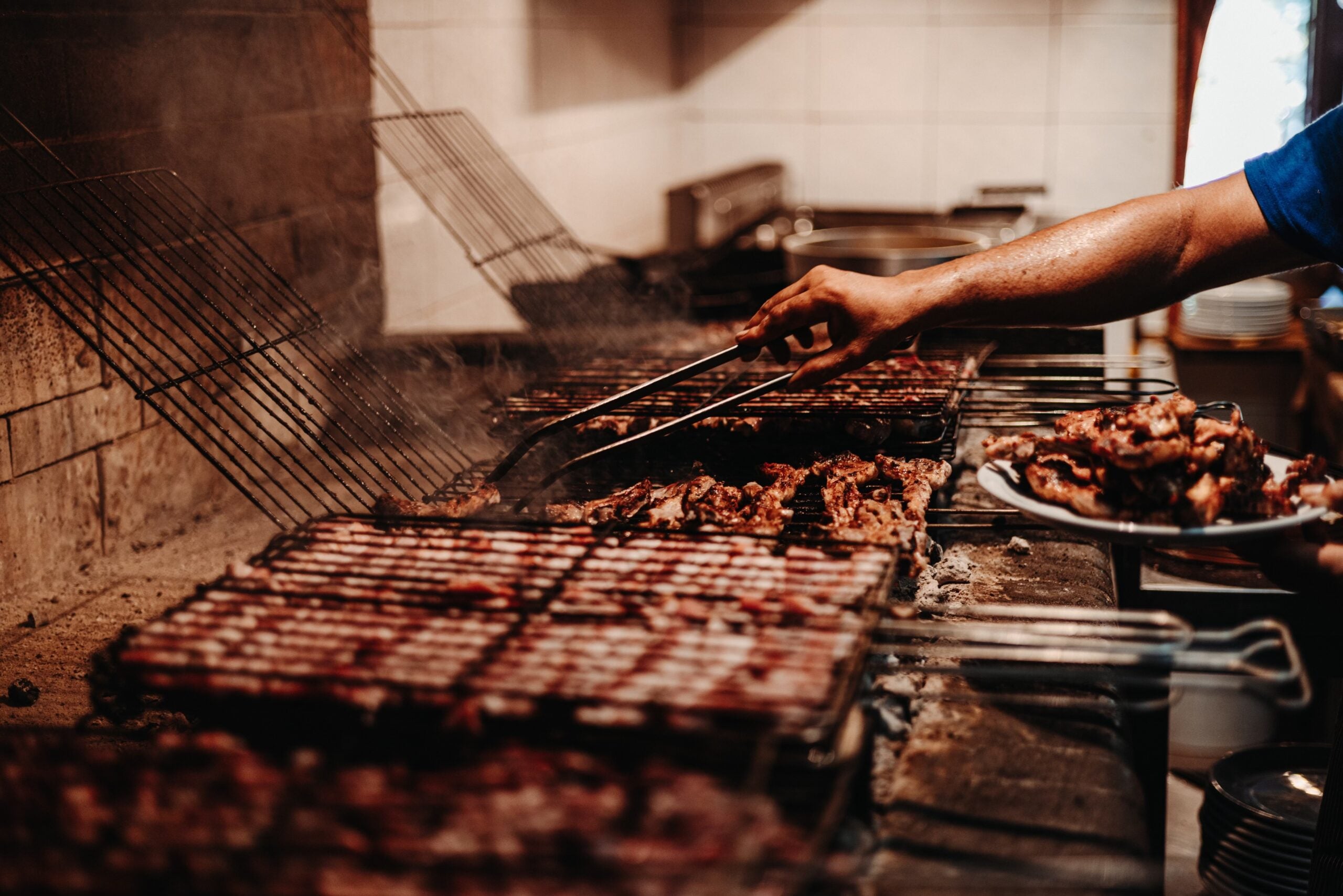 As the latest concept from Xenia Greek Hospitality (Krasi Meze & Wine, Hecate, Greco), Bar Vlaha is dedicated to the largest group of nomads in Greece, the Vlachs or shepherds, who wandered and laid the foundation and roots of Greek cooking. Bar Vlaha's menu will honor the nomadic dishes that originated from Central Greece via culinary director Brendan Pelley's interpretation of their fresh pies, spreads, baked breads, spit-roasted meals, and the gastra technique, braising done by the Vlachs. Expect a rural-chic vibe to match the style of country shepherds.
1653 Beacon St., Brookline
Opens: Mid-to-late March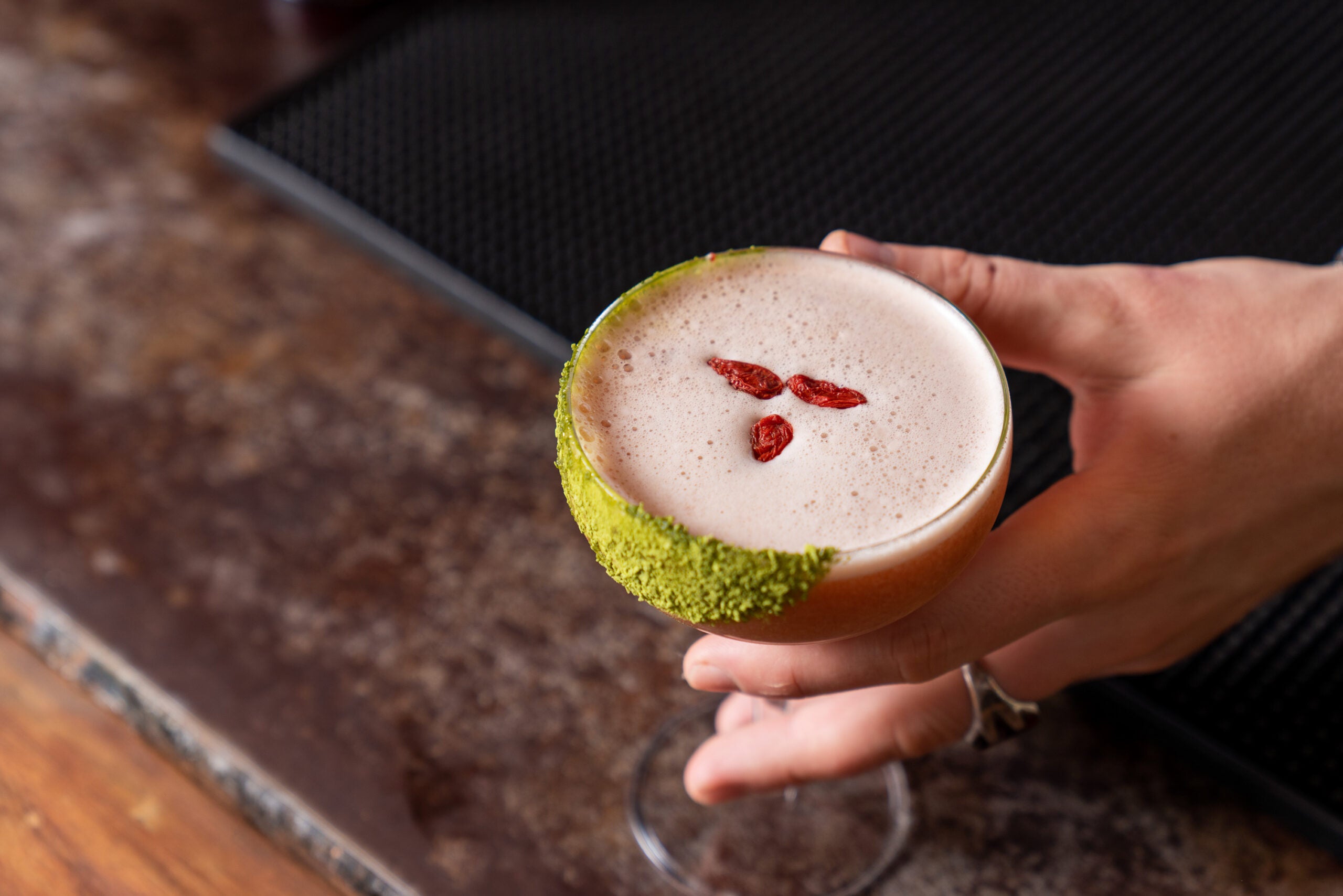 Part taqueria, part hidden cocktail bar, The Garret Group will open Borrachito Taqueria & Spirits at The Superette at the end of March, their second location outside New York City's East Village. Led by chef Yuval Ochoa, the menu is centered around authentic Mexican cooking principles and ingredients, with street-style tacos, burritos, and quesadillas. Ochoa takes pride in his technique, from the nixtamalization of his own masa to create housemade tortillas daily to making a centerpiece of the Mexican trompo, a spinning device that pork is shaved off for al pastor tacos. Other fillings include short rib and oxtail birria; brisket barbacoa and bone marrow; and vegan chorizo and potatoes. As for The Garret Bar, guests will enter the speakeasy-style venue through a walk-in freezer door where the casual Mexico City-style taqueria transforms into a high-energy, eclectic bar drawing inspiration from old school Route 66 Americana, featuring world-class cocktails by Max Stampa-Brown.
70 Pier 4 Blvd. Suite 270, Seaport
Opens: March 28, 2023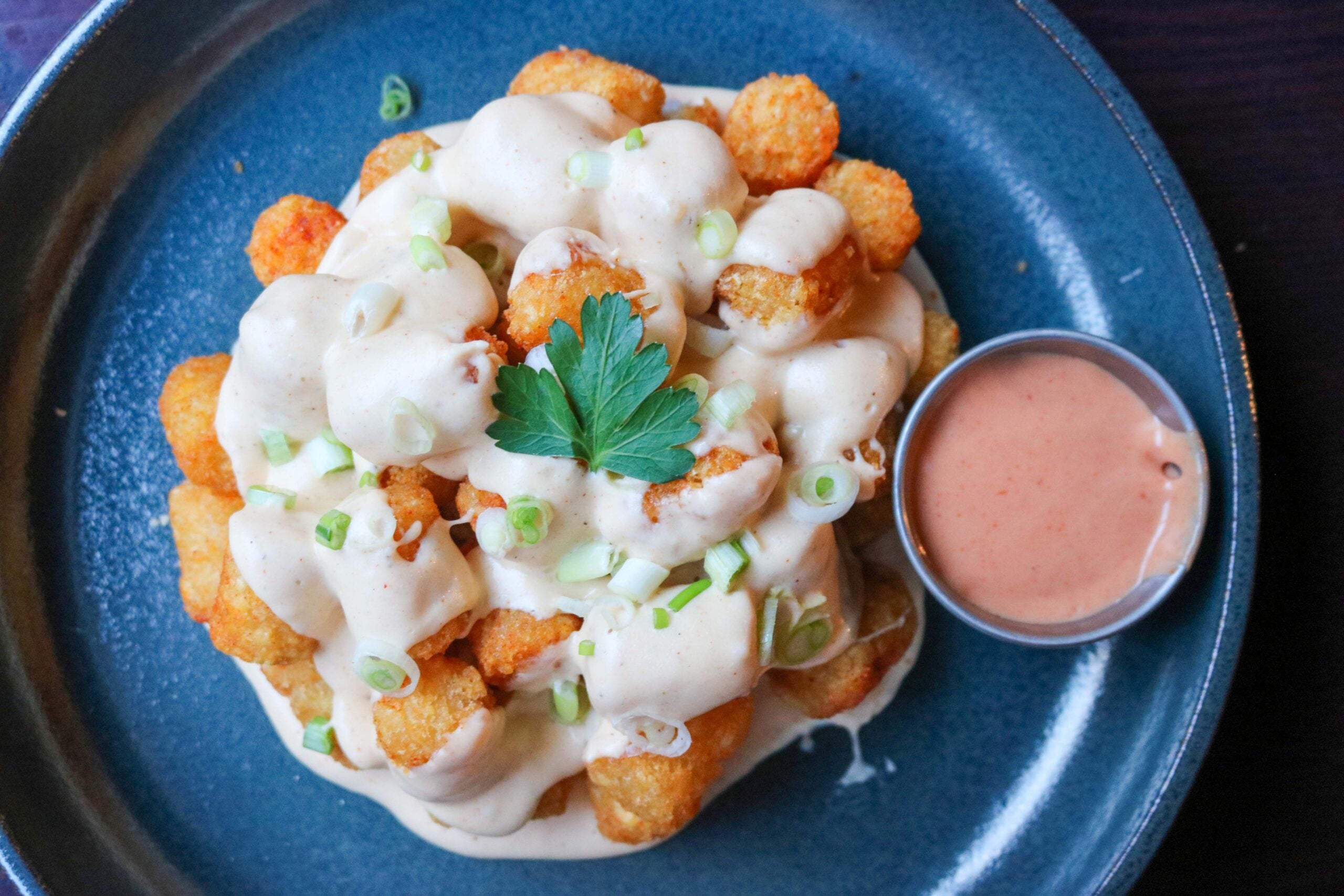 Tucked into the historical building that previously housed Glenville Stops, Fields West is a new restaurant and bar set to become an Allston neighborhood hotspot. The refreshed venue will highlight local talent in music and arts, with a rotating local artists' collection curated by Edward Boches, Boston-based documentarian and street photographer, and music programming to highlight emerging regional talent as well as seasonal acts. The menu focuses on casual fare meant to share, which the convivial restaurant highlights with a duo of charcuterie and hummus boards. The rest of the menu prioritizes globally inspired small plates including sesame noodles, cacio e pepe tots, beef sliders, beet tartare, and garlic shrimp. As for drinks, Fields West will boast an impressive draught program with 31 brews and four wines, as well as additional offerings by the bottle and glass.
87 Glenville Ave., Allston
Opens: Late March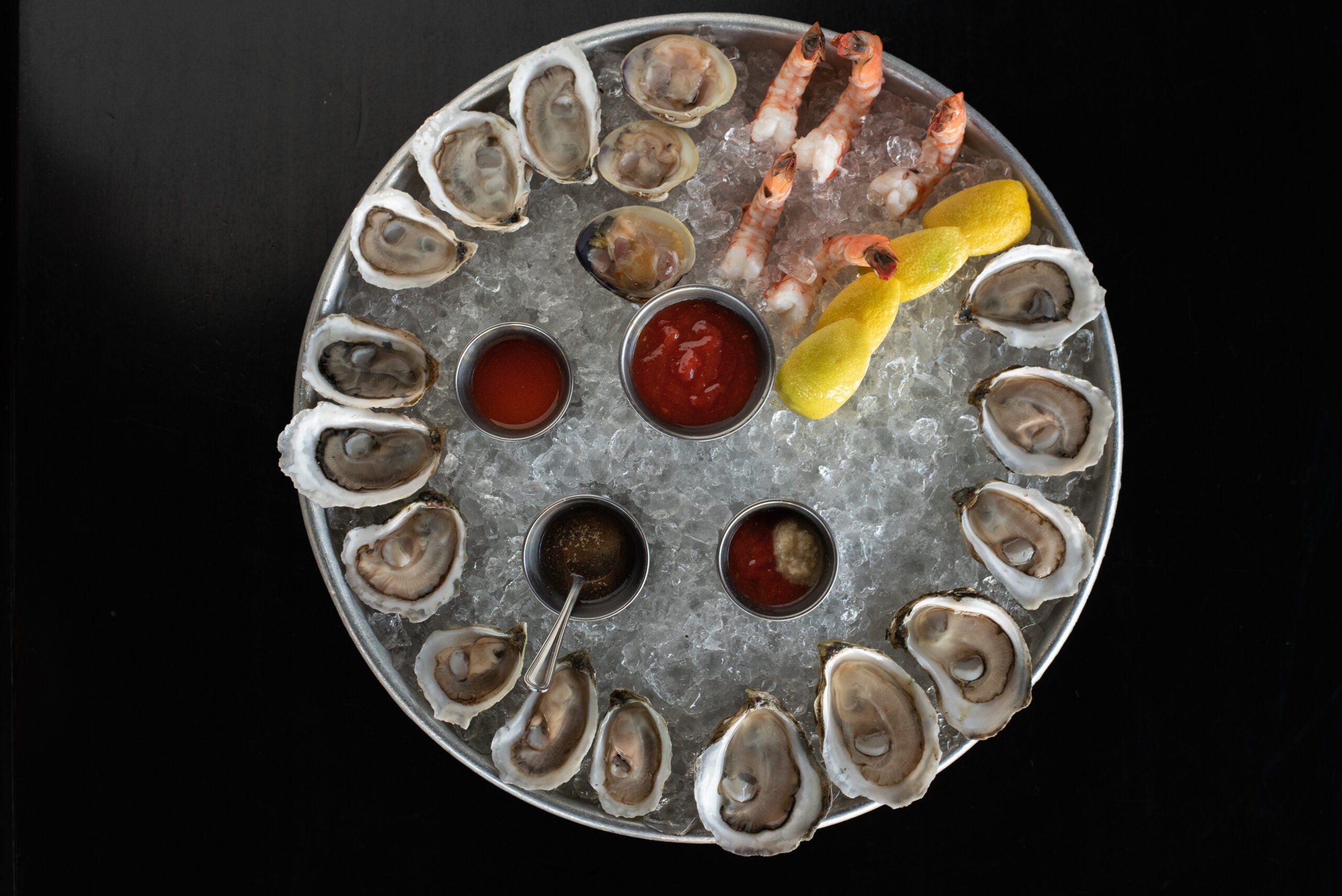 This beloved New England eatery, renowned for its regional raw bar and rotating craft brews, is slated to open its fourth outpost at the end of the month. The two-level Kendall Square location will be open for lunch and dinner seven days a week and will also feature a private events program with customizable spaces available for groups ranging between 10 to 75 guests. Local artist Silvia Lopez Chavez connects the dining room and lounge with an abstract visual of black-and-white ocean photographs from Cape Cod, drawing from the urban landscape of Kendall Square and the restaurant's oceanside roots. Run by friends and business partners Chef Jeremy Sewall and Shore Gregory, Row 34 Cambridge will offer the freshest shellfish from the duo's trusted oyster farms, including sourcing fresh fish daily.
314 Main St., Cambridge
Opens: Late March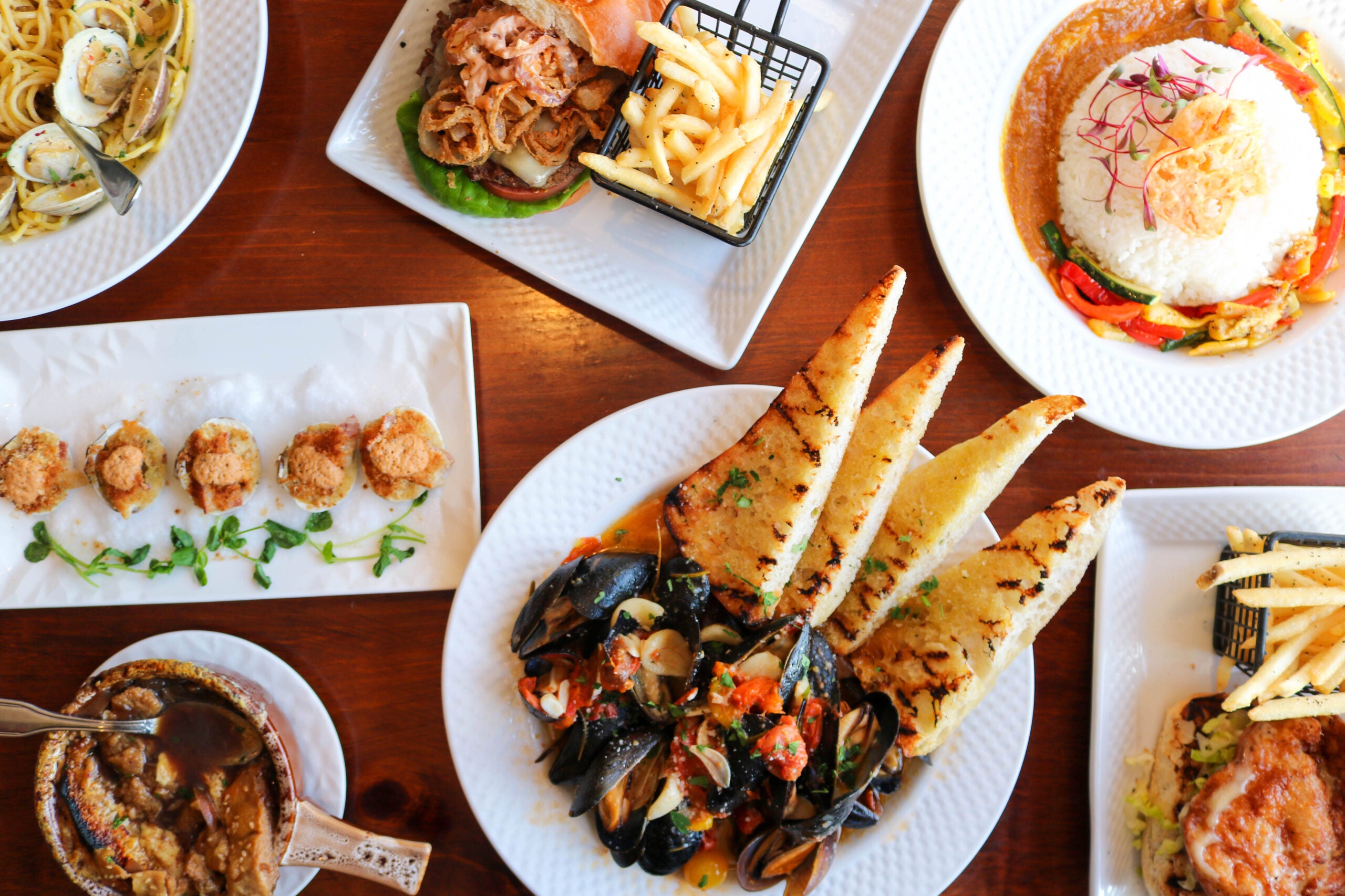 North Shore residents will recognize this address as the former Topside Grille & Pub. This month, however, the 35-year-old restaurant reopens under new management and with a new name to welcome a more contemporary era while honoring its famed locale. The interiors, including the classic hardwood floors, have been refreshed and the walls feature a new series of grayscale images portraying local scenes. The classic outdoor patio with seating for 30 guests remains, reopening just in time for warmer weather. Another new addition is Chef Salvatore (Sal) Valenti, who will helm the kitchen as it churns out plates from land and sea, like bistro-brined wings and bistro mussels, as well as Cape Ann staples like clams casino — using local littlenecks — and spaghetti alle vongole, and housemade ravioli with seasonal fillings.
50 Rogers St., Gloucester
Opens: Mid-March
➡️ Know of an exciting restaurant opening near you? Let us know at [email protected].
Sign up for The Dish
Stay up to date on the latest food news from Boston.com.