Restaurants
5 restaurant openings we're excited about this month
These new restaurants and bars are worth adding to your list.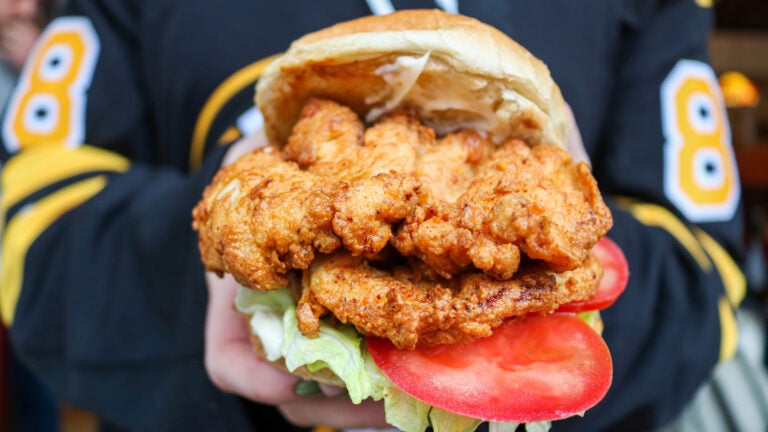 In April, new restaurant openings in and around Boston include a laid-back steakhouse lounge, an elevated sports bar reimagining a legendary hangout, and an expansive Fenway location of a South Boston staple. Plus, food trucks return to The Greenway.
Ahead, take a peek at our five most anticipated restaurant openings in April 2023.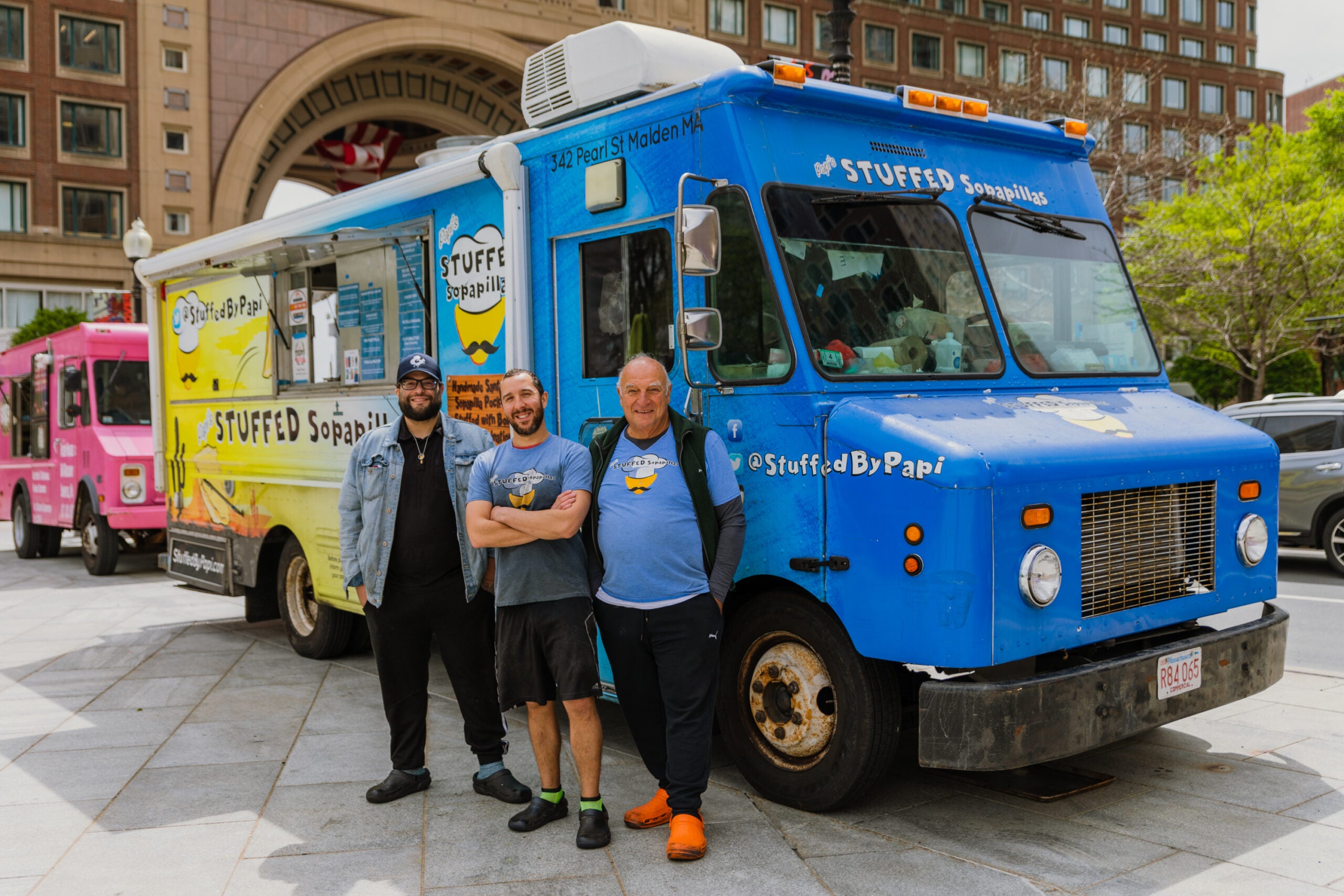 As the spring weather arrives, so, too, does picnic season, which means the return of food trucks on the Greenway. This year's lineup includes 18 local food vendors highlighted by new trucks and returning favorites. The six newcomers are Kush by Saba (modern Mediterranean), Nothing Bundt Cakes (bite-sized to large bundt cakes), Paisani (Italian-American favorites including their "Drunken Parm" sandwich creation comprised of a chicken cutlet with vodka sauce and fresh mozzarella), Tacos Calleteco (Mexican and Guatemalan inspired street eats), Vaz and Mac (TexMex), and Wanderlust (globally inspired street food from empanadas to Danish hot dogs). Return headliners include Bibim Box, The Chicken and Rice Guys, The Cookie Monstah, Tea Station, and Trillium Beer Garden. Though all these vendors will open for the season on April 3 through October, food truck fanatics should also mark their calendars for Saturday, May 6, when the 2023 Greenway Food Truck Festival will take over the space from 11 a.m. to 3 p.m.
Rose Fitzgerald Kennedy Greenway
Opens: April 3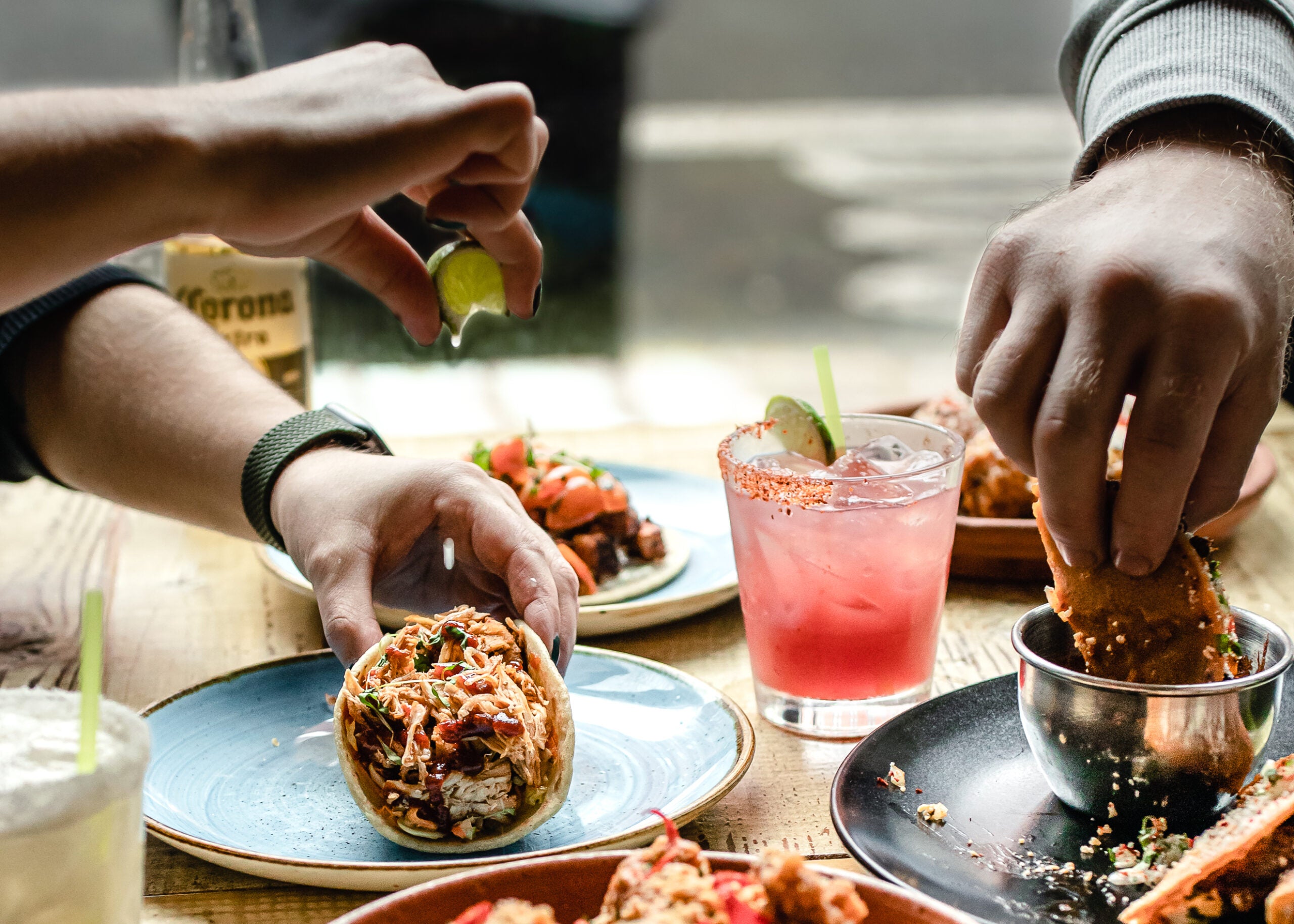 This popular South Boston hotspot is opening its second location in Fenway come mid-April with all the highlights of their iconic signature location — like $1 oysters on Mondays and Taco Tuesday specials. The kitchen will be overseen by Broadway Restaurant Group Culinary Director Mike Sanchez, featuring signature and seasonal tacos as well as Baja-style Mexican cuisine and a raw bar. The 9,500-square-foot space features 220 seats with two bars made from vintage ceiling tiles. Once warm weather officially springs, the front entrance (right across from Fenway) is equipped with garage doors that will open for seamless indoor-outdoor dining. Creative highlights include hand painted murals by artist Sam Malpas, of Badway Creative, and live DJs on the weekends.
61 Brookline Ave., Boston
Opens: Mid-April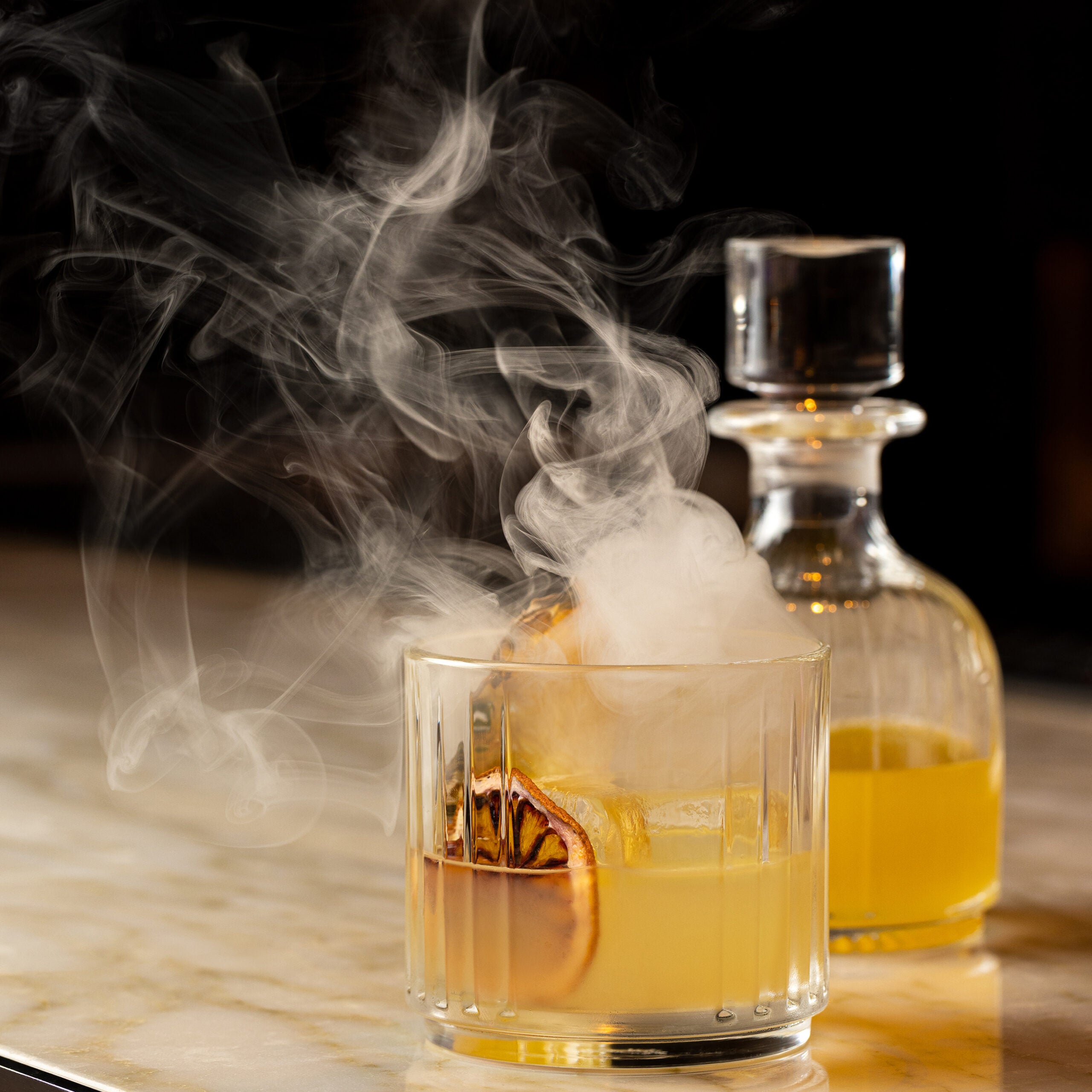 An institution at Encore Boston Harbor Hotel since it opened in 2019, Rare Steakhouse has tantalized with one of the most premium beef selections in New England, including its Kobe certified beef. Now, Medium Rare Lounge joins its sister restaurant as a more casual offering. The new lounge will be run by executive chef Megan Vaughan, who most recently was executive chef at Michael Mina's Bourbon Steak in Seattle. While the menu will still very much focus on steakhouse grub, the items will be more approachable, like the MR burger, mini lobster rolls, and baked crab dip. There will also be a substantial raw bar as well as a secret menu. When that's paired with the specialty cocktails — like the Wild Wood, a spin on the classic whiskey sour — Medium Rare gives off a speakeasy vibe.
Encore Boston Harbor, 1 Broadway, Everett
Opens: April 15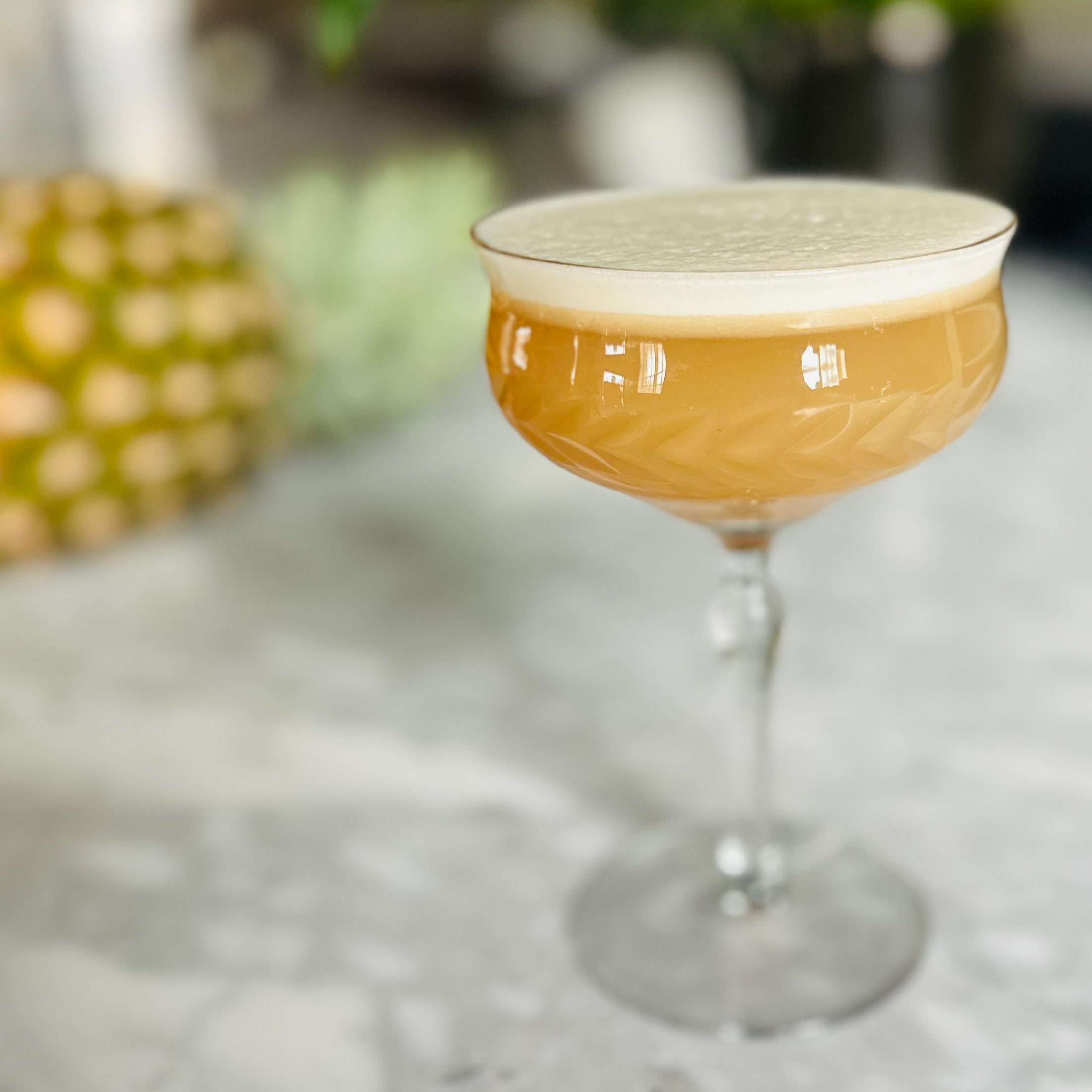 Southie continues to revel in a culinary boom with this swanky new corner restaurant that will focus on seasonal, local ingredients, craft coffee, classic cocktails with a creative twist, and natural, organically farmed wines. Owners Rachel Titcomb, formerly of Nautilus and Broadway Restaurant Group, and Mike Shaw, the neighborhood restaurateur behind Loco and Fat Baby, plan to gradually evolve the space into "a gathering place for the neighborhood" throughout the day. They'll open with dinner service that offers a mix of healthy and craveable staples (artisanal pizzas, anyone?), then Petula's will add weekend brunches, followed by weekday coffee, breakfast, and lunch. The former Sixth Gear dive was transformed into the likes of a quintessential French cafe by local design duo Pratt & Deutsch Interiors. Old-world checkered flooring and exposed beams are complemented by contemporary oversized windows and a 10-person curved-edge marble bar that's centered by a mirrored, plant-draped backsplash.
81 L St., Boston
Opens: Late April
Scores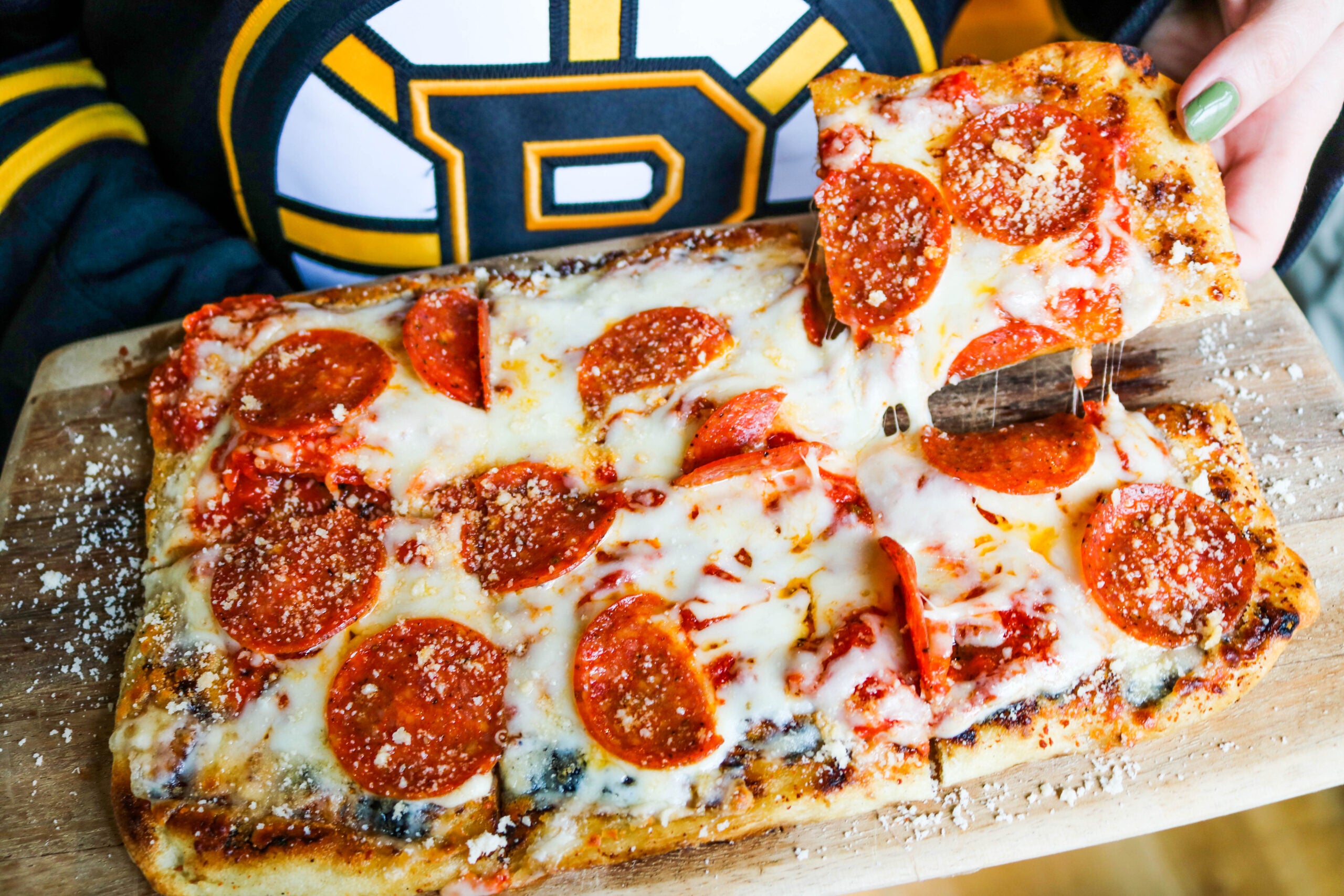 This West End locale may appear familiar to former fans of The Four's Restaurant and Sports Bar, but the 6,300-square-foot space has been reimagined for a new generation of sports fans. The culinary program, led by executive chef Humberto Gallardo, formerly of Grill 23 & Bar and Abe and Louie's, was also overhauled, still offering game-day favorites with an elevated approach. Menu highlights include Tatum Tot Poutine (tater tots topped with brown gravy, cheese curds, bacon and scallions); pork belly Bao Buns accompanied by seaweed salad, pickled red onions and "citrus explosion" sauce; and a collection of five smash patty burgers (like the Title Town topped with bacon, lettuce, tomatoes, onions, blue cheese, and bourbon aioli). Perhaps the most playful menu item is the collection of unique flatbreads each nicknamed for a Boston sports legend, like the Big Z with Guinness BBQ sauce, cherry peppers, and cheddar, as well as the Bam Bam Cam with garlic sauce, mozzarella, mushrooms, roasted peppers, and onions. There will be a variety of seating areas, from dining tables to high tops, bar seating and standing, all with a view of the 33 big screen TVs, equipped with 50 speakers.
166 Canal St., Boston
Opens: Late April
Sign up for The Dish
Stay up to date on the latest food news from Boston.com.