Restaurants
Borrachito Taqueria & Spirits opens in the Seaport
The menu features tacos, burritos, salads, barrio, and ceviche.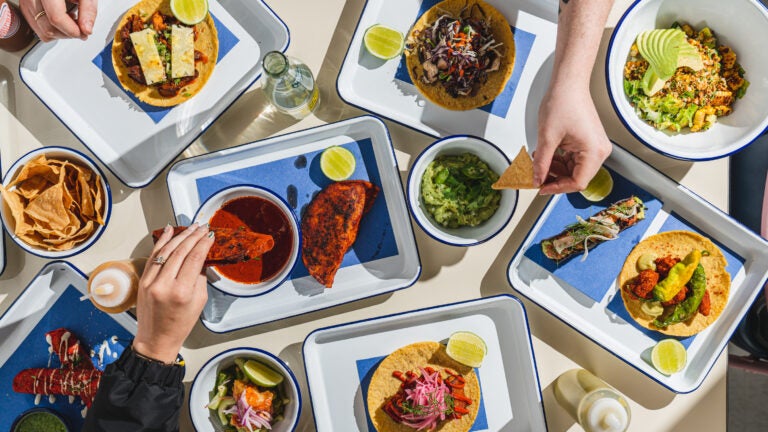 A new Mexican taqueria with a bustling cocktail bar opens Monday at The Superette, located in the Seaport.
Borrachito Taqueria & Spirits brings a 1950s Southwestern roadside diner vibe with orange lounge banquettes, vintage industrial light fixtures, and memorabilia like vintage Mexican movie posters, postcards, and roadway maps.
The concept comes from New York based hospitality company The Garret Group. The company's co-founder, Gavin Moseley, is no stranger to Boston. Moseley grew up in Jamaica Plain before leaving for Cornell University and a course in hotel management. Garret Group opened the first Borrachito in the East Village in 2016.
"With the New York one, we went through several renovations," Moseley told Boston.com. "At first we had the bar at the front and the taqueria in the back, but then we switched it around. It worked much better. Boston will be a better version because we've been able to develop it from the ground up, too."
"Everything here is new," Moseley said of the Seaport neighborhood. "We tried to beat it up a bit. We added vintage-style floor tiles and wood paneling, made it look lived in," he said.
One element both cocktail bars share is a secretive, speakeasy vibe: In the Seaport, while a nostalgic-looking neon sign marks the entry to the taqueria, the bar is accessed through a deceptive walk-in freezer door. (In the East Village, entry to the bar is through a false vending machine door.)
"We want it to be the secret everyone knows about," Moseley joked.
The taqueria seats 30, and food may be ordered and eaten in the 70-seat bar. The menu, courtesy of chef Yuval Ochoa, a native of Guadalajara and a veteran of Borrachito New York, includes tacos, burritos, salads, barrio, and ceviche.
"We may have some specials," Moseley said. "It's traditional Mexican street food, but with an eye on quality ingredients and with something for everyone."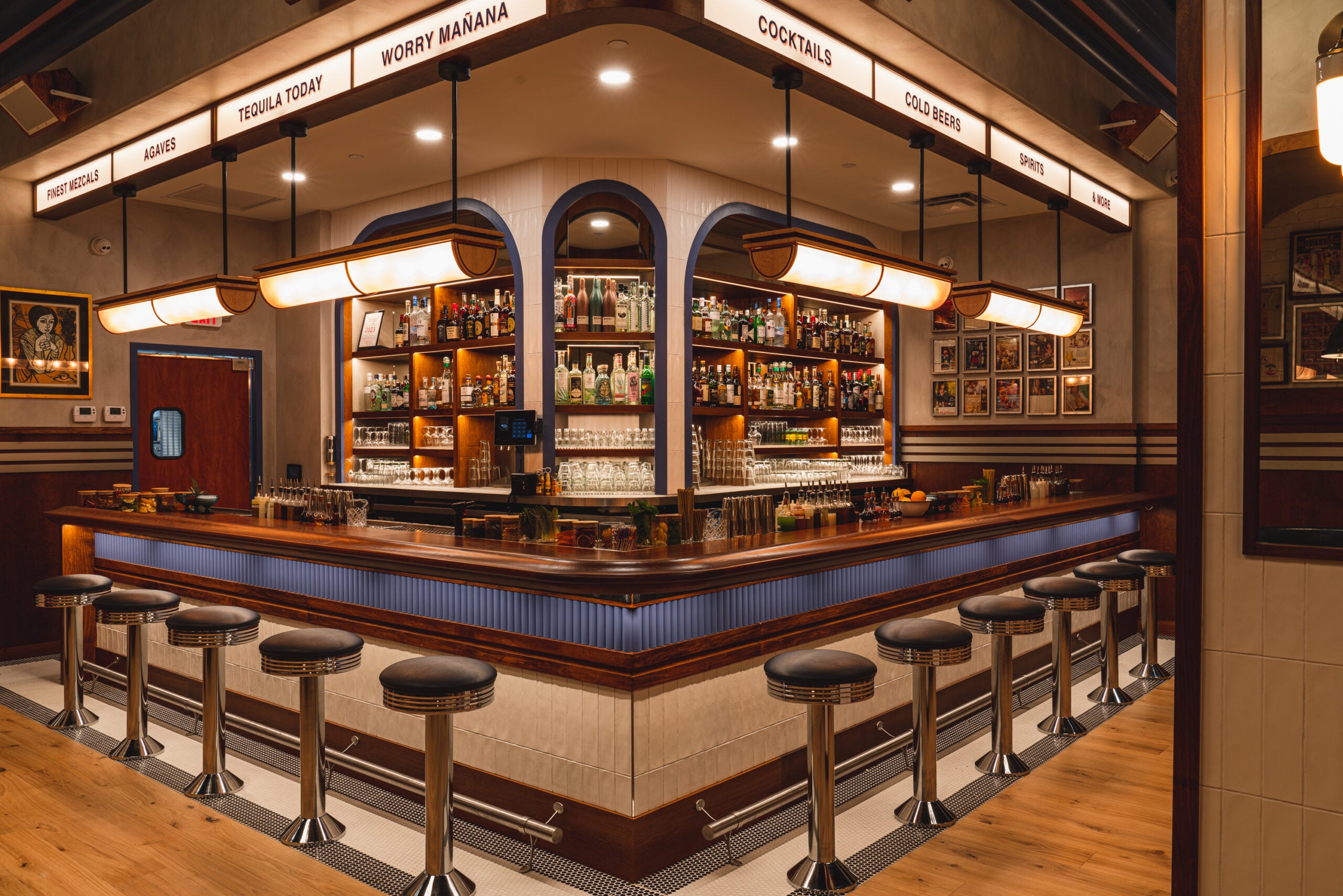 Despite the bar's signage stating "Tequila Today, Worry Mañana," Moseley said to not expect a margarita-centered list. "We will cater to everyone: I am a whiskey drinker, so I like a good Old Fashioned. But we won't have many wines: just a white, red, and an orange. We do have 10 beers on tap, and seven of those will be local Boston beers."
The Garret Group, which Moseley began with partner Adam Fulton in 2014, now includes five New York spots, and once the Boston's Borrachito hits its stride, they hope to expand that concept to other cities.
"That is the goal," Moseley said. "This is our first bar outside of New York, and we're ready."
Borrachito Taqueria & Spirits, 70 Pier 4 Blvd., Boston
Sign up for The Dish
Stay up to date on the latest food news from Boston.com.