Restaurants
Marseille will bring the South of France to SoWa
The restaurant honors the port city's creative spirit.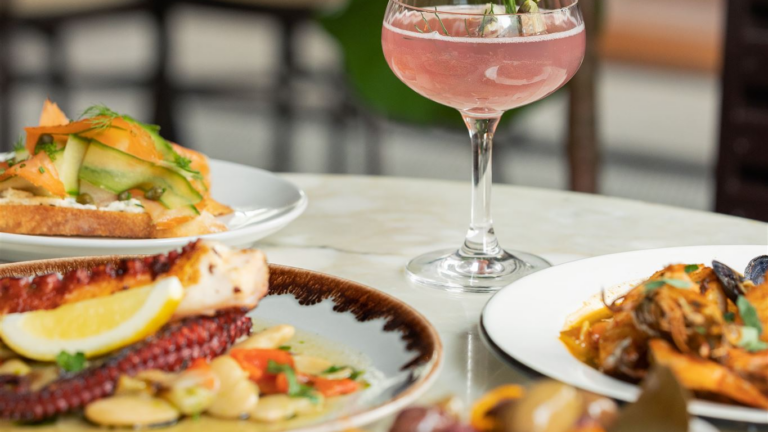 A restaurateur specializing in French cuisine is expanding his footprint in Boston, opening a new eatery in the South End.
Marseille, a dining destination inspired by the culture of the South of France, will be debuting in SoWa by the end of April. The spot will be joining two other restaurants owned by Loic Le Garrec, Petit Robert Bistro in the South End and Batifol in Kendall Square. Le Garrec had envisioned opening a place like Marseille for some time, influenced by the vibrancy of the port city.
"Marseille is a very old city in the South of France. It's a very big city," Le Garrec said. "It's very cosmopolitan: there are people from everywhere. It's turning into an amazing place, with a lot of artists. It's changed quite a bit over the past ten years. It's never been the city to talk about in the South of France. We always talk about Cannes and Saint-Tropez, these beautiful places, but never about Marseille."
The menu will reflect the cuisine of Southern France, drawing from the flavors of Spain, Italy, Morocco, and Northern Africa, with "lots of spices, lots of colors." It will emphasize seafood, offering oysters and shrimp cocktails. Other dishes include the bouillabaisse, steak frites, and roasted chicken. Risotto, tartinettes, and moules marinieres, or mussels with curry and coconut milk, are other standouts.
The space that Marseille will occupy formerly housed French restaurant Brasserie, and before that, Gaslight Brasserie du Coin. Le Garrec wanted to change its design — previously, Brasserie was decorated with red curtains, large banquets, and had a dark, heavy feel. Instead, Marseille is brighter, with unadorned windows, a cleaned up bar, and new light fixtures. The restaurant seats 170 people inside and has a patio outside.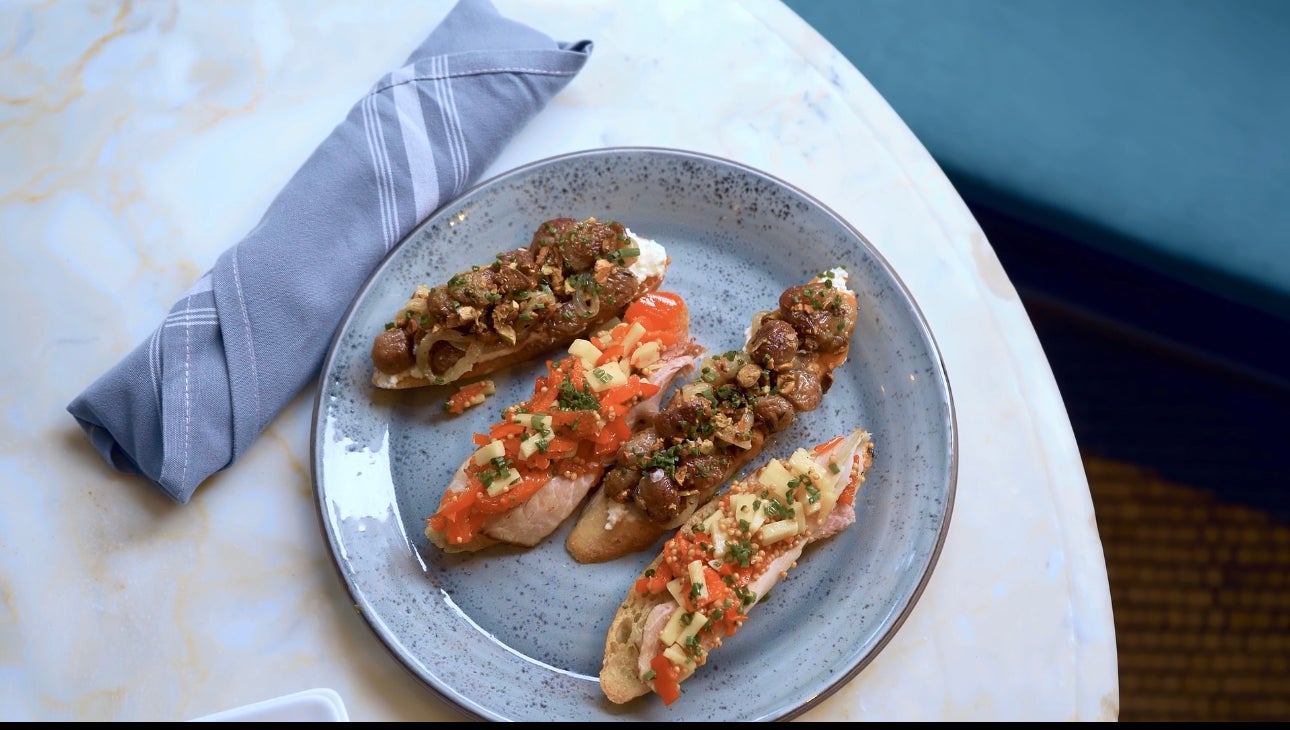 It was important to the landlord to keep the space a French restaurant, Le Garrec said. He added that he hopes to attract some of Brasserie's former clientele, and draw in some new customers. Le Garrec, who has operated restaurants in the South End for 18 years, said that the neighborhood has character and charm, making it a great location for a new eatery.
"It's great timing. After COVID, everything shut down there," Le Garrec said. "There's a bunch of new places that just opened, and [SoWa] needs to be revived."
In addition to opening Marseille, Le Garrec will be launching two new additional concepts, both called PRB Boulangerie. One will open in Somerville in May, serving as a commissary kitchen and preparing food such as sauces and stews to Petit Robert Bistro. Another will open near Batifol in Kendall Square within two months. They will both have storefronts, where customers can come by to pick up croissants, bread, and pastries like eclair and fruit tarts.
Marseille, 560 Harrison Ave., Boston
---
Tell us: What's your favorite restaurant in the South End?
Sign up for The Dish
Stay up to date on the latest food news from Boston.com.