Restaurants
5 restaurant openings we're excited about this month
Add these new restaurant openings to your list.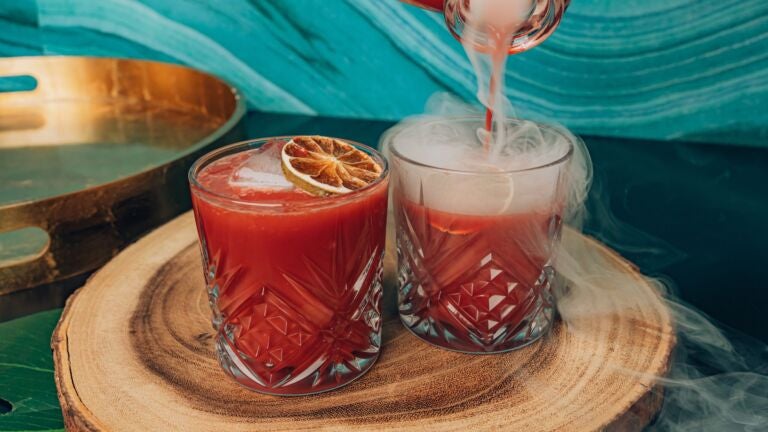 This month, new restaurant openings around Boston include a modern supper club, the return of a beloved seasonal beer garden, a new location of a former South End icon, as well as the debut of a Nantucket staple on the mainland.
Ahead, take a peek at five new restaurants we can't wait to try for May 2023.
This palpable new spot is a tribute to both the bygone era of swanky supper clubs as well as a nod to the co-owner Nia Grace, community leader and owner of Darryl's Corner Bar & Kitchen and The Underground Cafe & Lounge. Grace partnered with Big Night Entertainment Group, the hospitality moguls behind more than a dozen concepts throughout Boston and New England, to infuse Southern soul into the Seaport.
"When you look around a new robust area like the Seaport, you don't see much minority representation at restaurants on the ownership level," Grace said in a statement. "This is more than just a story of another restaurant opening; our goal is to bring diversity to the Seaport."
The partners transformed this 5,000-square-foot space into a multi-use venue to include a stage where guests can expect live jazz, R&B, and hip-hop performers on rotation, and a restaurant inspired by Southern flavors featuring highlights like hush puppies, corn muffins, and casseroles. Late night, there will be a live DJ, and there's also a speakeasy, where craft cocktails will be made using liquor from Black- and minority-owned spirit and wine companies.
60 Seaport Blvd.
Opens: Mid May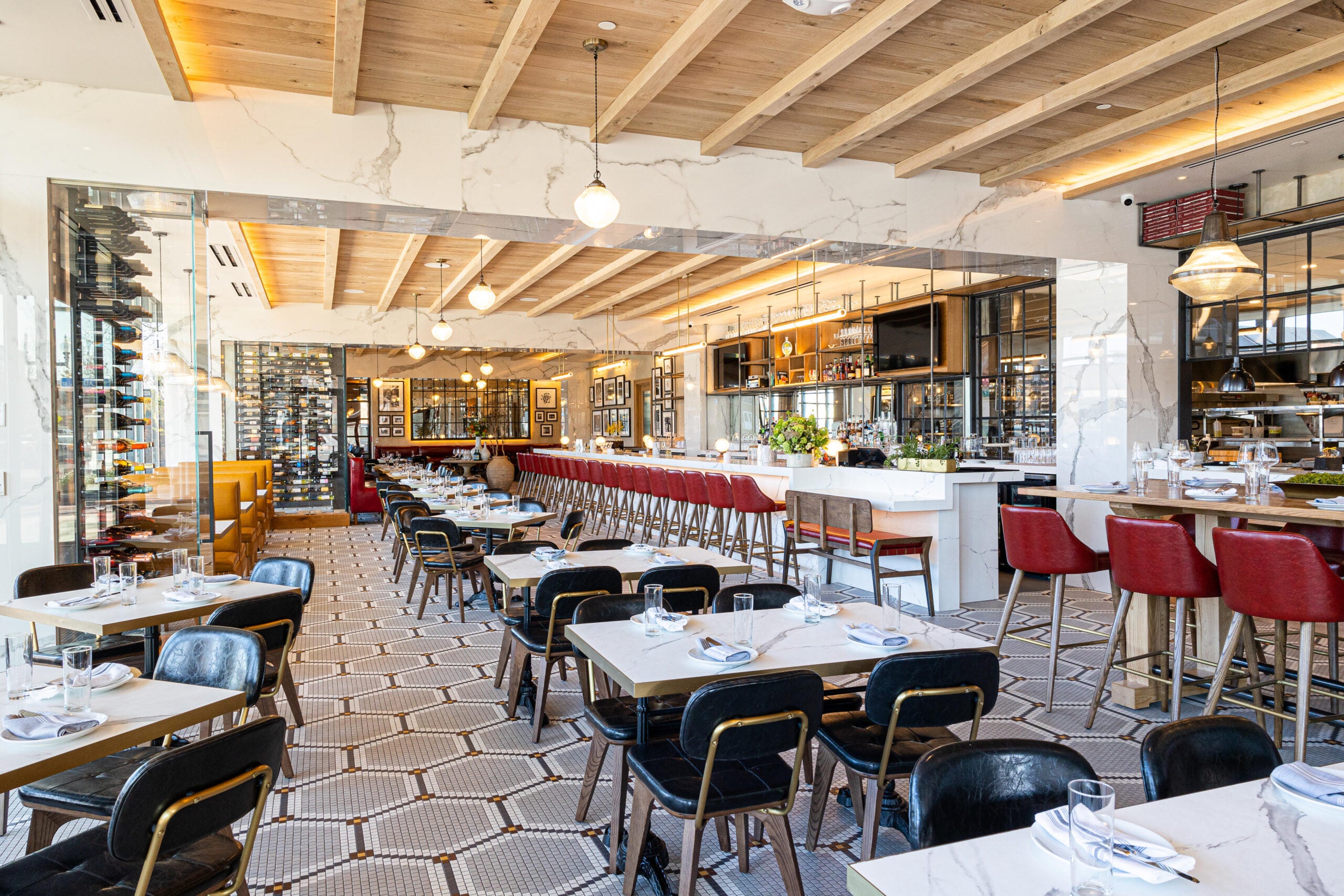 Though it officially opened last week, we're looking forward to a reservation at Josephine, the latest concept from chef Michael Scelfo, the visionary behind Alden & Harlow, The Longfellow Bar and Waypoint. Set in the Cambria Hotel in Somerville, Josephine reflects the name of Scelfo's earliest culinary inspiration: his Sicilian grandmother. The menu is an amalgamation of Scelfo's personal experiences from cooking with his grandmother, Josephine, as a child, to showing his own children through Italy in search of the best slice of pizza. Pizza is the star of this show: classic pies; creative, artisanal slices and speciality options like Jo's Deep Dish made with butter crust, whole milk mozzarella, and Linny Ray's Sauce; Rosemary's Baby pizza made with roasted chicken, potato, fontina, and caramelized onion; Frank's White 2.0 with white clam sauce, pecorino, and a ton of garlic. Unexpectedly, burger lovers will want to check out Josephine's for their dry-aged burger on a focaccia roll, topped with onion jam, muenster, and aioli. Other menu highlights include Italian staples like veal tonnato, antipasti like roasted olives with orange peel and chiles, and warm focaccia that pairs perfectly with a Negroni. Martinis are also on tap, then finished with unique varieties of stuffed olives.
515 Somerville Ave., Somerville
Now Open
The popular biergarten reopens for the season this month at Arsenal Yards. The turfed outdoor space is fitted with plenty of tables under dangling fairy lights in the retail heart of Watertown. Known for their Cloudy Candy New England IPA, Mango Lassi sour IPA, and Sour Face series of Berliner Weisses, the biergarten's list of available brews has something for everyone. Though food isn't served at the biergarten, they encourage customers to place orders from their restaurant neighbors — Frank Pepe Pizzeria, Garbanzo Mediterranean Fresh, and Pokeworks, to name a few — then bring it in for a DIY picnic experience. Seating is first come, first served, with dogs and children welcome, too. Mighty Squirrel also recently announced they're building out a 13,000-square-foot space in Bower at Fenway Center, an exciting expansion for the regional craft brewery.
110 Bond Square, Watertown
Opens: May 15
Stella
Making a long-awaited comeback, Stella, from chef and owner Evan Deluty, reopens in Newton this month. After shuttering its 17-year-old South End locale in May 2020, fans of the elevated restaurant have been anticipating Deluty's next move — and it turns out, it's a more casual, intimate version in Newton. Deluty teases the scaled-down, simple venue with room for only 15 guests at a time (about six tables) on a first come, first served basis.
"I look forward to getting back in the game and making people happy through food," Deluty said.
The new spot will be focused around takeout with tastes from the original Stella menu, like arancini, Stella's meatballs and spaghetti with garlic EVOO, as well as new highlights like a chicken parmesan sandwich, steak and crispy fries, and matzo ball soup. Stella will serve breakfast, lunch, and dinner with only soft beverages available for the near future.
549 Commonwealth Ave., Newton
Opens: Late May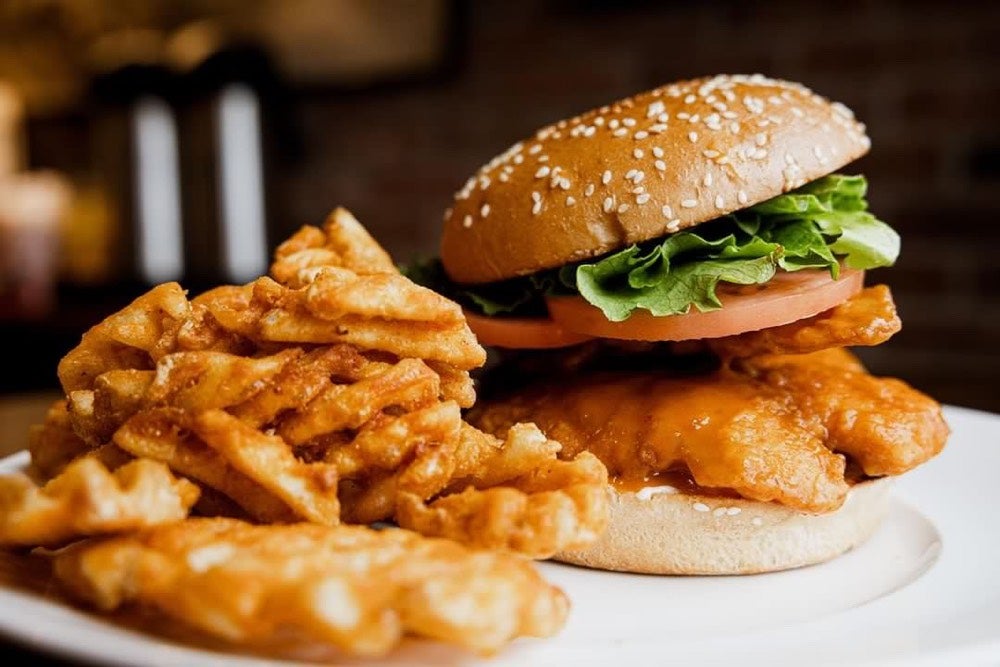 In 2000, Stubbys began as a simple stand serving French fries to visitors arriving on Nantucket via ferry. Since then, it's become an island institution, leaving visitors wanting more. Now, it's satiating their cravings by bringing an evolved menu of classic American and Jamaican food to the Seaport. Managing partner Saugat Mali said everything about the 1,805-square-foot space is "intentional," from selecting staff for the new restaurant to selecting materials like wooden furnishings and brick walls, meant to reflect the inviting warmth of the original location. Stubbys Seaport will serve up its definitive specialties like the Hungry Man sandwich for breakfast, jerk chicken sandwich and fish and chips for lunch and dinner, as well as casual late night bites like burgers and chicken fingers (when tropical house beats takeover and transform the space to feel like a neighborhood bar).
43 Northern Ave.
Opens: Early May
Correction: This story has been updated to reflect that Grace by Nia spans a single floor, not two.
Sign up for The Dish
Stay up to date on the latest food news from Boston.com.