Restaurants
Here are the New England winners of the 2023 James Beard Awards
A chef in Rhode Island and a restaurant in Maine were honored Monday night.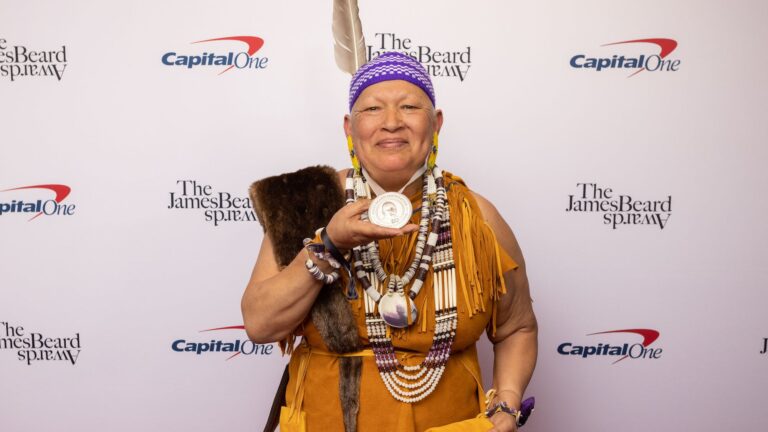 There was cause for celebrating Monday night — A Rhode Island chef and a restaurant in Maine were honored by the James Beard Foundation at its annual ceremony.
Sherry Pocknett, who runs Sly Fox Den Too in Charlestown, Rhode Island, won the award for Best Chef: Northeast. Meanwhile, The Quarry, a restaurant in Monson, Maine, was named as the winner in the category of Outstanding Hospitality.
Pocknett, who is a member of the Mashpee Wampanoag tribe, made history becoming the first Indigenous woman to win a James Beard Award. In a Getty Images video interview shared by the James Beard Foundation (JBF), Pocknett aims to share Indigenous culture, food, and history at the restaurant. The award symbolizes hope for the dreams of Indigenous people, according to Pocknett.
"There's room for more Native women," Pocknett said. "It means there's room for more Native people, Indigenous people. We're coming out. We're not stopping." She added, "I've been dreaming this since I was eight years old, when I had [a Suzy Homemaker]."
The Quarry, a fine dining restaurant that won a James Beard Award for the first time, is owned by Marilou Ranta, a native of the Philippines. In another video shared by the JBF,, she said that she had not expected to win because of the restaurant's remote location.
"[I thought], 'there's no way I'm going to win. There's no way," Ranta said. "My restaurant is in [a little town], with a population of 670. And [the James Beard Foundation] somehow still found me."
Earlier this year, Nezinscot Farm in Turner, Maine was one of six restaurants that won the 2023 James Beard America's Classic Award. Three Massachusetts chefs were nominated as finalists in the 2023 Restaurant and Chef Awards, Rachel Miller of Nightshade Noodle Bar, Yisha Siu of Yunnan Kitchen, and Valentine Howell of Krasi.
Sign up for The Dish
Stay up to date on the latest food news from Boston.com.