Restaurants
Umbria, an Italian steakhouse, is opening this week in the North End
The storied restaurant gets a new life in a new neighborhood.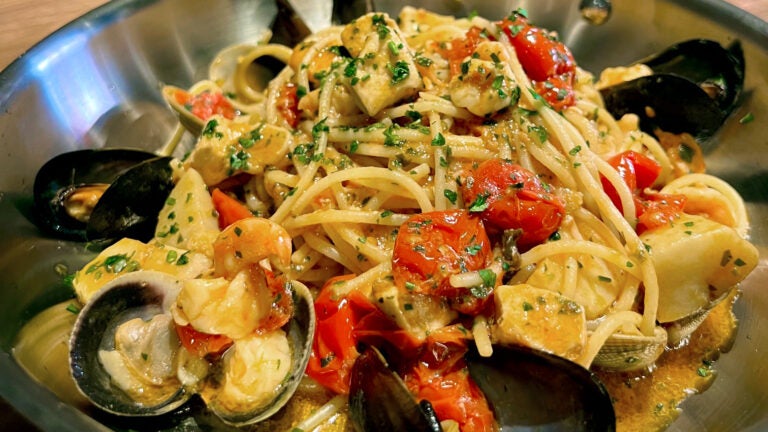 Umbria, the acclaimed Financial District restaurant that closed in 2017, is opening in a new iteration on July 20 in the North End.
At the height of Boston's late 1990s into early 2000s dining revolution, Umbria was not only a restaurant of note for finessed Italian cuisine — it was also a center of nightlife. The expansive space included two floors for dining and a third-floor jazz lounge. The fourth and fifth floor nightclub attracted the likes of Tom Brady, Gisele Bündchen, Robert Kraft, Nomar Garciaparra, and Mark Wahlberg. Tony Bennett's daughter, the musician Antonia Bennett, had a residency at the jazz club.
"Umbria set the stage for putting together a great night out," said Frank DePasquale, Umbria's owner. "It had a dinner club where you could have a great meal, then you could finish the night with a dance, a drink, music, and a friendship. We're going to bring that to the North End."
Don't expect a carbon copy. For one thing, this is a smaller building.
"It's the same idea, but different," DePasquale said. "These are different times; it's in a different neighborhood. Even Umbria in Italy is different. It's modernized. Today's Umbrian cuisine is different — it's Old World with a refresher. It has the truffles and the mushrooms, as well as the game and the steak Fiorentina. It is food from the soil. We want to emulate that here."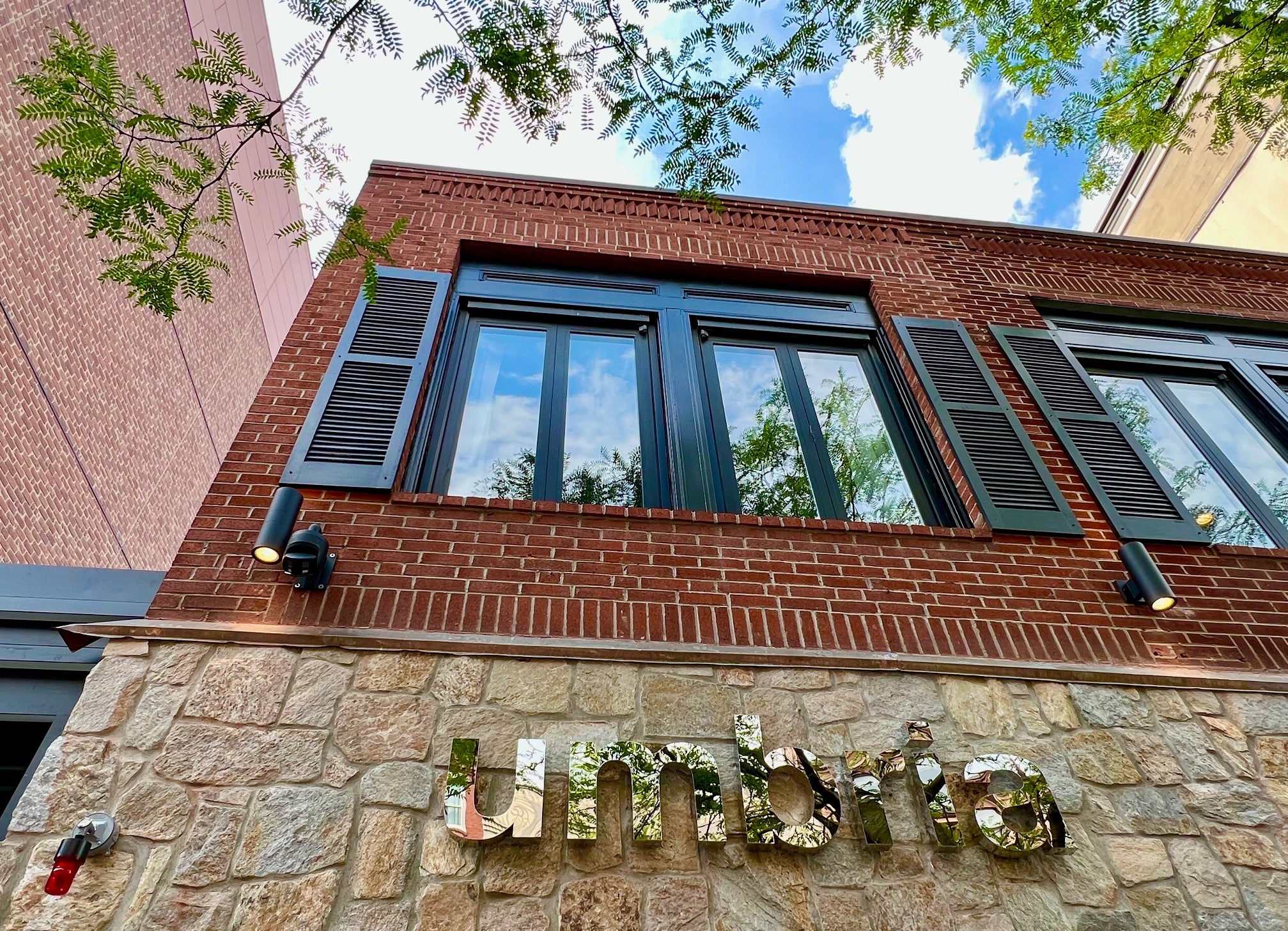 DePasquale also owns North End favorites Bricco, Trattoria il Panino, Quattro, Assaggio, Dolce, Mare Oyster Bar, and Aqua Pazza. When Restaurant Fiore, the former occupant of Umbria's new space, closed, DePasquale saw an opportunity.
"Fiore was a great restaurant, but I'm going for that Umbrian feeling — it's changed from A to Z," DePasquale said of the newly renovated space. "Even the gates have been changed and modernized," he adds of the wrought iron gates that distinguished the brick-walled patio from the street.
"The interior is done out with natural stone. I brought in Italian stonemasons who do the best work. It is like a castle right here in the North End," he said. "You walk in and see a wine display and immediately think of great Italian and Californian wines. The bar is no longer at the back: the bar is at the front by the windows. The bar is a place where people meet and drink and eat."
Umbria's food is overseen by Nello Caccioppoli, executive chef of DePasquale Ventures. The restaurant's opening menu includes an Umbrian cioppino served with bruschette; wild Umbrian mushrooms are used in a soup with a parmesan foam; and in a creamy sauce for the lobster tail-topped fettuccine. Along with a raw bar and classic Italian meat dishes, a chunky Gragnano spaghettoni with roasted tomatoes and basil is among several handmade pasta offerings.
A private dining room, located on the second floor, seats 10 to 12 people. It is topped by Mia at Umbria, which serves the same menu as the restaurant below and features comfortable couch seating, a pergola, and beautiful skyline views.
DePasquale said his favorite element is a private garden that's been added to the property, where vegetables are grown for the restaurant.
"We will be farm-to-table and the garden means we can grow our own tomatoes, zucchini, and herbs," he said. "It's my little toy. I am so excited about that."
Umbria, located at 250 Hanover St., Boston, is open 5 p.m. until midnight daily.
Correction: Umbria opens July 20, not July 21. Boston.com regrets the error.
Sign up for The Dish
Stay up to date on the latest food news from Boston.com.