Restaurants
5 restaurant openings we're excited about this month
Add these new restaurant openings to your list.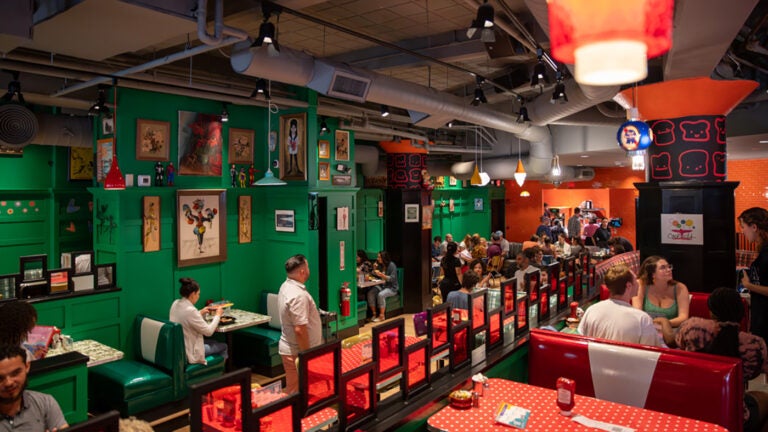 As summer slips away, there's an entire lineup of new restaurants we can't wait to visit this fall, including a just-opened 18-course omakase in the South End, a New York Spanish tapas bar debuting in the Seaport, and the highly anticipated reveal of Michelin-star chef George Mendes' Amar at Raffles Boston.
Take a look at the five new restaurants we're craving a bite at in September 2023.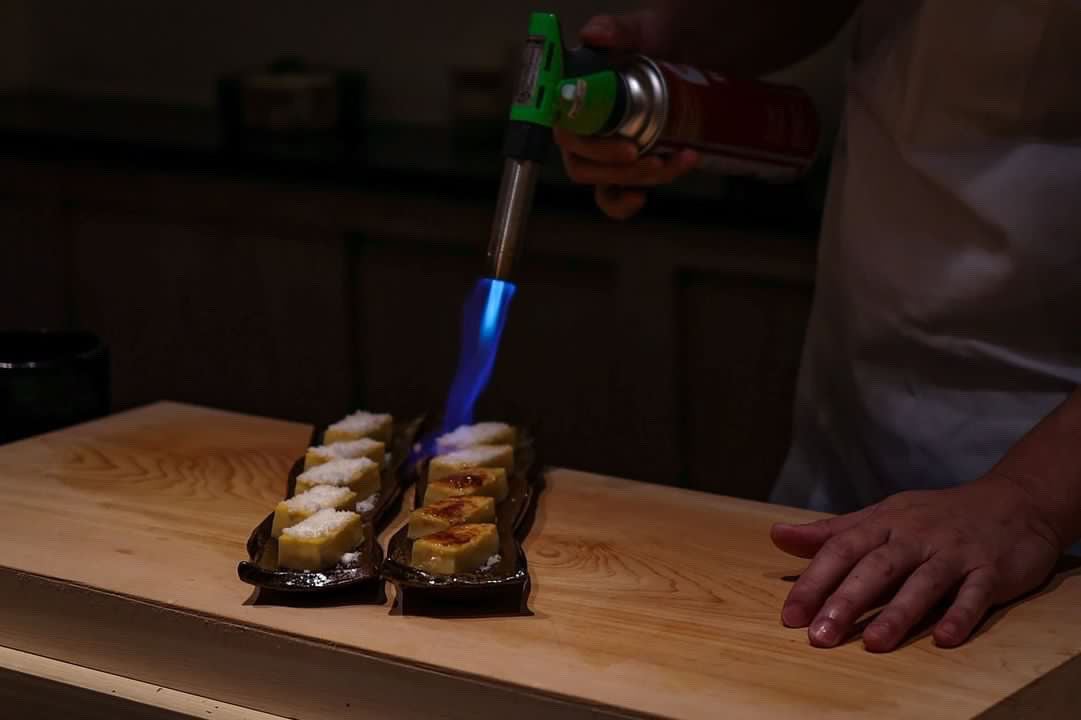 With a name that symbolizes a harmonious trinity of Chef Wei Fa Chen, his ingredients and their diners, 311 Omakase could be the most thoughtful new restaurant in Boston. Designed entirely by Chef Wei, who previously worked under world-acclaimed chef Masayoshi Takayama of three-Michelin star Masa Restaurant in NYC, including Japanese pottery and antiques from his personal collection, down to the last detail on the 18-course seafood-centric omakase, Chef Wei refers to his new restaurant as a tribute to the beautiful complexity of Japanese cuisine and culture. The restaurant partnered with Japanese artisans to further enhance guests' connection to the experience, like potter and ceramist Akirasatake, who custom-made all 311 Omakase's sushi plates that act as stunning backdrops to the likes of singular handrolls and meticulously plated nigiri. In omakase fashion — meaning chef's choice, literally "I leave it up to you" in Japanese — guests entrust Chef Wei to create an ever-rotating but always indulgent menu that's broken down into four appetizers, 12 nigiri, miso soup, and two housemade desserts. Think: the finest and freshest grade of daily imported sashimi or locally sourced tuna, clams, and lobster, as well as uni, caviar, black truffle, and horsehair crab. There are only two seatings per evening with room for 10 diners at each.
605 Tremont St., Boston
Now Open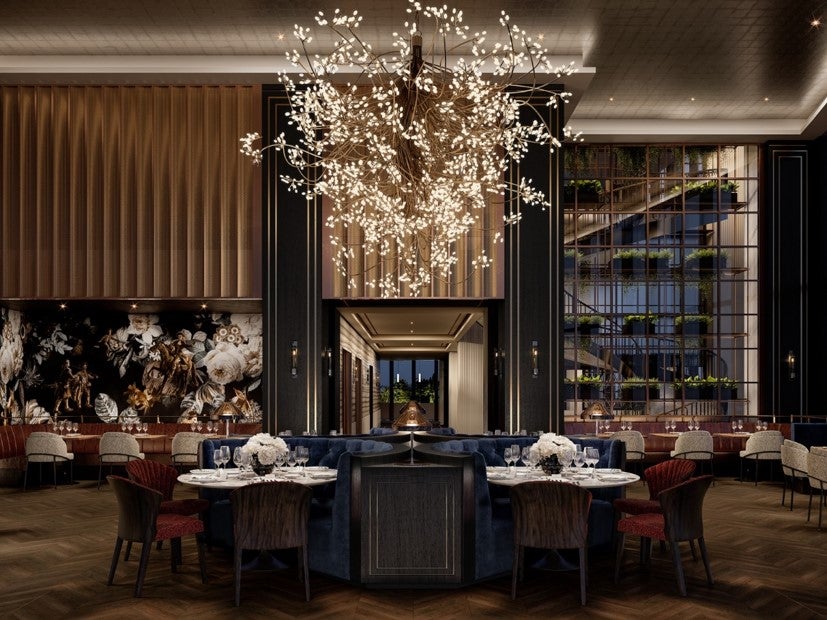 Boston's newest high-rise carries much anticipation: Raffles Boston is the Singapore-based brand's entry to North America, and with it comes five unique epicurean concepts, including a speakeasy, a European-styled cafe, an all-day eatery, and two fine-dining establishments. Of the latter two experiences, Amar is chef George Mendes' pride and joy, an extension of his Michelin-starred NYC restaurant Aldea, which shuttered in 2020. "It's a continuation of my journey, simply put," he said of the 60-seat restaurant towering above the Back Bay with sweeping views from the floor-to-ceiling windows. At Amar, Mendes honors his heritage and upbringing with Portuguese-inspired cuisine, all while using local ingredients to tie his New England roots together in one gourmet journey. Though Amar is branded as fine dining, chef Mendes assures it won't feel stuffy; there are no white tablecloths, and many dishes are prepared tableside for interaction and exposure to behind-the-scenes. "It will be approachable but still exciting," Mendes said. Expect humble ingredients like olive oil, fresh herbs of parsley and cilantro, as well as citrus used to elevate Portuguese staples of octopus, salt cod, and various pork and rice dishes.
40 Trinity Place, Boston
Opens: Mid September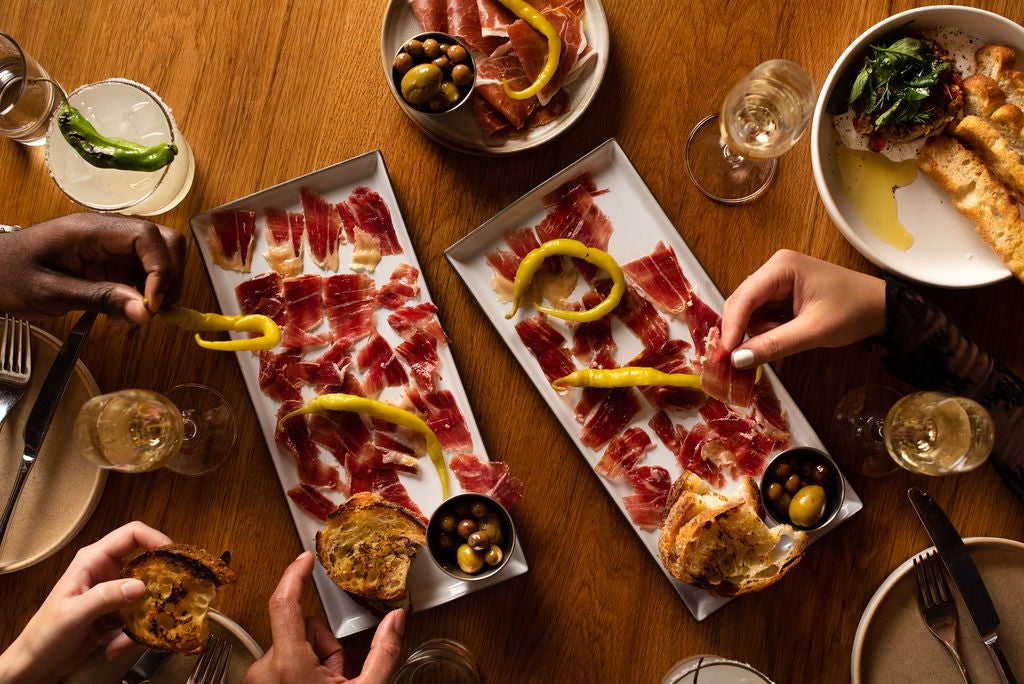 What began as a casual tapas bar at the heart of Manhattan's Flatiron neighborhood in 2006 has since multiplied across the Big Apple with three other locations, and now, its first outpost arrives in Boston. Set to open in the Seaport mid-month, the Barcelona-inspired tapas bar will serve its specialty paella — the signature being paella de mariscos, saffron-laced bomba rice topped with fresh squid, head-on shrimp, clams, and mussels — as well as all-day tapas like pan con tomate (grilled bread rubbed with tomato, garlic, and olive oil), pulpo a la plancha (grilled octopus) and gambas al ajillo (shrimp cooked in chili-laced olive oil and garlic). Chef Arturo Gonzalez, previously of Boqueria's SoHo location in NYC, will be opening the restaurant and updating the menu quarterly. "We're excited about being part of the Seaport's growth. It's a vibrant area, and we're joining a restaurant scene that already has top-notch culinary talent, so we know guests will be discerning and we've got to get it right," shared Boqueria's founder and CEO Yann de Rochefort, whose wife is from the area so felt Boston was the best place to open Boqueria's latest location. Eventually, Boqueria will add brunch service, serving signature Spanish breakfast treats and as an exclusive to its Boston locale: a shareable sangria tower.
25 Thomson Place, Seaport
Opens: Sept. 12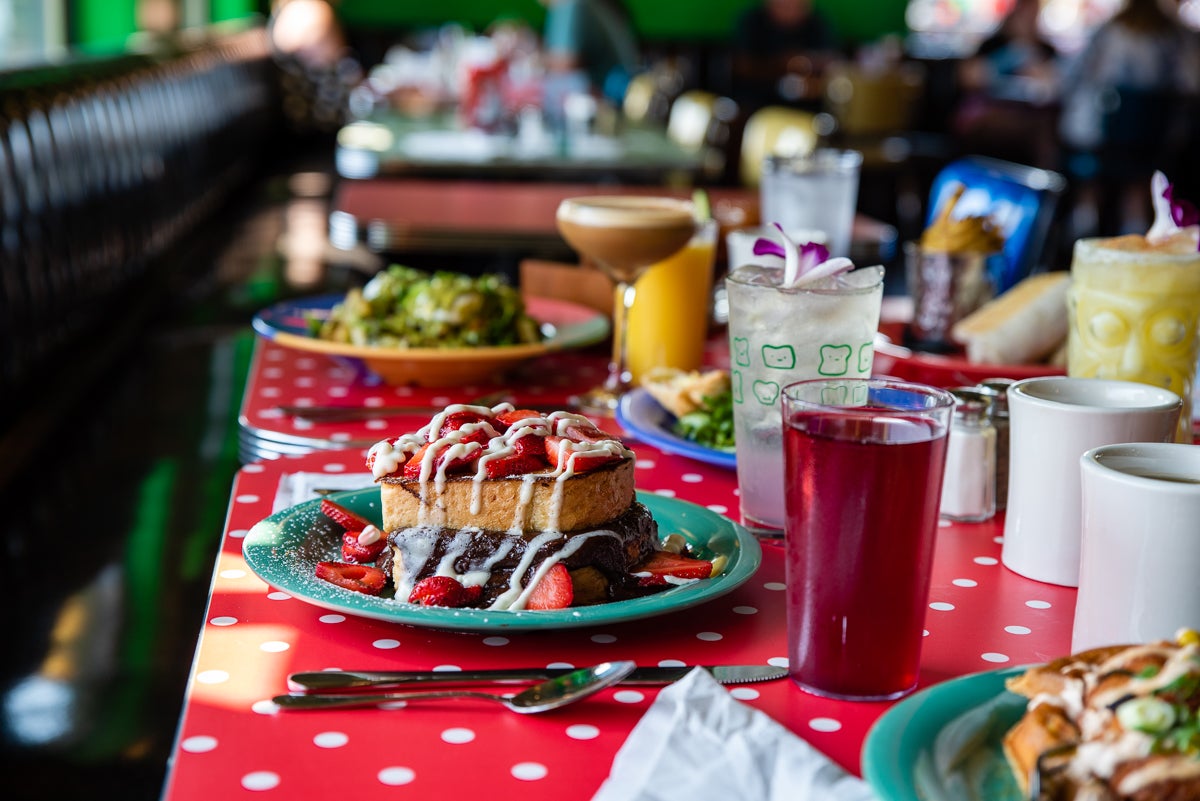 There's something nostalgic and thoroughly comforting about all-day brunch, which is exactly what The Friendly Toast serves up seven days a week. The newest restaurant, the 11th location in New England, just opened in Harvard Square and is ready to embrace diners in the mouthwatering smell of piled-high pancakes and behemoth benedicts. This isn't just any breakfast joint, though: The Friendly Toast prioritizes a scratch kitchen approach with unique riffs on Chicken & Waffles and avocado toast flights. The creativity extends to the bar presentations of maple bacon bloody Marys and spiked coffee flights. The latest venue can seat up to 160 guests between the vintage-inspired dining room with an assortment of primary colored walls, booths, and tables, as well as a mid-century styled bar. The Friendly Toast is all about doing good, too, aiming to give back to the local community and charitable organizations through seasonal specials. "We take pride in the communities in which we are a part of," said Scott Pulver, co-owner of The Friendly Toast. "As we get to know Harvard Square's residents, we're eager to partner with organizations that impact this area and ways we can help them continue to thrive."
1230 Massachusetts Ave., Cambridge
Now Open
As the newest restaurant and bar from Maverick Hospitality, the team that brought Bostonians their beloved Lucy's and the Bowery Bar to name a few, Layla's American Tavern takes over the former Shenannigans Bar in South Boston to dish up lunch, dinner, and weekend brunch. As its name suggests, the casual tavern-style eatery focuses on American fanfare, like buffalo chicken dip, wings, and fried pickles, and is designed to serve as a local hangout that encourages good vibes over shareable snacks. The revamped interiors include torched wooden walls with custom upholstered plaid booths that are accented by hanging greenery and plenty of TVs welcoming sports fans to cheer on their teams. Layla's offers 20 draught lines that showcase local and regional breweries with their 'Hair of the Dog' menu featuring hot-ticket items like boozy iced coffees and an 88-ounce mimosa tower.
332 W Broadway, South Boston
Now Open
Sign up for The Dish
Stay up to date on the latest food news from Boston.com.