Restaurants
What to order at Blossom Bar in Brookline
Owner Ran Duan dishes on his top picks from the menu.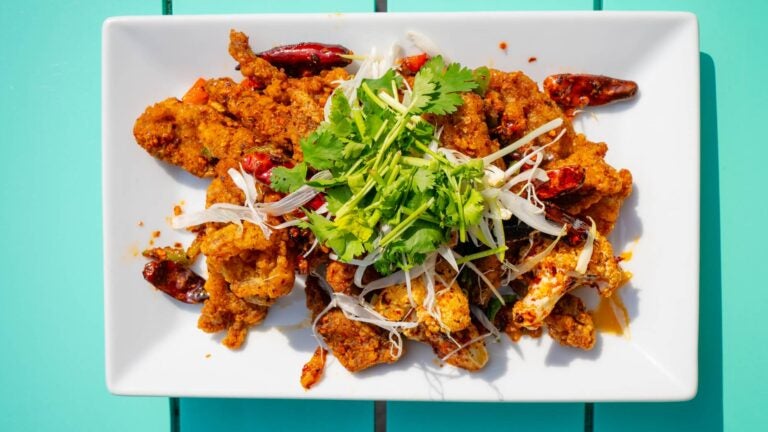 As a kid growing up in Brookline, Ran Duan spent a lot of time at Sichuan Garden, his parents' restaurant, doing homework at a table in the back after a day at the Driscoll School. So, it's safe to say he's eaten there a lot.
When Duan joined the family business in 2018, he revamped the restaurant into Blossom Bar at Sichuan Garden and added an imaginative bar program, which has earned the Brookline Village spot national acclaim. The homestyle Chinese cooking hasn't changed, however.
"It's not fancy food. It's just good, classic Sichuan cuisine," Duan said. "Keeping those recipes the same from what my parents have been doing for 20 years was very important to me."
As part of a new series about what to order at popular local restaurants, Boston.com asked Duan for his perfect meal at Blossom Bar.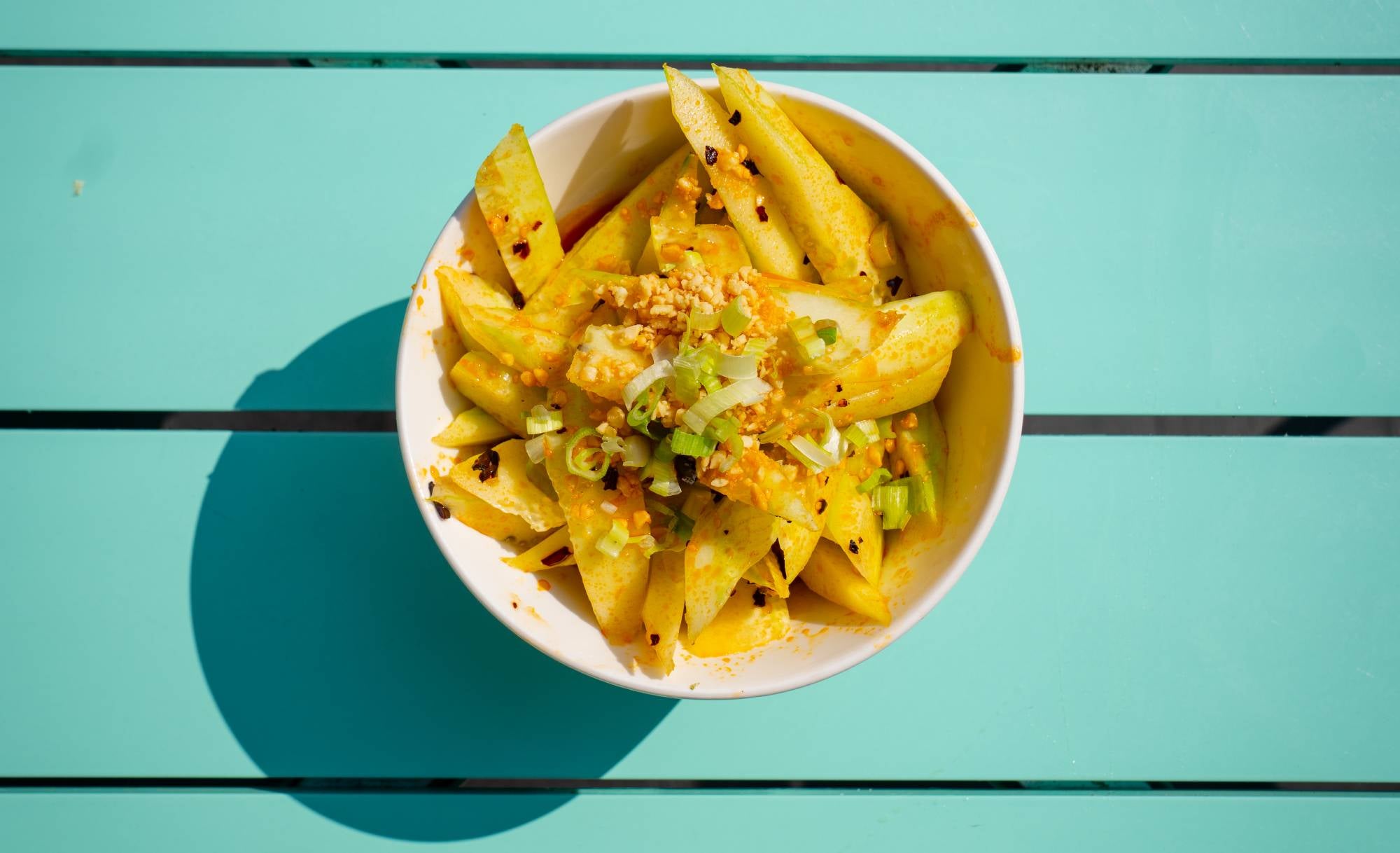 Appetizers
Cucumber with Garlic Sauce
Cucumber with Garlic Sauce is a refreshing cold salad of smashed cucumbers in a house-made chili-garlic sauce. "A lot of people have smashed cucumber variants, but I like this one the most because, obviously, it's my mom's recipe, but more importantly, there's no skin" on the cucumber, Duan said. "It does not have that waxy texture, so it's very silky."
Pork Dumplings with Chili Vinaigrette
Blossom Bar's freshly folded pork dumplings stand out thanks to a different house-made chili sauce. "Especially with the pork, the crunch of peanuts and scallions, it's very aromatic," he said. You're going to want to hang onto the leftovers: Mix the chili vinaigrette with white rice and your entree, Duan suggests.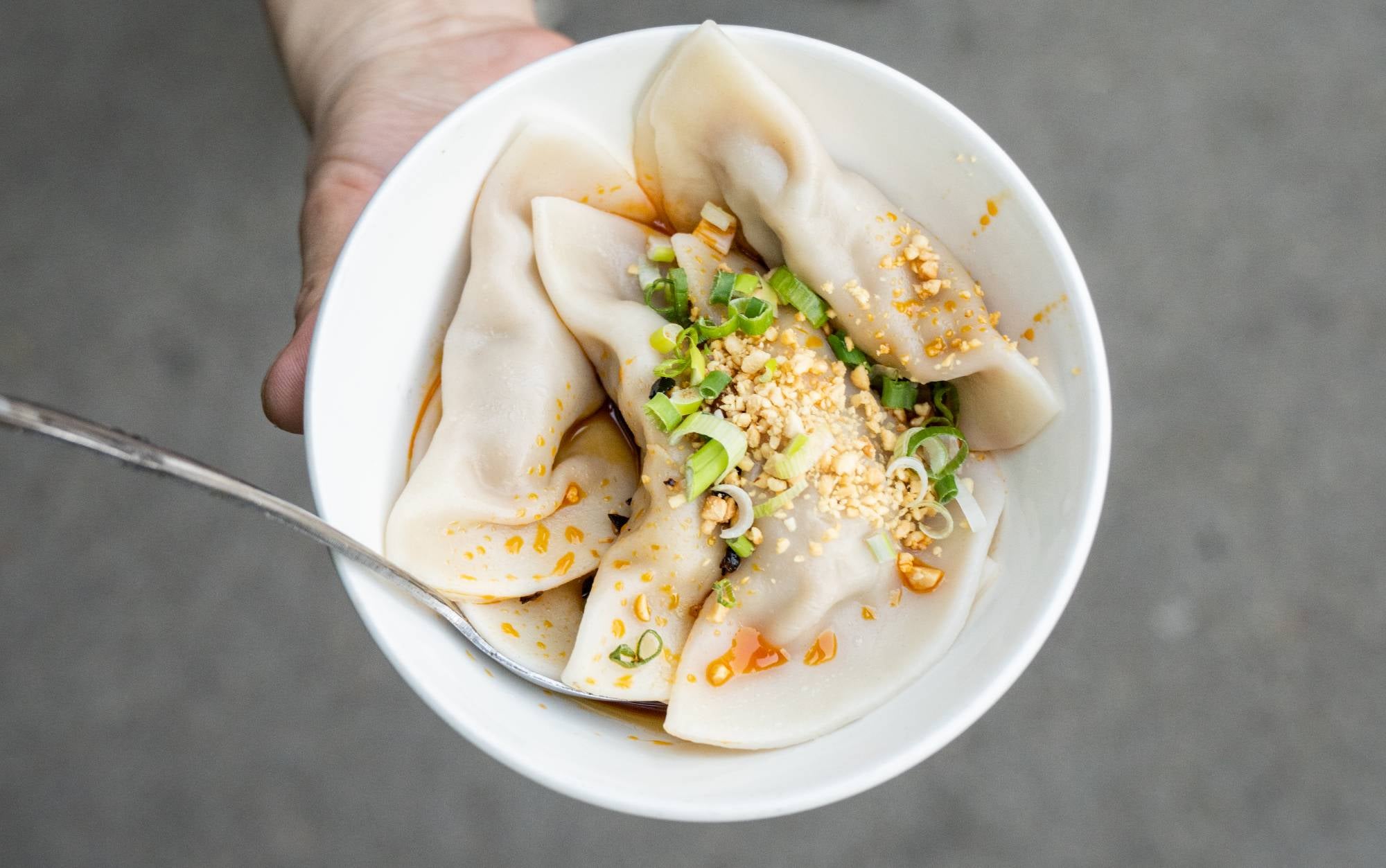 Entree
Dong Po Boneless Ribs
Crispy, tingly-spicy pork ribs dry-fried with Sichuan peppercorn, chili, garlic, and cauliflower is a classic dish hailing from Meishan, a city in the Sichuan province. "We do it with boneless pork just for a little more of the American refined palate," Duan explains.
This easy-to-eat and love main course has been on the specials menu for almost a year. "It's one of those dishes that people keep ordering, so it just stayed on," Duan says.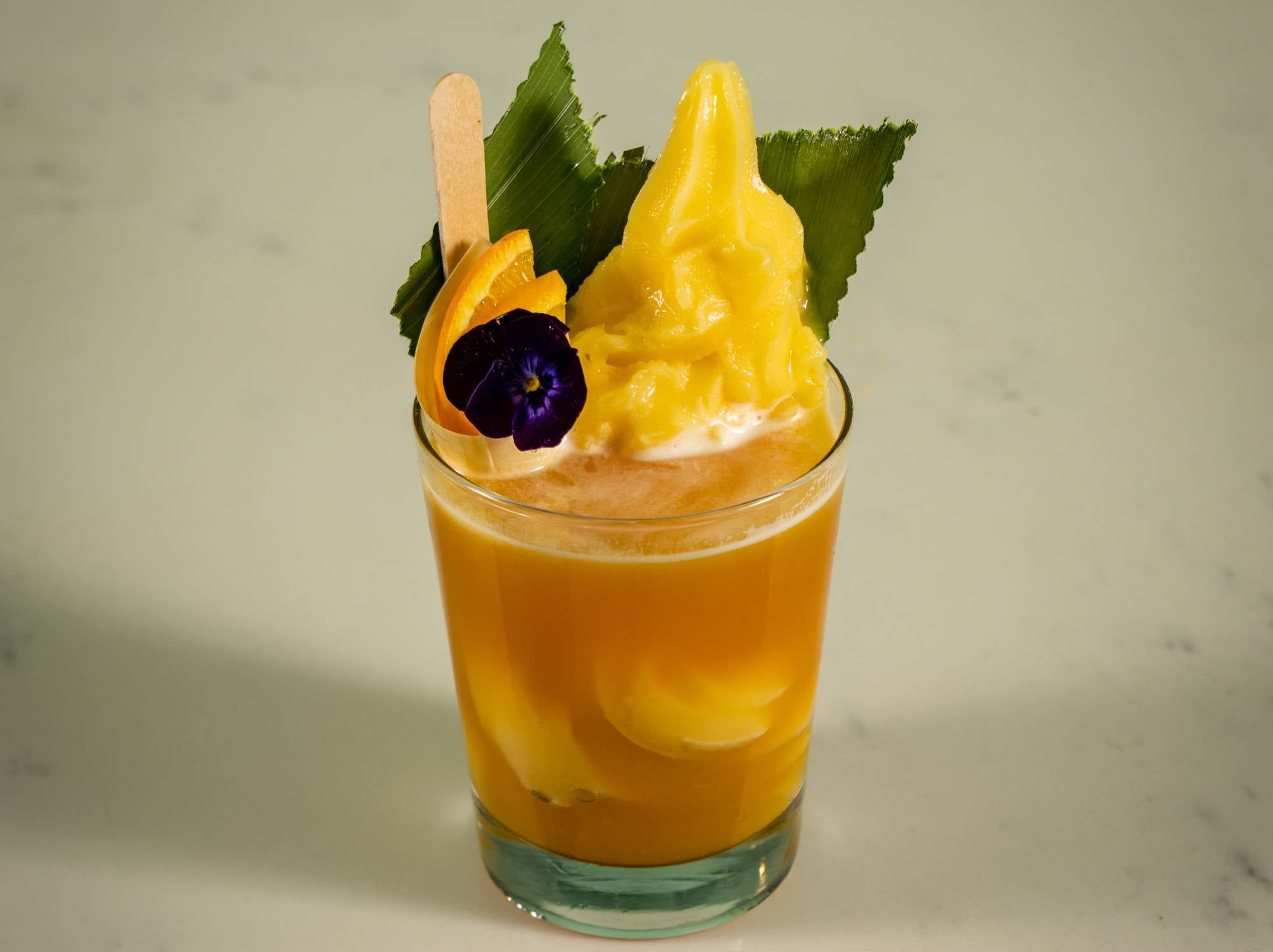 Cocktail
Duan's Whip
If it wasn't clear already, "these are all dishes designed to be for drinking," according to the owner. But Duan's favorite cocktail is inspired by somebody underage. "The only reason why we have Dole Whip at our bar is because of my son, Max. He's 9."
Dole Whip is a delicacy that originated at Disney World, which blends fresh fruit with dairy-free soft-serve ice cream. At Blossom Bar, the team takes the standard pineapple version to another level for 21-plus patrons by whipping it into a seasonal cocktail.
The creative concoctions are "getting a little more extravagant as we go," Duan said. On the menu now, Version 3.0 is "our most bold Duan's Whip we've had." With Havana Club Añejo Blanco Rum, tangerine, coconut-washed St. Germaine, Cynar, and lime juice, it's an oh-so-tropical dessert drink and a fun finish to any meal at Blossom Bar.
Sign up for The Dish
Stay up to date on the latest food news from Boston.com.