Restaurants
New England has 3 of the best restaurants in the U.S., according to The New York Times
One of the best restaurants is in Boston.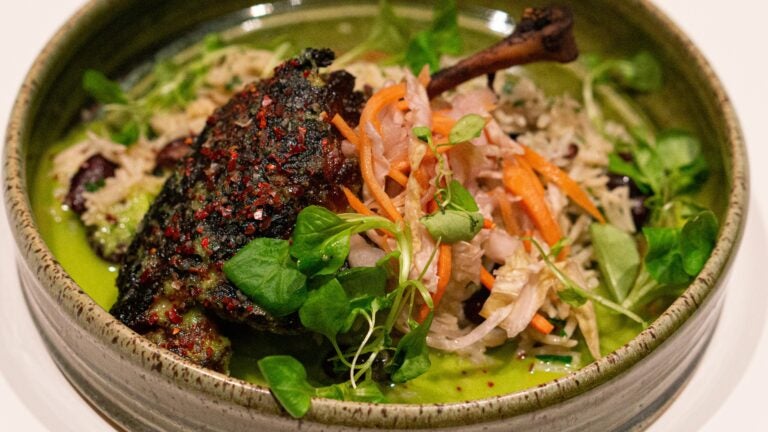 America's food scene is thriving, according to The New York Times, and three exemplary New England restaurants are part of the reason why.
The publication just released its third annual New York Times Restaurant List, naming 50 restaurants across the U.S. it finds most exciting right now, and Comfort Kitchen in Boston; Ore Hill in Kent, Conn.; and Tinder Hearth in Brooksville, Maine, all made the cut.
"Despite the upheavals in recent years, this is an expansive moment for independent restaurants," the publication wrote. "We can't help but feel that cities and towns in the United States are better to eat in today than they have ever been."
Half of this year's selections are new restaurants, including Comfort Kitchen and Ore Hill, the publication noted.
Comfort Kitchen, a Dorchester restaurant that opened in January, offers global comfort food inspired by the African diaspora.
"Is this dish Indian? Jamaican? Senegalese? At Comfort Kitchen, those questions are the whole point," wrote The New York Times, in part, about the restaurant. "Here, the chefs Biplaw Rai, who is from Nepal, and Kwasi Kwaa, who is from Ghana, want to illustrate just how connected food traditions are, through ingredients that have traveled across continents, either through forced migration or trade routes."
Ore Hill, a modern farm-to-table restaurant that opened in April, offers "a kaleidoscope of flavors, a warm cocoon of service, and lush produce, dairy, and meat from the 1,000-acre estate nearby that belonged to the philanthropist Anne Bass," the publication wrote.
Tinder Hearth, a bakery and pizza restaurant, has been serving patrons since 2007.
"The thrill comes from a rotating cast of toppings that might include pork meatballs, chile and garden mint, or confit cherry tomatoes, caramelized onion and ricotta with pops of fresh green coriander and honey," wrote The New York Times.
To comprise the list, the publication sent a dozen reporters, editors, and critics to hundreds of restaurants across the United States.
Check out the 2023 New York Times Restaurant List.
Need weekend plans?
The best things to do around the city, delivered to your inbox.