Restaurants
Village Restaurant, a seafood eatery in Essex, has closed
The Cape Ann spot had served guests for almost 70 years.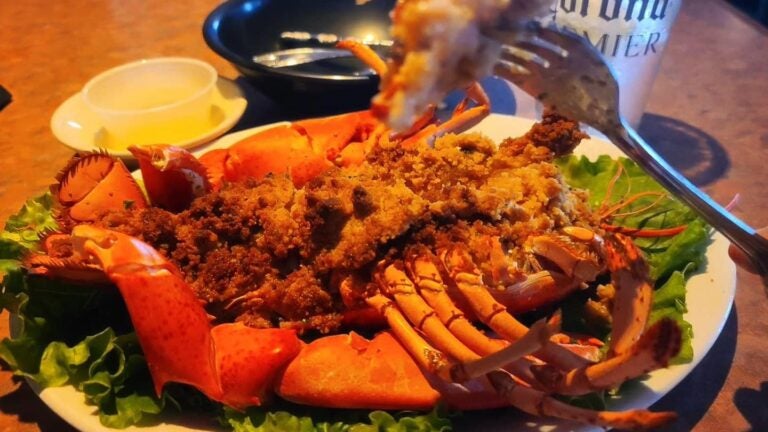 Patrons enjoyed their last meals at a North Shore seafood restaurant serving "traditional New England cuisine with a contemporary flair" this week.
Village Restaurant, a beloved eatery in Essex, held its final day of service on Tuesday. The spot, which had been open since 1956, announced its plans to close on Facebook last Friday, and while the team originally planned to shutter on September 27, they ran out of food by 7 p.m. a night earlier. After the Facebook announcement, more than 2,000 people had come to visit over the weekend, the Boston Globe reported. Co-owner Mark Audette said that the decision to sell the restaurant was made because the other co-owners, his wife, Tara Audette, and daughter, Carling Audette, are retiring from the restaurant business.
"The girls wanted to move on, [and] it was time to sell," Mark said. "I know that my wife and daughter put their heart and soul into the whole operation. They really gave a tremendous amount of time."
The space will remain a restaurant, owned by Stuart Henry, Mary Kiely, and Inga Dowling, according to Mark. They will be opening an Essex branch of The James Pub & Provisions, which is located in Needham.
Village Restaurant had been known for dishes such as their fried clams, an Essex specialty, clam chowder, and fish sandwiches. Customers also enjoyed their baked stuffed lobster, Mark said, and their signature dessert, an Indian pudding. The place had a devoted following, and Mark added that he was always surprised by how many people would get in a car to visit from afar.
Mark will continue to stay involved in the restaurant industry. His seasonal eatery, The Deck in Salisbury, and Giuseppe's, an Italian dining spot in Newburyport, will remain open. He has plans to open another Giuseppe's in North Beverly, hopefully within the next month, with partner Rob Hartley.
Having opened over 70 years ago, Village Restaurant has a long history in the Essex community. It was originally bought by two married couples, the Carters and the Riccis, when it was a burger joint called "Wimps," according to the website. The Ricci's sons eventually took over, until in 2018, the restaurant was sold to the Audette family.
Mark said that he wishes the new restaurant will have local support, and he will have fond memories of the former eatery.
"I certainly hope the town will welcome the new owners the way that they welcomed us," he said. "… We'll miss the staff, because they were loyal, and certainly, the customers."
---
Tell us: Do you have a special memory of Village Restaurant? Let us know what you liked to order there, what your experience was like, and what it meant to you. Fill out the survey below or e-mail us at [email protected], and your response may be featured in an upcoming Boston.com article.
Tell us: What's a special memory that you have of Village Restaurant?
Sign up for The Dish
Stay up to date on the latest food news from Boston.com.