Restaurants
Portland seafood joint teases The Holy Donut for its prices. Here's how the bakery responded.
J's Oyster called The Holy Donut expensive. The latter called the seafood restaurant "salty." Both say it was all done in good fun.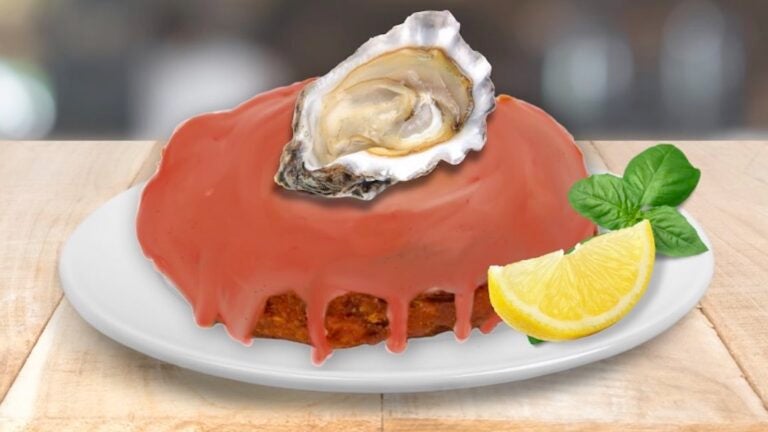 The wisecracks between two Portland businesses on social media took off after J's Oyster, a waterfront restaurant known for its Maine seafood offerings, posted a picture to Instagram and Facebook of a familiar sight: a line outside its neighboring business, The Holy Donut.
"This (is) a line for our neighbors Holy Donut — if you haven't had one, you should," the caption from last Saturday read. "That being said, it's $39 for a dozen donuts. It's $30 for a baker's dozen of fresh Maine oysters. Spend your money wisely."
The quip about the cost and wait to get Maine's famous gourmet potato doughnuts saw hundreds of comments, some who cheered on J's, others who expressed their allegiance to Holy Donut, and a small minority who found the post a bit mean-spirited.
"What a tasteless post," one commenter said. "It's hard as a small business these days."
It also was seen by Katie Mackie, The Holy Donut's marketing coordinator, who added that the doughnut shop's team wasn't aware J's was going to post that picture of the line. But they wanted in on the joke that was taking off online.
"It did get my creative juices flowing," Mackie said. "I went back and forth with the team a little bit, and we decided we needed to come up with a clever clapback. We wanted to keep it light and fun."
So the "salty neighbor" was born, a doughnut covered in a spicy cocktail sauce glaze, topped with a raw Maine oyster on the half shell, and a lemon on the side. The savory — or rather, unsavory — doughnut was introduced in a post on the business's social media pages on Monday and prompted interested customers to "give our friends over at (J's Oyster) a call for more info."
"All friendly banter and neighborly ribbing aside, after you grab your Holy Donut fix on Commercial Street, plan to grab lunch across the street at our friends over at J's Oyster," the caption continued. "They are a must on your Old Port to-do list while you're in the 'hood."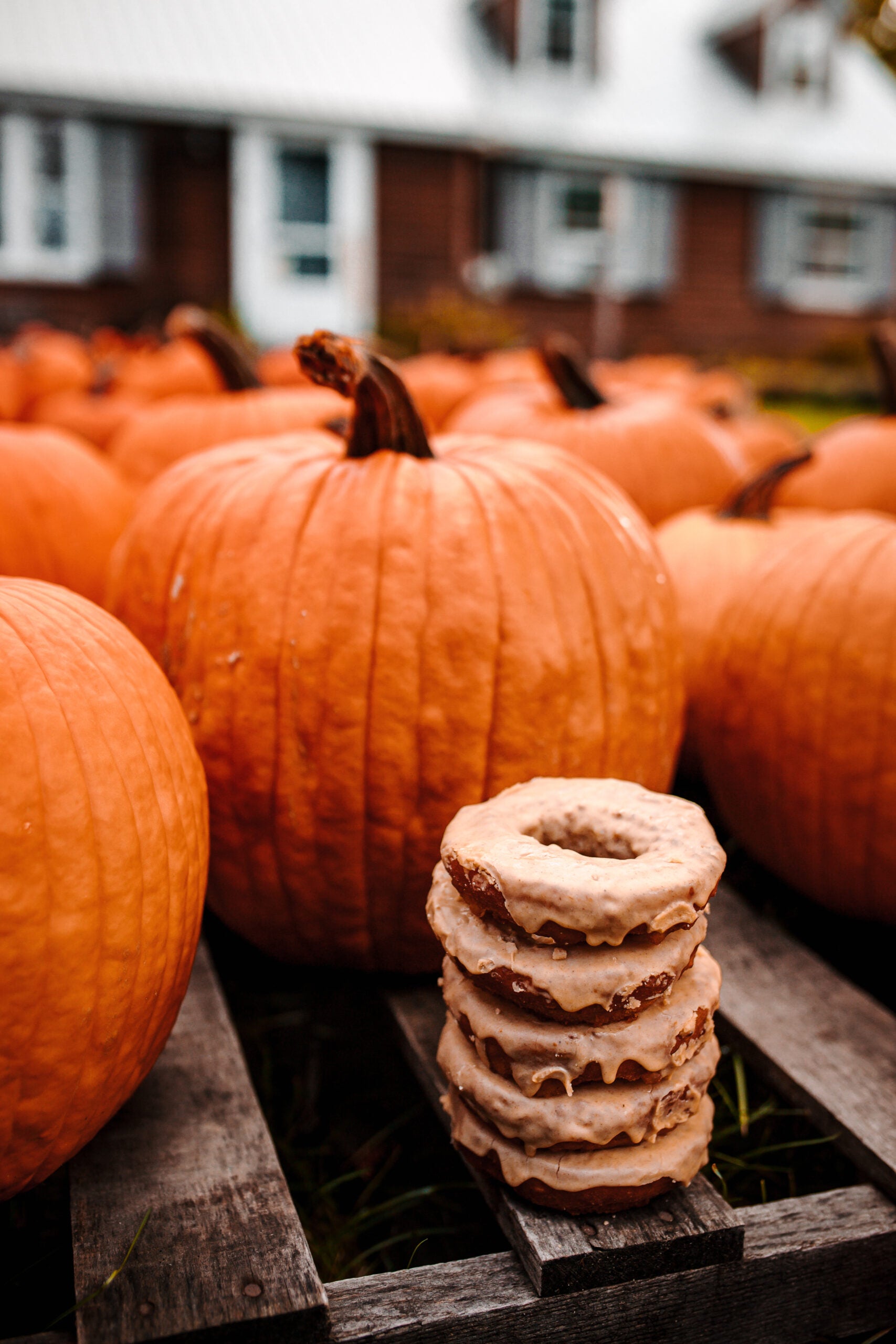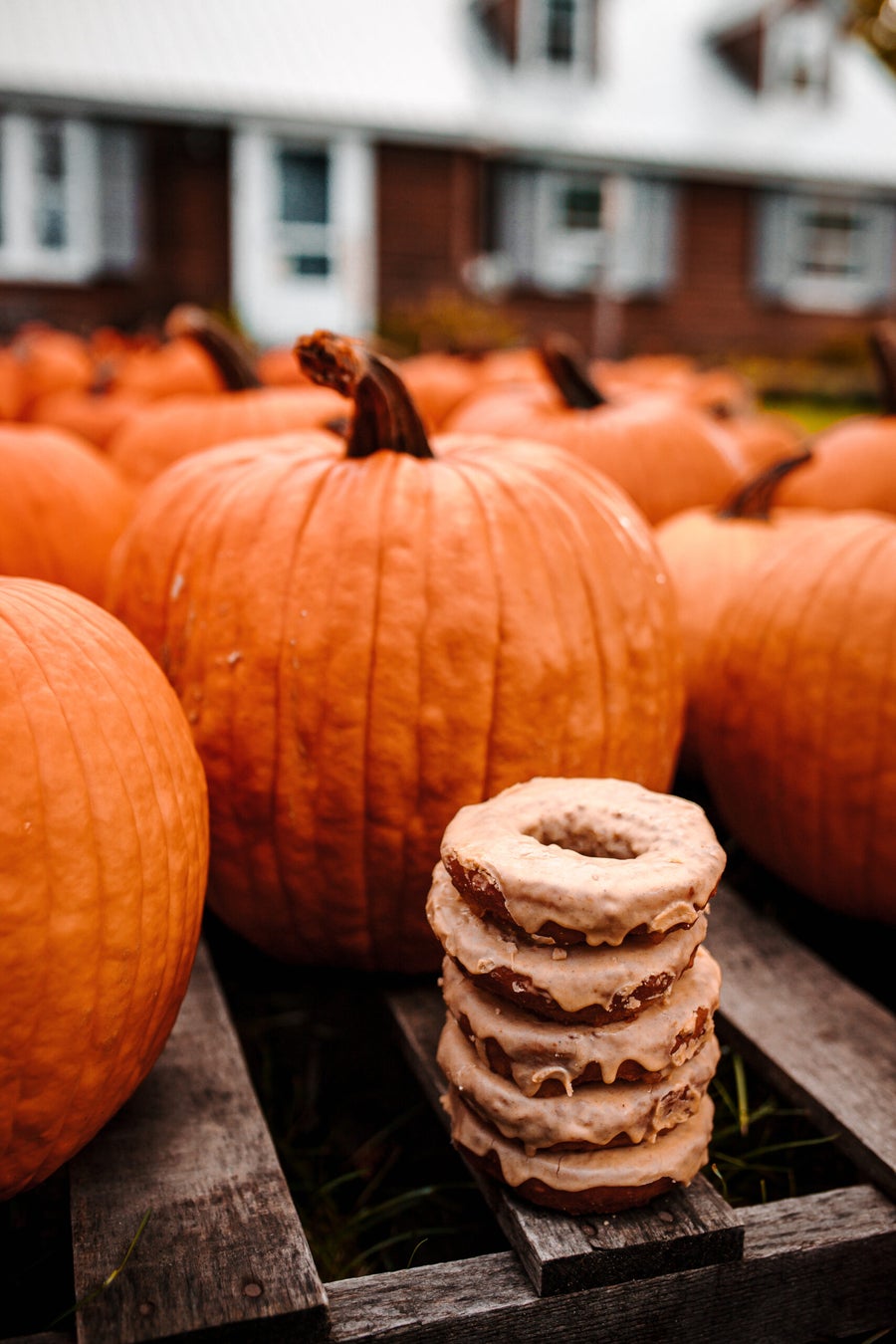 Commenters gave the comeback its due, but some wondered if the likely unpalatable treat was real.
The Holy Donut, which has four stores in Maine, is no stranger to collaborating with other local businesses to build a doughnut around the brand they're working with. Mackie said they once made a pizza doughnut in collaboration with Slab Sicilian Street Food and have had a few joint projects with Lone Pine Brewing Company.
But during an interview, she assured Boston.com that no such oyster doughnut exists or would ever come to fruition.
"I can't imagine taking a bite of a cocktail-sauce glazed doughnut with an oyster on top," Mackie said. "But we love to collab with local businesses. If it wasn't that, it would be something a little bit more delicious."
An hour after the salty neighbor made its debut, J's Oyster showed up at The Holy Donut with a peace offering: oysters.
The seafood shack documented the exchange of oysters for doughnuts and said the social media discourse was "all in good fun."
"We love our neighbors and would never hurt them," J's Oyster said in a social media post.
After the COVID-19 pandemic and its toll on small local businesses — especially those in the food and beverage service industry — Mackie said it's important for businesses to support each other, whether that's done through partnerships or fake social media tiffs.
"There were hard times. There were harder times," she said. "Within the community everyone just kind of stood strong, and we all believed in each other. We made it through."
Newsletter Signup
Stay up to date on all the latest news from Boston.com