Restaurants
What to order at A&B Kitchen Bar
The TD Garden-side restaurant adds lunch and late-night just in time for the new season.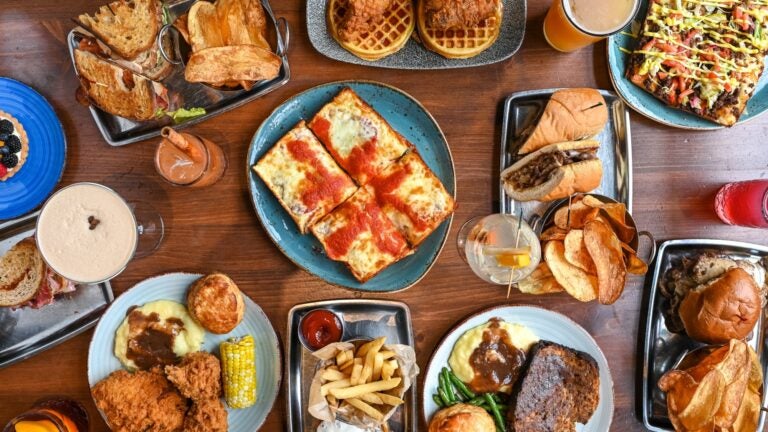 When the North Shore's popular A&B Burgers first expanded from Beverly into Boston, owner Thomas Holland envisioned that the location — in a new apartment building across from TD Garden — would cater to crowds craving casual cuisine all day.
Instead, just one year later, all live events would suddenly stop for nearly a year, and the office culture of the downtown area would fundamentally change. It was Holland's dedicated team and the up-and-coming neighborhood of residents that sustained the restaurant through the challenges of the past few years, Holland says, and ultimately inspired a subtle rebrand.
A&B Kitchen Bar is "an elevated bar and grill," says the lifelong restaurant operator whose Beverly spot is a multi-year pick for the best burgers on the North Shore. "We try to make what's comfortable and known better than anybody else does," Holland says. That still includes burgers: The bacon-topped B Burger is A&B's best-seller, Holland says. But the restaurant's identity also encompasses much more comfort food made with quality ingredients (and much more takeout than before, Holland adds).
In the midst of the busiest October at TD Garden since A&B's first year in Boston, the kitchen and bar has reintroduced lunch and late-night menus and now serves food daily between 11:30 a.m. and midnight (11 p.m. on weeknights without Garden events). As part of a new series about what to order at popular Boston restaurants, we asked Holland about new menu items and what he's excited for this fall at A&B Kitchen Bar.
Appetizers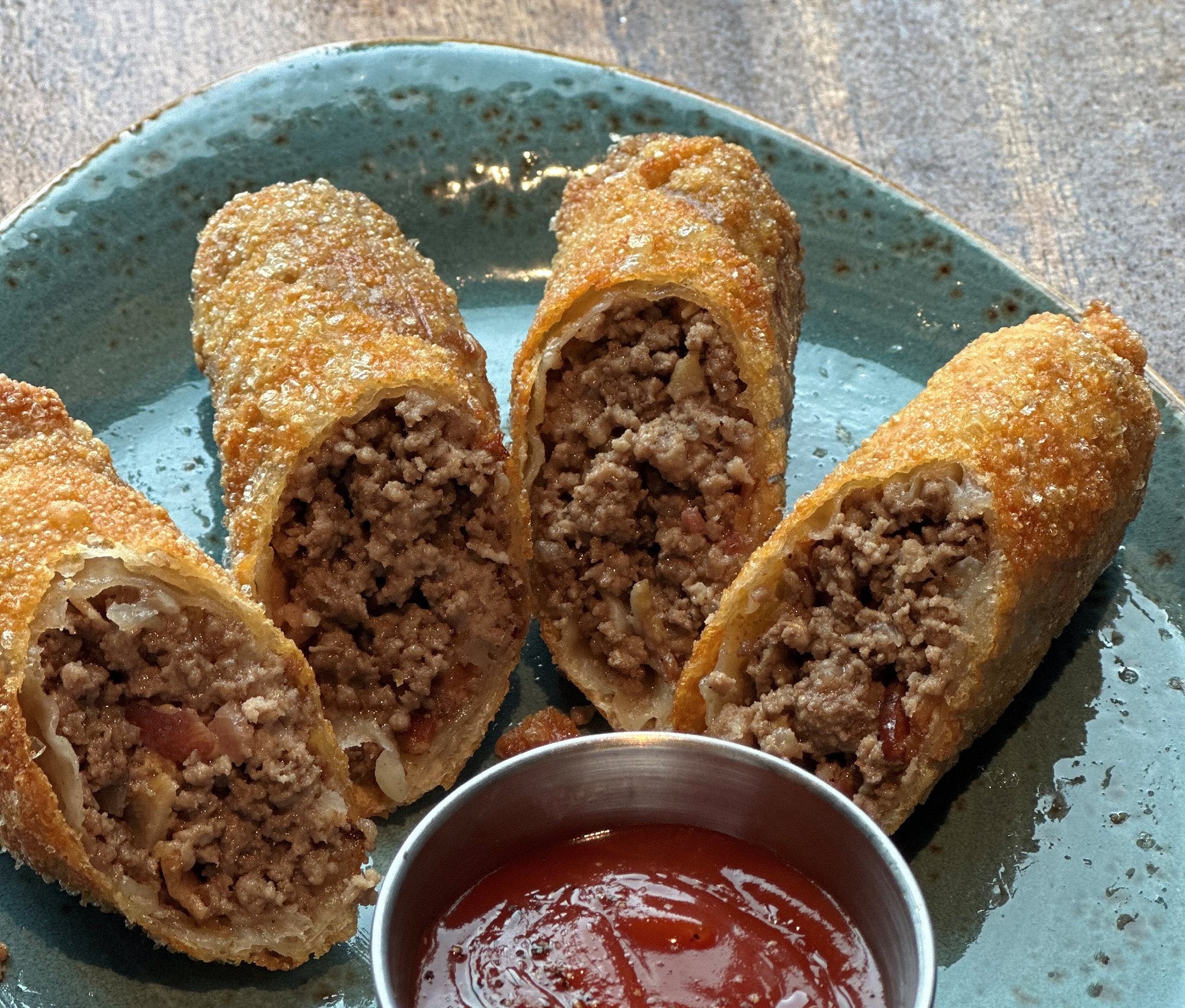 A&B Cheeseburger Egg Rolls
A&B's signature blend of sustainably raised Niman Ranch beef is sautéed with diced white onions, bacon and American cheese before being wrapped in wonton dough and deep-fried. Decadent and easy to eat, it's no wonder the bacon cheeseburger egg rolls are so popular. "Whether it's a family with kids or two couples coming out to go to a concert together, when people come in, they're looking for quick, shareable" food, Holland says. This snack has "become a main staple in both our restaurants," Holland says, and is on the late-night menu.
Entrees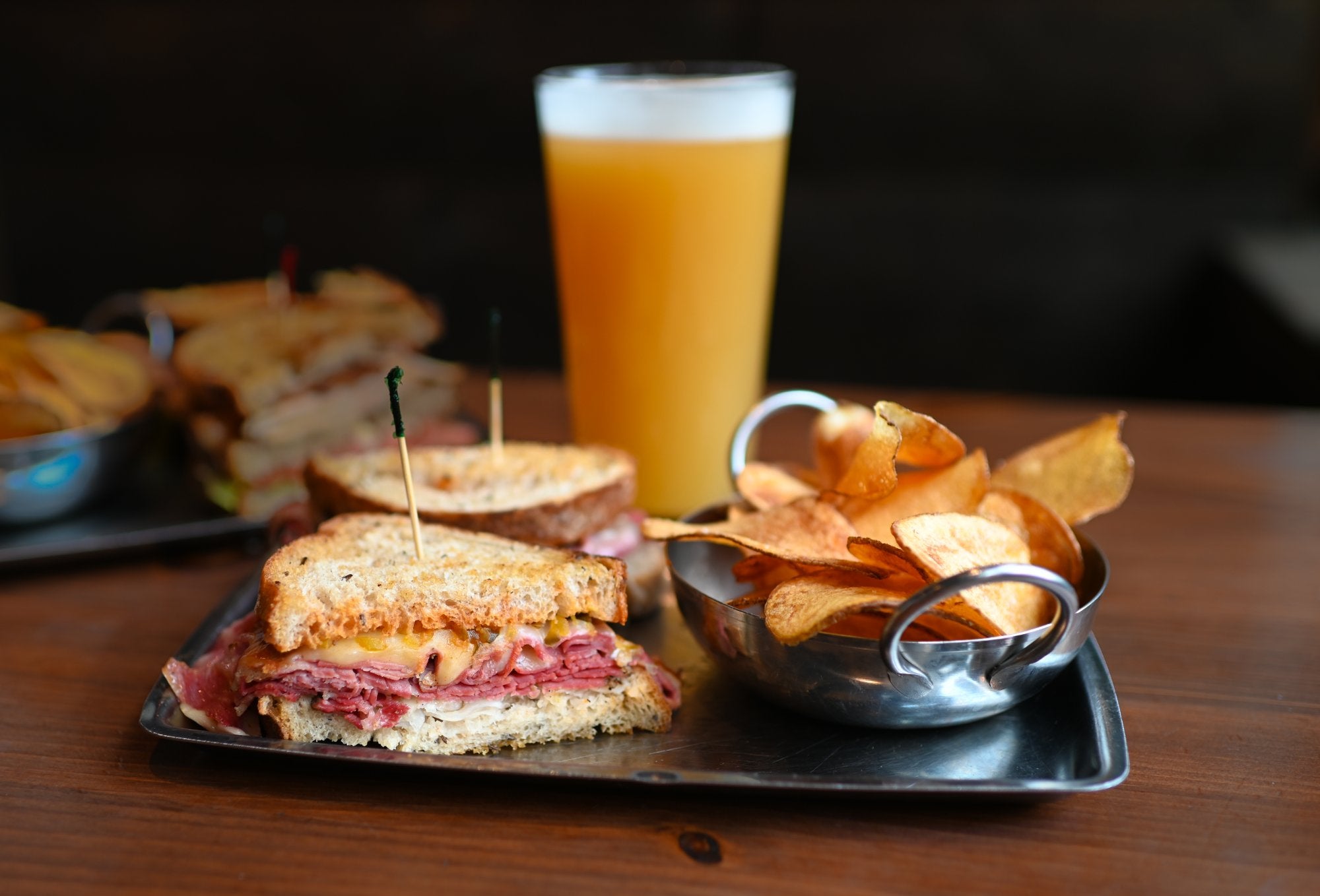 Pastrami & Swiss
The new lunch menu at A&B Kitchen includes six brand-new sandwiches stacked on freshly baked breads delivered daily from Salem baker A&J King. Chef Henry Palma takes care of spreads and fillings in-house, such as searing, slicing, and griddling shaved steak for a Philly-style cheesesteak, and slow-roasting beef to cure pastrami for a classic Reuben on rye. The sandwich combinations may be familiar, but "it's not pre-packaged or pre-frozen and you can just taste the difference," Holland says.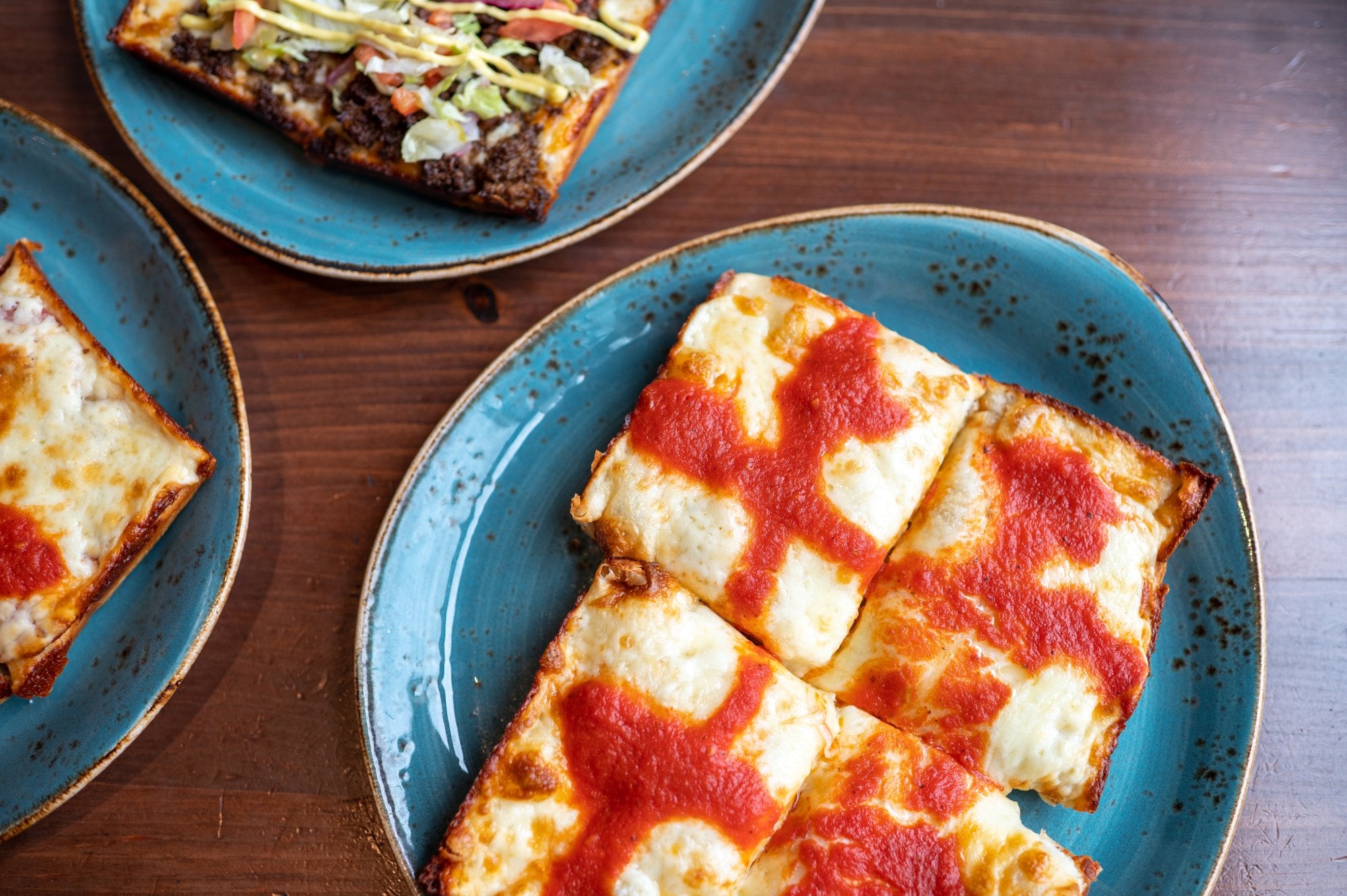 Detroit-Style Pizza
Pizza has proliferated at drinking establishments across the country as restaurants have rebounded from the pandemic. A&B Kitchen is giving it a go with a trendy but still under-the-radar variety: Detroit-style pizza. Baked in a deep pan, this style is notable for toppings underneath a layer of cheese, which goes to the edge of the baking dish. "When you cook it, the oils from the cheese and the oils from the pepperoni are absorbed into the dough and it gets really crispy and crunchy on the edges," Holland says. "It's perfect for a pub or bar [because] you don't need a pizza oven." Since this new menu item dropped, Holland noticed some folks order Detroit-style pizza as a shared appetizer, while others choose it for their own entree.
Dessert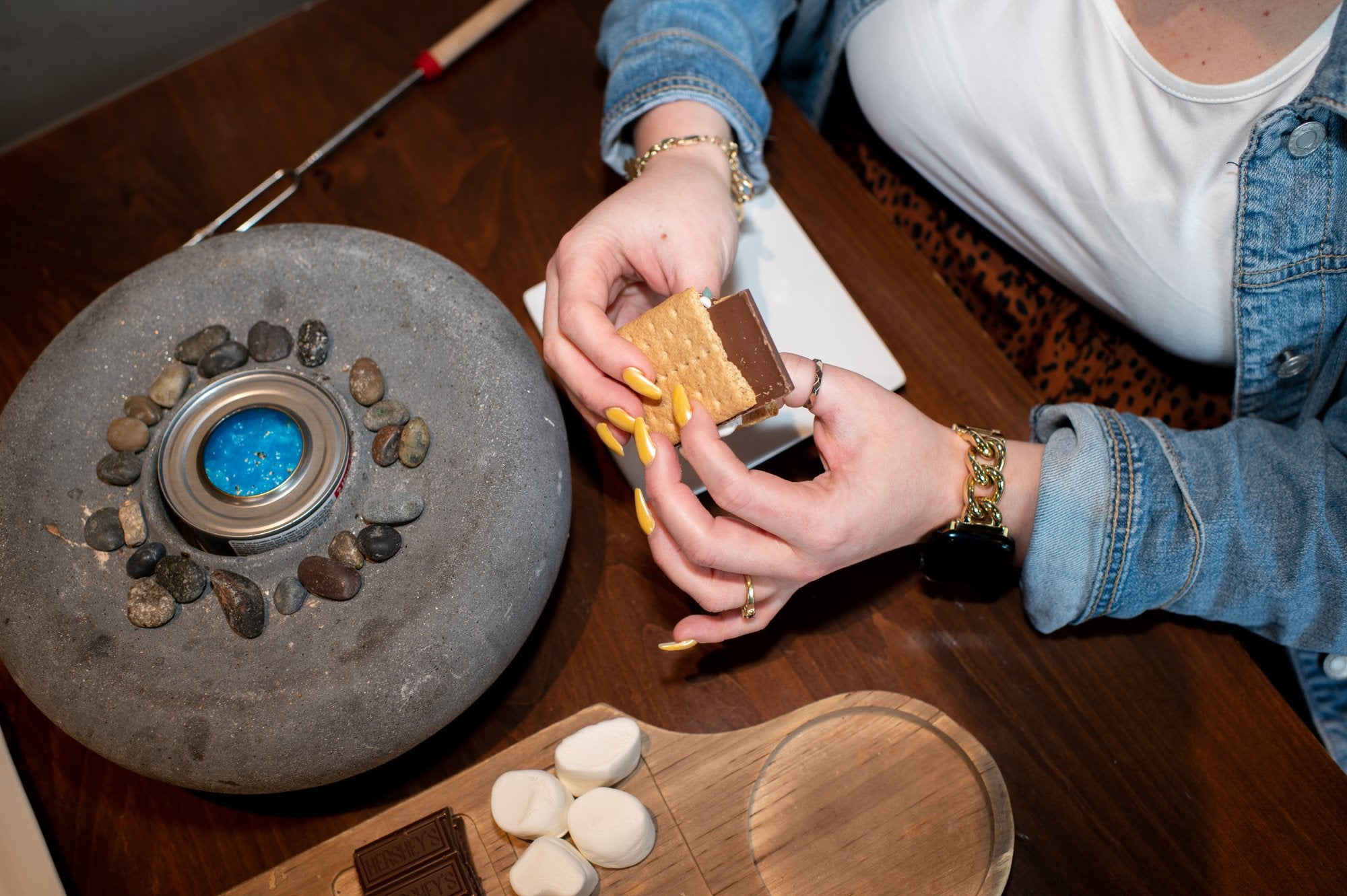 Tableside S'mores
OK, so not everything is scratch-made at A&B Kitchen. This whimsical dessert, a menu favorite for a while, brings to the table a live flame with a platter of Hershey's Chocolate, graham crackers, marshmallows and metal skewers. S'mores tap into culinary nostalgia in a similar way as a classic bar and grill. "In the city, you don't really get to roast marshmallows," Holland notes, and the joy the activity brings is evident when every person who orders it delights in filming and photographing this experience, Holland says. "A lot of the neighborhood comes down on off nights to order s'mores and an Espresso Martini."
Newsletter Signup
Stay up to date on all the latest news from Boston.com