Restaurants
What to order at Row 34
Chef Jeremy Sewall and the company's beverage experts share their top menu selections.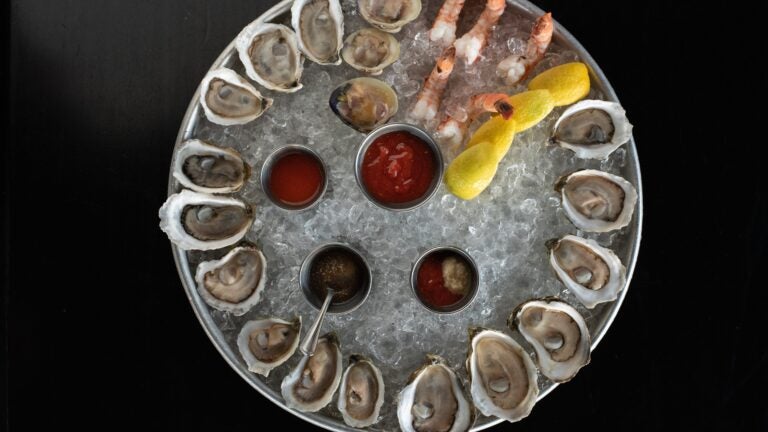 Ten years in at Row 34, the oyster bar feels fresher than ever, with an often-changing lineup of seasonal seafood dishes and a new Cambridge location now open. To celebrate their milestone anniversary, Row 34 is also inviting friends and fans to Fort Point on Nov. 4 and 5 for two star-studded events benefitting the Friends of Dana-Farber Cancer Institute.
Chef Jeremy Sewall and business partner Shore Gregory, who own Row 34 in Fort Point and Kendall Square as well as outposts in Portsmouth, N.H. and the Boston suburb of Burlington, are continuously inspired by the ocean's bounty and the best beverages to match. The restaurants are well-known for oysters — Row 34 is named for a variety grown by Duxbury's Island Creek — as well as for lobster rolls, made with sweet crustaceans caught by Sewall's cousin Mark, as the menu has long noted. But there's much more in store at any time of year.
Reached by video call while he was fishing for striped bass off the coast of Chatham, Sewall shared some delicious menu picks for the transitional season of fall. We also asked Suzanne Hays Bailey, Row 34's beverage director and assistant director of operations; and spirits director Brian Callahan, who oversees the Cambridge location's new menu of cocktails, for drinks to pair.
Appetizers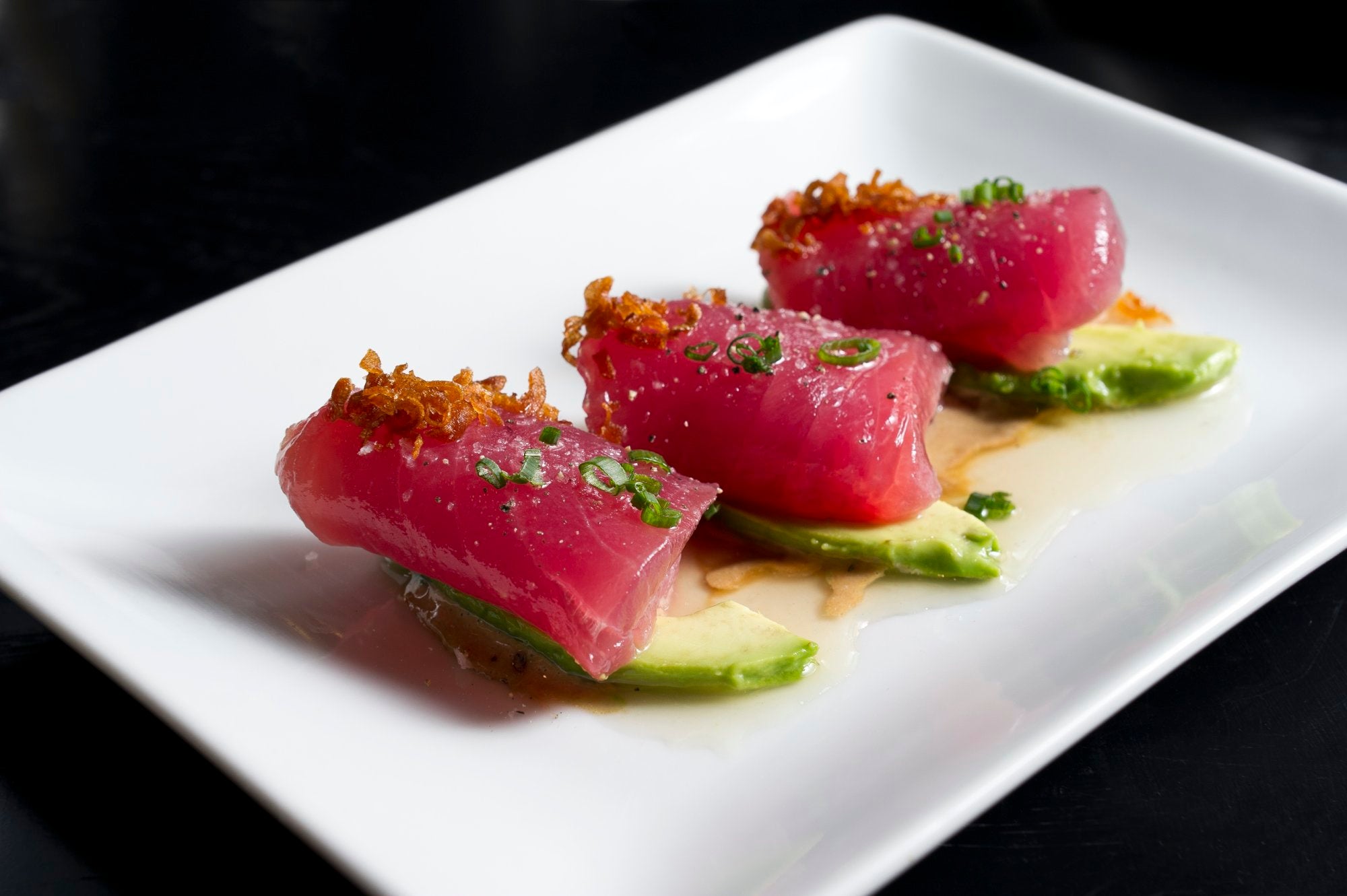 Tuna Crudo
The chef-owner joked that tuna crudo is putting his kids through college. (At least, we think he's joking.) The popular appetizer places sashimi-style slices of tuna atop a savory black garlic aïoli and cuts the richness with fresh ginger and crispy-fried shallots. A staple of the raw bar menu at Row 34, it's pretty to look at and tempting to any fan of raw tuna. In the fall, Northeast fishermen are catching local bluefin, and Sewall relishes the chance to use it. "We're trying to support those guys out there catching one or two fish a day," he said. You may also find local bluefin tuna in an appetizer of tartare and as a grilled entree. "As they're caught and they're available, we get them on the menu whenever we can," Sewall said.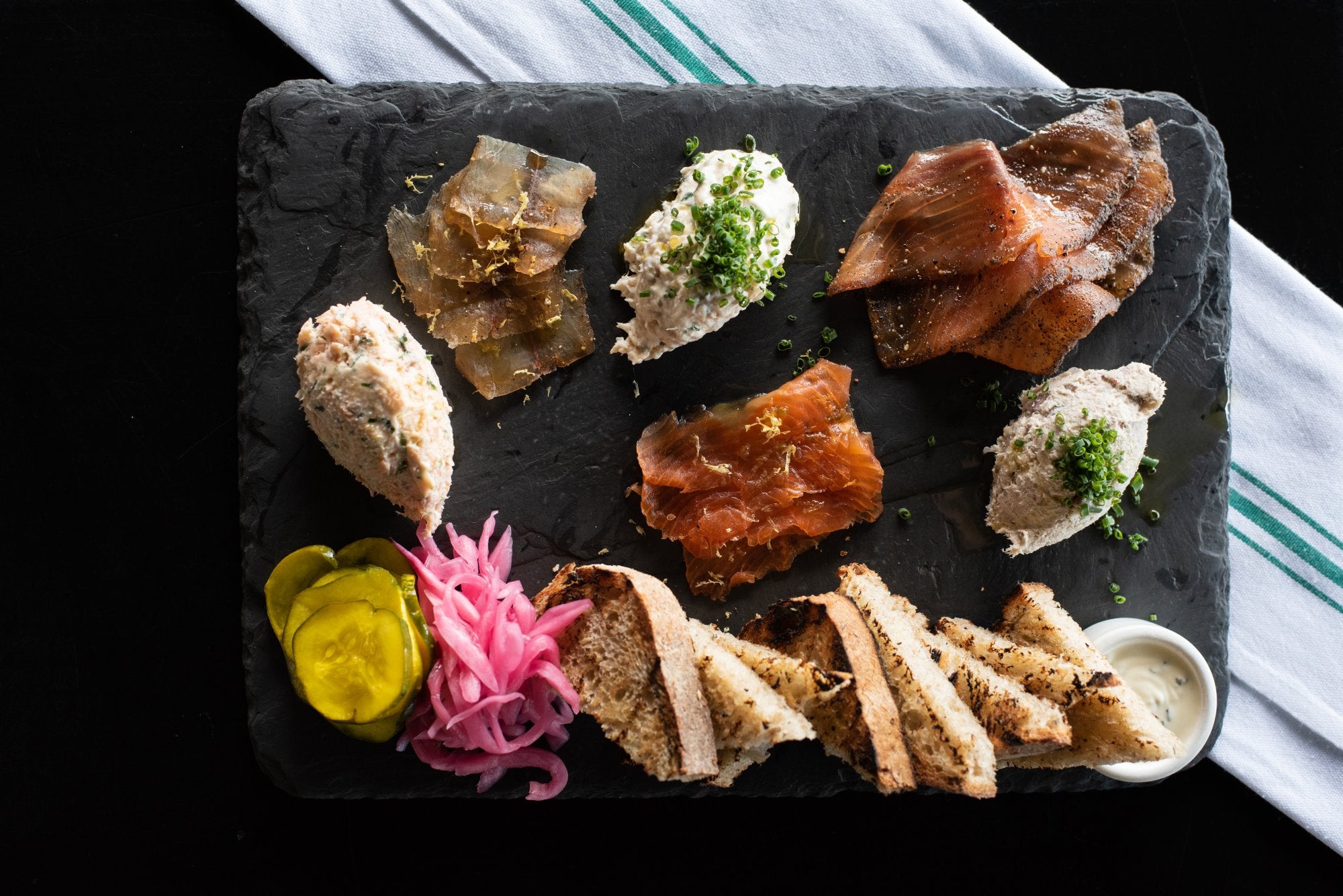 Smoked & Cured Board
So-called "seacuterie" is showing up on restaurant menus in Boston and beyond, playing on the popularity of shareable boards of meats and cheeses with a seafood twist. Row 34 has offered this delicacy from day one, though they don't use the trendy moniker. It's called Smoked & Cured seafood at Row 34, but the idea is the same: Mix and match preserved preparations of fruits de mer delivered on a slate board with accompaniments of grilled bread, pickled onion, and crème fraîche. Smoked and cured selections such as salmon lox and whitefish pâté are available year-round, but Sewall said the rich flavors are perfect for fall. Look for seasonal treats this time of year, too, like smoked scallops.
Hama Hama Manila Clams
Sewall is a regular at the Boston Fish Pier, but his restaurants don't exclusively serve local catch. Row 34 also sources seafood from responsible fisheries and growers around the globe. This time of year, it often includes Manila clams grown by Hama Hama Oyster Company, a sixth-generation family-run shellfish farm on Washington's Olympic Peninsula. Slightly smaller than the New England littleneck, Manila clams have a sweet, earthy flavor, delectable tenderness, and a striped, colorful shell. "It's fun for us to bring those in and for the staff and everybody to see something a little bit different," Sewall said. Look for Manila clams on Row 34's menus this fall steamed with white wine, fennel, garlic and bacon.
Beverages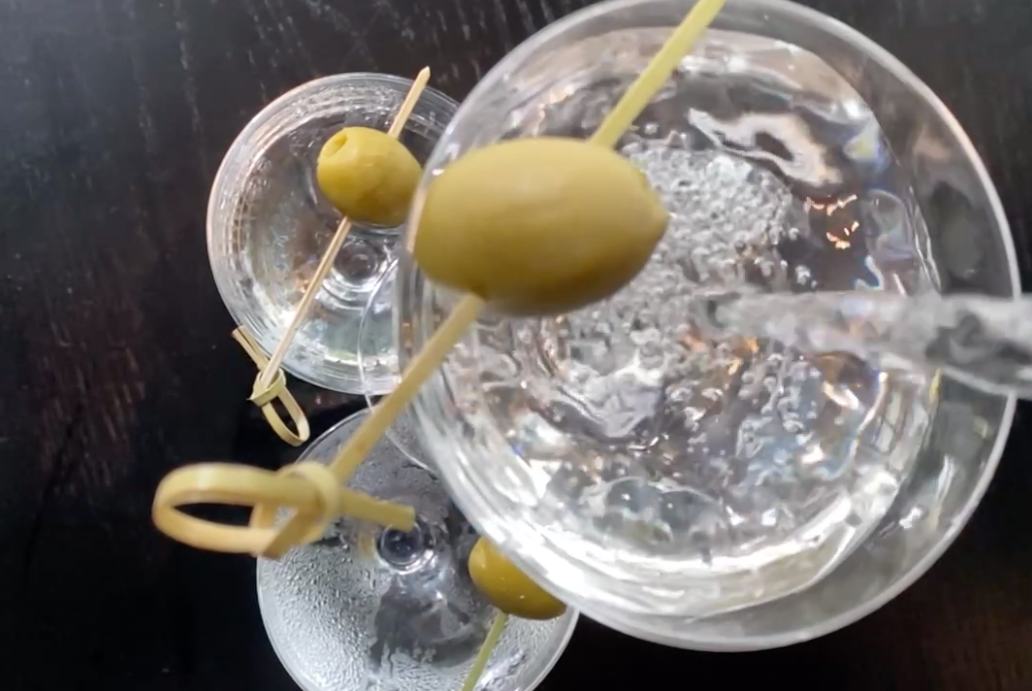 Freezer Martini (Cambridge exclusive)
Bartender Brian Callahan joined the Row 34 group following stints at cocktail hotspots like Tiger Mama, Orfano, and Coquette, in anticipation of Cambridge opening with a full liquor license (the Boston outpost is limited to cordials, beer and wine). Callahan's go-to drink is a classic gin martini, which pairs perfectly with oysters, he said — so that's where he started when developing the Cambridge menu. The result is a blend of three different gins — Beefeater, Ford's, and Citadel — which bring different flavor profiles to the forefront. Mixed in advance and kept in the freezer, it's ready to be served ice-cold as soon as somebody orders it. "If I were to go to Row 34 I would start with a martini, which hits the table around the same time as oysters," Callahan said.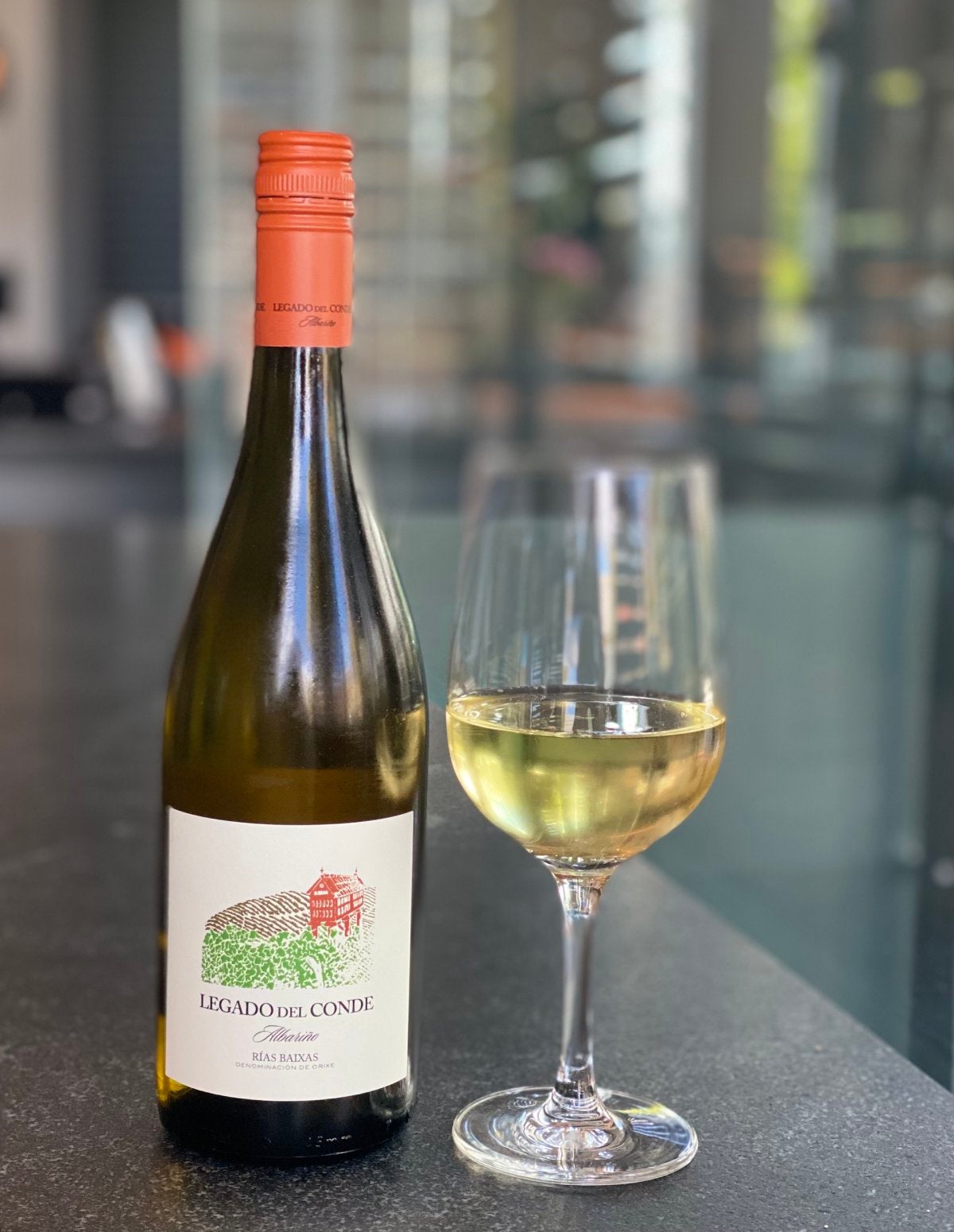 Wine & Beer (all locations)
Row 34 is well known for the unmatched excellence of its beer program. Beverage director Suzanne Hays Bailey keeps things fresh with kegs from around the U.S. and the world, all meant to complement a seafood feast. Dry and earthy farmhouse ales from Jester King and Oxbow breweries are rare delights that are especially food-friendly, she notes. She'd also suggest the Legado del Conde Albariño, a bright white wine from the southwestern coast of Galicia, Spain. The vibrant wine has zesty acidity and lemony citrus notes while being rich and creamy for the cooler weather.
Sign up for The Dish
Stay up to date on the latest food news from Boston.com.