Restaurants
5 new restaurant openings we're excited about this month
Boston-area openings include a couple of brasseries, a modern clam shack, and more.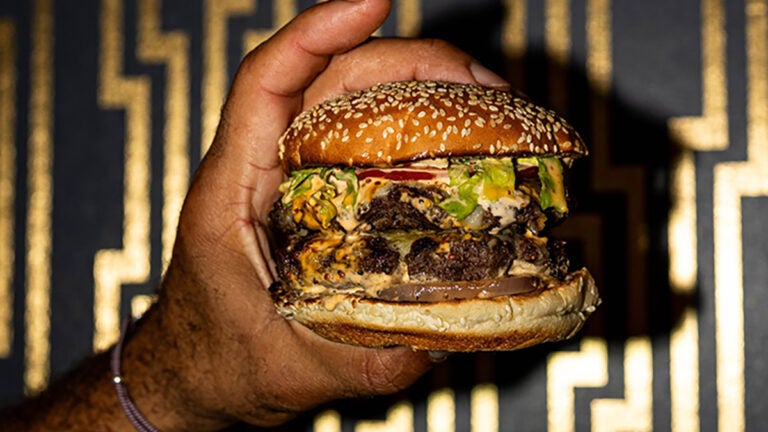 Brasseries are popular this month. Two new Fenway spots are ready to welcome diners with casual, flavor-packed fare — and easygoing vibes to match.
In the Seaport, there's also a modern clam shack preparing to open and a 400-seat Canadian chain that's bringing the buzz to the South Boston waterfront.
Here are five new restaurants we're excited to check out in November.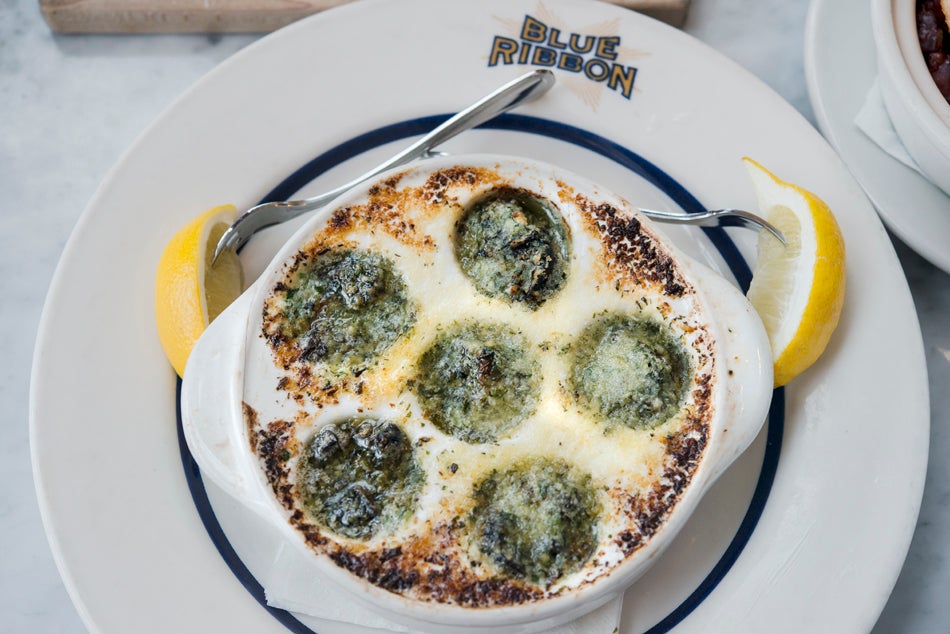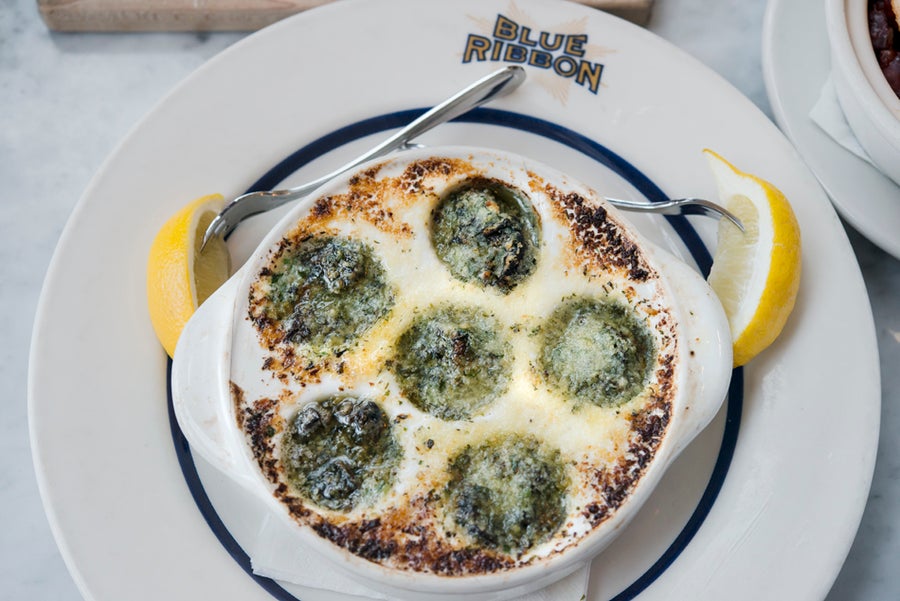 The reputed "place where the chefs eat" is finally debuting in Boston, taking over the former Eastern Standard Kitchen to offer a 250-seat neighborhood dining room and bar. Blue Ribbon Brasserie is the more casual concept from the chef-restaurateurs Eric and Bruce Bromberg, behind Blue Ribbon Sushi and Pescador, both at the Hotel Commonwealth. The brasserie's origins date back to 1992 in SoHo: the 48-seat Blue Ribbon Brasserie quickly became a beloved local staple, and now they hope to bring the same charm here. Part saloon, part oyster bar, the restaurant is a juxtaposition of moody red velvet booths against a light-filled solarium with a suave oyster bar serving up a rotating selection of local and international bivalves on the half shell as well as other fruits de mer, like New Orleans shrimp ($22) and crab cocktail ($30). The Bromberg brothers are all about maintaining the unfussy, unstuffy atmosphere, so diners can expect feature favorites like bone marrow and oxtail marmalade ($32), cheese fondue ($26), and Pu pu platters comprising meat bites and seafood appetizers.
528 Commonwealth Ave.
Opens: Late November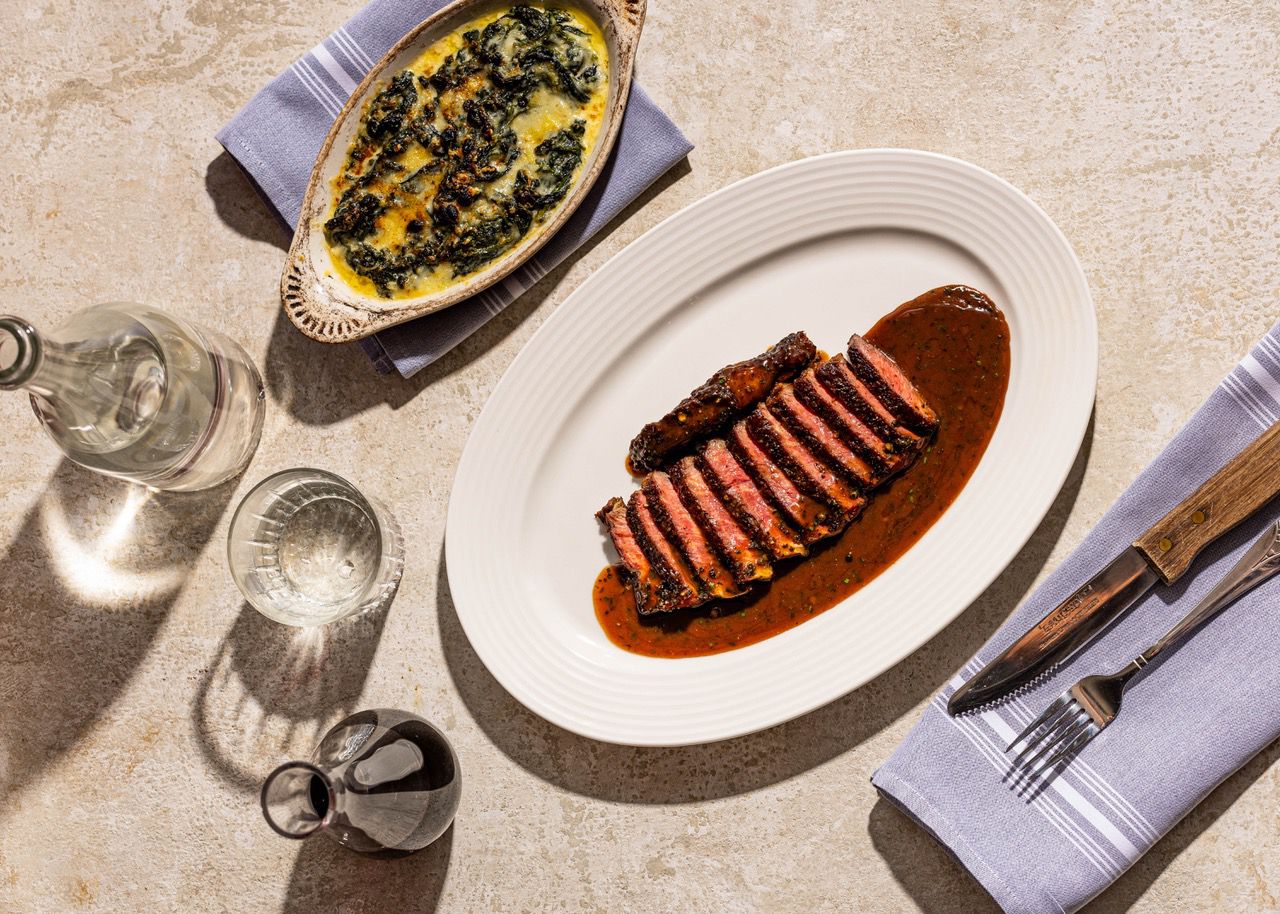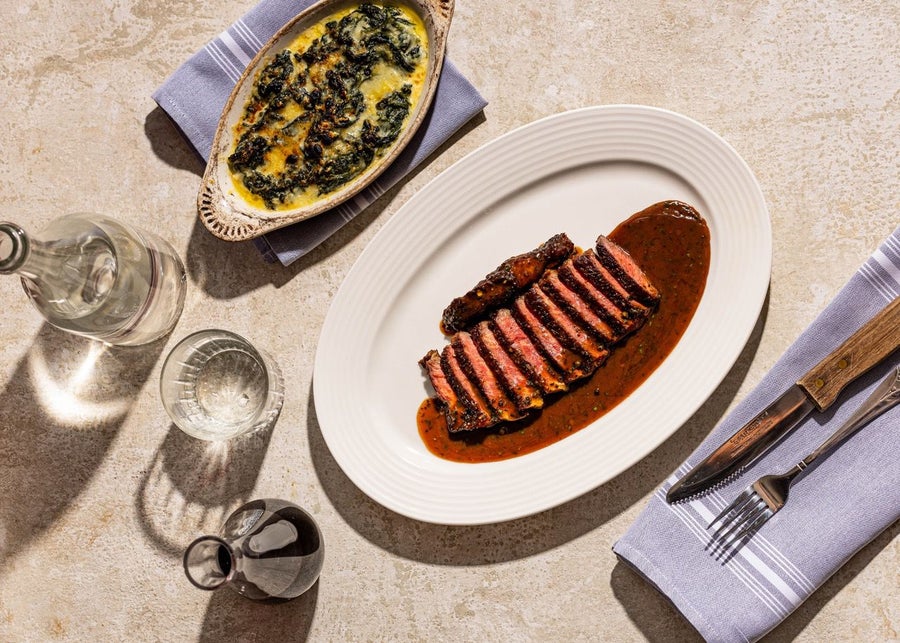 To say Chef Douglass Williams has been busy might be an understatement. In August, the James Beard-nominated chef expanded his flagship restaurant MIDA with a new location in East Boston and now, he's just opened his brand new French Brasserie in the Fenway. Though he's made a name for himself around town for his soulful Italian cuisine, Williams is also trained in French technique. "That's what's so interesting about brasserie cuisine — it's a love affair for repetition without it feeling boring," Williams said, adding that his personal favorites are the French onion soup with broiled Gruyère ($14) and the hake en papillote, fish and vegetables wrapped in parchment paper then steamed ($32). Other classic brasserie favorites grace the menu, from hors d'oeuvres like escargot ($14), steak tartare ($18), and duck confit ($26) to entrees like steak frites ($32), moules frites — mussels sautéed in a caramelized fennel-garlic broth with fries ($22) — and roasted chicken in its own jus ($34). And, of course, there's an exceptional French wine list to match, including lesser-known varieties like Picpoul and Grenache Blanc alongside classic French reds like Gamay and Cabernet Franc.
1391 Boylston St.
Now Open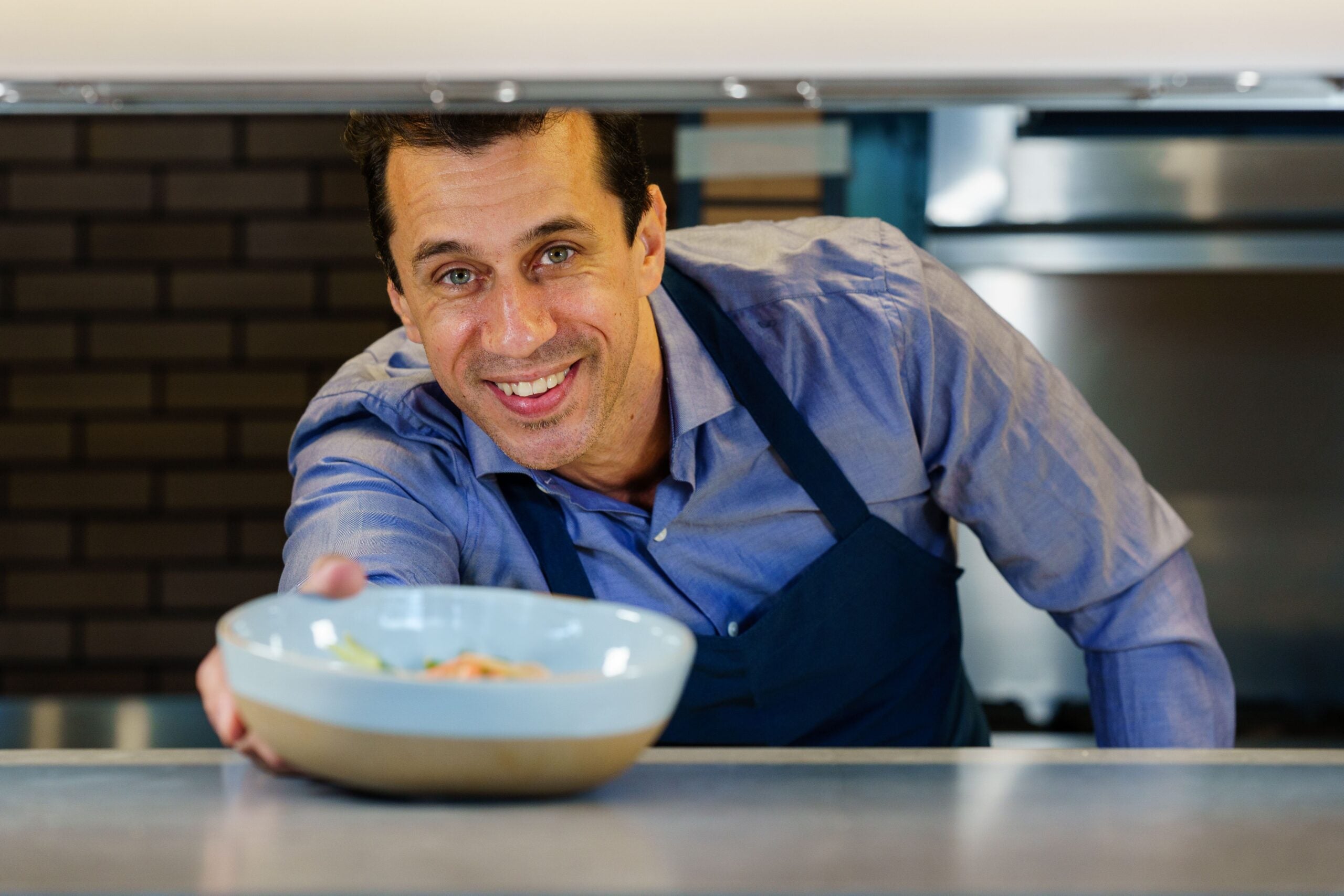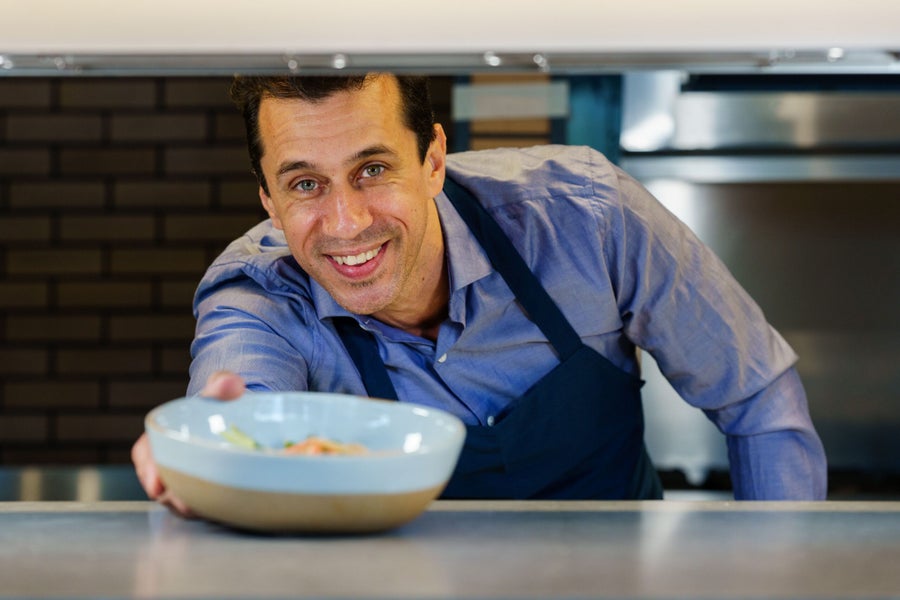 A modern clam shack in the form of a stylish restaurant is about to open on Boston's Fan Pier across the courtyard from the ICA. The newest restaurant from Tom Schlesinger-Guidelli, who owns Alcove, features undulating floor-to-ceiling windows overlooking the waterfront with a continuous ocean palette throughout the restaurant, blurring the indoor-outdoor scenery. It's no wonder that the menu is seafood-centric, led by chef Mark Cina, who grew up on Cape Cod and spent time working on the coast, from Nantucket to California. The menu is still being finalized, but Schlesinger-Guidelli teases quintessential New England with clam chowder, fried clams, lobster rolls, and oysters on the half shell. The kitchen also features a wood-fired oven for more hearty entrees, including fresh daily catch from Boston's historic Fish Pier. The bar will be a gathering hub with its handsome stone countertop and robust collection of international, seafood-friendly wine.
10 Fan Pier Blvd.
Opens: Mid November
Canada-based restaurant chain Moxies is waiting to welcome guests across 13,000 sleek square feet that accommodates about 400 people and overlooks the South Boston waterfront. The massive space offers an upscale contemporary atmosphere with bright interiors from the oversized windows, halo lighting, premium white marble, and a grand staircase connecting the two levels. With locations across the nation, including Dallas and Miami, Moxies is recognized for its modern American cuisine. Led by executive chef Brandon Thoradson, Boston's menu highlights include the tuna sushi stack ($20), the signature crab cake served with lemon and dill cream, endive leaves, and grapefruit ($28), and the chipotle mango chicken ($30). Handcrafted cocktails pay homage to the area, like the Marky Marg, built with Mark Wahlberg's tequila Flecha Azul, pineapple, lime, and basil.
899 Congress St.
Now Open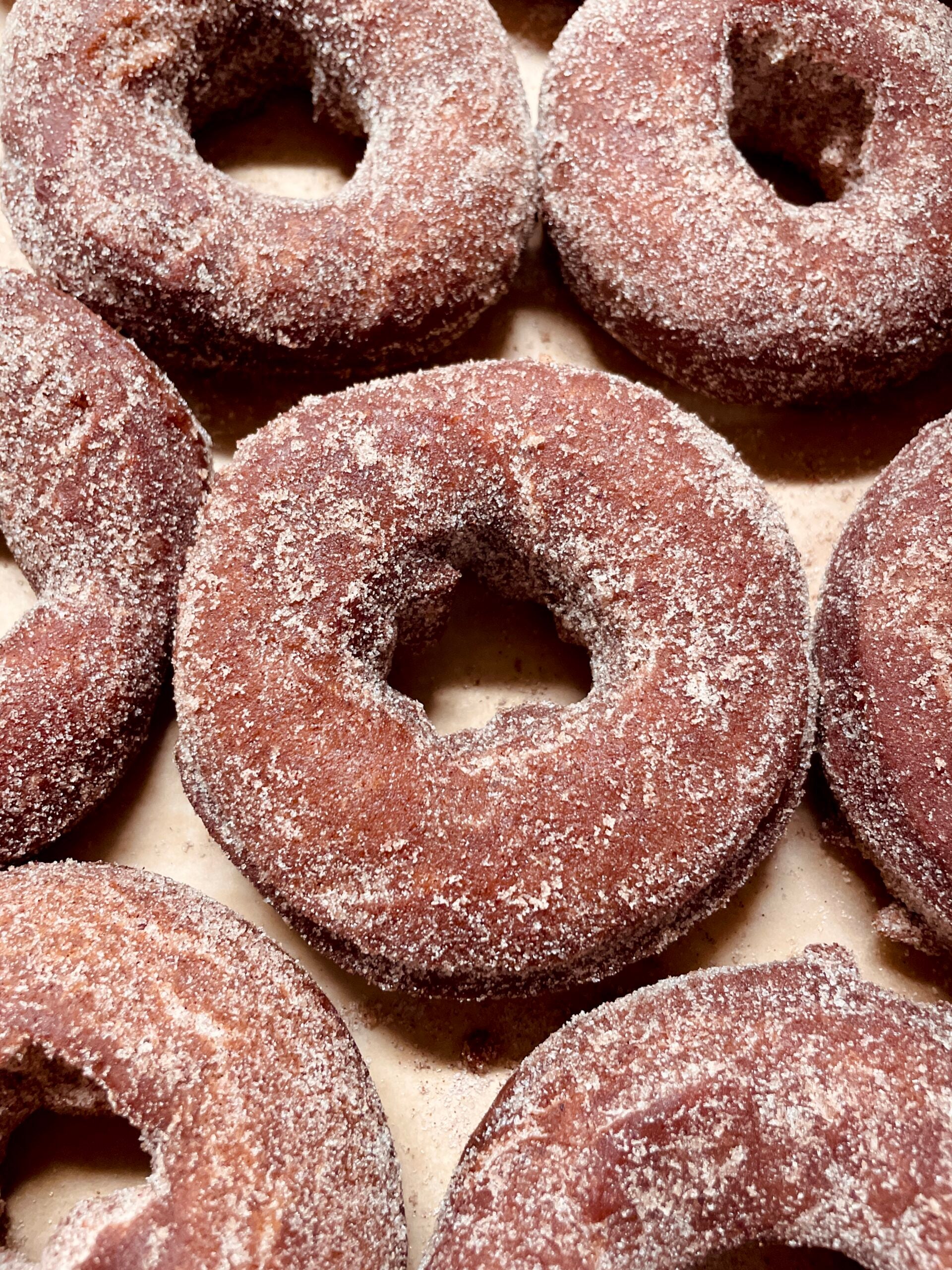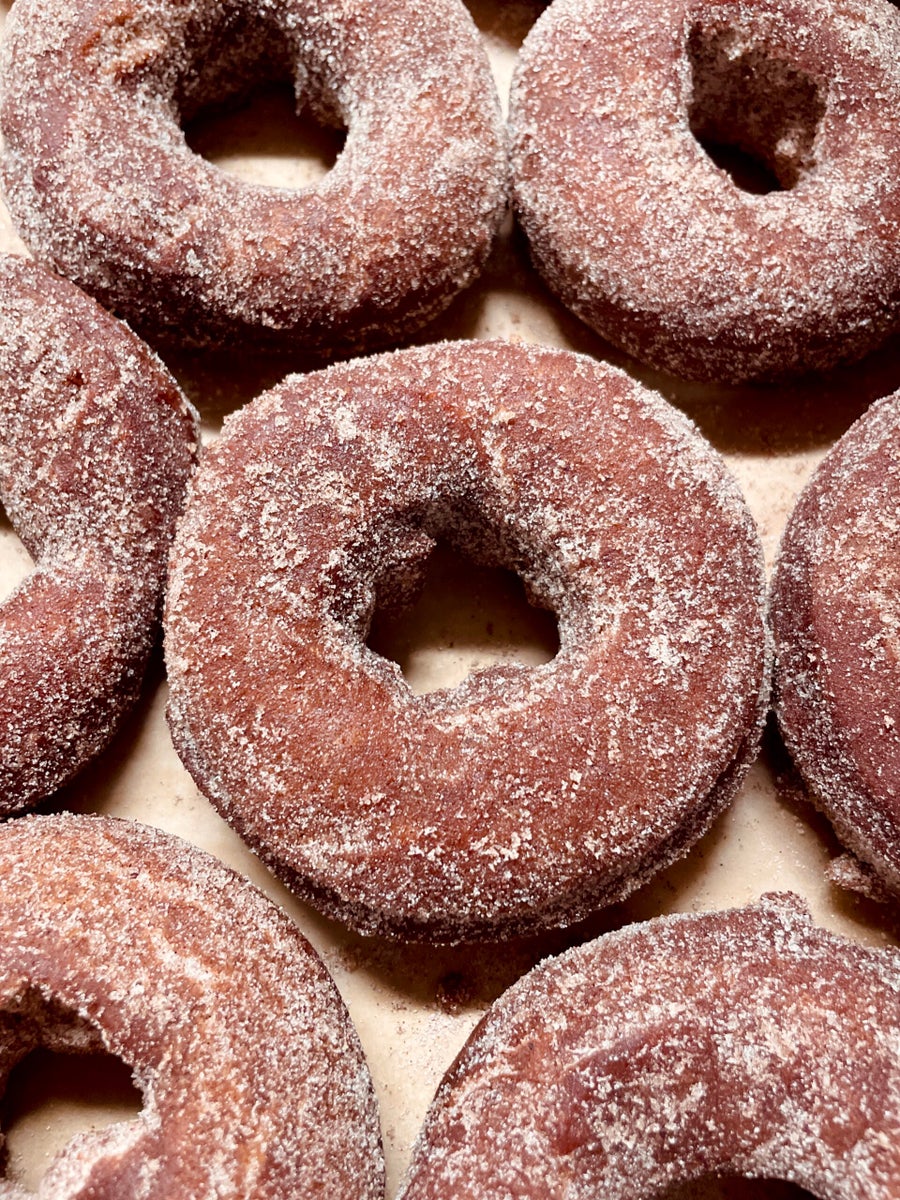 In 2017, the team behind an emerging, handmade doughnut vendor sold their cult creations at Harvard Square's Tuesday Farmers Market with a makeshift display. These days, Harvard Square is the newest outpost for the famed New England purveyor. Though they've grown substantially in the last decade, with locations in Brookline and Back Bay, the Union Square Donuts team said this location is extra special and they are "very excited to be a part of the Harvard Square and Cambridge community." To celebrate, new menu items can be found exclusively found at the Harvard Square shop: maple coffee and iced chocolate. They are currently serving up seasonal fall flavors, too, including apple cider cake, pumpkin spice latte, and cranberry ginger cruller (starting at $3.75 per doughnut) with drip coffee starting at $2.75. Come December, seasonal specials will feature a lineup of flavors like eggnog, chocolate peppermint brownie, and gingerbread. Union Square Donuts at Harvard Square will also offer four signature Sufganiyot between Nov. 24 and Dec. 17 to honor and celebrate Hanukkah.
15 JFK St., Cambridge
Now Open
Sign up for The Dish
Stay up to date on the latest food news from Boston.com.