Restaurants
A Rhode Island eatery was just named among the best new restaurants in America
"Our community is a true gem and we wouldn't be here without you."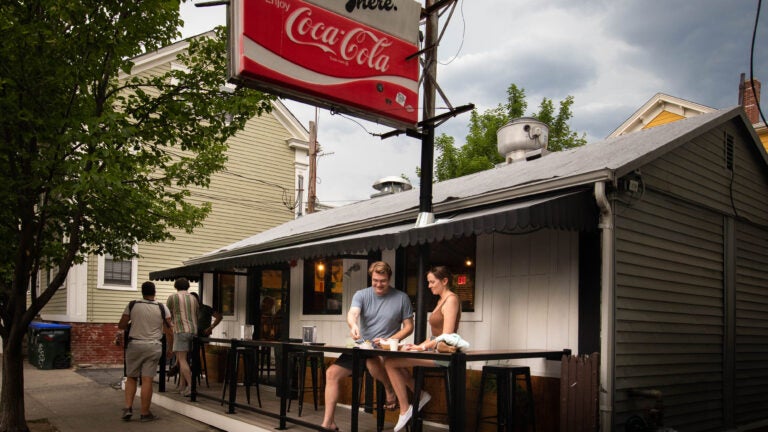 A new restaurant with a "quirky sensibility" in Rhode Island belongs on your must-try list, according to Eater.
The food website named the 12 best restaurants in America in 2023 and included There, There in Providence, R.I., housed in "a postage stamp of a building that was once home to a beloved hole-in-the-wall diner in the city's West End," Eater wrote.
The list of restaurants, which includes properties that opened nationwide October 2022 through September 2023, represents "the highest highs of the year in dining," according to the publication.
Here's what the publication wrote, in part, about There, There:
"There, There takes its name seriously: It's a carb-filled, comforting place to just chill out for a sec. The Dream Burger — two beef patties stacked one on top of the other, smushed just enough to get a good sear but not enough to call it a smash burger — has made regulars out of neighborhood passersby."

— Eater
"Truly beside myself at the moment," There, There wrote on Instagram. "Our team (past and present) rules. Our guests rule. We are so damn thankful to anyone and everyone that has helped take us from a pop-up to here. Our community is a true gem and we wouldn't be here without you."
Check out There, There's menu, which includes burgers as well as buttermilk fried chicken, kale rolls, and more.
View Eater's list of 12 best restaurants in 2023.
Sign up for The Dish
Stay up to date on the latest food news from Boston.com.