Restaurants
Take a look inside Central Perk Coffeehouse on Newbury Street
The cafe aims to bring friends together over cold brews and conversation.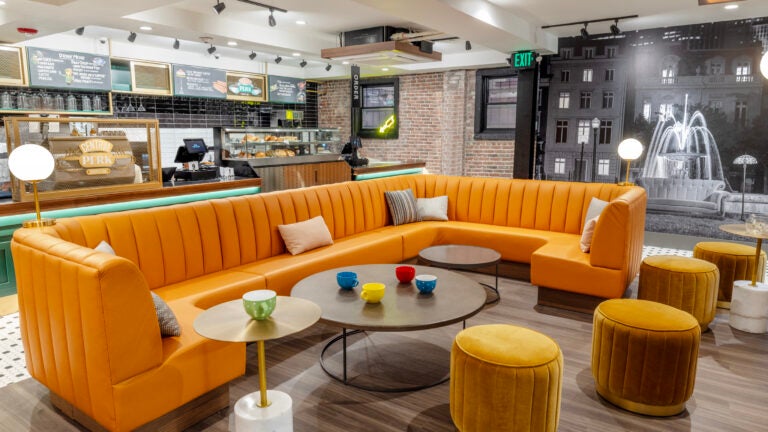 If you ever wished you could step into a scene from the TV series "Friends," you'll finally have your chance.
Central Perk Coffeehouse will debut on Boston's Newbury Street on Nov. 14. The cafe housed in a Back Bay brownstone draws inspiration from the coffee shop in New York City where the lead characters of "Friends" would spend time conversing and sharing moments. When visitors enter, they'll find themselves in a spot that "blends nostalgia with contemporary flair," complete with a "modernized version of the iconic orange couch" from the show, a press release said.
"Our mission was to reimagine Central Perk as it would look and serve as a gathering spot for friends today, not to recreate the actual set. The space conveys the 'Central Perk state-of-mind,' a place where people make memories, fall in love, commiserate, tell secrets, and share laughter," said Glen Coben, founder and principal designer of Glen & Company, who designed the space, in a press release.
Guests will be able to order signature drinks made with six original coffee blends, including the "How You Doin'?" (medium roast), "Oh My Gawd!" (cold brew), and "Gunther" espresso. On the food menu, they'll also find items like the Joey's Meatball Sandwich, Grandma's Chicken Salad, Mama's Little Bakery Cheesecake, and more.
Central Perk Coffeehouse, 205 Newbury St., Boston
Take a peek inside Central Perk Coffeehouse: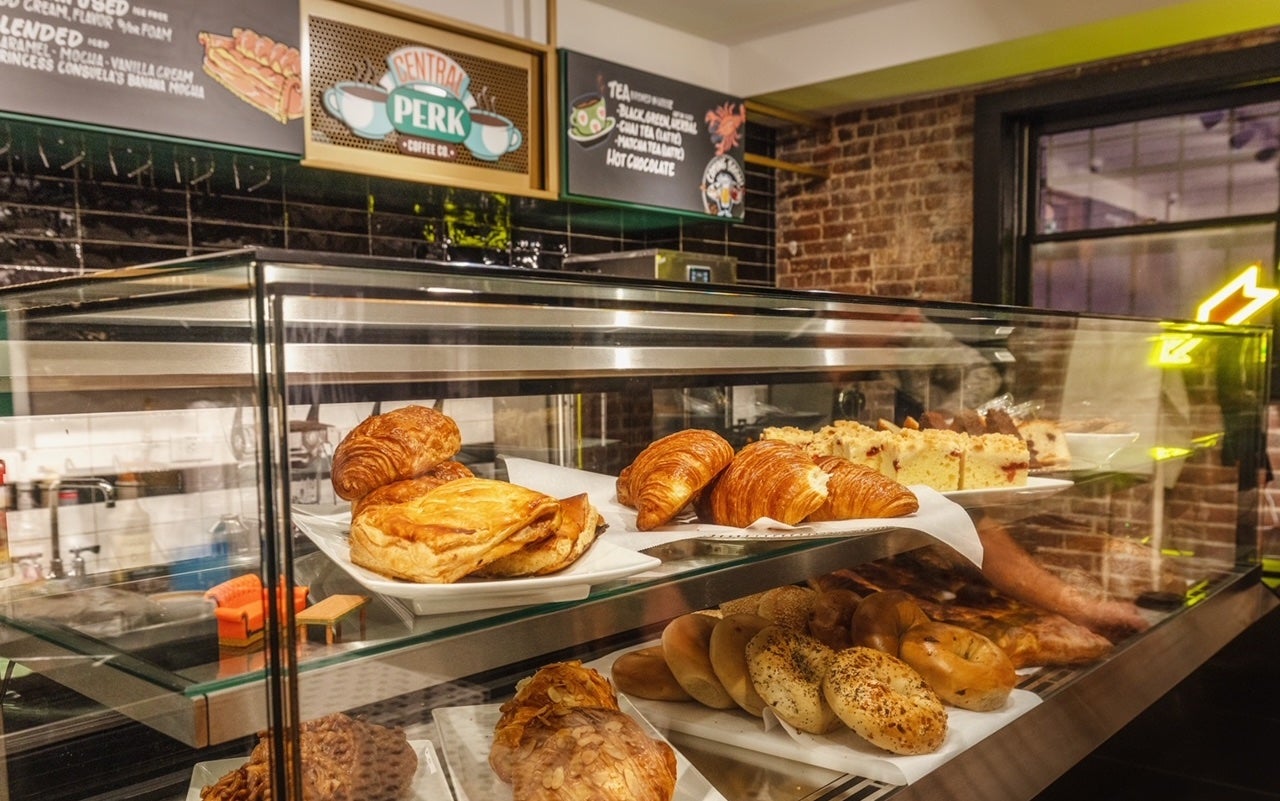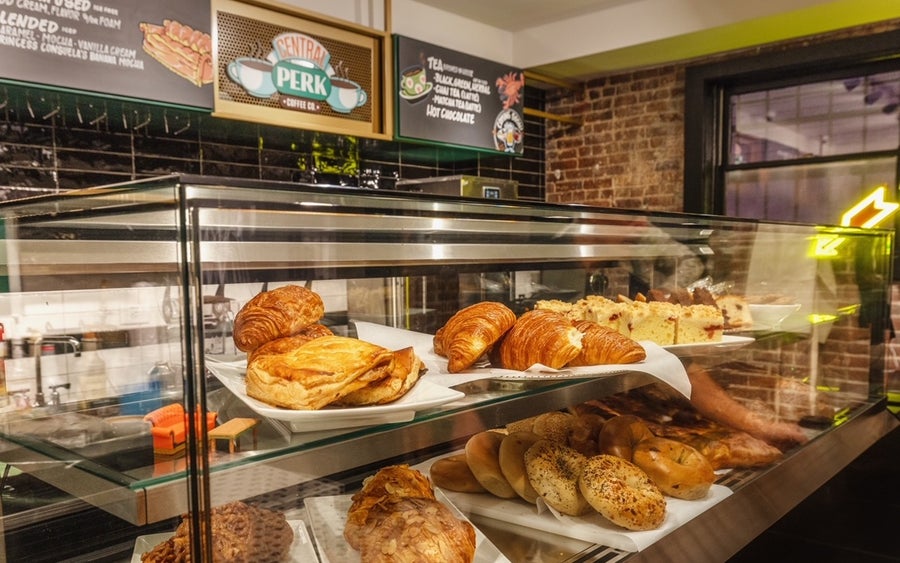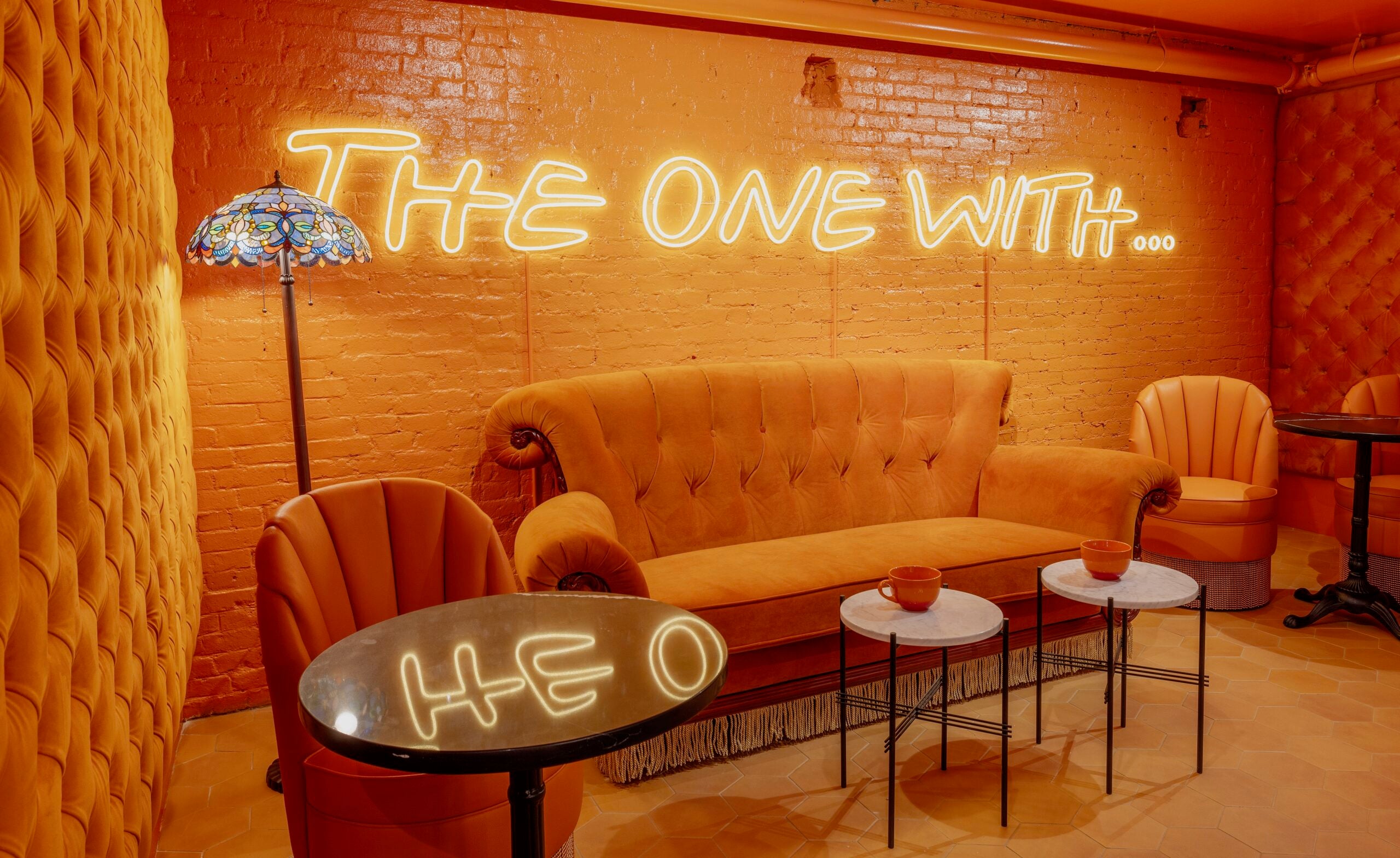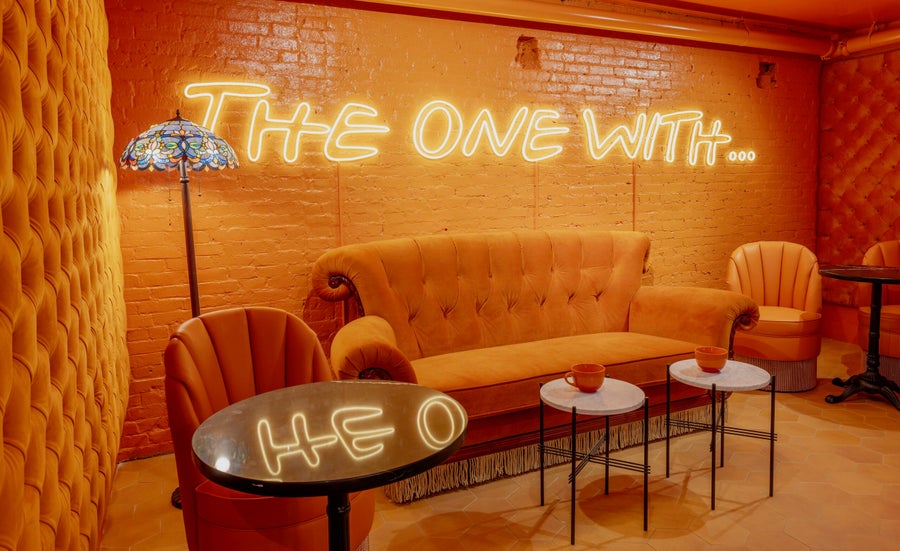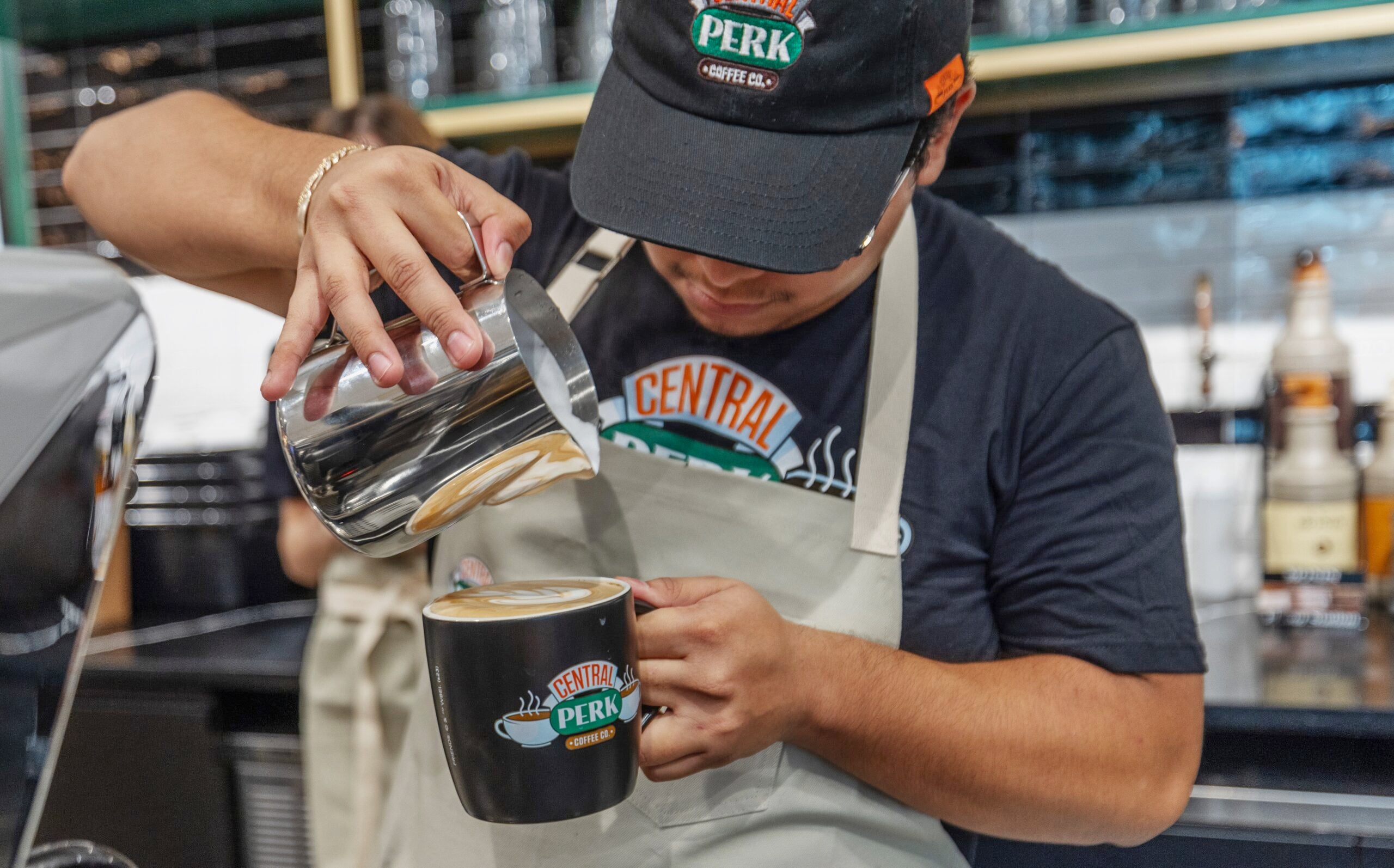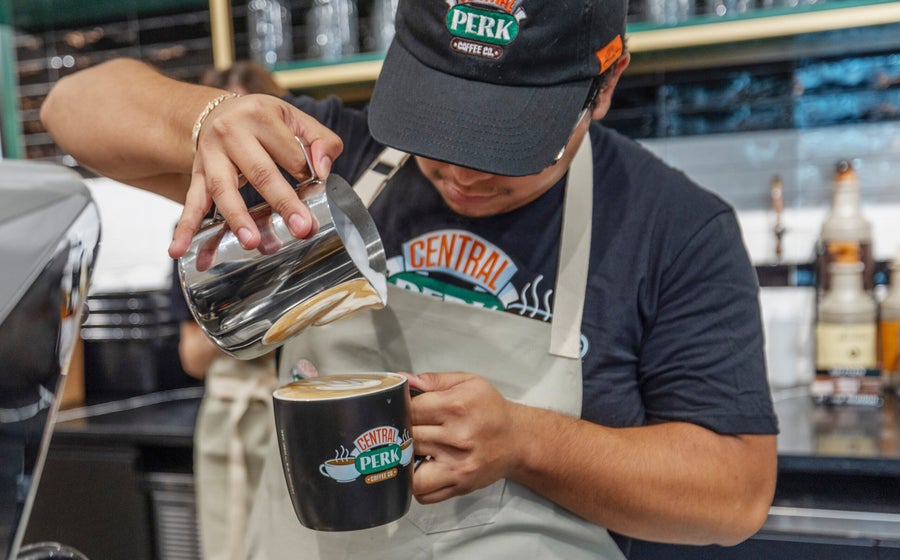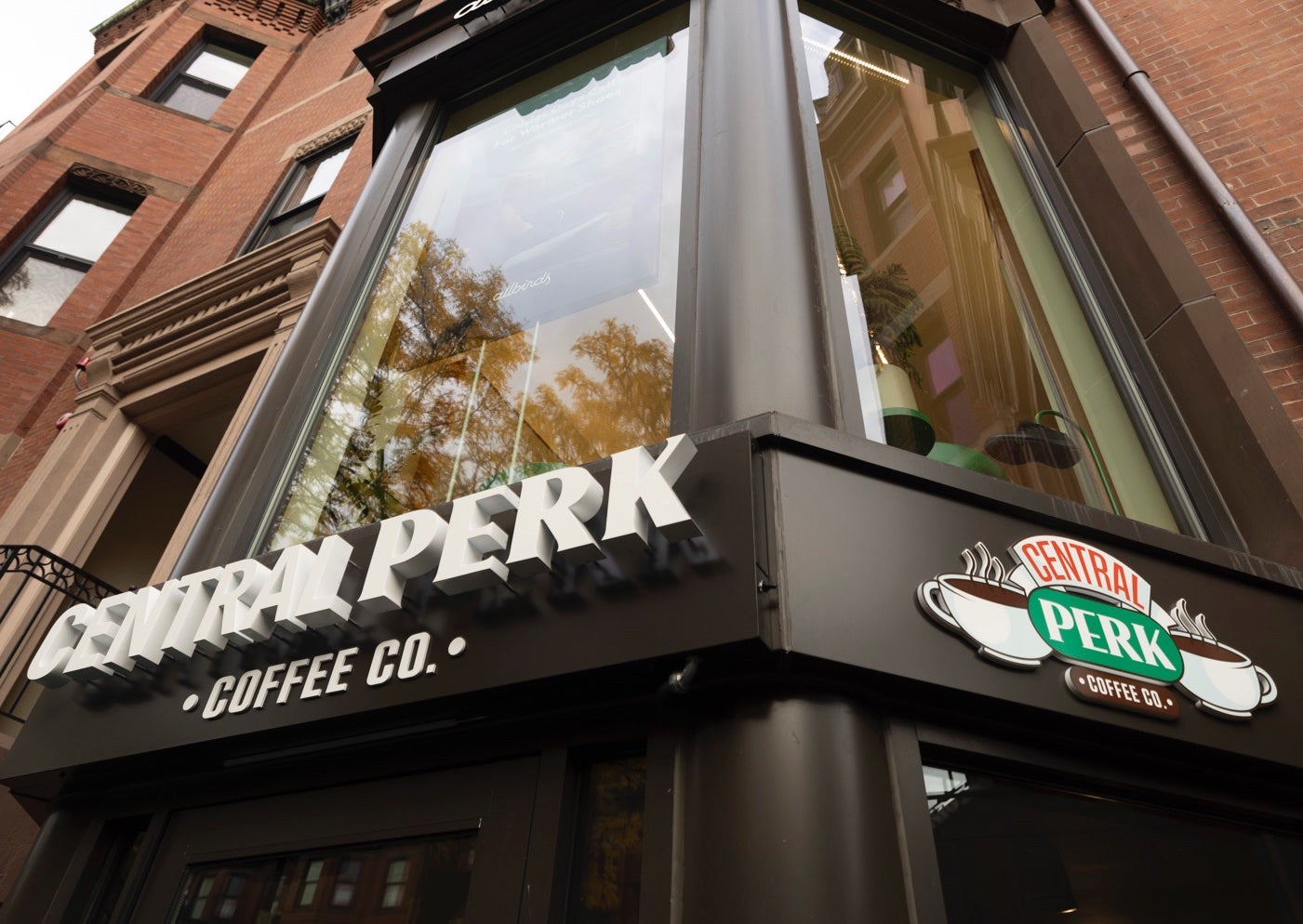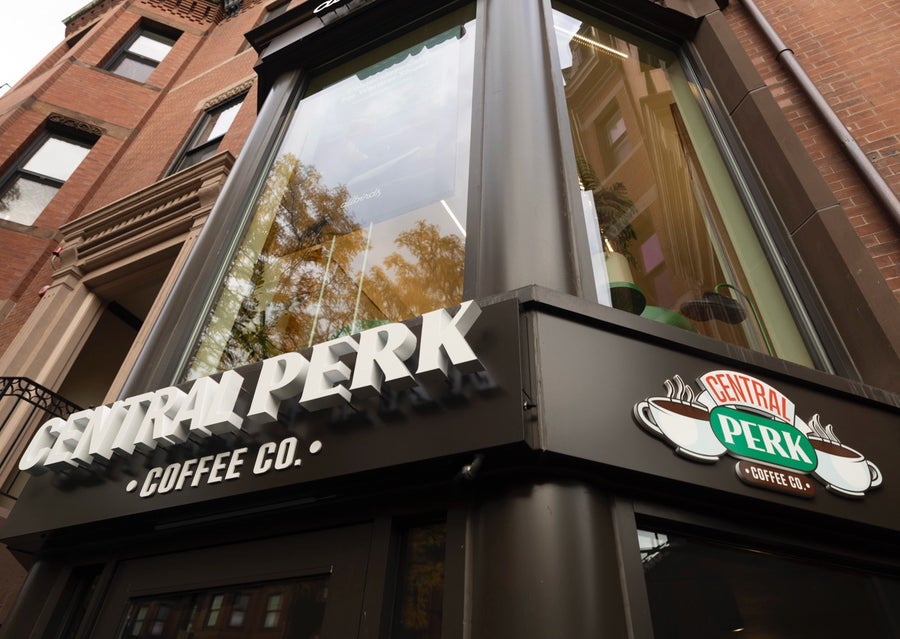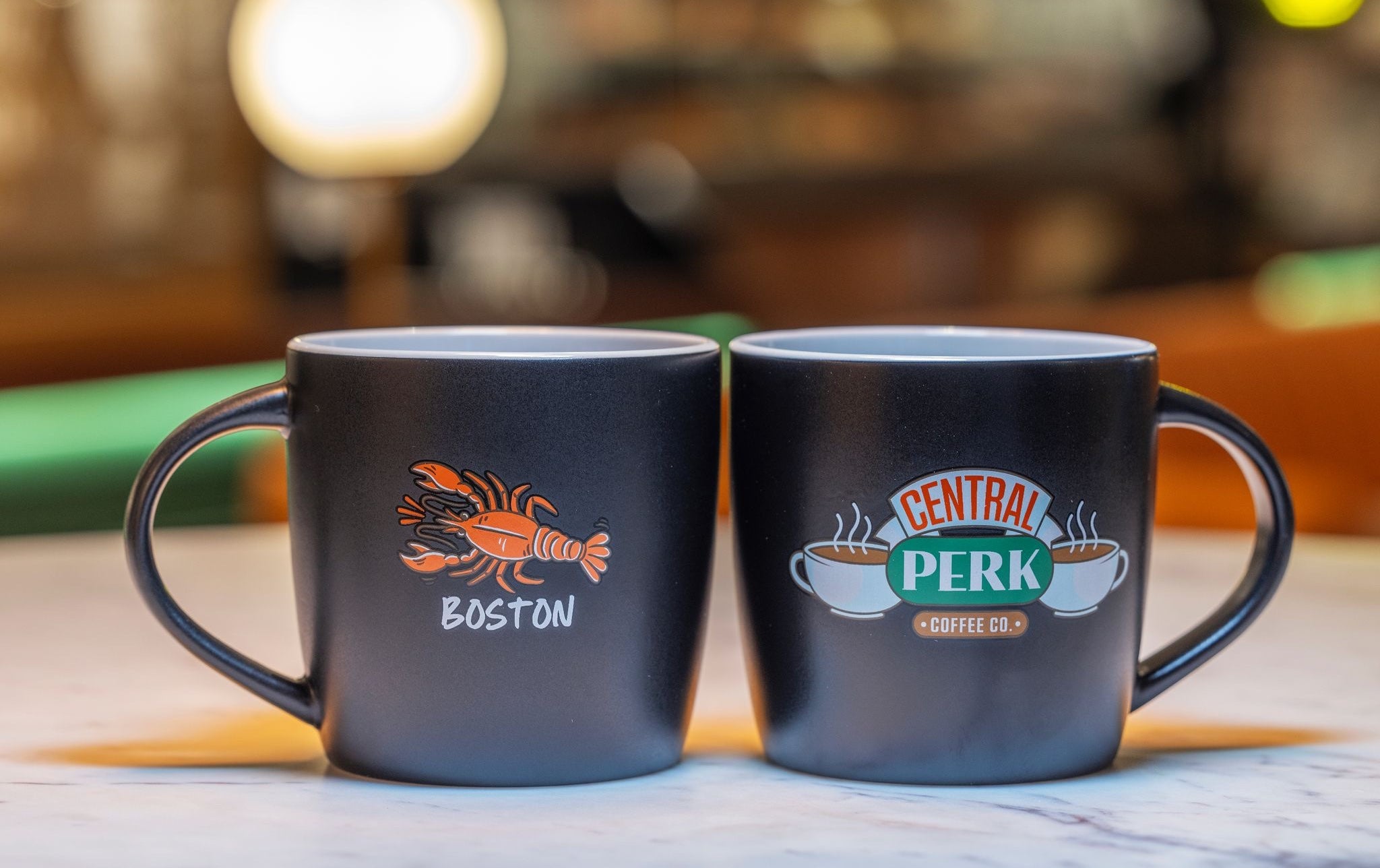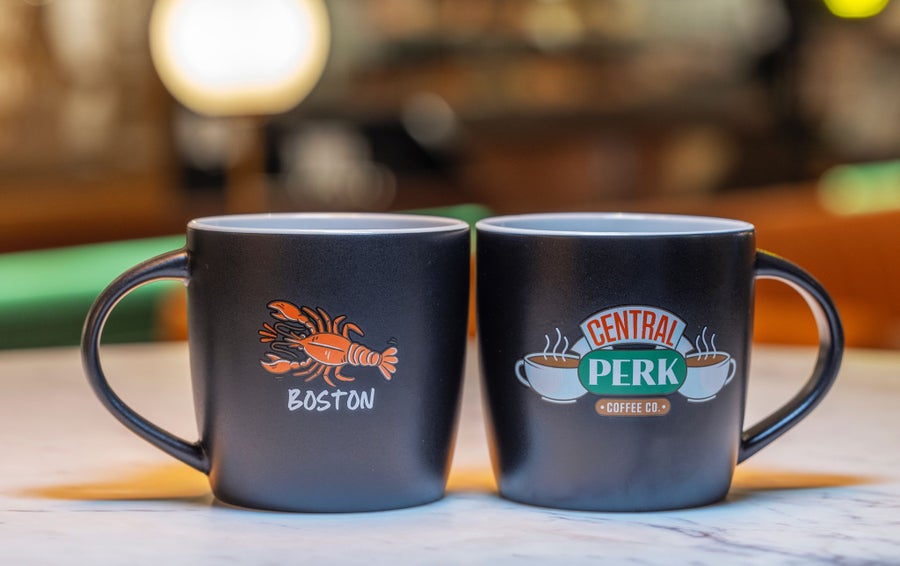 Sign up for The Dish
Stay up to date on the latest food news from Boston.com.