The Boston Globe
Atwood's Tavern in Cambridge announces it will close its doors at the end of March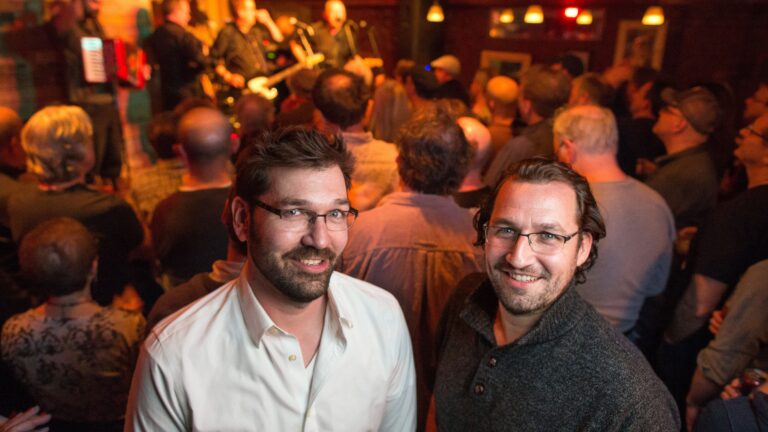 For years, it's been a cozy neighborhood haunt where you could grab a beer and check out a new band. But soon, Atwood's Tavern in Cambridge will close its doors for the last time.
"We would like to wholeheartedly thank everyone who has been a part of our community over the past 16 years," Atwood's announced Wednesday on its website and on Facebook. "Atwood's wouldn't be Atwood's without all of you. So if you get the chance, come by in the next month to say farewell."
The tavern — part restaurant, part bar, part live music venue — will shutter March 31, according to the post.
The news was met with an outpouring of sadness from fans of the establishment, a Cambridge staple known for its low-key vibe, sweet outdoor patio, and live music line-ups.
"Holy s*** I am gutted," one dejected soul wrote on Twitter. "I was a regular at Atwood's for the many years I lived around the corner, and my spouse and I even had our night-before-wedding gathering there. This sucks."
An email to Atwood's owners, Patrick and Ryan Magee, was not immediately returned on Wednesday. An employee who answered the phone at the tavern wouldn't comment on the closure.
The space, located at 877 Cambridge Ave., previously housed the Overdraught Pub. When the Magees and a family friend bought it, they decide to call it Atwood's Tavern after "Atwood's Corner," an old name for Inman Square.
"This place has been a neighborhood spot and will continue to be," the Atwood's announcement continued. "Atwood's will be joining The OverDraught, Eddie's, The Willow Café, Smitty's, and the rest, as establishments that called this building on Cambridge Street home.
"While we don't know yet who will be picking up the mantle, we are confident that they will provide the neighborhood with the community space it deserves. Thanks for all of the good times and memories."
Local writer Marc Hurwitz may have best summed up reaction to the announcement, calling it, "Crushing news …."
In February, Atwood's was highlighted in a story in the Washington Post about the hiring struggles restaurant owners and managers have faced following the pandemic.
When the coronavirus shut down restaurants, hotels, and other hospitality industries, workers migrated to other fields where they often made more money and could work from home. Three years later, the hospitality sector remains short-handed, with nearly 2 million jobs unfilled, according to the Washington Post.
In its quest to hire employees, Atwood's increased employee wages and cut its hours, according to the Post. But it would seem the challenges were just too great.
"The people who used to work in restaurants have gotten new jobs," Atwood's general manager Alex Sirigu told the Post. "They've all moved on."