Wickedpedia
Frappe vs. milkshake: Why Bay Staters call the sweet treat something different (because of course they do)
"A frappe is a frappe. A milkshake is not a frappe."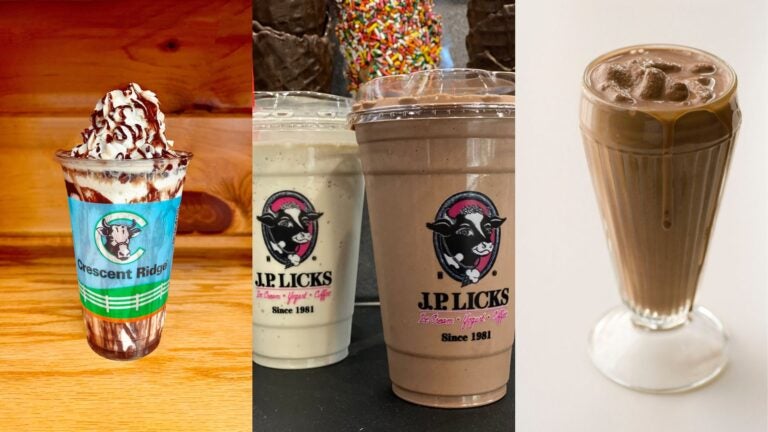 As long as ice cream has been around, there are debates that are consistently had when talking about the frozen treat. Is vanilla better than chocolate? Cone or cup? To add sprinkles, or to not?
But for Mark Parrish, whose family-owned Crescent Ridge Dairy has been in the sweet business of making ice cream for 56 years, one word associated with ice cream is not up for debate.
"A frappe is a frappe," Parrish, president of Crescent Ridge Dairy, said. "A milkshake is not a frappe."
Born and raised Bay Staters may know exactly what Parrish means by that, but for those not from Massachusetts and New England, the mind probably reels.
What's a frappe?
Pronounced "frap" (not "frap-ay"), it's essentially what everyone else not from Massachusetts calls a milkshake.
Its ingredients include milk, flavoring (think chocolate syrup), and your choice of ice cream.
It's not well known why Bay Staters use the word frappe, which has French origins. Megan Elias, the director of the gastronomy program at Boston University, said this can be common for regionally specific food words that came about before the rise of food media. The lack of national and international food media also means that regions sometimes had their own words for common foods.
"Until mainstream media, it was less common for everything to have the same name," Elias said.
And cold treats have been part of the New England fabric for longer due to the fact that the region had easier access to ice.
Merry White, a professor of anthropology at BU, added that New England has many dairy farms. And culturally, local identity is important to New Englanders, hence why there are so many locally owned ice cream shops — and why there is so much love for ice cream in the region.
"That's very surprising to people who think, 'It's cold there, they must not eat ice cream,' but you see lines outside the great ice cream places in snowstorms," White said. "It's kind of amazing."
And though it isn't clear why frappe is used in replace of milkshake here, the word has been used for decades for other blended or chilled beverages.
In the late 1800s editions of The Boston Globe, the word appeared to be mostly used when referring to champagne or other alcoholic beverages that were slightly frozen. Several years later, recipes featured in the Globe included "cafe frappes," which were cold coffee blended with cream and then frozen — so basically, an iced coffee. There were also mentions of "pineapple frappes" in the early 1900s, which sometimes included a scoop of ice cream in the recipe.
This was around the time that America saw a rise in the soda shop.
"There's a convergence in the 1920s of Prohibition — people have to find a new way to socialize," Elias said. "That also coincides with electricity. Rather than hand cranking ice cream, you use electricity to crank machines. You can make lots more, you can make it cheaper, and you can sell it."
Decades later, the word is still used in Massachusetts, even in other New England states (though one state uses its own word for milkshake, too), and shows up on ice cream menus in the region.
But Parrish said there is a growing number of customers — usually tourists or college students, but also younger residents in general — that use the word milkshake. He uses it as an opportunity to educate them.
"Often people will come and ask for a milkshake," Parrish said. "We ask if they want ice cream in it."
Are there milkshakes in New England?
Yes, and this adds to the confusion.
There are still some stores that offer milkshakes on their menus. They'll show up next to frappes, but they are not the same item.
Vincent Petryk, the owner of JP Licks who is originally from Philadelphia, encountered this sort of puzzlement during a visit to a Bailey's Ice Cream, a Boston institution that no longer exists, in the 1970s. On the menu board was a milkshake for $1 and a frappe for $2.
"I didn't know what it was other than it was twice as expensive back then," Petryk said. "I got a milkshake, took a sip, and asked, 'Where is the ice cream?'"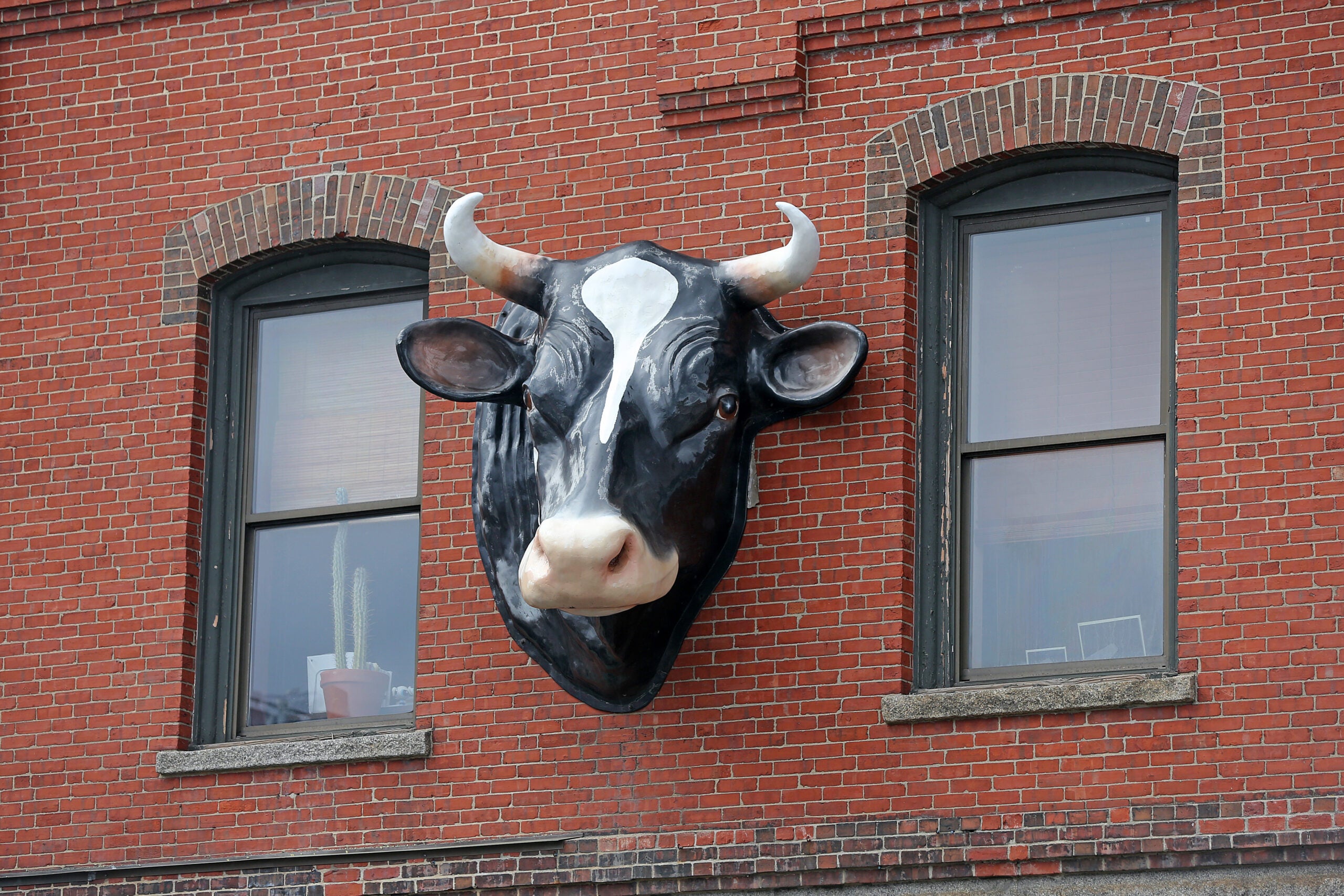 The answer is that a milkshake, at least in New England, doesn't have any ice cream. It's literally milk shaken up.
Parrish said his shop still serves them, with milk and some kind of flavoring (like chocolate syrup). Then they blend the drink until it's frothy. Essentially, a frappe without the ice cream.
Any other words we should know?
If you go to Rhode Island, then yes.
In the country's smallest state, you'll probably see the word "cabinet" in place of milkshake (or frappe).
The internet is a little more certain about this word's origin. You made these kinds of drinks with a blender, and a blender is often stored in a cabinet, Eater notes.
Though you can get them in other flavors, the state's official drink is the coffee cabinet, which includes milk, ice cream, and coffee syrup.
As to why people continue to use these words, even when we live in a milkshake-majority country, Elias said it gives people that sort of insider feeling.
"It's a sort of silly way to have regional pride," she said. "If you keep the word frappe current, you can keep a regional identity."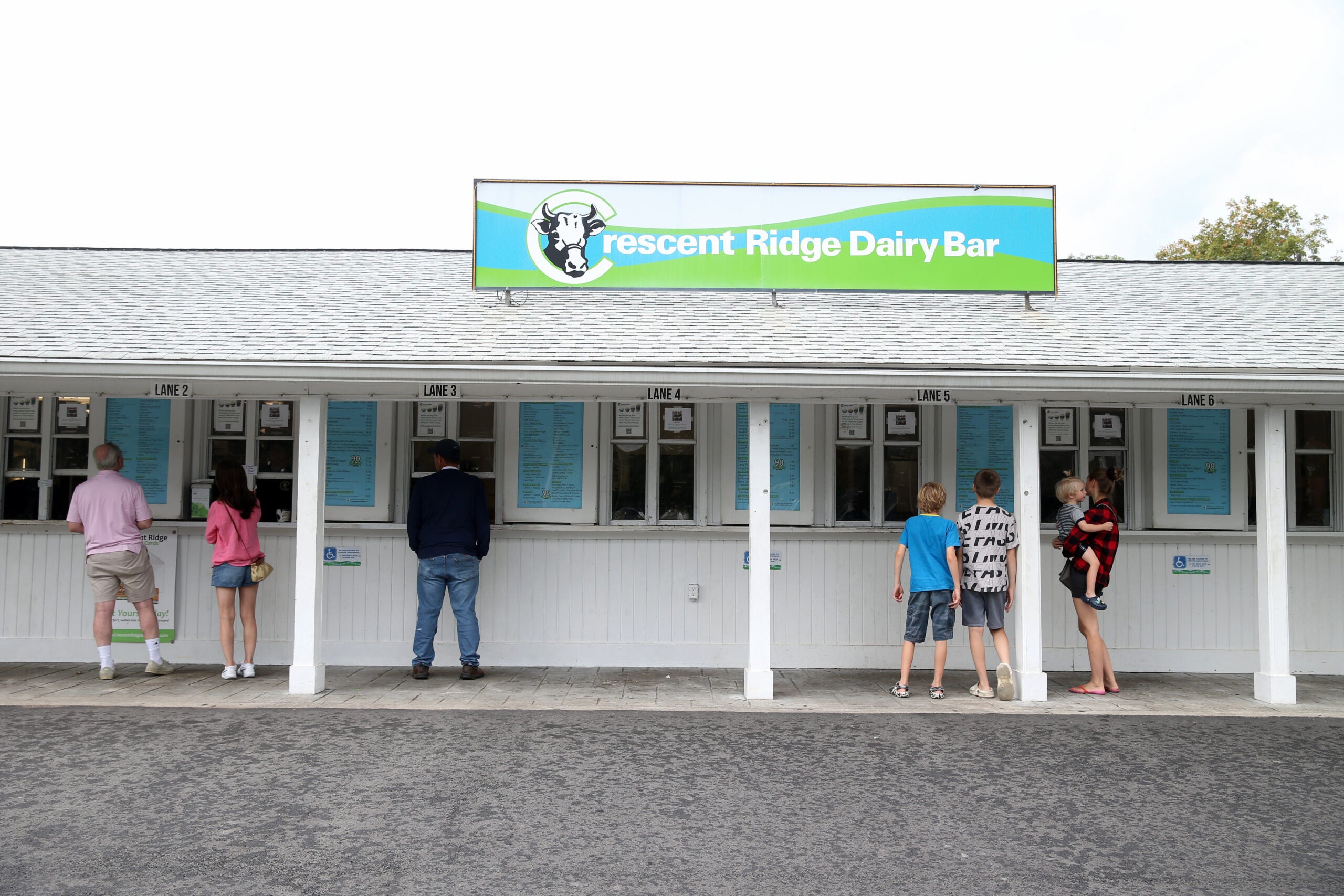 For Parrish, it's just what he grew up saying. But it's no issue to him how customers order it, as long as they're ordering one of New England's best food offerings: ice cream.
"There is plenty of room for frappes, milkshakes, and ice cream in the world," he said.
Newsletter Signup
Stay up to date on all the latest news from Boston.com